Paying for coordinating care and for packages of services — bundling and episodes of care — may be the best bet for a modification of the unfettered fee-for-service system
In a March editorial in the New England Journal of Medicine, Karen Davis, PhD, president of the Commonwealth Fund, called for basic and timely reform of the nation's predominant health care payment methodology. At the same time, MedPAC, the federal agency that advises Congress on Medicare matters, recommended similar reforms for the Medicare program. And Prometheus Payment, a not-for-profit consortium primarily composed of employer coalitions, providers, and health plan representatives, is working to test a new form of payment in 2008.
The target of reform is the fee-for-service payment mechanism. "Fee for service does not provide incentives for providers to deliver high quality services efficiently and effectively," says Davis. "It encourages the overuse of some services, including expensive specialty services, and does not reward or even pay for certain beneficial services."
Fee for service is blamed for contributing to the rapid increase in health care expenditures. From 1993 to 2000, national health care expenditures grew only as rapidly as the economy, and remained at an average of 13.7 percent of the gross domestic product. Since then, health care expenditure growth has outpaced growth of the gross domestic product, rising to 16 percent of GDP in 2005.
In her editorial, Davis cited the expense problem: "This caution [in implementing reform] . . . must be balanced against the urgent need to address the financial stresses from ever-rising costs of health care."
In May, Mark Miller, PhD, executive director of MedPAC, reported to the House Subcommittee on Health, "The Commission has become increasingly concerned about the trend of higher Medicare spending — at a growth rate much higher than for the economy overall — without a commensurate increase in value to the program.
"Slowing the increase in Medicare outlays is important; indeed, it is becoming urgent," he added. "Medicare should adjust payments for quality, paying more for high quality and less for poor quality. Further, Medicare must adjust its payment systems to furnish incentives for providers to increase their efficiency in providing health care."
Robert Galvin, MD, global director of health care at General Electric, has called for payment reform for two additional reasons. First: "The current system is flawed; its incentives counteract the quality improvement efforts of pay-for-performance programs." Second: The long list of problems in pay-for-performance programs.
Members of the Institute of Medicine who have been involved in designing and advocating pay for performance in Medicare say that P4P itself was never intended to be a comprehensive payment mechanism. "Pay for performance has always been considered a transitional measure until broader and more permanent alternatives are developed," says Christopher Queram, an IOM member and CEO of the Wisconsin Collaborative on Health Care Quality.
A briefing from the IOM states, "Pay for performance constitutes one key component needed for the transformation of the health care payment system but cannot achieve this transformation alone."
While pay for performance is not seen as a major payment mechanism, Queram and Davis, along with many others, say it will continue to play a near-term role in improving health care.
The alternatives
Karen Davis, MedPAC, and Galvin say that the solution to the ills of fee-for-service medicine is to adopt approaches that promote coordination of care across health care settings and payment for bundles or packages of services, which may include entire episodes of care. Care coordination is seen as a way to expand prevention and primary care services while eliminating questionable expensive interventions. Bundling and episodes of care are seen as ways to eliminate incentives to increase the volume of services.
Coordination of care entails an additional payment to a provider who is responsible for managing a patient's interactions with several providers. It is particularly relevant for patients with chronic disease who usually see multiple physicians over a period of time. In MedPAC's eyes, coordination of care encompasses sharing clinical information among providers, monitoring patient status between visits, and fully communicating with patients about self-management.
MedPAC recommended a couple of care coordination models, the first involving contracting with physician groups or other providers that are capable of adding electronic medical records to improve communication among providers and restructuring their daily operations to develop closer and more effective relationships with patients, and a second model using care management organizations such as disease management companies.
In both models, payment would depend on achieving cost savings and quality improvement goals.
The American Academy of Family Physicians, American College of Physicians, American Osteopathic Association and American Academy of Pediatrics have proposed the medical home concept, which emphasizes coordination of care. Larry Fields, MD, chairman of the AAFP, says his organization is advocating payment for coordination as a specific service paid under traditional fee-for-service methods or as a monthly stipend.
Bundling involves one payment for a specific list of services. The episode-of-care approach involves one fixed payment for the treatment of a specific illness. This payment covers all services by all providers for an entire course of treatment or for a specified period of time. In the case of a chronic condition, that time frame may be six months or one year. "Episode of care" is an expansion of Medicare's inpatient DRG payment method.
The most concrete form of episode-of-care payment is the Prometheus Payment program. Its primary spokesman is Francois de Brantes, the national coordinator of Prometheus Payment and of Bridges to Excellence. "We were looking down the road at the future of pay for performance and realized that something more substantial was needed to get to the heart of quality and efficiency improvement," he says.
Prometheus arranges for a fixed payment for a specific inpatient episode of care such as a cardiac bypass surgery, or for an outpatient episode such as diabetes management. Its fixed payment controls costs; quality improvement is encouraged through a bonus tied to quality measures.
Under Prometheus, a consortium of individual providers or an integrated delivery system will contract with insurers for episodes of care. The providers will negotiate a payment known as an evidence-informed case rate (ECR) that is based on recognized treatment guidelines and quality standards, if they are available. This case rate is adjusted for patient risk and comorbidities. For example, it can be higher for a diabetic who has heart failure than for one who does not.
Prometheus and other forms of episode-of-care payment focus attention on coordination of providers and on providing only essential services. In that regard they indirectly address two major issues in payment reform: fragmentation of the provider sector, which results in increased utilization, and the mix of services used to treat a given condition. Some say those services have unnecessarily increased in scope and intensity.
"We're not out to re-engineer the delivery system," says de Brantes. Prometheus is not prescriptive — it does not identify specific services or treatment protocols and it does not require particular arrangements among providers. It [the Prometheus payment model] encourages providers to prospectively look at key processes and figure out the best way to deliver good care."
While Prometheus leaves the scope of services and provider arrangements up to physicians and hospitals, it does designate certain quality measures for each episode.
MedPAC has recommended simpler forms of bundled services than full episodes of care. In testimony to the House Ways and Means Subcommittee on Health, MedPAC Chairman Glenn Hackbarth, JD, suggested that several services for a particular episode of care could be bundled in one payment. He recommended that Medicare explore other options for increasing the size of payment, such as bundling services that physicians often furnish together.
Finally, he testified that MedPAC is thinking about bundling hospital and physician payments for a set of diagnosis-related-groups to increase efficiency and improve coordination of care and he suggested that bundling might be structured to include post-discharge services and incentives to avoid unnecessary readmissions.
Operational issues
There are a number of operational issues associated with payment for coordination of care. Francis Crosson, MD, executive director of the Permanente Federation, says that such coordination depends heavily on an infrastructure that promotes communication and coordination, such as electronic medical records; a culture of coordination; and informal and formal peer review that facilitates changes in practice patterns to promote quality and efficiency. He points out that most physicians do not use electronic records, nor does the fragmented nature of the provider spectrum promote a culture of cooperation or simple peer review mechanisms.
There are also difficulties in identifying the physician or group that is in a position to truly coordinate a patient's care by all providers. Hoangmai Pham, MD, MPH, a senior researcher at the Center for Studying Health System Change, found that Medicare patients with chronic conditions see multiple physicians and almost one third of these patients switch primary care providers after one year. "In our report, we suggested that one alternative might be for patients to prospectively designate their coordinating physician," says Pham. In its recommendations for coordination of care, MedPAC acknowledged that patients might need to volunteer to choose a coordinating physician.
There are some likely problems with episode-of-care payment. Since it is a fixed payment, how do we determine which providers will receive money, and how will that money be allocated? Prometheus has the health plan administer the payment according to predetermined rules. "Our goal is not to disrupt current billing procedures," says de Brantes.
A major objection to episode-of-care payment is that it puts providers at risk for the cost of unanticipated services. This is the same longstanding criticism that is applied to capitation, and an important reason capitation has had limited success.
De Brantes says that the comparison of episode payment to capitation is inaccurate. He describes capitation as taking on "population risk," where a fixed monthly payment covers a wide range of services. In contrast, Prometheus' episode payment takes on "technical risk," where a risk-adjusted payment is for a specific condition for a single patient. "Providers are only at risk for the specific services they provide," he says. If a patient chooses to see another provider or receive additional services, these services are paid separately, outside of the case rate, by the health plan.
The episode-of-care system will require that providers know the costs of treating patients, that they agree on payment rates, that they work together according to treatment protocols, and that they cooperate in achieving quality targets.
"Most physicians are not ready for episode-of-care payment. A starting point might be where physicians are profiled on the costs of episodes of care," says Paul Ginsburg, president of the Center for Studying Health System Change. Many physicians, he says, do not have the administrative or IT systems to coordinate care or allocate payment, as some models call for, while others historically have acted independently in treating patients, making coordination more difficult.
Payment for coordination of care and episodes of care may adversely affect the revenue that providers generate, turning them against these types of payment. Ginsburg cites the efforts of the Virginia Mason Medical Center to modify its practice patterns to substitute more efficient preventive and primary care services for specialist services. "It found it lost significant revenue. Low-ticket services were substituted for high-profit specialty services," says Ginsburg.
Ginsburg raises another issue: "In some physician fee schedules, including Medicare's, some specialty services and procedures are overvalued in relationship to primary care services. They need to be straightened out on a relative value basis for episode-of-care programs to encourage efficiency and quality."
Moving forward
Nascent efforts to implement reforms are under way on several fronts. CMS has a number of demonstration projects that are testing coordination of care and episode payments. The Medicare Medical Home Demonstration will evaluate care coordination in physician group practices employing the medical home concept.
The AAFP's TransforMed project also encompasses care coordination and the medical home concept.
Nearing completion is the Medicare Health Support program which uses disease management organizations to coordinate the care of patients with chronic conditions.
Medicare's Physician Group Practice demonstration is technically a pay-for-performance program that evaluates the ability of large group practices or integrated delivery systems to provide comprehensive coordinated care.
Prometheus is gearing up to test episode-of-care payment in 2008. De Brantes says it is close to completing arrangements with three of four demonstration sites.
Most experts expect the pace of payment reform to be slow. "It will be glacial," says James Robinson, PhD, the Kaiser Permanente professor of health economics at the University of California-Berkeley.
Robinson says it is unlikely that one new mechanism will work across the board. There should be a logical fit between the type of service or the type of provider and the method of payment. "Episode-of-care [payment] fits with hospitals that are organized around service-line management, and for acute care situations. Payment for coordination of care may work for chronic conditions. Capitation works with certain integrated delivery systems, and fee for service fits with providers of discrete diagnostic or treatment services."
Eye on Medicare
Not only will change take time, it is not clear who will take the lead. Davis says that Medicare should take the lead, and some others agree. GE's Robert Galvin says that Medicare should lead a public-private payment reform effort.
Why Medicare? In part because it is perceived as being able to assemble the expertise and as having the clout to eventually implement changes. Other experts say that private payers and employers have a tradition of deferring to Medicare's lead.
But it may not be that simple. MedPAC Chairman Hackbarth testified to the House Ways and Means Committee's Subcommittee on Health that Congress needs to provide CMS with the necessary time, financial resources, and administrative flexibility to expand its ability to move ahead on payment reform and quality improvement programs. Hackbarth said CMS needs to invest in information systems, to develop and update payment systems and measures of quality and resource use, and also to contract for specialized services.
In its report Assessing Alternatives to the Sustainable Growth Rate System, MedPAC indicated it may take five years to expand the scope of care coordination and achieve bundling of physician and hospital payments for the top 10 inpatient DRGs. It may take 10 years to improve the accuracy of the physician fee schedule.
In contrast, Karen Ignagni, CEO of AHIP, says that private health plans are in a position to lead payment reform as part of their continuing effort to improve transparency and value. She says AHIP is an active participant in AQA, formerly the Ambulatory Care Quality Alliance, a key organization for pay-for-performance programs. She sees pay for performance as moving to new levels of sophistication, including zeroing in on efficiency, outcomes and the other objectives of payment reform. These private-payer P4P programs will then lead to broader payment reforms.
De Brantes says that private efforts, including Prometheus, are likely to move things forward faster than the federal government. Private pay-for-performance programs have achieved widespread implementation while Medicare's efforts are moving much more slowly. "Programs at the federal level must address all constituents and achieve a broad consensus, while private efforts can move ahead in a targeted fashion," says de Brantes.
Some providers, insurers, health economists, and researchers, however, have expressed doubt about the Prometheus model. But Prometheus has been working through its obstacles one by one, such as the criticism about how the case rate payments will be distributed among all of the providers in a case.
Prometheus has completed the specifications for the knee replacement case rate. "The details for knee replacement include the scope of services, costs, and quality measures for simple and straightforward cases, plus all of the permutations in costs and scope of services for high-risk patients or those with comorbidities. Much of this information had not been previously assembled in a logical fashion that payers and providers can use to administer care," says de Brantes.
The end result
Even if payments for coordination of care and episodes of care take hold, Davis and others do not expect that they will replace the fee-for-service system. "Fee for service," says Davis. "encourages productivity and creates access, and we shouldn't overlook that."
Others such as Robinson at U.C.-Berkeley emphasize that both the diverse nature of the provider sector — from home care agencies to tertiary medical centers — plus differences in the types of health care services prevent the widespread use of a single payment methodology.
Finally, de Brantes points out that any payment program that is not mandated by the federal government will achieve only voluntary acceptance.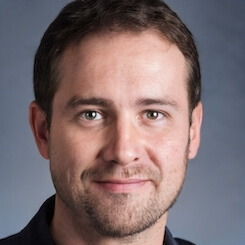 Paul Lendner ist ein praktizierender Experte im Bereich Gesundheit, Medizin und Fitness. Er schreibt bereits seit über 5 Jahren für das Managed Care Mag. Mit seinen Artikeln, die einen einzigartigen Expertenstatus nachweisen, liefert er unseren Lesern nicht nur Mehrwert, sondern auch Hilfestellung bei ihren Problemen.