A point-counterpoint debate with Michael Jacobs, RPh, and Wayne M. Lednar, MD, PhD
Topics
Consumer-directed health plans (CDHPs) have recently emerged as a response to the increasing premium costs borne by employers. While it is clear that CDHPs may reduce premium costs, many questions remain regarding the long-term effect on health care outcomes.
CDHPs have generated a great deal of controversy as more and more employers have started to offer this type of benefit design. Employers are on the front line of this debate and will have a significant effect on the success or failure of CDHPs as an option. The following is a debate between Michael Jacobs, national clinical practice leader at Buck Consulting, a national employer benefits consulting company, and Wayne Lednar, MD, PhD, corporate medical director of Eastman Kodak.
Framing the argument
Health care expenditures have increased dramatically over the past decade, forcing many employers to scale down benefits, to purchase products that restrict patient choice, to increase employee contributions, or to eliminate coverage all together. Even though the rate of increase of health insurance premiums appears to have stabilized from the double-digit increases seen in earlier in this century, the average rate of increase (7.7 percent) from spring of 2005 to spring of 2006 is still 3.9 points higher than the increase in employee earnings and 4.2 points higher than overall inflation. The percentage of companies offering health benefits declined to 61 in 2006 (down from 69 in 2000) and the percentage of workers enrolled in plans that have three or more prescription drug tiers has increased from 27 in 2000 to 74 in 2006. In light of these trends, health care stakeholders have sought new ways to provide coverage while limiting costs. In recent years, consumer-directed health plans (CDHPs) have emerged as a potential solution to this problem.
CDHPs have taken a variety of forms over the years, but the term is currently used in reference to plans with two main attributes: a high-deductible (generally greater than $1,000 for single coverage and $2,000 for family coverage) health plan and some type of tax-favored health savings account. Similar to traditional indemnity plans, CDHPs offer members the freedom to utilize the provider and services of their choice. With CDHPs, members pay much higher out-of-pocket costs and generally lower premiums than in managed care plans. In 2006, the average annual deductible for employees enrolled in a CDHP for single coverage was $1,715, compared to $352 in HMOs, $473 in preferred-provider organizations (PPOs) and $553 in point-of-service (POS) plans.
CDHPs attempt to give health care consumers a financial stake in their health care costs. Some would argue that current managed care offerings do little to instill price pressure, as health care costs are not visible enough to influence patient choice. Consumers are very much aware of their copayments or cost-sharing requirements, which generally are a small fraction of the total cost of care, but are much less aware of the total cost of the service or drug consumed.
CDHPs are becoming a more common offering of employers. In 2006, 7 percent of employers offering health benefits offered at least one CDHP option. This percentage is even higher among larger companies, with 12 percent of companies with more than than 200 employees offering CDHPs. While the number of companies offering a CDHP option is the same in 2006 as in 2005, the number of employees in these types of plans has increased significantly from 800,000 enrolled in a high-deductible plan paired with a health savings account (HSA) in 2005 to 1.4 million in 2006. Adding those employees enrolled in all the variations of CDHPs, the 2006 enrollment increases to 5.4 million. In addition, CDHPs have become available through Medicare. These Medicare CDHPs are designed to protect Medicare recipients from catastrophic costs while lowering premiums. As of February, 2,238 beneficiaries were enrolled in a Medicare CDHP.
What effect will CDHPs have on overall health care expenditures? Does the average patient have the understanding necessary to be responsible for financial decisions about his health care purchases? Are CDHPs built to last or designed to fail?
What Will Be the Effect of CDHPs on Overall Health?
Michael Jacobs
One of the most striking advantages of CDHPs is their ability to force members to become more involved in managing their health care. CDHPs often give members tools and resources to assist them in this task. More notably, however, is the fact that CDHP members are more likely to utilize these tools than members not enrolled in a CDHP. A study conducted by Aetna of its CDHP offering, HealthFund, shows that enrollees are taking advantage of the consumer tools and information provided to them. Relative to members in more traditional Aetna offerings, HealthFund members log on to Aetna Navigator, Aetna's online suite of consumer tools and information, 11 percent more often. HealthFund members utilize DocFind, Aetna's online physician directory, 13 percent more often, and go to Aetna InteliHealth, Aetna's consumer health information Web site, 48 percent more often.
CDHP members are also paying closer attention to preventive care, possibly as a result of utilizing these health care management tools. Also found in an Aetna HealthFund study, "… members with chronic conditions maintained or improved the level of care they received prior to joining the plan, including a 6 percent higher usage of inhaled steroids among asthmatics when compared to a similar population."
Finally, research suggests that patient satisfaction with CDHPs is at least comparable to more traditional plan designs and in some cases is much higher. Lumenos, a leading provider of CDHPs in the United States, has compared satisfaction with CDHPs against that of more traditional health plan benefit designs. The 2004 Lumenos Customer Satisfaction Survey shows higher member satisfaction rates for CDHPs, compared to traditional health plan designs. Results of the survey show that 93 percent of Lumenos customers are satisfied with the plan, compared to 87 percent of those in other health plans. In addition, 92 percent of Lumenos customers are likely to re-enroll in the plan, versus 78 percent of those enrolled in other health plans.
In a more recent survey of enrollees in the CDHP option for the Federal Employees Health Benefits Program (FEHBP), new enrollees were generally as satisfied as enrollees in other types of health plans in four of the five categories measured. The only exception was that new enrollees in the CDHP were less satisfied (67 percent ) than those in the PPO option (76 percent) but more satisfied than enrollees in other options (59 percent) in the category of customer service.
Wayne Lednar
Increased member-appropriate utilization of health care resources is undoubtedly positive. Despite this, however, CDHPs may still negatively affect health outcomes. Since financial decisions about health care are made by the consumer in CDHPs and financial incentives are often tied to decreased utilization, patients may make the decision to forgo care, leading to delayed diagnosis and treatment and worsened outcomes. When health care consumers are challenged by the present system in making decisions about how to utilize currently available health care, one must ask, "Is it reasonable to expect consumers who have limited expertise to actively and meaningfully participate in these types of decisions and make the right decisions?"
CDHPs raise the stakes for consumers significantly by shifting more front-end annual expense to the member and giving him decision-making responsibility to:
Understand all available options
Identify personally relevant information and consider important factors in choosing appropriate care
Understand personal, financial and health implications of their daily life, health care choices and family finances (especially those elements of expense which affect cash flow)
A recent study released by Rand highlights the difficulty consumers have in determining the quality of their health care. The study asked 236 patients age 65 and older who were at risk for declining health to rate the quality of their care. On average, they rated their health care quality as high. The researchers then conducted comprehensive medical chart reviews and found that these patients had only received the recommended care 55 percent of the time, and concluded that self-reporting of the quality of health care by this population should not be used as a marker for technical quality of care received.
CDHPs will force consumers to make decisions regarding the quality of their health care — decisions they are clearly not adequately prepared to make at this time. Of further concern is the willingness of consumers to save for unexpected or high-cost health care expenses. A survey conducted by Atlantic Information Services found that while 3.2 million Americans were enrolled in a CDHP as of January 2006, only 820,000 (26 percent) had actually funded them.
Considering the funding issue, it is not surprising that studies show that the increased out-of-pocket costs associated with CDHPs negatively affect compliance.
During the Commonwealth Fund study, about one third of individuals in CDHPs (31 percent to 35 percent, depending upon plan design) reported delaying or avoiding care, compared with 17 percent of those in comprehensive health plans.
The Agency for Healthcare Research and Quality conducted a study to explore the potential outcomes associated with patient cost-sharing. Findings showed a significant percentage decrease in adherence when copayments were doubled across various drug classes (such as nonsteroidal anti-inflammatory drugs (NSAIDs), antiasthmatics, antidepressants, antidiabetics, antihistamines, antihyperlipidemics, antihypertensives, and antiulcerants). In addition, a study that was published in the May 19, 2004 issue of JAMA was conducted to determine the effect of introducing prescription drug cost-sharing on the use of essential and less essential drugs by elderly persons and welfare recipients. It showed that increased cost-sharing was followed by reductions in the use of essential drugs as well as of less essential drugs.
Researchers have studied the effect of underinsurance (defined as one of three indicators — medical expenses that were 10 percent of income or higher; medical expenses that were 5 percent of income or higher for adults whose income was below 200 percent of the federal poverty level; or health plan deductibles greater than or equal to 5 percent of income). They found that between 15 million and 16 million adults in the United States are underinsured. Furthermore, of those adults who were underinsured, 38 percent went without needed medical care during the year because of cost. Perhaps of even greater concern is the researchers' finding that "among sicker adults, broadly defined, 43 percent were either uninsured or inadequately insured, compared with 31 percent of healthier adults."
CDHPs have the potential to place people in the category of underinsured — which could lead to an increase in poor health outcomes.
Delays or avoidance of care can lead to worsened outcomes. The JAMA study also concluded that increased cost sharing led to a higher rate of serious adverse events and emergency department visits for those participants with reduced utilization. A July 2004 study published in Medical Care found that 32.1 percent of those participants who had restricted medications because of cost reported a significant decline in their health status, compared with 21.2 percent of those who had not. Furthermore, respondents with cardiovascular disease who restricted medications because of cost reported higher rates of angina (11.9 percent vs. 8.2 percent; adjusted odds ratio, 1.50; confidence interval, 1.09-2.07) and experienced higher rates of nonfatal heart attack or stroke.
This trend is even more apparent in asymptomatic disease states where the patient does not experience any immediate pain or discomfort because of noncompliance. Higher copayments were associated with reductions in adherence and persistence with statin therapy and a significant increase in the hazard of statin discontinuation in the poster "Prescription Drug Copayments and Adherence and Persistence to Statin Therapy," which was presented at the Academy of Managed Care Pharmacy's 18th Annual Meeting on April 15, 2006.
Besides influencing patient behavior, financial factors also influence prescribing behavior. Physicians, in certain circumstances, are more likely to prescribe a biologic therapy if financial factors do not play a part. A study published in the June 15, 2002 issue of Arthritis Rheumatology asked physicians about the percentage of the newer biologics they would use to treat severe rheumatoid arthritis and found that 65 percent would use the biologic (e.g., adalimumab, etanercept) if cost to the patient was not a consideration, but only 14 percent would do so when cost was a consideration.
Finally, there is conflicting information on member satisfaction with these plans. Although Lumenos reports high satisfaction rates with their plans, findings from the Commonwealth Fund study indicate that individuals with more comprehensive health insurance were more satisfied with their health plan than individuals in consumer-directed plans. Specifically, 63 percent of individuals with comprehensive health insurance were extremely or very satisfied with their health plan, compared with 42 percent of CDHP enrollees.
What Will Be the Effect of CDHPs on Health Care Costs?
Michael Jacobs
According to the position paper, "Reducing the Costs of Poor-Quality Health Care," issued by the Midwest Business Group on Health, the Juran Institute, and the Severyn Group in 2003, it is estimated that 30 percent of all direct health care outlays today are the result of poor quality care, primarily overuse, misuse, and waste. CDHPs can be successful in lowering costs by reducing this overuse, misuse and waste.
The lack of price transparency is often thought to be one of the underlying problems with the traditional health insurance model. CDHPs create transparency for consumers in terms of health care cost as well as provide financial incentives to members who consider and utilize less expensive alternatives. Members in these plans are more likely to determine "necessary" versus "nice-to-have" care because they are affected directly.
Many studies support this viewpoint. The findings of the Rand Health Insurance Experiment (Rand Pub. No. RP-114) in the 1970s and 1980s set the foundation for CDHPs by suggesting that increased cost sharing reduces the use of health care services. The McKinsey & Company's 2003 report, "Consumer-Directed Health Plan Report — Early Evidence is Promising," found that people with HSAs or similar coverage were over 50 percent more likely to inquire about costs, 33 percent more likely to seek out treatment alternatives, and three times more likely to choose a less-expensive treatment.
We are even starting to see these cost decreases by studying the effects of plans in effect today. Between July 2002 and June 2003, premiums for traditional health benefits increased about 20 percent to 25 percent, while premium increases for companies with CDHPs were between 11 percent and 17 percent. Furthermore, Humana reported that the first 12 companies under its plan experienced only a 6 percent increase in claims costs compared to the national average increase of 15 percent. The aggregate savings was $9 million.
Wayne Lednar
As CDHP plan designs are generally focused on discretionary spending, such as physician visits or prescription drugs, it is unlikely that they will affect the true cost drivers of health care — acute and chronic care. Furthermore, although initial findings show decreased costs and smaller premium increases with CDHPs, these plans are still relatively new. Enough time has not passed to accurately test the long-term effects on overall health care costs. Cost savings today may turn into cost increases in the future because of underutilization of appropriate therapy.
The price pressure and resulting utilization declines that CDHPs invoke have a blanket effect on both appropriate and inappropriate treatment. The findings of the Rand study were mentioned earlier to prove that increased cost sharing reduces utilization. The study found, however, that reductions in inappropriate care were proportionate to reductions in appropriate care. Although no overall effects on health outcomes were cited in the study, it is unclear whether the negative effects of these reductions in appropriate care would appear further down the line, as participants were only monitored for three to five years.
Additionally, an abundance of data tells us that patients in health plans with high cost-sharing requirements may forgo preventive or well care especially for chronic diseases that do not have immediate health consequences, such as non-insulin-dependent diabetes or hypertension. These reductions in appropriate utilization may lead to increased health care costs. Kaiser Permanente conducted a study analyzing the effects of spending caps on financial outcomes. Although drug costs were lower, these savings were offset by higher costs associated with increased hospitalizations and emergency-department visits. Conversely, we have seen from the Pitney Bowes experiment, as described in the January 2006 issue of the American Journal of Managed Care, that eliminating cost sharing for medications that treat chronic diseases (diabetes, asthma) improves outcomes and decreases costs long-term.
The theory that noncompliance affects long-term health care costs is widely accepted within the health care community. In a study conducted by the Zitter Group, a health care consulting company, managed care executives and benefit design consultants who have CDHP offerings or are in the process of launching a CDHP were interviewed. Several interviewees expressed concerns that savings incurred now may lead to cost increases in the future. If the incentives built into the benefit design of CDHPs are encouraging noncompliance to the extent described above, will current savings be sustained over time or are we saving a penny only to lose a pound?
Another factor that could lead to the offset of cost savings resulting from decreased utilization is adverse selection within the member pool. All insurance operates under the risk pool model where a majority contributes funds that a minority utilizes. CDHPs fundamentally change this model by shifting the healthier majority into a separate pool. Studies suggest that employees enrolled in CDHP plans tend to have a history of lower health care expenses than those not enrolled in CDHPs. This fact allows CDHPs the ability to lower premiums, but leaves the traditional member pool depleted of healthy contributors.
The potential for adverse selection with this model is enormous and could leave the traditional health insurance pool and the sickest members shouldering the brunt of the health care expenditures.
In November 2006, the Kaiser Family Foundation studied the effect of adverse selection on plan costs. After completing several model variations that included enrollment changes too small to affect the plan demographic distribution, the authors concluded that "… even a small shift in enrollment among enrollees who end up with high health expenses can have a meaningful impact on plan costs." As a result of adverse selection of CDHP plans, some scholars predict that premiums for traditional plans could rise as much as two thirds. With premiums as high as they are now, many employers have already forgone providing health insurance for their employees.
If premiums increase further, health insurance may become out of reach for many Americans. As more Americans go without coverage, the choices become grim: Increase taxes to pay for needed care for the underinsured, allow thousands of Americans' health care to continue to deteriorate, or switch to a government-run health care system with all of its inherent issues.
Thoughts for the Future
Michael Jacobs
Many businesses are struggling with the high cost of employee health insurance. They are seeking innovative ways to meet their business needs and their employees' health needs. CDHPs may fit this niche. Without an immediate method of reducing health insurance costs, such as offered by CDHPs, many more businesses will forgo providing insurance for their employees. To gain the optimum benefits from CDHPs, employers should approach this benefit option with deliberate planning.
CDHPs should provide financial incentives to the consumer to select and fully utilize therapeutic interventions that provide great value. They should employ innovative benefit designs that include provisions, and decreased patient cost, for high-dollar agents that have proven clinical benefit and that produce medical-cost offsets such as reduced hospitalizations.
Plan sponsors and health plans must work together to educate the patient to understand the nuances of these benefit designs. Considering the complexity of financial health care management decisions, there is a potential role for health advocates to assist members in navigating the complex health care system.
These advocates would enable members to take an active role in their health care, including adherence to physician care plans and making informed decisions. At a minimum, members would need support and guidance to select a plan option to best meet their needs given, past historical spending and experience.
Wayne Lednar
To create the patient education tools necessary to inform members, plan sponsors need access to pharmaceutical and provider data which track clear accountability. Much of this information is difficult to obtain or are not available.
In the inpatient setting, sponsors are challenged to accurately analyze specialty pharmacy costs paid under the medical benefit. In the outpatient setting, buy-and-bill practices by physicians make it impossible to accurately account for pharmacy spending on biologics, which is aggravated by high-volume purchasing.
Lastly, patients are currently unable to evaluate providers based on quality and/or cost due to the lack of availability of consistent reporting on providers' performance and cost per service. To understand and identify ways in which to reduce costs effectively, all of the aforementioned data must be available to sponsors to analyze and assist patients to make informed health care decisions.
We cannot deny nor ignore escalating health care costs. We should not focus, however, on containing short-term costs at the expense of quality and efficiency. Our solution must provide appropriate care for appropriate patients, appropriate levels of personal health investment, patient accountability and responsibility for financial health care decisions, and health care delivery that is safer, reduces waste, and adopts electronic information supports. Only then can we begin to quell the ultimately unsustainable health care cost escalation over the longer term.
CDHPs may give consumers greater control over the health care dollars spent on their care, but increased cost sharing may lead to inappropriate underutilization of therapies. Thus, while CDHPs reduce costs in some ways, long-term costs may be increased because of inappropriate underutilization. To be effective, CDHPs must be designed as a comprehensive solution and not focus solely on reducing utilization costs.
Michael Jacobs, RPh
Michael Jacobs has over 30 years of experience in the pharmaceutical industry. Before joining Buck Consultants, he was a principal in another Atlanta-based human resource consulting firm and currently is a member of the national pharmacy consulting practice in the Atlanta office of Buck Consultants. He works with clients and the pharmaceutical industry to obtain optimal outcomes on the design, pricing, funding, impact, evaluation, administration and implementation of integrated pharmacy benefit programs. Recently he has been involved with assisting clients with the Medicare Modernization Act Part D programs, including applying as an employer sponsored PDP and applying for the Medicare Retiree Direct Subsidy. He received a BA degree in pharmacy from Wayne State University and attended Wayne State University Business School. He is a member of the Academy of Managed Care Pharmacy as well as the National Council for Prescription Drug Programs.
Wayne Lednar, MD, PhD
Wayne Lednar, MD, PhD, has served in his current capacity as corporate medical director since 1995. His responsibilities include managing a global medical support supply chain that delivers health services consistent with Kodak's worldwide goal to have "healthy employees productive at work." He also serves as the corporate epidemiologist, and holds faculty appointments at the University of Rochester in environmental medicine and toxicology and in preventive medicine and community health, and a faculty appointment in preventive medicine at SUNY Stony Brook.
He received a BS from Fordham University, an MS in public health from the University of Massachusetts, a PhD in epidemiology from the University of North Carolina, and an MD from George Washington University. His postdoctoral training included pediatrics and general preventive medicine.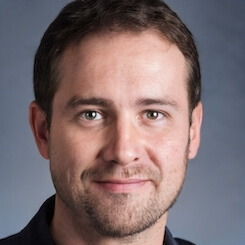 Paul Lendner ist ein praktizierender Experte im Bereich Gesundheit, Medizin und Fitness. Er schreibt bereits seit über 5 Jahren für das Managed Care Mag. Mit seinen Artikeln, die einen einzigartigen Expertenstatus nachweisen, liefert er unseren Lesern nicht nur Mehrwert, sondern auch Hilfestellung bei ihren Problemen.