The physician lobbying organization wants insurers to stop contributing to the growth of limited-care offices in chain stores
At the end of the American Medical Association's recent annual gathering in Chicago, it dispatched the delegates back to their home states with a fresh set of marching orders. This year, the physicians' lobbying agenda puts convenient care clinics squarely in its sights.
State groups were asked to push for legislation governing the operation of the clinics in big retail pharmacy stores, with everyone demanding state and federal probes into an inherent conflict when big-box pharmacies host clinics that spur on-site drug sales. The doctors also don't want any sweetheart deals between managed care organizations and the discount clinics that would make it a less expensive trip for members.
Expansion plans
"The AMA believes health insurers should be prohibited from waiving or lowering copayments only for patients that receive services at store-based health clinics," said AMA board member Peter Carmel, MD, after the association pushed through the call to action.
By any measure, these clinics currently account for only a tiny sliver of medical care in the United States, offering easy access to nurse practitioners who can treat common ailments like ear infections or the flu. However, several of the clinic companies — such as MinuteClinic and RediClinic — have attracted some major-league financial support and have been striking deals to equip hundreds of new locations in giant retail networks like CVS and Wal-Mart.
As the clinics swiftly proliferate, managed care companies have been racking up a list of new contracts with the clinics in recent months, drawn by discount pricing, a solid track record on quality, and the chance to offer members swift access to medical services.
Some managed care organizations say that the AMA's position looks like a defensive play.
"My take is that there are some physicians who believe that this may replace some of their primary care services," says Allen Karp, Aetna's vice president for health care delivery. "We don't see it that way. We are bullish on primary care, and we view clinics as another avenue for members to seek routine care."
Not surprisingly, the biggest clinics in the business are quick to shrug off the AMA's criticism.
"Convenient care clinics have been described as a disruptive innovation," says Web Golinkin, the CEO of Houston-based RediClinic, "and when you have that kind of innovation, it makes some people uncomfortable."
Filling a need?
Some payers, though, couldn't be happier about their success.
Blue Cross & Blue Shield of Minnesota started working with the clinics back in 2001 after the Blues company decided it was "consumer-friendly, offered innovative thinking, and in need of help getting going," in the words of David W. Plocher, MD, senior vice president for business intelligence, informatics, and pharmacy management.
"I see this as filling a need that most primary care physicians offices are currently not [fillling]," says Plocher. He adds that the clinics are open evenings and weekends and don't require appointments. They also charge, for their short list of services, half the price levied by a family practitioner.
As for quality, Plocher cites MinuteClinic's Joint Commission (the name changed in January from Joint Commission on Accreditation of Healthcare Organizations) certification and a track record of a million visits without a single malpractice case. He also likes its use of electronic medical records and its strict adherence to medical protocols.
Says Plocher: "Does every family doctor do that?"
As for the AMA's assertion about potential conflicts, Blue Cross has found that overall there were fewer prescriptions given by MinuteClinic than by the doctor's office. "There's no mechanism to ramp up prescription use."
Put it all together, says Plocher, and you have a powerful argument for about 25 employers who are either cutting or eliminating their workers' out-of-pocket costs as a way to encourage clinic use.
Doing well
Aetna has put the clinics under the microscope during its credentialing process, and while it's early yet, the insurer says that they've been doing well.
"It is too early to determine the impact on costs," says Karp. MinuteClinic commissioned a Mercer study that concluded that 15 percent of their visits were from people who would have otherwise landed at a local ER — the kind of figure that an insurer would like to see. If clinics charge about $55 for the average visit, says Karp, that's a deep discount off the $300 or so an ER would bill the insurer for a visit.
"It definitely raises the prospects of savings," says Karp, who'd like to see more detailed analysis to back it up.
"One of the concerns was whether there was overutilization — people going to the clinic and then back to their primary care physician for the same service," he adds. "We haven't seen it, and the data they provided doesn't show that. We also haven't seen an uptick of prescriptions because of a co-location with the clinic."
But Karp adds another compelling reason to work with the clinics: Some of their biggest clients love them.
"I spend time with national customers, and most of them are very interested in this type of convenience for their employees," he says. "If you're going to pay, the clinic prices are known up front. The convenience factor we know about. If you're flying somewhere tomorrow, you can go to CVS, get a script and you're good to go."
Restrictions in works
Some state medical groups, though, have been pushing for laws that could alter the way clinics handle health care — and significantly raise their cost of operations. In Illinois, for example, lawmakers are reportedly preparing to take up a proposal that would require a doctor be available to supervise the work of every two clinic workers. Other states have varying restrictions on the percentage of time a doctor has to be on-site, raising a possible spoiler strategy in states where the medical associations will be lobbying this fall.
Keeping things simple, the clinic managers say, is what gives the clinics a competitive advantage.
"One reason people can get in or out in 15 minutes is that the practice is limited in scope," says Golinkin.
It's been a successful business formula.
MANAGED CARE 
August
2007
. ©MediMedia USA
---
Our most popular topics on Managedcaremag.com
---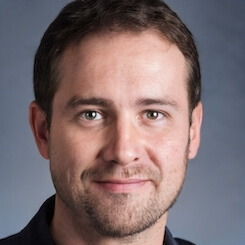 Paul Lendner ist ein praktizierender Experte im Bereich Gesundheit, Medizin und Fitness. Er schreibt bereits seit über 5 Jahren für das Managed Care Mag. Mit seinen Artikeln, die einen einzigartigen Expertenstatus nachweisen, liefert er unseren Lesern nicht nur Mehrwert, sondern auch Hilfestellung bei ihren Problemen.