Even as health plans demand transparency from providers to encourage smart shopping by their members, several major employers in California are making it easy for their workers to shop for health plans.
The Health Plan Chooser, developed by the Pacific Business Group on Health, is an online tool that helps workers weigh their plan options on a wide array of features:
Employee's annual premium cost
Employee's estimated total annual cost
Doctors affiliated with plan
Plan quality and service ratings
Plan rules and features such as selection of primary care providers, specific disease or condition management programs, nurse advice lines, and other programs
"Health plans already provide comparisons of hospitals and medical groups, so it's entirely appropriate that someone is comparing the health plans," says Lance Lang, MD, senior medical director at Health Net. "This creates a positive incentive for health plans to continually improve their levels of consumer education, cost-effectiveness, and innovation."
The Chooser is used by hundreds of thousands of employees from large PBGH-member employers such as Wells Fargo, Bechtel, and Union Bank of California. The University of California's public domain version of the tool, called the UC Medical Plan Chooser, can be seen at «http://uc.chooser2.pbgh.org».
The interactive tool allows an employee to answer several questions about health status and personal priorities regarding physicians, features, costs, and other details. Total-cost estimates are based on the worker's report of his health status and expected use of services.
That information is used to sift through health plan options to identify the plans that best meet the employee's individual needs and preferences. From there, users can drill down into the details of the short-listed plans to choose the one that is most appropriate.
Since the tool was launched in 2003 — before there was much in the way of high-deductible coverage with tax advantages — it has allowed employees to compare their health plan choices in ways typically not otherwise available. Ted vonGlahn, PBGH's director of performance information and consumer engagement, says the Chooser is becoming more important as the complexity of health benefit design increases.
"Because they're shouldering a lot more responsibility, both financial responsibility and responsibility for their personal health, it's particularly important that consumers have better decision support tools," he says. "This shift really ups the ante on providing people with tools to help them make choices."
Next generation
To that end, a second generation of Chooser software was released in 2006. The new iteration expands Chooser content to include an array of health plan programs and services, including:
Smoking cessation, stress reduction, and other health improvement services
Disease management programs
Money-saving opportunities, such as online drugstores and discounts
The new Chooser version allows consumers to compare details of each offering. Is it free or is there a fee? Are equipment/supplies included? Is the program offered online or in person?
Wells Fargo, which provides health benefits to more than 120,000 workers, first made the Chooser available to its workers in 2004. The employer is committed to giving its workers a choice of plans — and to encouraging them to make an informed decision about which one is best.
Makes comparison easier
Heather Wales, plan manager in corporate benefits, says the tool is so helpful that Wells Fargo has made it available to its employees across the country.
"Our team members in every market have a choice of health plans to select from — maybe two in some of our smaller markets to as many as five in our larger states such as California," she says.
The Chooser's ability to personalize a health plan's costs and features to a worker's specific family and health circumstances makes comparisons more real.
"It allowed us to take the selection of the health plan from that simple 'what's the employee contribution?' perspective to all of these different components that are of value — out-of-pocket cost, doctor, satisfaction, features, and services," she says.
In the last couple of years, during the open-enrollment period Wells Fargo has issued a call for action, asking its workers to think carefully about the services that are important to them and to choose a health plan option that corresponds to those priorities. More than 20 percent of the company's workforce used the Chooser last year, a rate that Wales finds encouraging in light of the fact that most employees are still reluctant to take responsibility for health-related decision making.
Researchers found that between 20 percent and 50 percent of Chooser users identified wellness and disease management programs as key features in their evaluation of health plan options. These workers were not just interested in whether wellness or disease programming was offered, but wanted to know specific details about the programs that were meaningful to them.
Asthma and pregnancy offerings were of interest to nearly 20 percent of survey respondents. Depression and diabetes support services were next.
Health plans are encouraging their members to shop for physicians and hospitals, using price and quality data that is emerging in many markets. Since the Chooser makes it easier for employees to shop for health plans, it might be expected to encourage competitive behavior among plans, but there is no indication that is happening.
"I don't think plans are that actively engaged with it," Wales says.
Lang, at Health Net, says PBGH provides guidance about consumer trends, including data from the Chooser, to health plans.
However, although plans are responsible for providing or validating the plan-specific data that appear in the Chooser, neither Wales nor vonGlahn have seen health plans adjust their features or pricing to be more attractive to Chooser users.
Cost reigns supreme
That may be because cost still reigns supreme in many buying decisions.
Christine Paige, senior vice president for marketing and Internet services at Kaiser Permanente, says, "To the extent that some consumers base their decisions largely on anticipated plan costs, the tool is only as good as one's ability to predict his or her use of health plan services."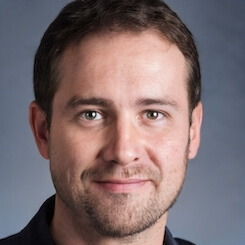 Paul Lendner ist ein praktizierender Experte im Bereich Gesundheit, Medizin und Fitness. Er schreibt bereits seit über 5 Jahren für das Managed Care Mag. Mit seinen Artikeln, die einen einzigartigen Expertenstatus nachweisen, liefert er unseren Lesern nicht nur Mehrwert, sondern auch Hilfestellung bei ihren Problemen.