Even if the the goal is unattainable in this country, working toward it might produce interesting experiments in cost efficiency
What might be overlooked in recent reports about the viability of pay-for-performance pharmacy programs is this: It can't happen. Or, at least, it can't happen here in the United States at this time.
Debbie Stern, RPh, vice president of Rxperts, a consulting company that helps health plans and other organizations manage pharmacy costs says that "The concept that payers in the United States are going to be requiring pharmaceutical companies to demonstrate an overall health care cost benefit is not immediately viable."
In any push for coverage that's based on effectiveness, benchmarks need to be spelled out — not an easy task. "There are a lot of methodologies to look at," says Stern.
The splashiest article on this issue in the mainstream press ran in the New York Times on July 14 with the headline "Pricing Pills by the Result." It looked at Johnson & Johnson's proposal to Great Britain's National Health Service to refund money spent on patients not responding to bortezomib, which can cost $45,000 for a nine-month course of treatment.
That might work there, says Stern, but not here. "You're imposing on the pharmaceutical industry, saying that if you can demonstrate that your drug has a positive outcome and a good cost/benefit ratio then we'll reimburse you for this drug, and that's what happens in the National Health Service."
Not that insurers in America aren't excited by the concept, especially in light of the costs of new oncology and other biotech drugs. "They would be very excited about it, but their ability to implement it would be something else," says Stern.
The U.S. pharmaceutical and life sciences advisory services leader of PricewaterhouseCoopers, Anthony Farino, goes so far as to categorize pharmacy P4P as a "bit of a misnomer" and asserts that the real issue is that "over the long term, health care overall is going to be required to deal with the issue of outcomes."
Pharmacy P4P might seem like fertile ground for the makers and purchasers of biologics, drugs that proponents say can target what ails an individual more closely. Even here, though, caution is the operative word.
"BIO does not yet have a defined position on pharmacy pay for performance," says Stephanie Fischer, director of communications for the Biotechnology Industry Organization.
Some say there is still too much "art" involved in dispensing medication. "It is common knowledge that antidepressants are among the least reliable drugs on the market," says one journalist who follows the biotech industry closely. "It's also common knowledge — at least in the drug industry — that drugs often are less than 50 percent likely to have the intended effect. The goal of personalized medicine is to get that up to 90 percent to 95 percent, but even then it won't be perfect. And even then you're not likely to get a refund on drugs when they don't work."
Interesting experiment
Though pharmacy P4P is more an ideal than a workable idea, just attempting to get from here to there might bring about some interesting changes, says Farino. He cites the FDA's interest in biomarkers and the development of risk-sharing arrangements in Europe for some expensive oncology medications.
"These are, in my mind, very, very preliminary attempts to get at the ultimate issue of value for money and what we as a firm would prefer to call targeted therapies," says Farino. "That presupposes a few things that we believe will all come to pass. One is a very much more robust understanding of the pathophysiology of the underlying disease state, including, perhaps in many instances, an understanding of biomarkers, if they can be identified."
Farino believes that pharmacy P4P remains a noble goal because the steps needed to attempt to reach it would benefit the health system. "Payers, whether they be private or government, are experimenting with risk-sharing models. I think we will see these kinds of arrangements evolve."
One approach
One such experiment is being undertaken by Cigna Pharmacy Management.
The company "is already confident in our ability to help members take their medications appropriately, and, therefore, offers self-insured clients a guarantee," says Thom Stambaugh, RPh, chief pharmacy officer. "If we are not successful in getting a member on the right dose of his cholesterol-lowering medications, for instance, and that member has a heart attack, Cigna will pay the medical expenses connected with that heart attack.
"We are currently in discussions with pharmaceutical companies about offering the same type of guarantee. Using the above example, if Cigna is successful in encouraging the member to take his medication and that member still has a heart attack, we'd be asking the pharmaceutical companies to cover the medical expenses for that heart attack."
While not commenting on Cigna's effort specifically, Farino suggests why something like this might be daunting. "We haven't seen the kind of products coming to the market where we were able to predict with any degree of certainty how a product would work in a particular cohort of the population."
Then, he adds, there's "the inability to get at the data to understand whether or not a particular outcome has been achieved. You get into issues, particularly with elderly patients, of taking multiple medications and having multiple comorbidities. You can't get into pay for performance without hard information to understand the target that the therapy is attacking and being able to measure the effect."
Lack of motivation
Stern is author of "Specialty Pharmacy Cost Management Strategies of Private Health Care Payers" in the November/December 2006 issue of the Journal of Managed Care Pharmacy.
That study notes that "it is not yet certain that the pharmaceutical industry or specialty pharmacies will have sufficient motivation and commitment [emphasis added] to produce the evidence-based evaluations that are necessary to persuade payers of the value of specialty pharmacy products and services."
Regardless of the challenges, Stambaugh hopes to move contract negotiations between Cigna Pharmacy Management and pharma companies beyond discussions about discounts to "putting the incentives of the contracting process behind quality and outcomes. The response from the pharmaceutical manufacturers has been very positive."
He admits, however, that "there are many details to be worked out."
---
Our most popular topics on Managedcaremag.com
---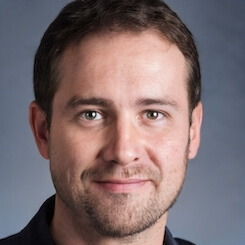 Paul Lendner ist ein praktizierender Experte im Bereich Gesundheit, Medizin und Fitness. Er schreibt bereits seit über 5 Jahren für das Managed Care Mag. Mit seinen Artikeln, die einen einzigartigen Expertenstatus nachweisen, liefert er unseren Lesern nicht nur Mehrwert, sondern auch Hilfestellung bei ihren Problemen.