From dodgy data to uncooperative doctors, difficulties confront health plans that are trying to stratify providers by cost and quality
By her own account, Dolores Mitchell has tried most of the usual tactics in the managed care playbook for reining in health insurance premiums.
Tiering pharmaceutical products has led to a tectonic shift in the marketplace toward generic drugs, she says, as copayments were constructed to shift some costs for branded drugs onto her group members. But that's only a small piece of the complex cost puzzle. Some pilot programs to encourage improved health care were rolled out. And just like other payers, says Mitchell, executive director of the Group Insurance Commission for the Commonwealth of Massachusetts (GIC), she has implemented disease management programs.
"We have done all of the things everybody else has done," says Mitchell, "and none of it seems to have had any serious effect."
GIC provides health insurance for Massachusetts' state employees.
A little more than two years ago, though, Mitchell began to roll out a brand new approach. Four years ago, leveraging the full weight of the 286,000 lives she represents, she told insurers who wanted a piece of the state's labor pool that they had to play by a new set of rules. In the end, six insurers agreed to pool claim data on everyone they covered. Analysts evaluated the performance of specialist physicians, using quality and cost measures. Then each managed care organization determined whether each physician warranted inclusion in its high-efficiency tier or assignment to the underperforming group of doctors.
"I couldn't do it if I weren't the 900-pound gorilla," offers Mitchell. But she isn't the only heavyweight to move this market.
New research on high-efficiency provider networks says that it is big employers like the state of Massachusetts that have been driving the development of most of these tiered offerings around the country. And just about everywhere they've popped up, physicians have been kicking back — hard.
In New York, Attorney General Andrew Cuomo has weighed in recently, directing some highly public barbs at the physician tiers offered by Aetna and Cigna while issuing a harsh warning to UnitedHealthcare to delay rolling out its star-based rating system. Regional physician groups have been turning up the heat as well, sometimes in lawsuits, claiming that the health plans often rely on notoriously thin quantities of data to assign a doctor to a tier — and often coming up with erroneous results. Furious physicians claim they've been shut out of the entire rating process, only to discover that they or their colleagues are being professionally tarred for no other reason than that they appear to cost more — regardless of the quality of the work.
Despite the roasting, though, a number of health plans say that in the fight against ever-rising costs, high-efficiency networks make good sense. Several of the country's biggest insurers have been collaborating along the lines of Massachusetts, gathering a massive database covering millions of lives from around the country in order to get the quantity of claims data that is needed to create accurate tiers. And despite the often heated response from physicians and consumer representatives, health plans say that tiers are capable of driving long-overdue changes in the quality of care being delivered.
"I think one of the aspects of having performance-based networks is that it allowed us to open a totally new and different dialogue with physicians," says Charles Cutler, MD, Aetna's chief medical director of national accounts. "When we introduced Aexcel, we got attention about quality and efficiency in a different way than we had before."
A slow mover
"The GIC in Boston, and Dolores Mitchell, have been leaders in this," says Debra A. Draper, PhD, a senior researcher at the Center for Studying Health System Change and co-author of a new report on high-efficiency networks. But while mainstream companies have shown a lot of interest in them, they've proven reluctant to wade in behind the big employers that have been making all the waves so far.
"What we've seen in the markets," says Draper, "is that much of the impetus is coming from employers who are really frustrated with the cost of health care." As more health care costs are shifted to members, who are expected to pay more of the cost of care, companies want to provide better tools to manage their care.
But there are a number of factors hobbling these innovators. One of the biggest is a reluctance to steer workers to high-performance physician networks by significantly widening the gap between copayments for top and bottom tiers.
"The employers that have implemented tiers haven't seen huge cost savings — maybe in the range of three to four percent," adds Draper. "Brokers and consultants say that to see more employers make the switch, they're going to need to see much larger cost savings.
"The other issue is that the information being used is really in its infancy," says Draper. "The profiling mechanisms that plans are using to differentiate providers are proprietary. It's not transparent how individual plans are coming up with these episode-treatment groups [which evaluate a variety of claims to classify how a patient is cared for, from the first symptom to the last measure of care] for efficiency measures. There's a lot of variance on quality measures. Basically, it's based on what they can ascertain from their own claims data, and that's a concern of providers."
Getting beyond a single plan's layer of claims data — and winning physicians over — is what drove Mitchell and the GIC to set up their program.
The Massachusetts experience
"We developed this large database so that we could deal with the chronic problem of cell size," says Mitchell, "so you can make some judgments about Dr. X compared to Dr. Y in the same specialty about how they handle cases."
It turned out that evaluating physician performance was no easy task.
Mercer Human Resources Consulting, which has just changed its name to simply Mercer, was called in to apply a program from Symmetry to analyze episodes of treatment and identify the treatment decisions made by specialists, who constitute three fourths of practicing physicians in the state. It is those specialists, says Mitchell, who are responsible for the bulk of physician costs in Massachusetts, and that's where she feels tiers can have the best effect.
It turned out to be a complex and confusing process.
Even identifying specialists was difficult, Mitchell says, because there are no physician identifier numbers in GIC's data. Physicians were sometimes assigned multiple dates of birth, or they listed themselves in a variety of specialties. Then, if different doctors were involved in a case, you had to determine whom to attribute costs to.
"We are not trying to buy cheap, we are trying to say how many resources are used — office visits, X-rays, MRIs, whatever — to get some sense of whether Dr. X uses three times as much resources as Dr. Y in treating an episode."
Resolution Health, a company that specializes in health care claims data analysis, was then brought in to determine which physicians measured up.
"Resolution Health's methodology essentially takes the database we created and uses quality measures based on nationally recognized clinical guidelines," says Mitchell. "If they can't tell if it's accurate, it's thrown out."
And a lot gets tossed, Mitchell adds. Here's one illustration: All the best-practice guidelines say that everyone over 50 needs a flu shot. But it's impossible to determine whether a doctor gives those patients a flu shot because there are so many groups that dispense the same meds. What you're left with are proven guidelines that make sense.
"The sources are ARC [Ambulatory Records Certification] measures, HEDIS measures, specialty society best-practice measures and so on," says Mitchell. "They're not off the seat of somebody's pants. I suppose it's regrettable that after all these years and millions of dollars spent on best practices, there are relatively few measures that meet all the criteria. But the number is growing. There were 59 in the first year we did this, 79 last year, and next year there will be 90."
These include practices that have been part of medicine's gold standard for years, such as quickly providing aspirin to heart attack victims on their arrival at a hospital and antibiotics to patients within one hour before surgery to reduce the rate of infections.
Same data, different tiers
GIC turned the results over to the health plans — a group that includes Harvard Pilgrim, Tufts Health Plan and Fallon Community Health Plan — which used them to tier physicians. The way it turned out, says Mitchell, health plans decided to restrict themselves to two tiers. And even then, different health plans using the same data would assign the same doctors to different tiers — which led to some angry reactions from the doctors involved.
The reason for the variation is that health plans were left to weigh the data on their own. "If Plan X decided it would weigh quality and cost equally, it would be different from Plan Y that opted for a 70/30 ratio for cost and quality. It would appear that after two years of on-the-ground experience, we will have to impose standardization. It's too hard trying to explain the differences."
Soft landing
There was another proviso in the pact between employer group and health plans: Mitchell wanted a "soft landing." There were to be no big cost differences between doctors in different tiers — most involved copayment adjustments of only about $10 or $15 per visit, which she knew wasn't enough to force a major shift in the way consumers chose their doctor. But initially Mitchell wasn't looking to influence patients so much as doctors, pushing the kind of best practices she felt could make a difference in the quality of care.
Some physicians nevertheless saw the soft approach as something that looked more like a crash landing.
"We had some significant pushback from the medical society, but we have continued to work with them," says Mitchell. "We established a physician advisory committee, with medical directors from all the plans and three Massachusetts Medical physicians, and they have thrashed through quality and some efficiency measures as well. But you get into a lot of arcane issues."
One of the first high-efficiency networks was created by Aetna, which launched Aexcel about four years ago as a pilot program in three markets and has since expanded it to 31 markets around the country. Four more markets are coming online in January. In Aexcel, physicians in 12 specialties are compared based on their adherence to best practices as well as their efficiency in handling resources during an episode of care.
"Let's say a surgeon does a knee replacement," says Aetna's Cutler. "Looking from the first to last visit, we take the total cost of the episode and adjust it for the risk of the population."
More quality measures are being added to improve the analysis, says Cutler. And Aetna also joined with seven other insurers to create Care Focused Purchasing, pooling their claims data on more than 18 million members along with the 2 million-plus lives represented by the self-insured companies in the group. Cigna, FiservHealth, Humana, Preferred Care, Regence BlueShield and WellPoint all joined with the goal of improving the way they tier physicians and hospitals in new plans offered during the 2008 product cycle.
"One of the criticisms made is that if you really want more efficient networks, you need to narrow the networks to a smaller number of physicians," notes Cutler. "Some networks are tighter, some not so tight. It also depends on the number of physicians in the area; if you have three neurosurgeons and cut out two, it's hard to have good access."
In the HSC report, Aetna's Seattle market was held up as a prime example of how big companies like Boeing and Starbucks were driving the creation of these high-efficiency networks, even as smaller employers were reluctant to follow.
But despite any problems or inherent tensions in the system, says Cutler, it's clearly time for a change.
"Physicians were not really paying attention," he says. "They were unaware of costs. And engaging physicians and looking at the cost, to me, has been one of the major outcomes. The goal is to engage the physician community, doing things more cost effectively so we can continue to offer health insurance that companies can afford to buy."
So far, though, doctors have been outspoken opponents of many of the tiers being rolled out.
Aetna officials say that they tier physicians already under contract. If any doctors object to the way they are tiered, the company is willing to discuss those decisions.
While higher tiered doctors do not necessarily get paid more, Aetna officials do point out that many of its P4P measures are based on the same standards the plan uses to tier physicians.
Economic profiling
"No provider is ever going to like this," says Draper. Especially now, she adds, when high-efficiency networks have come under fire from a variety of directions.
UnitedHealth's rating system, in particular, has been held up to scathing criticism in the medical community. But physicians overall aren't the least bit shy at blasting tiers of every stripe.
"These programs have nothing to do with quality of care and everything to do with economic profiling," says Peter Lavine, MD, chairman of the Medical Society of the District of Columbia. "It's all about saving money and giving it to their investors — not lowering premiums."
Lavine's frustration, though, is aimed directly at UnitedHealthcare.
"We had a meeting last year in the fall, which they requested, and they said we've been profiling for 18 months and we're rolling it out the first of January. And that was the first we had heard of it," says Lavine. "We asked for the criteria and still haven't gotten them. We asked who was involved in creating them and never got that either. We asked if local doctors were involved, and they said no.
"All of these programs will encourage bad medicine rather than good medicine," adds the orthopedist. "They encourage cherry-picking healthy patients that will have lower cost profiles."
Furthermore, says Lavine, UnitedHealth's rating system is not based on scientific data but rather poorly collected, subjective data, that is not reproducible.
"It is anecdotal material that fails to accurately take in individual variances in patient care," he says. "Even speciality societies have difficulty assessing outcomes. To think that an insurance company, with all of its conflict of interests can do this, while the experts, speciality societies, cannot is unacceptable. So, in the end, they are left with economic profiling."
But it's just not accurate for critics to say that these networks are solely concerned with cost, counters Arnold Milstein, MD, chief physician at Mercer. In many of the tiered networks, using quality data is central. Doctors have to measure up on quality before they have their cost-efficiency evaluated.
There is something to what doctors say about a lack of sufficient information, he adds, but that's a consequence of the health industry's slow adoption of integrated electronic records and resistance to expanding clinical data on health insurance claims.
He is encouraged by efforts to address the "clinical data famine." For instance, Massachusetts Health Quality Partners (MHQP) is collecting patient reports of person experiences with physicians.
The willingness of health plans to share claims data in Massachusetts in support of MHQP and the the GIC, Milstein says, is an illustration of the way that MCOs can go about acquiring enough information to tier doctors more effectively.
The path to nirvana
Efficiency is a tough word to define in health care, says Barbra Rabson, executive director of MHQP, which has been working with four of the state's health plans to create a set of efficiency measures that everyone can agree makes sense.
"Is everybody talking about the same thing?" asks Rabson. "I don't think so. We don't have standard definitions."
Quality has been the subject of years of study, but even though quality is an easier issue to understand than efficiency, it's still not easy to assess how individual physicians measure up.
"The problem is that the data don't go far enough," says Rabson. "Most of it is in preventive care. If you have women recommended for a mammogram or pap smear, it measures how many got the test. And so on."
"Sometimes, what you can measure is not what you want to measure," says Phyllis Torda, vice president for product development for the NCQA, which has its own system for recognizing top-performing physicians based on HEDIS measures. The reasons are easy to understand and difficult to resolve. Much of the health plan data on claims comes from primary care doctors, she notes, where concerns about cost and quality are less pressing compared to the medical specialists. Specialty data, where there are fewer claims to look at, is therefore harder to evaluate.
"Performance at the individual physician level is challenging," says Torda, "and I don't think we're convinced that the challenges will go away anytime soon."
The key to making it all work, says Rabson, is gaining sufficient data. And that's where the GIC's program has demonstrated the value of getting plans to collaborate and pool claims information.
But it still doesn't go far enough.
"In my mind," she says, "nirvana is when you have a database that combines clinical data from the electronic health record along with health plan claims and pharmacy data, so that you have every data element to create this really robust, meaningful measure."
Until then, you're likely to continue to see physicians squaring off against every new tiered offering to hit the market.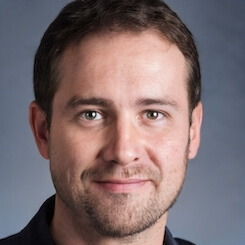 Paul Lendner ist ein praktizierender Experte im Bereich Gesundheit, Medizin und Fitness. Er schreibt bereits seit über 5 Jahren für das Managed Care Mag. Mit seinen Artikeln, die einen einzigartigen Expertenstatus nachweisen, liefert er unseren Lesern nicht nur Mehrwert, sondern auch Hilfestellung bei ihren Problemen.