These niche operators might help to keep hospital costs down and prevent some hospital-acquired conditions
Asked if there is, in fact, such a thing as a proceduralist, Bradley T. Rosen, MD, the assistant director of the procedure center at Cedars-Sinai Medical Center, responds that the query is "very existential," since he is one himself. Still, he appreciates what the question is getting at.
"Are proceduralists," says Rosen, "formally recognized by any medical body or group or any membership society? No. There's no formal anything."
In that sense, proceduralists are about where hospitalists were 10 years ago.
"You had a handful of physicians out in the world, gravitating toward inpatient medicine," recalls Rosen. "They weren't formally called hospitalists. They didn't have a name for themselves, but they were doing mostly inpatient medicine. Even today, hospitalists aren't a formal subspecialty. They're just internists. Some are family practitioners. Some are pediatricians."
What proceduralists do
In general, proceduralists perform lumbar punctures, paracentesis, thoracentesis, arthrocentesis, and sometimes insert PICC (peripherally inserted central catheter) lines — although in many hospitals nurses still do the PICC work.
"I think this is something that's arisen as the technology has improved and people spent more and more time just doing procedures," says Eric Holmboe, MD, the senior vice president of the American Board of Internal Medicine. "In the past, in order to deliver certain kinds of drugs or volumes of drugs, we had to put a catheter into a central vein, either in the neck or underneath the clavicle. Now, we can put in long catheters that literally start in your arm and can be threaded into the large veins."
Rosen agrees that technology helped make the proceduralist possible. "For instance, portable ultra-sound has been revolutionary in bringing safe procedures to the bedside."
Proceduralists at Cedars-Sinai are trained in internal medicine and often have backgrounds as hospitalists or intensivists. "We come from traditional training tracks in medicine," says Rosen, "but our daily activities are primarily procedurally oriented. What we do defines us."
That's also the case where the line between hospitalist and proceduralist is blurred, such as at the Beth Israel Deaconess Medical Center in Boston. There, Joseph Li, MD, heads a group of 25 hospitalists. "On any given day I have 10 hospitalists working clinically, one of whom is a proceduralist," says Li. "If you think about it, if you were just doing procedures all day, as your full-time job, you really have to be in a pretty sizeable hospital. At your average 250-bed community hospital, there will not be enough procedures to keep you busy five days a week, eight hours a day."
That might change, says Rosen. "The question is who is currently doing those procedures at the 250-bed hospital? Are they overworked? Are they overstressed? Are there delays in care? The smaller the hospital, the more the work is dispersed amongst a cadre of different physicians: general surgeons, vascular surgeons, interventional radiologists, internists, hospitalists, other subspecialists."
Li sees the time fast approaching when health plans may want to encourage contracted hospitals to make sure that there's a proceduralist on staff, even if "on staff" is defined flexibly. He cites the new rule by the Centers for Medicare & Medicaid Services that ends payment for eight preventable errors in hospitals. It went into effect this month.
The rules will use the admission diagnosis as a benchmark, and one of the errors that CMS won't pay to fix is vascular-catheter-associated infection. "We have this warped system where a patient comes into the hospital with, let's say, community-acquired pneumonia, and while he's here the patient gets an infected IV line. Right now, the hospitals get paid more for correcting those problems. Here's the analogy I use: I take my car into the shop for an oil change, they knock out a taillight, they kick in a fender, and then when I pick it up, they charge me for fixing those two things as well."
This places the onus on the hospitals and the Medicare Advantage plans that contract with them to provide better care. A proceduralist may be in the best position to prevent a vascular-catheter-associated infection.
"The notion is that a proceduralist who is skilled and recognizes how to do this cleanly is less likely to infect that line during placement," says Li. "Under the new condition of admission, the hospital administrators had better be interested in this. In a Medicare population, they want to minimize the length of stay as much as possible."
Holmboe, of the American Board of Internal Medicine, says that health plan medical directors should watch how the new rules are implemented and enforced. "If something happens that should be a 'never' event, medical directors are going to care because either the health plan or the hospital or some combination is going to have to pay," says Holmboe.
Even setting aside the new CMS rules, health plans would be prudent in asking if the hospitals they contract with have proceduralists.
"By having a dedicated proceduralist center, procedures generally will be done faster," says Rosen. "If they are procedures necessary prior to discharge, then these are procedures that can presumably reduce length of stay. Now, do I have data to support that? No, because we never had a condition at Cedars where we had a control group. So we don't know, and there are so many complicating factors."
What he does know is that one of the motivations behind creating the Cedars-Sinai center was the fact that there were patients who needed long-term IV antibiotics.
"It often took a few days to get a PICC line in," Rosen recalls. "Now, by virtue of being able to get a PICC the same day, these patients could go home. We do tunneled dialysis catheters that can stay in for a few months until the patient has a mature fistula in his arm for dialysis. The way we do it, we can generally do it the same day that it's ordered."
Also, patients are often admitted to the ER short of breath from having fluid in the lung. "We will go down with our portable ultrasound and do a thoracentesis," says Rosen. "The patient feels better and goes home. Or goes back to her nursing home. We can avoid unnecessary admissions."
Rosen wants to ask health plan medical directors: "How quickly do these procedures get done at your institutions? What infrastructure do you have in place to make sure they're done safely and efficiently? We have outpatient procedures done as well at our same facility. It really allows us to keep patients from being admitted to the hospital."
It comes down to quality. "The proceduralists are doing these sorts of things all the time."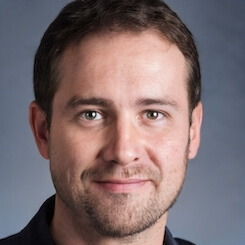 Paul Lendner ist ein praktizierender Experte im Bereich Gesundheit, Medizin und Fitness. Er schreibt bereits seit über 5 Jahren für das Managed Care Mag. Mit seinen Artikeln, die einen einzigartigen Expertenstatus nachweisen, liefert er unseren Lesern nicht nur Mehrwert, sondern auch Hilfestellung bei ihren Problemen.