consumer-directed model isn't taking the country by storm, but its innovations are influencing other coverage designs
When several start-up companies launched consumer-directed health plans more than a half-dozen years ago, terms like "incremental change" didn't come up much.
"The founders of consumer-directed health care always saw this as a transformational strategy that would improve health and productivity and reduce health care costs to employers," says Michael Parkinson, MD, MPH, president of the American College of Preventive Medicine and former chief health and medical officer at Lumenos, one of the CDHP pioneers. "It was meant to be applicable to everybody, regardless of their health or financial status. Our way of thinking back in 2000 was that much of the complexity in health care came from aspects that were built for third-party payment, such as network discounts, a coding system, average wholesale prices, and on and on. We wanted people to see how much medical services actually cost."
The idea was that CDHPs would give individuals more control of how health care dollars were spent, which would then improve the way health care was delivered and paid for.
Influential but not pervasive
Today, however, the landscape has changed. The start-up companies have been purchased by larger health plans, and many insurers have coupled traditional insurance plans with spending accounts to create CDHPs. Consumer-directed health plans seem to simply be settling into place next to ordinary PPOs and HMOs as one choice employers can offer their employees.
To many, that reality is disheartening. At the same time, however, they and others admit: The consumer-directed ethos of providing health plan members with the information and incentives they need to make better health care decisions has had a far-reaching effect. While traditional health plan structures have found their way into CDHPs, the emphasis on getting individuals better information has also found its way into traditional health plans.
That's true at UnitedHealth Group, which bought Definity Health, a CDHP company, in 2004. United's 10 million members now have access to online decision aids, health statements, and services such as health coaching that evolved from consumer-directed products — and the vast majority are not enrolled in a CDHP.
"The focus on the consumer that Definity brought into United has become the core of the way we look at the future of the delivery of health benefits," says Meredith Baratz, a vice president for marketing consumer-directed health. "We now see innovation and development springing up across the company that starts with the consumer first. It's been exciting to see those principles take root."
So as health plans develop the next generation of CDHPs — adding more detailed information on price and quality, more sophisticated online tools, a greater focus on prevention and wellness, and easier payment at the point of care — they are working on incremental changes that will continue to have important, even transformational, long-term results. Because if the goal is to turn health plan members into health care consumers, insurers and consultants say, a high-deductible health plan with a Web site and an account is just a start.
The evolution of consumer-directed health plans has been stagnant for the last couple of years, perhaps even losing ground after their first few years of rapid development, says Alexander Domaszewicz, a Newport Beach, Calif.-based consultant at Mercer. But with increased activity in the areas of price transparency and incentives meant to steer individuals to evidence-based care, he says, "We are turning toward an accelerated age of innovation."
Experiments abound
Highmark in Pennsylvania is "neck-deep in projects for account-based plans," says Kim Bellard, a vice president who handles customer relations and marketing. Efforts range from improving the ease with which members use and manage their spending accounts to programs that encourage healthy behaviors.
The next generation of CDHPs is going to be all about information, says Paul Fronstin, director of health research and education at the Employee Benefit Research Institute. "We have always known that these plans don't go far enough. It's not as simple as giving someone a high deductible and a health savings account and saying, 'You are on your own.' We need to support people with information. The question is, 'How do we provide people with really useful information that they can use to make informed decisions about health care?' Ultimately, that's what we want to get at. The whole notion behind CDHPs is really to engage people."
Innovations fall into several categories, including benefit design, pricing transparency and quality reporting, and account use and management.
It's not easy to create an account-based plan that differentiates between actions insurers want to encourage people to do, such as comply with instructions about how to manage chronic disease, versus actions that are less helpful, but health plans are in the early stages of trying, says Paul B. Ginsburg, PhD, president of the Center for Studying Health System Change.
"One thing that seems to be getting some traction is not applying the deductible to care that complies with prescribed regimens for chronic diseases such as diabetes, hypertension, and depression," he says. "That will grow."
Another direction in which the plans may head is toward more control over the supply of health care, Ginsburg suggests. "There are a lot of opportunities for CDHPs to make a difference on the supply side. One example would be to give consumers incentives to use a high-performance network of efficient providers. Not only will that affect care before people have exceeded their deductible, but it will affect the care people receive after they have reached their out-of-pocket maximums. Almost anytime people go into a hospital, they'll exceed that limit, so the plan will benefit."
Drop deductibles?
Consumer-directed health plans should consider dropping high deductibles altogether and sticking with significant copayments and coinsurance, says Joseph Paduda, principal of Health Strategy Associates. "If consumer-directed health care is going to work, you have to recognize who is spending the health care money. Almost 50 percent of all health care costs are from 4 percent of people. Once those people go through the deductible, they don't really care what they spend, so they are not being good consumers. So what you want is to add some measure of cost sensitivity to people's choices no matter how much they are going to spend, up to an out-of-pocket maximum."
Health plans will begin to use cost sharing as an incentive in even more targeted ways, Fronstin says. "To some degree, we steer people now with in-network and out-of-network payments. We have different copayments when it comes to prescription drugs. But that will get more sophisticated as we get data to justify steering people in one direction versus another. A health plan might steer people to one hospital for open-heart surgery and to another for maternity care, as opposed to hospitals overall being in or out of network."
The overall model of consumer-directed health care also provides people with a strong financial incentive to stay well so they do not have to spend money on care. Employers and plans will take advantage of that by creating incentives or even picking up the tab for more health management programs, consultants and insurers say.
"Disease management becomes all the more attractive when it saves the carrier and the member money," says Jeffrey C. Bauer, PhD, a Chicago-based partner in management consulting for ACS Healthcare Solutions. "We are going to find some of the high deductibles relaxed for disease management activities that are clearly associated with reducing the long-term costs of care. We'll see a lot of carrots for people to comply with disease management and disease prevention activities."
One area to watch for changes is pharmacy benefits, he says. Employer success stories about lowering costs for medications to control chronic conditions are resonating with health plans. "CDHPs may even pay people to take their Lipitor," Bauer suggests.
Incentives attract
People who opt for CDHPs are looking for that kind of incentive, according to Bellard. Highmark has 50,000 members enrolled in consumer-directed products, a figure that doubles every year but is just a small percentage of the insurer's 4.2 million members.
The company offers a product called Lifestyle Returns to add to its CDHPs and other health plans as an option. The program, which is expanding, provides financial rewards to people who take specific actions to maintain their health.
"We have found that consumers who elect CDHPs tend to more actively take part in their health care," Bellard says. "They go into the plans saying, 'I am going to change. I am going to become a more effective consumer.' They use the Web sites more to get information, they are more likely to look at price and quality information, and they get preventive care exams more often than members in our traditional plans."
With CDHP members motivated to change, one way the plans can improve is to provide members better information on cost and quality of providers. Just 7 percent of employers rated cost information about health care providers good or excellent in a CDHP study conducted by Watson Wyatt and Rand. Only 10 percent of employers rated quality-of-care information good. None rated it excellent (see the graph below for more information).
On the quality side, Highmark is considering how to use data from its pay-for-performance programs to assist members, for example. "We are already measuring physicians on a variety of things in terms of how we pay them, so we are trying to determine which of these measures make sense for consumers to see as well," Bellard says.
And while health plans still have a long way to go on getting useful prices to consumers, the amount of pricing information available has increased 1,000 percent in the last three years thanks to CDHPs, Domaszewicz says. "The transparency strides we have taken in the last few years have been because of these account-based plans."
How much information?
Increasing members' access to health care costs is key to moving forward, and part of the process is figuring out just what will be most useful for them, says Robin Downey, senior vice president and head of product development at Aetna. Early in the history of Aetna's HealthFund, Aetna offered members high-level, average cost information on procedures to begin the education process. "Our members have come to understand that a physician office visit costs about $75, not $15. Now they're asking, 'What is it going to cost me at this specialist physician's visit?' They want more specific information."
At the same time, however, consumers do not want too much data. The cost structure of a hospital visit is very complicated, and Aetna members have said that when they are considering their alternatives, they don't want to know what the radiologist and anesthesiologist charge individually. They want an all-inclusive price estimate, Downey says. "They would like it to be easy to understand." Aetna last month rolled out an online tool that members can use to compare prices of various procedures at specific hospitals. The prices include facility charges, physician fees, and other costs.
A common complaint of people in CDHPs is that even if they have planned ahead, when they receive their care, they are still unsure of what they owe based on their insurer's discount and their deductible. So they pay something, wait for the paperwork, find out that it was incorrect, and then have to make other arrangements with the provider. "We have a lot of opportunity to improve the basic mechanics of how this works," Domaszewicz says. "This could be as smooth and seamless as using an ATM."
Evolving
Health plans are working on that.
"It's all about finance," says Highmark's Bellard. "Members want to know how they are going to pay for their care. Some pieces they are paying for, and some pieces insurance is paying for. We have to make it more like a regular purchase, and we have been evolving in terms of how tightly integrated the spending account is with the health plan."
Highmark has put spending account information on its Web site and has integrated pharmacy and medical costs. "This has to feel like one coordinated financing tool," Bellard says. "The more people migrate to CDHPs, the higher their expectations will be for control over the money and ease of use."
United has also been working to marry health care with health care financing at the point of care. Physician offices across the country can now enter data into a UnitedHealth application and quickly find out exactly what a patient owes. The insurer is also working with information technology vendors to incorporate the tool into practice management systems, Baratz says. "As we ask people to become more thoughtful about their health and their health care spending, it's incumbent upon us to make the experience positive. Being able to understand what the plan will pay and what you will owe and to settle right then is important. As we can make the process easier and better, we have a better chance of getting people focused on being a good consumer."
Changing the consumer experience at the point of care is revolutionary, because the experience today is often unpleasant, Baratz says.
Greater awareness
The next step is even bigger, she suggests. Because if a health plan can get members to make decisions before seeking care, it can then encourage them to think about care even further out. "We would like to get to the point where people have a greater awareness of the need to plan around their health, to understand what their future health costs are likely to look like, and to think beyond the next 12 months. Instead of enrolling in a plan for the next year, people could begin to start planning for their health for the next 20 years. When they sit down with a financial planner and think about where they want to be in retirement, they can have a conversation about health care costs" and how they are going to cope with them.
The goals that health plans have for CDHP enrollees often ring true for all of their members, regardless of plan type. Tools from consumer-directed plans are becoming more useful to members of other plans as well.
About 12 million people are enrolled in health plans with health reimbursement accounts and that are compatible with health savings accounts, according to Inside Consumer-Directed Care, which polls insurers to collect data. About 40 percent of people who have deductibles high enough to qualify for a health savings account do not open one, says Steve Davis, managing editor of the publication. EBRI and the Commonwealth Fund in December estimated that 1.3 million people were enrolled in consumer-directed health plans, but 8.5 million people had deductibles high enough to qualify for a health savings account but did not open one, which means they are covering those expenses on their own.
CDHPs also don't have a corner on the market for information. Bauer, a medical economist and health care futurist, predicts that 10 percent of insured Americans will end up in CDHPs but that 40 percent will be actively using Web sites to search for price and quality information about health care — and probably changing their behaviors because of it. "Insurers are not going to waste money developing one Web site for their CDHPs and a different Web site for their HMOs," Bauer says. "There's a real economy of scale here."
As the market evolves, health plans should also keep an eye on trends such as retail health clinics, international medical care, and $4 generic drugs at Wal-Mart, Parkinson says. "There has been more change in the last six years than there has been in the last 60 in terms of new entrants into the health care space, and I would tie a lot of that to the creation of consumer-directed health care.
"Whether it is delivery system innovations or financial system innovations, it is all being prompted by the consumer-directed philosophy."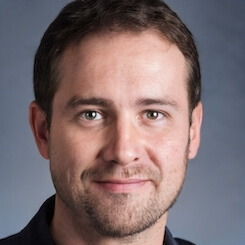 Paul Lendner ist ein praktizierender Experte im Bereich Gesundheit, Medizin und Fitness. Er schreibt bereits seit über 5 Jahren für das Managed Care Mag. Mit seinen Artikeln, die einen einzigartigen Expertenstatus nachweisen, liefert er unseren Lesern nicht nur Mehrwert, sondern auch Hilfestellung bei ihren Problemen.