The Empire State's approach to physician ratings quickly gains health plan support and consideration as a national answer
In a matter of days, a single accord between the New York attorney general's office and Cigna HealthCare over the way it handles physician rankings inside the state emerged as an industry standard that promises to resolve one of the thorniest disputes dividing physicians and managed care organizations.
Aetna signed on soon after Cigna, going one step further in promising to make the voluntary pact on principles into a national model for its rating system, which ranks physicians by cost and quality in its Aexcel program.
And after Cigna quickly put out the word that it would also go national with the New York approach, Empire Blue Cross Blue Shield announced a pact that its parent company, WellPoint, confirmed would be a framework for all the Blues plans in its family. At deadline, more health plans were thinking about signing on.
Common framework
"Not only is the Cigna agreement important, what you're seeing is the potential for a common framework about transparency and fairness, without separate standards being developed by each state," says Peter Lee, CEO of the Pacific Business Group on Health and a ?cochair of the Consumer-Purchaser Disclosure Project, which helped hammer out the accord.
Managed care companies have been swiftly moving to this consensus in recent weeks, after New York Attorney General Andrew Cuomo harshly warned UnitedHealth and others against rolling out rating systems that had outraged doctors around the country.
Cuomo was concerned that doctor ranking programs might steer consumers to doctors based on price, rather than quality.
To overcome Cuomo's objections and gain the enthusiastic endorsement of the American Medical Association, the plans made these commitments:
Rankings will not be based solely on cost and plans will state publicly how big a role cost played in the ranking
National quality measures created by widely respected groups like the National Quality Forum will be used
Measures like risk adjustment and valid sampling will be employed for more accurate comparisons
Consumers and doctors will be told how the rating program was designed, and there will be a process to handle complaints from consumers and appeals by physicians
A "national standard-setting" rating examiner acceptable to the attorney general will be paid by the plans to oversee compliance and report twice a year on how well they are doing
That list of terms pushes the plans to open up more on how they design their tiers while easing doctors' fears that health plans were using costs as the primary means of discrimination.
"The attorney general's impulses are appropriate," says Troy Brennan, MD, Aetna's chief medical officer. "He wants to make sure consumers are aware of what we are doing. This is part of enhancing consumerism in health care."
Signaling physicians' willingness to engage in a negotiated cease fire, the president-elect of the AMA, Nancy Nielsen, MD, applauded Aetna and Cigna for their "commendable and necessary commitment to providing patients with reliable and meaningful information on physicians."
But the agreement — health plans are quick to note that it is not a settlement — also doesn't tell plans exactly how they should measure physicians. And the deal provides common ground for plans to push ahead on a rating system that they say is badly needed by consumers who are trying to make tough choices about their health care.
A need to step up
"There's no question that health plans have to get out ahead of this issue, and the only way to do that is to step up and have an independent set of standards," says Lee. Any health plan that tries to ignore it is likely to face legislation and litigation "in state after state."
"My sense is that all the major plans, the ?Aetnas and Uniteds and probably many of the other big-name brands, were already moving in this direction," says Debra Ness, cochair of the Disclosure Project and president of the National Partnership for Women & Families. "I think there are a lot of examples of rating being done very poorly in the past. In some cases physicians did not have meaningful input or an opportunity to correct errors — or were even given adequate notice that this information was going to be made public.
"This agreement pushes health plans to be even more transparent in the methodology they're using," she adds. "I also think it will cause them to explain the program more thoroughly and in a consumer-friendly way. They understand that it can't be black box stuff."
"This was a pretty hard-fought agreement with three stakeholders at the table," notes Jeffrey Kang, MD, Cigna's chief medical officer, ticking off consumers, physicians, and health plans. "It is a very balanced agreement with those three parties, and could be a template for the rest of the country."
Getting a respected national group — possibly the National Committee for Quality Assurance — to step into an oversight role certainly would provide the mechanism for a national rollout, he adds. And that would be best for everyone, including health plans.
"Our goal is to provide consumers with true comparisons," adds Kang. Think of a member who lives in New Jersey, works in New York and has cardiologists in both states. Other members have no problem flying halfway across the country for the right provider. Giving all those members a chance to compare doctors fairly across state lines requires a common set of standards.
In fact, he adds, Cigna was already doing much of what is in the agreement. But that doesn't mean nothing changes for the health plan.
"I think that we can improve on how we notify physicians of their scores and provide better information," says Kang. "I also think we can provide some better transparency to consumers. And finally we believe that oversight by a credible third body is an important step."
It really wasn't that big a stretch for the health plans to find common ground, agrees Troy Brennan, MD, Aetna's chief medical officer. Aetna is opening up to the public more about how it balances cost and quality for its Aexcel rankings, according to a statement from Cuomo's office. But the basic principles they all agreed to were fair, says Brennan. And Aetna, he adds, was already committed to the kind of balance on evaluating cost and quality — Brennan prefers to call it efficiency and effectiveness — underscored by the AG's agreement.
Having an independent third-party group shepherding the rating program will also go a long way to satisfy physicians about fairness and openness.
"It's likely the same group will be overseeing all the plans," says Brennan, who cites the NCQA as the odds-on favorite for that role. "And that will give consumers and providers confidence that the programs will be transparent and accurate. I do think it is going to be the way people are going to go forward."
Surface readings
It shouldn't take more than a few months to get these new rating systems in place, says Lee. But once they are available, don't expect consumers to go beyond the surface of the statistics. "The vast majority of the public isn't going to read about risk adjustment principles," he adds. "But for the 3 percent that wants to look at methodology, it will be there."
The agreement is also notable for what it doesn't do.
There is no established formula for rating physicians. "We don't want individual states saying this is the right way to do measurements," says Lee. "The art of measurements is still an evolving science. It shouldn't be cast in stone."
Just 1 of 50
Don't rule out the possibility that other states may have somewhat different standards to consider, notes Dolores Mitchell, the executive director of the Group Insurance Commission for the Commonwealth of Massachusetts who has been requiring all her contracted plans to submit for pooling their entire book of business claims so that providers can be tiered on a very robust data set.
"My own view is, yes, it's a model," says Mitchell. "But New York is 1 of just 50 states. Other states may have their own views of what they may want to do. My own state legislature has been extremely supportive of what I'm doing.
"I don't think you can have a cookie-cutter response," she adds. Some employers may be particularly interested in gaining access to providers in a particular area. Others may want to encourage members to go to community hospitals, while some states may have a high concentration of specialists to consider, and so on.
Health plans, though, say that the agreement won't tie their hands with employers.
"I don't think it will obstruct our ability to respond to expectations of plan sponsors," says Brennan.
For now, though, a growing number of health plans say this is the best way to rate rate physicians while avoiding controversy.
"The agreement with the attorney general makes sure that health plans are doing this as well as they can within given restrictions on methodology and subjects the process to oversight," says Kang. "At the end of the day, that's really all you can ask for."
MANAGED CARE 
December
2007
. ©MediMedia USA
---
Our most popular topics on Managedcaremag.com
---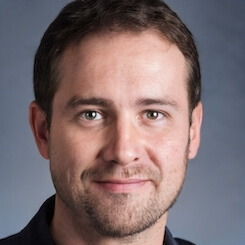 Paul Lendner ist ein praktizierender Experte im Bereich Gesundheit, Medizin und Fitness. Er schreibt bereits seit über 5 Jahren für das Managed Care Mag. Mit seinen Artikeln, die einen einzigartigen Expertenstatus nachweisen, liefert er unseren Lesern nicht nur Mehrwert, sondern auch Hilfestellung bei ihren Problemen.