Here are some of the challenges that health insurers face this year
In the for-profit sector in particular, pressure to grow is intense, and many of the leading national payers reported less than forecasted enrollment. Pressures on growth exist in the not-for-profit sector as well, but the focus may be different. In some cases — a single-state Blue Cross & Blue Shield plan with a formidable existing market share, for example — growth may be less important than preventing erosion of that market position.
Payers know that growth must be intelligent. Growth must be profitable and manageable. Payers continue to maintain pricing discipline, avoiding growth through subsidization that can negatively affect the bottom line.
Offerings in Medicare Advantage (MA) and Medicare Part D are at the forefront of payers' growth strategies. Given the wide variety of types of Medicare Advantage plans allowed under the Medicare Modernization Act, payers can expand this product in several directions. Medicaid, a market that has traditionally been served primarily by companies that specialize in that segment, has also become more attractive to commercial payers seeking growth.
Medicare Part D substantially overhauled how payers serve the senior population through MA health plans. Payers have moved strongly into these markets, offering both new MA plans and free-standing prescription drug plans (PDPs). Administering MA and PDP plans is a complex undertaking. Payers have found that they needed to either build the capability or else turn to external solutions. Marketing problems during 2007 led to a temporary suspension of sales activities for some private fee-for-service plans, but those have been lifted. However, Medicare tightened up its sales and marketing requirements and the industry received negative publicity over the issue.
Stop never events
In many respects, Medicare Advantage and Part D remain massive experiments that are undergoing real-time market testing. Leading payers continue to measure, analyze, and respond to changes in the continually changing Medicare market place. The greatest challenge will remain political, however. Elections in Congress, as well as the executive branch of government, always contain the possibility of change in our greatest and most costly entitlement program: Medicare.
Following the lead of Medicare, payers are looking to implement policies of not paying for costs associated with "never events," which are 28 serious and costly errors in the provision of health care services that should never happen, such as amputation of the wrong limb or leaving a gauze pad in the abdomen after surgery.
There is also renewed interest by payers in what is now being called "high performing networks." These are a form of tiering, taking into account adherence to evidence-based clinical practices, volume for selected procedures, and cost. The initial focus is on hospital systems, but many payers are applying similar analysis to physicians. Benefits are designed to provide significantly different out-of-pocket costs to be borne by members for using providers who are not in the most favored tier.
The continual cost inflation for outpatient facility services has led to a reinvigorated focus on contracting. Though payers use a variety of methods to pay for inpatient care and outpatient procedures, fees continue to prevail for outpatient services and procedures. This is particularly problematic with the rise in the number of outpatient procedures.
Payers are therefore looking to move toward an outpatient prospective payment reimbursement methodology such as the ambulatory payment classification (APC) system used by Medicare.
The rise in outpatient procedures has been fueled in large part by the development of new medical technology. Genomics is just beginning to push up medical costs. Existing genomic tests, such as that used to determine preferred therapy in certain types of breast cancer, are being used more frequently, and screening for drug efficacy by genetic typing is just around the corner. Because patent law allows the patenting of genetic markers, such testing is subject to fees set by the patent holder. While this is not yet a major cost driver, there is a great deal of research in this area and the impact will eventually be considerable.
Focusing on pharmaceutical costs remains a mainstay, leading to an increase in the use of generics, aided by the number of effective drugs losing patent protection. Movement away from the older average wholesale price (AWP) model and toward a new average sales price (ASP) model, first used by Medicare, more closely aligns pricing with acquisition costs. Combining this with aggressive benefit tiering, payers have seen the rate of inflation for regular drugs come down slowly until it is relatively in line with inflation in most other categories of health care spending. Not so with specialty pharmacy.
Treatment ranges from expensive to enormously expensive; in some cases, treatment can exceed a quarter million dollars annually per treated patient. While currently a relatively modest percentage of overall health care spending, specialty pharmacy is rapidly becoming a major factor in cost inflation.
In the past, coverage of injectables was included under the major medical policy. Payers are increasingly moving the specialty benefit to the drug benefit portion of the policy and applying the types of tiering and cost sharing found there.
Care management, P4P
Most health care costs are highly concentrated in a very small percentage of people. In response, care management continues to focus less on routine acute episodes and more on chronic and/or expensive conditions that are modifiable, and where investment yields the greatest improvements in quality, outcomes, and cost management. The most expensive cases, and the ones most likely to benefit from disease management, are those where patients have more than one chronic condition.
Tracking technology has improved the efficacy of leading care management programs. Predictive modeling software also is improving, although its information sources — claims, pharmacy, and occasionally laboratory data — have not changed in years. A few leading care management approaches are adding information from electronic health risk appraisals, however. As new sources of data become available, including the electronic medical record and the HIPAA- compliant electronic claim attachment, the capabilities of these systems are expected to leap forward.
Pay for performance, in which some portion of financial incentives is aligned with the practice of evidence-based clinical care, continues to grow. P4P programs began in HMOs, but regional and national companies are now using them in PPOs. Studies are appearing that either support or play down the utility of P4P. In fact, both proponents and detractors of P4P often cite the same studies to make their arguments. The effect of P4P remains ambiguous. Nevertheless, most of the leading payers, as well as many large employers and CMS, are committed to P4P and programs continue to evolve.
Perspective
The importance of a new challenge or opportunity is not always immediately clear. Ten years ago for example, the emergence of large, integrated-provider networks assuming global risk for medical expenses, especially in Medicare, was viewed as a leading issue. Now, with a few exceptions, most have disappeared, having incurred stunning financial losses. Other examples — point-of-service plans and even capitation, for instance — did indeed assume a significant place in the landscape, but their importance or complexity has diminished over time.
One constant: Costs continually increase. It is naïve and simplistic, as well as simply wrong, to try to blame one particular sector — whether physicians, hospitals, payers, drug companies, the government, or even our own unhealthy behaviors — for spiraling health care costs. The fact is that most of us remain able to afford these cost increases, and none of us are willing to forgo the best possible care, at least if we have insurance coverage.
But for how long will that be the case? With rising numbers of uninsured and with small employers bailing out of health insurance, combined with an increasingly aggressive political climate, could significant changes to the health insurance industry be in store? Never say never, ever.
---
Our most popular topics on Managedcaremag.com
---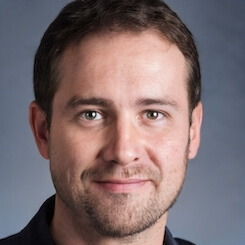 Paul Lendner ist ein praktizierender Experte im Bereich Gesundheit, Medizin und Fitness. Er schreibt bereits seit über 5 Jahren für das Managed Care Mag. Mit seinen Artikeln, die einen einzigartigen Expertenstatus nachweisen, liefert er unseren Lesern nicht nur Mehrwert, sondern auch Hilfestellung bei ihren Problemen.