A recently announced initiative is supposed to speed approval of generic drugs, but does it address some fundamental flaws in the approval process?
The Food and Drug Administration has a backlog of more than 1,300 abbreviated new drug applications (ANDAs) for generic drugs, with about 800 more ANDAs expected this year. That's double the backlog just two years ago. To address this growing problem, the agency recently announced the Generic Initiative for Value and Efficiency (GIVE) program.
"We expect the backlog of pending applications to increase," says Gary Buehler, director of the FDA's office of generic drugs in the Center for Drug Evaluation and Research. "The purpose of the GIVE initiative is to keep pace with the increasing number of generic drug applications."
Buehler says GIVE will "increase the number and variety of generic drug products available." Faster approval times for generic copies of medications approaching patent expiration could also boost competition significantly and drive prices down faster.
Market demand
Market demand for generics is certainly increasing, and patent expirations have surged in the last two years. According to IMS Health, prescription drugs with combined sales of $10 billion lost patent protection in 2007, on top of drugs with sales of $19 billion losing patent protection in 2006.
These market opportunities are an incentive to the growing number of manufacturers of generics. At the same time, health care cost-containment efforts by private and public insurers are increasing demand: About 2 out of 3 drugs sold is a generic. In 2006, the average retail price of a generic drug was $32.23, compared to $111.02 for a branded medication, according to the National Association of Chain Drug Stores.
Office of Generic Drugs
The FDA's Office of Generic Drugs approved 682 products in fiscal year 2007, a 30 percent increase over the previous year. But the agency's average approval time for generic drugs is about 17 months, according to the FDA. This is far longer than the six months required by federal law.
The FDA now has 215 full-time staff members dedicated to the review of ANDA filings for generic drugs. Under GIVE, the agency will employ more people to undertake reviews, although the number of new staffers has not been publicized.
The program is also designed to raise efficiency by enhancing software for handling submissions and internal documents relating to reviews.
It will also improve coordination and resource sharing with other FDA departments, say officials. And GIVE will provide training on correct application processes to manufacturers to reduce time spent on resolving problem applications.
An ANDA is required to prove that the generic has pharmaceutical equivalence, i.e., the generic product contains the same active ingredients as what the FDA calls reference listed drugs or RLDs. It must be identical in strength, dosage form, and route of administration, and meet applicable standards of strength, quality, purity, and identity.
Significant adjustments
GIVE changes none of that, but it makes two significant adjustments in the ANDA process: First, it institutes a new review process for the chemistry, manufacturing, and data in the ANDA, known as a question-based review or QBR.
The idea behind QBR is to provide preemptive information to drug manufacturers in question form that facilitates a subsequent review of products and processes.
The reviews assess formulation and manufacturing variables, set regulatory specifications, and determine the safety and quality risk associated with manufacture and design. "That way we maximize efficacy, improve safety profiles, and enhance the chemistry, manufacturing, and controls process," says Buehler.
Although the Generic Pharmaceutical Association (GPhA) has no problem with this review process change, Kathleen Jaeger, president and CEO is concerned that GIVE is to some degree placing the cart before the horse. It fails to address the "serious legislative and regulatory issues that must be addressed to yield a true increase in the number of affordable generics brought to market," she says.
"The FDA has tinkered with programs and initiatives designed to increase efficiency, but there are other important issues that could result in a true increase in the number of affordable generics brought to market," says Jaeger.
They include the citizen petition process, the quality of scientific consults, communication within the FDA and with manufacturers, and the structure and accountability of the entire office of generic drugs, she says.
Re-ordering priorities
A second significant change reflected in GIVE is a re-ordering of ANDA review priorities. GIVE places a new priority for "first generic" products for which there are no extant blocking patents or exclusivity protections on RLDs. Those ANDAs will be identified as such at the time of submission.
The aim is for the FDA to speed up the path to commercialization for products that can enter the market right away, say FDA officials.
Under FDA rules, tentative approvals are awarded to generic products that have been deemed to meet the safety and efficacy standards necessary for marketing. The agents cannot be awarded full approval for sale because they would at that time be in violation of a patent on an existing RLD.
If the FDA is notified by the patent holder that it is suing the generics manufacturer, the FDA imposes a 30-month stay of approval. If the 30-month stay expires and no settlement has been made, the FDA can issue a full approval of the application.
But if the generics manufacturer should eventually lose the suit, it may be held responsible for damages against the RLD holder, says Buehler.
Generics manufacturers worry that this change will inhibit at-risk launches.
And GIVE may provide a further incentive for RLD manufacturers to adopt methods of extending the life cycles of their older drugs, such as novel drug delivery systems and/or new disease indications.
User fee program
The GIVE program, which combines elements of several existing programs, does not address the fundamental problem of OGD underfunding, say GPhA officials. OGD now receives about $30 million a year, a fraction of the more than $400 million allocated to the Office of New Drugs. About half of that comes from user fees paid by the makers of brand-name medications when they submit applications to market new drugs.
The GPhA recognizes that the Agency needs more staff and resources to meet its workload. To provide increased resources and enhance the generics approval process, GPhA and OGD have entered into discussions about creating a user fee program or makers of generic drugs, similar to the one now in place for branded drug manufacturers. Any such program for the makers of generics would have to be approved by Congress.
If a generics user fee program is to guarantee that generic drugs are reviewed and approved more quickly, it should "include robust performance measures, a high degree of certainty in the review and approval process, recruitment and retention of reviewers, and it should close barriers to public access to generics. If the FDA and Congress do not address these long-existing fundamental issues, we will be doing little to help consumers get the affordable medicines they needs," says Jaeger.
---
Our most popular topics on Managedcaremag.com
---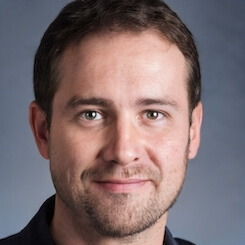 Paul Lendner ist ein praktizierender Experte im Bereich Gesundheit, Medizin und Fitness. Er schreibt bereits seit über 5 Jahren für das Managed Care Mag. Mit seinen Artikeln, die einen einzigartigen Expertenstatus nachweisen, liefert er unseren Lesern nicht nur Mehrwert, sondern auch Hilfestellung bei ihren Problemen.