Compared to the existing state of affairs, there's a lot to like in mandatory coverage, but the Massachusetts experiment is a lesson to not expect miracles
Inside the Democratic party, it's axiomatic that health care insurance reform is crucial to unlocking the door at 1600 Pennsylvania Ave. In poll after poll, a majority of voters gives the party a decided edge over Republicans in dealing with the country's 47 million uninsured. But while universal coverage is every candidate's goal, each of the keys being offered by the leading contenders is being cut to a different size.
The biggest difference is focusing the debate on one central issue: Should individuals and some companies be required to buy insurance, with subsidies and tax cuts offered to make premiums more affordable?
Hillary Clinton has been forced to defend her stance on mandatory coverage, and she has launched a series of counterattacks on her closest competitor in the primaries — Barack Obama — who is concentrating on a plan that is designed to expand federal health programs, make insurance for children and employees at all but small companies compulsory, make coverage for adults more affordable, but not mandatory, and help cover the cost of catastrophic cases.
Outside of a single payer system, achieving full coverage isn't really possible, according to many analysts. Even Clinton's mandatory plan will leave some without health insurance. But the Democrats' competing plans for universal coverage have the potential to broaden the base of insurers' covered lives — while fixing a harsh spotlight on future premium hikes.
"The only way to cover nearly everyone is to have an individual mandate that is strongly enforced," says Marylou Buyse, MD, a practicing physician and CEO of the Massachusetts Association of Health Plans, a state where insurers are at the epicenter of the universal coverage debate. The commonwealth is well into an experiment that offers a few lessons on how a mandatory program could affect health plans if a federal program ever takes effect.
Uncharted waters
In early December, officials in Massachusetts trumpeted a key milestone, noting that about 300,000 of the estimated 550,000 or so of the state's uninsured had been provided coverage under a public health program or bought insurance rather than run the risk of being penalized. But inside the state, even supporters of the initiative are wary of suggesting the same approach for the country.
No matter how confident candidates may sound, even the reform advocates know they're in largely uncharted waters.
"It's great to hear John Edwards and Clinton talk about a national mandate, but we haven't proven that it can work in Massachusetts," says John McDonough, executive director of Health Care for All, a consumer advocacy group. "I think that the people supporting it and opposing it don't know what they're talking about because we don't know what we're talking about."
As for insurers, he adds, not all plans are likely to benefit equally in the state.
"Blue Cross Blue Shield of Massachusetts supported the measure and Harvard Pilgrim Health Care opposed it" largely because of Blue Cross's sizable position in the individual insurance market and Harvard Pilgrim's smaller share, says McDonough.
To keep coverage affordable, rates in the low-cost plans created to help cover the uninsured have to be kept down. And in Massachusetts, there is an intense focus on premiums as another year rolls around for a health care industry that has seen expenses in the region rise 8 percent to 12 percent each year for more than a decade.
There's a catch
Jon Kingsdale, executive director of the Commonwealth Health Insurance Connector Authority, which is charged with expanding coverage, told the New York Times that he thinks Massachusetts can get its uninsured rate down to the single digits. But there is a catch on costs.
If health care costs continue to go up steadily and steeply— premiums in Massachusetts have risen at about 10 percent a year — all bets are off.
"If we continue with double-digit inflation," said Kingsdale, "I don't think health care reform is sustainable."
The connector had some suggestions for ways that plans could rein in premium increases. At the top of the list: Steering patients to low cost, high quality providers, offering disease management programs to help control costs for the most expensive patients, and urging generic drugs whenever it's appropriate.
But health plans say there's no reason to believe that MCOs can suddenly expect any one or all of those strategies to suddenly deliver dramatic, overnight savings.
Disease management and generic drug preference have been in play for years, says Buyse, while ranking high-efficiency physicians has been fraught with difficulty. In Massachusetts, where there is a widespread shortage of primary care doctors, trying to steer patients is no easy task, Buyse adds.
Caught in the headlights of the oncoming reform initiative, Tufts Health Plan and Harvard Pilgrim have called for public hearings so that people can gain a clear understanding of the formula used to calculate premiums in the state. But if you want to control premiums under a mandate, says Buyse and others in managed care, providers have to be willing to sacrifice any significant gains they may have in mind.
"You can't be a hospital and ask for a double-digit increase when plans are being held to 5 percent," says Buyse.
There's been a considerable amount of math done calculating the impact of universal coverage plans, and none of it adds up to 100 percent coverage.
The Urban Institute analyzed the Massachusetts reform effort and concluded that if it expanded Medicaid to include more people and provided subsidies to families up to 400 percent of the poverty line, the state could get about half of the uninsured into a plan. It takes a mandate with both easy enrollment provisions and effective enforcement mechanisms, according to the institute, to approach universal coverage. And even in Massachusetts, more than 1 in 10 of the uninsured are exempt from the requirement because they still can't afford coverage.
Once you factor in illegal immigrants and hard-core resisters who won't buy health insurance regardless of subsidies, no state can expect to reach full coverage.
You never get 100%
"Let's be realistic," says John Holahan, a health care analyst at the Urban Institute. "You never get 100 percent of anything."
But there are some definite pluses for the managed care industry, he adds, particularly if you consider that many of the people signing up for insurance will include the lower risk, younger population that has been taking its chances going uninsured.
"Covering the uninsured," says Holahan, "you're going to have more covered lives. A mandate brings in younger, healthier types, so you bring in good risks."
"We feel very strongly that working families need a helping hand," says Karen Ignagni, the CEO of America's Health Insurance Plans. Ignagni is quick to point out that the industry association isn't endorsing any of the candidate's plans, but "we agree with proposals for repairing the safety net. That's important."
Whoever is elected this fall, says Ignagni, AHIP will be ready to leap into the discussion with the new president. Unlike the debate over the Clinton plan 15 years ago, she says, the managed care industry now has a plan of its own.
"Our industry is very different than in '92," says Ignagni. "In '92 we were reacting, now we're proposing."
MANAGED CARE 
February
2008
. ©MediMedia USA
---
Our most popular topics on Managedcaremag.com
---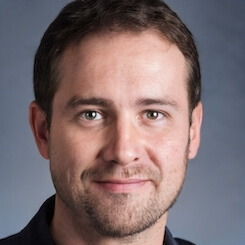 Paul Lendner ist ein praktizierender Experte im Bereich Gesundheit, Medizin und Fitness. Er schreibt bereits seit über 5 Jahren für das Managed Care Mag. Mit seinen Artikeln, die einen einzigartigen Expertenstatus nachweisen, liefert er unseren Lesern nicht nur Mehrwert, sondern auch Hilfestellung bei ihren Problemen.