A few major corporations, sometimes with the assistance of a traditional health plan, have made significant efforts to improve employee lifestyles.
Every week, members of a missionary group of registered nurses and health educators fan out to 165 Hannaford Supermarkets, scattered across the country. And for a short, focused break, on company time, moving mountains of merchandise takes a back seat for Hannaford workers to all the aches and pains that go with living and working.
"It allows employees to think about themselves and their health needs," says Ellie Udeh, Hannaford's designated wellness chief. "'Can you look at this funny spot in my arm? My child is running a fever, where can I turn? I was just diagnosed with diabetes; what questions should I ask on my next appointment?' Taking their blood pressure can lead to a talk about making a lifestyle change. Or nurses can weave in advice on their health risks if they're overweight or a smoker."
For taking part, Hannaford's workers get a $20 discount off their health insurance premiums for each weekly session, a hefty $1,040 over the course of a year.
"That's a chunky enough carrot that it gets them to commit when they do annual re-enrollment," Udeh observes.
Aetna, which coordinates the nursing sessions as well as the annual health assessment that goes with the program, doesn't stop there. The newly diagnosed diabetic on the payroll can be enrolled in a disease management program where new requirements could call for annual foot inspections and other best practices for the chronically ill. Smokers are steered into programs that can help them quit. And for 91 percent of the company's workers, it's been a bargain they can't ignore.
The corporate veterans that have joined Hannaford in setting up their own wellness programs in recent years share some common assumptions. Getting a workforce engaged in a wellness program takes time and patience, they say, particularly if employees are wary of what management has in mind for them. Their advice: Make sure your wellness program looks like a benefit, avoiding even a hint that there could be more stick than carrot involved. Start off by aiming at big targets like weight and smoking. Top managers should set the pace with their own personal involvement rather than look at their watch every time a nurse stops by.
Journey beyond that common starting point, though, and you'll find many of these programs branching out into different directions as they probe for new ways to improve the health — and reduce the health care costs — of their workers. Some are adding children to the mix, hoping to get future workforces into shape or to keep their current workers' minds on the job, rather than on a sick child at home. Others stay focused on particular diseases. Incentives range from the considerable to the incidental — from cash to product discounts to key chains. And while some companies are well pleased with their results, so far there is little actual proof of a payback.
Their experiences, though, are helping to define success in a field that is drawing a widening band of health plans and other health care players that see a big role for themselves, even as a leading accreditation agency takes aim at setting wellness industry standards. To compete, insurers are going to have to understand that a whole new set of rules applies.
Lower medical costs
Hannaford has frequently been touted as running one of the best wellness programs in the country, one of a handful of platinum-award winners recognized by the National Business Group on Health recently. Like other notable companies on the short list, Hannaford has a huge workforce — 12,000 people — and much to gain from improving the health of its employees.
There are no exact figures on what the wellness program pays back for the more than $11 million in insurance discounts that it hands out in a year, says Udeh, but there is one very healthy trend line to boast about.
"Over the last two years, there's been a negative spending trend in medical, which is pretty unheard of," says the wellness director. "We're pretty sure a lot of the wellness initiatives are contributing."
Designating Aetna to coordinate the lion's share of the wellness programs — two other health plans shoulder the activity in some of Hannaford's northeastern stores — offers some advantages.
"In going to Aetna, we got an integration of all the employees' health information," Udeh adds. Aetna gets the health information harvested during the weekly outreach sessions along with all the data on weight and blood pressure from the annual health assessments that are part of the program. Lab diagnostic tests have been added along with the pharmacy data from their claims.
"It's an integrated data platform," says Udeh. "And employees can go in and see it for themselves. Twenty-five percent of our employees have filled out a personal health record. I can go in and see, for example, when my last mammogram was done, or what scripts were filled."
Each worker is given a health assessment score, and when the number rises into the danger zone — as it has for 12 percent of the company's workers — they get a special call to make sure they understand what is wrong and how they can help deal with it.
Frank discussion
"It's a compassionate voice," says Udeh, "well trained, that makes them feel like a human being so they can talk confidentially on the phone and have a frank discussion.
To get Hannaford's wellness insurance discount, spouses covered by the company health plan have to sign up for the program. Age is no dividing line: If you are young, healthy, and have an acceptable body mass index, the company still wants you to attend those weekly health sessions so that a red flag can go up when you start to tipping the scale toward unhealthy — or better yet, help stop you from starting the transition at all.
"Normally, you don't provoke that part of the population to wake up and think of their health," says Udeh. "They're not missing work or spending a lot on health care. But it's now that you want them to set good habits and lifestyle patterns so they don't develop these problems."
Some companies are targeting an even younger crowd.
IBM wants its employees and their kids to think about health, and it is willing to hand over $300 to encourage them to do it. "It does get people's attention," says Joyce Young, MD, IBM's well-being director, of the cash it's been offering to workers over the past five years. "Also, it's easy to understand what the incentive is. It allows individuals to decide how they want to use the incentive. You may want to apply it to health care or golf lessons. It's customizable. And then, as the benefit plan changes, you don't have to restructure how the money applies to the premium."
IBM started out offering several different avenues to the $300 maximum available to wellness participants.
There's a $150 rebate available for workers who promise to engage in 30 minutes of physical activity three times a week for 12 weeks. More than half of its workforce has signed up for the preventive health care program: getting health care tips and identifying personal needs for mammograms, cholesterol tests, and other exams, and using a personal medical record through WebMD.
There's also a program — good for another $150 — for weight management and nutrition. It urges workers to keep food diaries to increase their consumption of fruits and vegetables.
"Weight management is more structured," adds Young. "The employee sets the goal and in return gets recommendations on calorie intake and activities, and there is a reassessment at the end."
A new program has joined the mix: A 12-week activity project for employees with children. Three months of regular activities have to be completed, including a self-assessment of nutrition in the household. During the 12 weeks, parents and children eat meals together, cook together, and exercise together, using an online program to map their progress.
As for the doubters, including some bloggers who rose up to scoff at a program aimed at a low-cost population, Young has this to say:
"Obese children cost a certain percentage more in the health spending in the time they're children. Another huge factor is that if the parents have sick kids, their productivity is impacted. The parents are going to lose time, and they're going to be concerned."
If you add up everything — the lost work days that are saved, reduced medical costs, and so on — IBM estimates that its wellness program has saved $100 million to $130 million every year over the past four years. But don't ask for proof that will satisfy an accountant.
"That's calculated," Young readily acknowledges, "not measured."
IBM also likes to quote a figure from the Wellness Councils of America: You can save $3 for every $1 spent on wellness.
Get the bosses on board
Union Pacific is another company that uses cash to attract participants. Managers can get $300 for their health savings accounts by joining the wellness program. Rank-and-file workers are in the union, which negotiates its health benefits industrywide. For them, there are prizes: Key chains, pens, and gift certificates.
For those that get involved, there are also opportunities to work out in a string of gyms, and there are online interventions involving self-help guides and interactive videos. A health coach from Healthways can talk to them on the phone.
Again, you won't find definitive proof, but there is a trend.
Back in 1990, Union Pacific concluded that 29 percent of its claims were related to avoidable lifestyle characteristics such as smoking or obesity. Recent modified versions of the same survey indicate that the line is now holding at 19 percent to 20 percent — not bad in an aging population that covers the continent.
"We're 50,000 employees in 23 states," says Jackie Austad, Union Pacific's wellness director, "some in large commercial operations like Houston and Los Angeles and others in places like Green River, Wyoming. We're creating an environment to say we're here to support you."
And when it comes time for a health screening, managers are expected to take part to help show that they're committed.
It's never easy, though, when a company aims to interest a high percentage of workers with its good intentions. Entering its eighth year pushing wellness, Hannaford still has an annual tug of war with a host of procrastinators who drag their feet in getting their annual health assessment in.
"The deadline for the annual assessment was the last day in December," Udeh says with a sigh, "and we still have 2,000 out of 12,000 employees that haven't done it. That could be a lot of revenue for us. We could instantly pour that into the health plan. But we're not out to penalize anyone. So now we're writing letters, telling them we've extended the deadline."
For Hannaford and other companies with high-profile wellness programs, bending over backwards is just another required daily exercise when you're out to persuade a large workforce to live well.
NCQA prepares to evaluate vendors of wellness programs
NCQA, the quality-assessment organization that health plans know only too well, has set out to become the primary arbiter of how well health plans, disease management companies, managed behavioral health organizations, and other vendors of wellness programs are actually performing.
NCQA plans to roll out a new evaluation program for wellness programs this year that it hopes will set standards for transparent performance measures that can be used to size up the players. To get started, the organization is devoting the next few months to researching the field and discussing its approach with some of the experts as it determines how to go about grading wellness vendors — most of whom don't have many rules to live by at the moment.
It all starts with defining some baselines for what constitutes success, says Ann Carson, NCQA's assistant vice president for product development.
And in a field where most of the available statistics are a blended mix of assumptions and broad indicators, that's no easy task.
"There is limited evidence about what is effective in wellness," says Carson.
"We want standardized performance measures as part of this program."
So NCQA has formed an advisory council to help fill in the blanks and offer up a consensus view of what works and what doesn't.
"These are experts from academia, from purchasers, representatives from consumer organizations, and also people who work in the field, health plans, and vendors to help us understand what is important for purchasers and consumers and the public sector in wellness, what is the state of the art," says Carson.
When it is done gathering evidence, NCQA wants to have a clear understanding of how evaluators can start to assess the wellness programs already in place in a company.
If there are company wellness policies in place, asks Carson, how do you find out how much real leadership support they have in the top ranks of the company? That's one of several keys to success.
"What percentage of members is the organization able to get to complete the health appraisal?" is another question that NCQA is posing. When you have appraisals in hand, are you effective at identifying people who are at risk? What kind of communication and education programs are there, and how do they measure results?
Adds Carson: "For core risk areas, we're hoping to identify comparable questions — for smoking, obesity, or depression, and other areas — so you can accurately determine what percentage of members are smokers and so on."
For health plans such as Cigna, Aetna, WellPoint, and a slew of Blues that Carson has seen entering the marketplace, some of the lessons to be learned from the corporate leaders in the wellness movement could call for a new approach to health.
"Some of the employers are thinking longer term than health plans," says Carson. "We spoke with one employer who talked about its role as the big employer in a small town.
"If it doesn't improve the health of employees, helping to change their behavior related to obesity and smoking and healthy eating and physical activity," those children will wind up as that company's unhealthy employee base in 20 years.
For now, though, NCQA's evaluation process — like much of the wellness business — is still a work in progress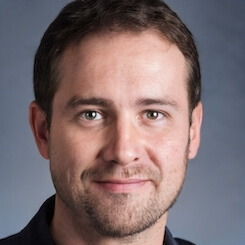 Paul Lendner ist ein praktizierender Experte im Bereich Gesundheit, Medizin und Fitness. Er schreibt bereits seit über 5 Jahren für das Managed Care Mag. Mit seinen Artikeln, die einen einzigartigen Expertenstatus nachweisen, liefert er unseren Lesern nicht nur Mehrwert, sondern auch Hilfestellung bei ihren Problemen.