Advocates say it will transform health care; detractors warn against overestimating its potential
Neil Versel
Google is getting into health care with a personal health record being introduced in cooperation with the Cleveland Clinic, and may have other products in mind. Microsoft, already a strong player in the sector, got a jump on Google a year ago by purchasing an obscure health-specific search engine called Medstory (www.medstory.com).
Other organizations have Web sites that they fancy as health care's answer to YouTube, Trip Advisor, and Shopping.com — or beyond. After all, there is one called Revolution Health, the company started by AOL cofounder Steve Case.
"In some ways, it's 1999 all over again," says Ted Smith, PhD, who is president of MedTrackAlert (www.medtrackalert.com), a Louisville, Ky., company that offers a Web-based news aggregator and health care management tool for consumers. Those were the days of the dot-com bubble, when anyone with an idea for a Web site and some venture capital could be a millionaire, at least on paper. Or at least aspire to be one.
To wit: A social network called MyOpenCare (www.myopencare.com) is offering 0.5 percent of company shares in a contest for the best electronic health care "book" posted on the site. Five runners-up each will receive 0.1 percent of the company.
Gold rush
If it sounds like the heady days of the late 1990s, when companies with little or no actual income threw around piles of stock options to starry-eyed young techies, that is because it might just be a repeat of a gold rush that produced mostly fool's gold. Many, though, think it's the real deal.
This time around, the phenomenon is known as Web 2.0, a catch-all term for interactive and social media. The obvious examples are YouTube, MySpace, and the countless blogs on every conceivable topic. A subset of this that is related to health care has been dubbed health 2.0, and it is attracting considerable attention, albeit with a healthy dose of skepticism that might have been absent 10 years ago.
"There's no shortage of widgets and gimmicks out there," says Smith. "At the end of the day, kick them and they fall over."
Dmitriy Kruglyak, who runs a health care blogging network called Trusted.MD, (http://trusted. md) wrote a pointed letter to Modern Healthcare in December, urging people to view health 2.0 with a wary eye for fear of a repeat of the late 1990s. "Beware of the movement driven by inflated hopes and dreams instead of hard metrics and supporting evidence," he cautioned.
Four-step continuum
So what exactly is this notion of health 2.0? Matthew Holt, San Francisco-based health IT consultant and primary author of the Health Care Blog (www.thehealthcareblog.com), identifies a four-step continuum of health 2.0: user-generated content; users connecting to health care providers; formation of partnerships to reform delivery; and data leading to new knowledge.
There is no set definition of Web 1.0, but it is generally seen as being a one-way form of communication. Think lectures rather than conversation, traditional advertising vs. word-of-mouth. Web 2.0 — and, by extension, health 2.0 — is just the opposite.
In the first stage of Holt's continuum, companies and people use Web 2.0 technologies — interactive and social media, such as blogging, networking, and video — that are not connected to anything. "That's pretty much where we are now," says Holt.
Some people like to lump search engines into this broad category. "If you include search, it's pretty much everybody who goes online for health care," Holt says. Some specialized search engines might qualify as health 2.0, even Google, which has a blog search.
The second stage is "using lightweight tools for consumers and providers to connect with each other," according to Holt. A nascent site, PatientDeals (http://patientdeals.org), falls into this category. Carrying the tagline "Will you be paying with cash today?" PatientDeals seeks to match uninsured patients with providers willing to offer discounts.
Third is the use of such tools to create "huge, consumer-centered change in health care," says Holt. "If you are doing that, then you are really getting the health care system involved."
Ultimately, data collected by health 2.0 Web sites will help advance drug discovery and technology improvements.
Yet, some are making real progress in bringing people together for the purpose of better health care. Sermo (www.sermo.com), an online networking and idea-exchange site expressly for physicians, claims nearly 50,000 members since its inception in September 2006.
Some sites should also be able to return information to the consumer, according to Indu Subaiya, who is "entrepreneur in residence" at Physic Ventures and who joined with Holt to stage the first conference on health 2.0 technologies last September (another was planned for early this month in San Diego).
Subaiya says that sites are maturing in the sense that data collected by them are starting to flow into standardized, usable database formats. "Also, companies are taking things that were formerly opaque and making them [understandable] by consumers," the San Francisco physician adds. She says that some in the pharmacy benefit management industry have begun to disrupt old ways of doing business by making their operations somewhat more transparent to large employers.
Still, it takes a lot for the typical corporate culture to get comfortable with the idea of opening up a Web page for the public to post to, which may explain why so many health 2.0 companies are start-ups. Companies can find bad news distasteful, says Smith.
Disease management programs are "most ready to talk about this," Smith says, though interactive media often do not make sense from an actuarial perspective because disease management is so targeted and is a high-risk, high-expense proposition.
New language
"Learning to engage in open media is like learning a new language," says Kruglyak, who is involved in one of the few large-scale interactive sites from a major managed care organization.
"On one hand, it's a leap of faith," Kruglyak says. "On the other, if you do this ahead of your competitors, you win by default." Kruglyak moderates a prevention forum on ChangeNow4Health (www.changenow4health.com), a groundbreaking project from Humana. Intended as a public forum for generating and exchanging ideas, ChangeNow4Health seeks to spur immediate action in health care reform.
"Our health care system is badly broken, but there are . . . pockets of progress around the country," Humana President and CEO Michael McCallister said at the November launch of the site. "People are acting on ideas right now but [others] don't always know about it."
Making connections
As Chris Curran, director of corporate communication at Humana, puts it, "How do we connect person A to person B in order to accomplish C?"
ChangeNow4Health has areas of interest for consumers, employers, providers, and health plans. It features three online forums, each moderated by a health care blogger. In addition to the prevention section under the purview of Kruglyak, Fard Johnmar, founder of the health care marketing company Envision Solutions, is moderating the "Helping Consumers Make Smarter Health Care Decisions" forum, while Clive Riddle, president of MCOL (originally Managed Care Online) leads discussion of "Simplifying the Business of Health Care."
"This is a massive brainstorming session," Johnmar said at the November launch in New York City. "There are no rules. There are no hierarchies here. That's what the social media concept is all about."
That can be scary from the perspective of a corporate boardroom, but Humana leadership seems to be embracing the idea. "We're looking for ideas outside the walls of this Humana building," says Tom Noland, senior vice president for corporate communication.
"Traffic to the site is phenomenal," Curran reports. Within a month of the launch, the site was getting 1,600 to 2,000 unique visitors a week, without any advertising or promotion in mainstream (non-health care) media.
There has not been much marketing to date, though Curran says that Humana will start advertising online and in traditional media during the first quarter of 2008. "We've got a whole lot of outreach planned," he says. Potential targets include health bloggers as well as the popular social networking sites Facebook and MySpace.
Humana will collect the best ideas from the site and publish an e-book in the second half of next year, with perhaps 50 ideas to provide to consumers, employers, and legislators, Curran says. Given the size of the U.S. health care sector, even a small improvement could save massive piles of cash. "If we could save 1 percent, that's $2.2 billion," he says.
Early returns are interesting, though Kruglyak cautions that the site by itself is not intended to deliver care or insurance services, but to be a catalyst for change.
"ChangeNow4Health submissions range from incremental innovations to big bold new ideas," he says, "the early progress is encouraging and the potential for creating an impact is very real." Humana views the experiment as positive to date, but, as we might expect with any innovation, "There are going to be some unanticipated side effects," Subaiya says. Certainly, it is possible to lose control of the message.
Take, for example, a small California company called CareSeek. In September 2007, CareSeek launched a site for professionals called NursesRateDoctors.com. Two months later, the name changed to NursesRecommendDoctors.com after a rash of negative publicity.
"It got a lot of attention because it was controversial," explains Careseek CEO Gale Wilson-Steele. A day after the launch on Sept. 18, San Francisco ER nurse Kim McAllister ripped the concept on Emergiblog (www.emergiblog.com), her own site.
"This bothers me. I do not believe a doctor has a right to judge my competence and experience as a registered nurse; why should I be able to rate, anonymously, a physician?" McAllister wrote. "This is just a bad idea no matter how you look at it. In the final analysis, doctors are accountable to their patients, not nursing, just as nursing is not accountable to medicine, but to the patient."
Wilson-Steele does in fact report receiving more negative reviews of doctors from patients than from nurses, but the perception has lingered. "What people say and what people do are miles apart," says Wilson-Steele. About 20 percent to 30 percent of the time, nurses are rating their personal doctors, not those they work with. "But they still have the perspective of a nurse," says Wilson-Steele.
Despite some negative posts on the site, a company survey of hospital-based nurses found that 80 percent of nurses said they would rate doctors positively and that each would, on average, recommend 17 physicians.
"The discussion within the health care team is different from the public-facing discussion," Wilson-Steele says. "There is a true professional loyalty."
This rating concept was thrust further into the public eye in January, when WellPoint joined with Zagat Survey to start an online survey site for members in three states to rate individual doctors. A subsidiary of Blue Cross & Blue Shield of Minnesota recently put up www.thehealthcarescoop.com, a site where patients post health care stories, including comments about their doctors.
Danger zone?
Neither the Zagat nor the Minnesota project, however, crosses into the realm of professionals rating one another, as the renamed NursesRecommendDoctors.com does. "We're really trying to engage nurses for the benefit of health care," Wilson-Steele says. "It will enable them to be ambassadors for physicians."
She believes the openness will help spread the word about doctors who deliver quality care, and McAllister, the ER nurse, has given the thumbs-up to the reworked site.
Whether NursesRecommendDoctors.com will exist a year from now is another story altogether, because few, if any, health 2.0 operations have figured out how to be profitable in this arena, and investors are being patient.
"It's a bit of a skeptical time in the venture capital community now," Subaiya reports. She expects some new business models by mid-2009.
A casual poll of health 2.0 conference attendees suggested that big players in health care still will be among the big players in 10 years, but that they will use this type of technology. "It's not going to be like Amazon replacing book stores," Holt says. "I expect to see a rash of acquisitions."
Still, some independents might stand a chance. "It wouldn't surprise me if there were some successful sites," Holt adds.
In Smith's mind, though, one thing is certain. "Consumers aren't going to pay for this stuff."
Neil Versel specializes in the role of information technology and the Internet in health care.-
Editor's Note: You may have noticed that we capitalize Web 2.0 but not health 2.0. This is because Web is a shortening of World Wide Web, a proper noun, whereas health 2.0 is just a concept, a common noun.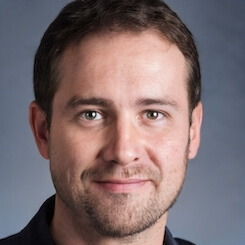 Paul Lendner ist ein praktizierender Experte im Bereich Gesundheit, Medizin und Fitness. Er schreibt bereits seit über 5 Jahren für das Managed Care Mag. Mit seinen Artikeln, die einen einzigartigen Expertenstatus nachweisen, liefert er unseren Lesern nicht nur Mehrwert, sondern auch Hilfestellung bei ihren Problemen.