Artiss, a fibrin product, is a breakthrough, allowing burn patients to avoid anesthesia, staples, and a subsequent operation to remove the staples
Most people dread a severe burn. Each year there are about 2.4 million burn injuries in the United States; half a million people require medical attention, and approximately 4,500 die.
Skin grafts are one of the key therapies. They provide needed covering to the denuded tissue and help to prevent the loss of fluids and critical serum proteins and electrolytes. There are many types of skin grafts, including animal skin, donated human skin culture grafts, skin transplants from unburned areas, and cultured autologous grafts.
Gluing skin grafts in place
Surgeons clear away the damaged tissue and basically cover the prepared area with the graft material. Grafts are typically attached using either filamentous or metal sutures, but both have drawbacks. Metal sutures must be removed — a painful process that often requires anesthesia. Filamentous sutures "dissolve" but can cause troublesome reactions.
For years surgeons have yearned for a method to "glue" the skin graft in place, but available nonbiologic chemical glues such as cyanoacrylate and polyethylene glycol polymer that have been used successfully in other surgical arenas have failed to provide a solution for burn surgeons. If one were to attempt to list the desirable attributes of a tissue glue, he would list that it would be: easy to use, rapid acting, non-toxic in nature, lacking in immunologic, infectious or oncologic effects, able to be sprayed on large surface areas, and of course, biodegradable.
It would also have to be at least as good as, and preferably better than, suturing methods that have stood the test of time. Of course a major attribute would include the ability for the skin graft to "take" and to have the strength to actually hold the skin to the damaged subcutaneous tissue.
Physicians have long known that our bodies create a "glue" of sorts. One only has to observe a laceration to see that, shortly thereafter, substances in the blood create a sticky, rapidly setting adhesive seal. The basis for this natural adhesive is fibrin, a protein which, when activated by thrombin, rapidly binds to human tissue creating a natural adhesive. In fact fibrin was first described as a sealant in 1909 in Europe. The FDA approved Tisseel, the first fibrin product in the United States, in 1998. Since then, Crosseal and Costasis have been approved. These products are used for a variety of surgical procedures, such as hemostasis and sealing colonic anastomosis, but all have had some drawbacks for the unique needs of burn graft adhesion.
A new product, Artiss (fibrin sealant, human) manufactured by Baxter Healthcare, was approved by the FDA on March 19, and is expected to be launched this summer. Artiss is specifically indicated to adhere autologous skin grafts to surgically prepared wound beds resulting from burns in adults and children. It is not indicated for hemostasis.
Artiss is available in two forms — a prefilled frozen syringe and a freeze-dried kit. The kit contains human sealer protein concentrate, synthetic fibrinolysis inhibitor solution, human thrombin and calcium chloride solution.
In the kit version, the first two ingredients and the last two ingredients are reconstituted and combined just prior to use and then sprayed onto the wound. The surgeon has about one minute to apply and adjust the autologous skin graft. The graft must then be held in place by gentle pressure for at least three minutes to ensure that Artiss sets properly and adheres to the surrounding tissue. The solidified fibrin sealant reaches its final strength about two hours after application.
In the prefilled dual-chambered syringe version, the components mix themselves after thawing. These preparations differ from previous versions of fibrin-based products in that the fibrinolysis inhibitor slows the cure rate, allowing more time for manipulating the graft.
Pivotal trial
The pivotal trial, published in the Journal of Burn Care and Research in March 2008, reported that this new product demonstrated outcomes equal to those obtained using staples. The study consisted of 138 treated subjects, 94 male and 44 female. They ranged in age from 6 to 65 (median 29). All had burn wounds covering 40 percent or less of their total body surface area (TBSA), with a mean of 13.6.
Study patients were required to have deep partial-thickness or full-thickness burn wounds that required excision and skin grafting.
Each patient acted as his own case and control by using the Artiss method and staples on separate but comparable wounds measuring between 1 percent and 4 percent of the TBSA or a single wound measuring between 2 percent and 8 percent of TBSA, split into two equal portions.
Both sites received seemingly identical autologous split-thickness sheet skin grafts with a specific thickness. The primary analysis was performed on the intent-to-treat population using a noninferiority endpoint for the statistical analysis. The safety profile and primary and secondary efficacy outcomes were similar for both the Artiss process and staples, with the exception of increased rate of graft complications in stapled areas, mainly as the result of retained staples. Patient significantly favored the Artiss process over staples.
Artiss can be considered a new tool for the treatment of burns, one that appears to offer some distinct advantages in patient preference as well as ease of use. Since this is a human product made from pooled human plasma, there is, despite all of the procedures used to prepare it, a slight possibility of viral infections. Baxter uses screened plasma donors, multiple tests for the presence of certain infections, and a process to inactivate and remove certain viruses. Contraindications include intravascular administrations as well as known hypersensitivity to aprotinin.
Future developments are expected to include devices that can rapidly isolate and concentrate a person's own fibrin and thrombin. This approach, using a process and device named Cryoseal that is manufactured by Thermogenesis, is in phase 3 trials. An approach using genetic engineering is also in our future.
These and other approaches to creating tissue adhesives and sealants will continue to revolutionize surgery and allow for other technological advances in surgical technique.
Managed care implications
Obviously most health plans do not get involved in managing the type of products used in reparative surgery such as repair of burn injuries. Potentially, this product will allow patients to avoid anesthesia and at least some of the costs of surgery: The staples and removal will be eliminated, thus creating significant cost offsets.
Those of you involved in hospital formulary management will most likely be asked to include this in your hospital pharmacies because of patient and physician demand and the unique properties of a truly unique breakthrough.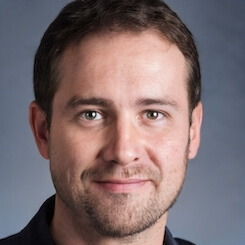 Paul Lendner ist ein praktizierender Experte im Bereich Gesundheit, Medizin und Fitness. Er schreibt bereits seit über 5 Jahren für das Managed Care Mag. Mit seinen Artikeln, die einen einzigartigen Expertenstatus nachweisen, liefert er unseren Lesern nicht nur Mehrwert, sondern auch Hilfestellung bei ihren Problemen.