Use of aggressive techniques to encourage patient adherence saves and improves lives and controls costs
Former surgeon general C. Everett Koop, MD, famously said "Drugs don't work in patients who don't take them." This is exceptionally true, with potentially terrible consequences, of specialty medications.
"Medication adherence is particularly important for people who have [the severe] conditions that require the use of specialty medications," says Thom Stambaugh, RPh, vice president and chief pharmacist for Cigna HealthCare. "We work with the member and physicians to make sure medications are taken as prescribed."
These are often astronomically expensive medications. The average prescription cost for these medications runs more than $1,500 and some top $100,000 a year, according to Express Scripts, a large pharmacy benefit management company. Specialty-drug spending in this country could reach $99 billion by 2010, nearly double the $54 billion spent in 2006.
The cost of specialty drugs, including biotech drugs, is related to the advances in research, technology, and design that created them, and to the complexity of the treatment associated with their use. Many specialty drugs require patient-specific dosing and careful clinical management. Many are administered by injection or infusion. Some patients inject themselves; others receive their drugs at a physician's office or outpatient clinic or through a home care service. Several newer specialty drugs, particularly those for oncology patients, are taken orally.
"Some of these products offer lifesaving and quality-improving benefits," says John Watkins, pharmacy manager for formulary development at Premera Blue Cross in Mountlake Terrace, Wash. "The principal challenge facing public and private payers relates to affordability of these products."
At Kaiser Permanente in California, biotech products have greatly increased drug costs, particularly in oncology, rheumatology, neurology, endocrinology, and dermatology, says C. Douglas Monroe, RPh, a drug information pharmacist with Kaiser Permanente Drug Information Services. "Some conditions that were formerly untreatable now have a single, very costly treatment available. For example, Kaiser Permanente in California spends more than $10 million annually for biotech- derived enzyme replacements to treat approximately fifty patients with various rare, inherited enzyme deficiencies that result in severe health problems and early mortality. For these patients, there are no lower-price alternatives."
Kaiser Permanente is an integrated health system, and therefore "medication adherence is viewed as a responsibility of all care providers, working in as coordinated a process as possible," says Monroe.
"Our providers have immediate access to pharmacy records, and for these critical and expensive drugs, adherence can be monitored through claims records. The same techniques of measuring adherence through refill rates and lab tests used for standard drugs are now starting to happen with specialty drugs, led by our ambulatory pharmacists."
Adherence to (or compliance with) a medication regimen is generally defined as the extent to which patients take medications as prescribed by their health care providers, wrote Lars Osterberg, MD, of the Veteran Affairs Palo Alto Health Care System in Calif., in a study of adherence published in the New England Journal of Medicine. "The word adherence is preferred by many health care providers, because compliance suggests that the patient is passively following the doctor's orders and that the treatment plan is not based on a therapeutic alliance or contract established between the patient and the physician," says Osterberg.
For health plans, adherence is a significant element of cost containment. "It is a matter of giving the right drug to the right patient at the right time," says Brian Sweet, RPh, chief pharmacy officer for WellPoint. "That is the definition of quality. Some plans look at the pharmacy benefit as a budget buster. We believe that quality delivered through the benefit can be a budget saver because it can reduce overall health costs."
WellPoint's in-house specialty pharmacy program is named PrecisionRx Specialty Solutions. "Our approach is holistic," says Sweet. "It is a comprehensive care management approach that we have found to be very successful, with a proven track record. Given the complexity of side effects related to many treatments, we have found that an aggressive approach is crucial."
In describing the WellPoint approach as holistic, Sweet is referring to frequent patient interactions with WellPoint nurses and pharmacists to discuss side effects and maintenance regimens with patients — followed by medical or behavioral care referrals as necessary. The interaction is usually over the telephone. "We view the interactions as clinical events, and we offer access to pharmacists 24/7 through a call line," says Sweet.
Cost effective
WellPoint recently evaluated the effectiveness of its PrecisionRx Specialty Solutions approach for multiple sclerosis patients. Evaluation endpoints included medication possession ratio (a formula used to determine adherence that is measured from the first to the last prescription), therapy discontinuations, medical costs, and pharmacy costs. In all those categories, outcomes were significantly better for the managed patients. "Most notably, there was a decrease in overall MS costs when members were managed by the program," says Sweet.
Specialty pharmacies agree on the critical importance of adherence. "Patient adherence support and education are essential for successful therapy," says Kim Bergstrom, PharmD, chief clinical officer at McKesson Specialty Pharmacy Services, which serves all Medicare Part D plans and 120 million lives in health plans across the country. "For oncology drugs, for example, the side effects can be unpleasant, but if patients do not keep on their medications, if they don't follow therapy carefully, they won't benefit."
"Many of the expensive cancer drugs emerging recently are oral, which means that patients take them at home on a timetable established by their physician," adds Bergstrom. "This can make adherence management more complicated and difficult, and the consequences can be severe. If patients go off their drugs, they can become resistant to the medication itself. Maintaining adherence is extremely important. It can be a matter of life and death."
The cost of the average monthly cancer-drug prescription rose 15.8 percent to over $1,800 in 2007, according to Express Scripts. Among the new specialty drugs approved by the Food and Drug Administration last year, one breast-cancer treatment costs about $2,900 a month. And according to the Wall Street Journal, these costs are rising. An oral drug for multiple myeloma, Celgene's thalidomide (Thalomid), increased 27.2 percent to $4,742 per prescription in 2007, up from $3,728 in 2006. Roche's oral chemotherapy drug capecitabine (Xeloda) rose 17.9 percent to $1,200 per prescription in 2007, up from $1,018 per prescription the previous year, according to a recent review of specialty drug costs in that newspaper.
Specialty medication compliance is important to manufacturers as well as health plans, says Lynn Benzing, chief executive officer of Patient Marketing Group Inc., a consultancy in Princeton, N.J., that helps drug companies develop adherence techniques.
"From a pharmaceutical manufacturer perspective, establishing effective programs to build loyalty and assure adherence among patients using biotech drugs is particularly important," she says. Among the reasons:
Biotech drugs are generally expensive to manufacture, and are priced accordingly, so they represent a high potential revenue stream per patient;
The target audience for many biotech drugs is frequently very small and not always easy to reach;
Patients may be faced with considerable payment challenges because of the high cost of coverage for these drugs, so keeping patients on therapy once they have cleared all these payment hurdles is important; and,
Many biologics carry side effects that patients find difficult to cope with, or have special methods of distribution or administration, creating a high need for patient support to assure adherence
Benzing lists these patient support strategies:
Patient education initiatives that help patients better understand their condition and how to cope with side effects;
Specialized training for personnel that can be passed on to patients ("How to do self injection when the product is administered by way of a syringe, for instance, can be vital to ensuring patient success," Benzing says);
Emotional support to help patients cope with their illness and the burdens of treatment ("It can be as important as the delivery of educational information," Benzing says); and
A comprehensive communications program, including phone calls to encourage patient progress toward disease management goals, helping to improve their sense of well being.
"Building a long-term relationship with the patient to ensure continued commitment to therapy and encourage healthy behaviors that can contribute to effective disease management is a form of value-based marketing," adds Benzing. "These relationship marketing programs are most powerful when they are interactive and tailored to the individual patient."
Adherence is personal
The personal relationships Benzing is referring to are essential to maintaining specialty drug compliance, say health plan officials. "Encouraging our patients to take their drugs as directed offers the very best chance for averting bad outcomes," says Edmund Pezalla, MD, Aetna Pharmacy Management's national medical director. "Adherence is difficult with these drugs. Many patients simply don't like needles; many of these drugs have significant side effects; and the drugs themselves can cost patients a great deal of money. So there are significant clinical advantages to personal interventions."
Health plans and employers adopt a variety of methods to manage specialty medications. Several health plans hire companies such as McKesson to manage these expensive drugs. Several manage the drugs in-house through their own specialty pharmacies. "Our pharmacy management program takes an approach to specialty medications that integrates medical, pharmacy, and behavioral health care to help people with these conditions better manage their care and live as productive lives as possible," says Cigna's Stambaugh.
Rather than placing expensive specialty drugs on a fourth formulary tier with very high co-payments, Cigna Pharmacy Management starts with "recommending benefit plan designs that set per-prescription or annual out-of-pocket limits to help minimize financial barriers to medication compliance," says Stambaugh.
Cigna contacts patients either by postcard or phone call when prescription renewals are approaching. "We look for gaps in medication refills that could indicate someone is not taking medications appropriately and communicate with the physician and the individual to try to determine any barriers and help close those gaps in care," says Stambaugh.
Cigna also stresses the advantage of a single claims platform for specialty drugs that allows for a strong coordination of care. "The information is shared with Cigna medical care managers so they can address any gaps in care during their regular interactions with the individual," says Stambaugh.
With reference to specific benefit designs, Aetna also uses its entire suite of available programs. For example, multiple sclerosis patients frequently suffer from depression, says Pezalla, which can result in non-compliance. "So we make referrals to our behavioral unit as necessary," he said.
Rates of refilling prescriptions can be an accurate measure of overall adherence in a closed pharmacy system, according to Osterberg, "provided that the refills are measured at several points in time," he said. "A medical system that uses electronic medical records and a closed pharmacy can provide the clinician or research scientist with readily available objective information on rates of refilling prescriptions that can be used to assess whether a patient is adhering to the regimen and to corroborate the patient's responses to direct questions or on questionnaires.
Benzing, Patient Marketing Group's CEO, says that several technologies can help health plans evaluate compliance. Awac, a company in Augusta, Ga., for example, has software designed to do just that, says Rick Richards, MD, president and CEO.
Using claims data, the company's software measures compliance by evaluating refill rates. The data are then evaluated relative to medical histories, and if anomalies occur, Awac nurses contact patients directly. "We enhance clinical competence," says Richards. "That's the purpose and value of determining compliance."
"Adherence for specialty drugs is critical to quality care, maybe more so than anywhere in medicine," says WellPoint's Sweet.
Direct and indirect adherence techniques have advantages and disadvantages
In a study of adherence methodologies published in the August 5, 2005, issue of the New England Journal of Medicine, in an article tiled "Adherence to Medication," researchers from the Veteran Affairs Palo Alto Health Care System in Palo Alto, Calif., outlined the advantages and disadvantages of various techniques for measuring adherence.
Methods of measuring adherence
Test
Advantages
Disadvantages
Direct methods
Directly observed therapy
Most accurate
Patients can hide pills in their mouth, and then discard them; impractical for routine use
Measurement of the level of medicine or metabolite in blood
Objective
Variations in metabolism and "white coat adherence" can give a false impression of adherence; expensive
Measurement of biologic marker in blood
Objective; in clinical trials, can also be used to measure placebo
Requires expensive quantitative assays and collection of bodily fluids
Indirect methods
Patient questionnaires, patient self-reports
Simple; inexpensive; the most useful method in the clinical setting
Susceptible to error with increases in time between visits; results are easily distorted by the patient
Pill counts
Objective, quantifiable, and easy to perform
Data easily altered by the patient (e.g., pill dumping)
Rates of prescription refills
Objective; easy to obtain data
A prescription refill is not equivalent to ingestion of medication; requires a closed pharmacy system
Assessment of the patient's clinical response
Simple; generally easy to perform
Factors other than medication adherence can affect clinical response
Electronic medication monitors
Precise; results are easily quantified; tracks patterns of taking medication
Expensive; requires return visits and downloading data from medication vials
Measurement of physiologic markers (e.g., heart rate in patients taking beta-blockers)
Often easy to perform
Marker may be absent for other reasons (e.g., increased metabolism, poor absorption, lack of response)
Patient diaries
Helps to correct poor recall
Easily altered by the patient
When the patient is a child, questionnaire for caregiver or teacher
Simple; objective
Susceptible to distortion
Source: Osterberg, et al. Adherence to medication. N Engl J Med.2005;353(5):487-497.
Adherence to oral medications can be more of a problem than to injected drugs, says Kim Bergstrom, PharmD, chief clinical officer at McKesson Specialty Pharmacy Services.
Because multiple sclerosis patients frequently suffer from depression, which can result in nonadherence, Aetna Pharmacy Management may refer them to behavioral providers.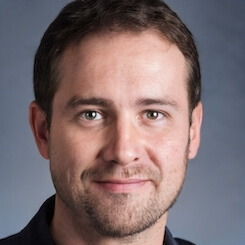 Paul Lendner ist ein praktizierender Experte im Bereich Gesundheit, Medizin und Fitness. Er schreibt bereits seit über 5 Jahren für das Managed Care Mag. Mit seinen Artikeln, die einen einzigartigen Expertenstatus nachweisen, liefert er unseren Lesern nicht nur Mehrwert, sondern auch Hilfestellung bei ihren Problemen.