Anthem Blue Cross & Blue Shield bets that focusing on this portion of the individual market might be a good way to build brand loyalty
Health plans for several years have been concentrating on individual members as a way to please their primary customers, employers. Some plans are now beginning to feel that focusing on individuals might be a savvy market strategy in and of itself.
Take the so-called "young invincibles," people 19 to 29 without insurance. The health insurance system, both private and pubic, makes it difficult for this group to secure benefits. As the nickname indicates, there's a mind-set involved as well. Many young invincibles think they will never get sick or have accidents. They don't expect to die, either.
Yet because this age group tends to be healthier than others, eventually luring it into the employer-sponsored insurance pool would drive down overall costs.
That's an opportunity that shouldn't be ignored, says Merrill Matthews, PhD, CEO of the Council for Affordable Health Insurance. "Most of the insurers perceive the employer-based system as sort of a shuffling of chairs. I'm an insurance company and I've got this new small company over here, but we lost a small company over there. It's sort of small companies shifting from one plan to another plan. Insurers don't see that as a huge growing market. They do see the individual market as a huge growing market."
Emergency care
Robert Zirkelbach, a spokesman for America's Health Insurance Plans, contemplates the here and now, what it costs to care for uninsured young adults. "This is an issue that our board of directors has taken a very close look at. It costs $50 billion a year to provide care for uninsured Americans." Much of the care given to the uninsured happens in emergency departments. Hospitals bear that burden, but not alone, says Zirkelbach. "They have to make sure their books balance, so that cost usually gets put back into the system to the insurers."
There were 13.7 million uninsured people 19 to 29 in 2006, according to the Commonwealth Fund study "Rite of Passage: Why Young Adults Become Uninsured and How New Policies Can Help, 2008 Update."
"Often dropped from their parents' policies or from public insurance programs at age 19 or on graduation day, they are left to find insurance on their own while making the often uneasy transition from high school to college or the working world," the study states. "Yet the jobs available to young adults are typically low-wage or temporary — the type of jobs that generally do not come with health benefits. Young adults who are able to go to college full time may have some protection through their parents' insurance policies, but upon graduation usually lose their eligibility for family coverage."
The study lists reasons why getting coverage for young adults is important. They involve health concerns such as the fact that 3.5 million pregnancies a year occur among women 19 to 29, and that more than 20,000 people with congenital heart disease reach their nineteenth birthday each year.
Branded
Health plans might find another reason: building brand loyalty. That was one of the motivations behind Anthem Blue Cross & Blue Shield's launching of its Tonik program in 2004.
"It is our hope that today's 19-year-old will look to another Anthem product with more robust coverage when he is older or when the time comes," says Susan Ward, the company's vice president for product development. "We're looking to making their experience very positive so that they want to stay and they start building those long-term relationships. We want younger people to experience health care coverage and see the value of it. Any way we can reach out to them with messaging and by speaking in their terminology that will encourage them to purchase this coverage is positive. If we as an industry can continue to show value to these young invincibles, who generally may not see the value of health care coverage, the better off they will be over time. The better our health care environment will be, as well."
Anthem launched Tonik, for 19- to 29-year-olds, in California. It has since been introduced in Georgia, Colorado, Connecticut, Nevada, and New Hampshire and has about 80,000 members. Anthem's medical and pharmacy directors were very involved in structuring the benefits in the coverage options offered. "Medical directors play a critical role in translating medical policy into member benefits," says Ward.
Anthem's market research pinpointed three main reasons young adults go without insurance. They view it as being too expensive, too complicated, and too difficult to apply for. Tonik addresses those concerns, says Ward.
Three options
Except for the generics-only drug benefit, Tonik has more extensive benefits than what can usually be found in the individual market, unless someone buys optional coverage, Ward says. Tonik offers three plans, the Risk Taker with a $1,500 annual deductible, Dare Devil with a $3,000 deductible, and the Thrill Seeker with a $5,000 deductible. The premiums in California range from $90 to $167 a month. The exact amounts are based on several factors, including state insurance regulations, age, health, geographic region, and the member's desired deductible and co-insurance levels.
The Tonik plans also include limited dental and vision coverage. "You have preventive dental coverage, you have limited-dollar vision coverage," says Ward. "The medical plan includes dental benefits for preventive, diagnostic, and minor restorative services."
The actuarial benefit of dealing with a young population enables the health insurer to offer Tonik at reasonable premium rates, says Ward.
"An individual plan is rated differently than employer-based plans," she says. "In the individual market and with Tonik, you find that premiums are more appropriate for what younger and healthier persons might experience [in terms of needed services]."
What generates the publicity Tonik receives is just how successfully the product has been tailored to an age group, says Ward.
"Tonik is innovative in the sense that you can apply online. In many cases, after successfully completing the application process, applicants will be able to log off their computers with their temporary member ID cards in hand," says Ward. "If you're logging onto the Tonik Web site, messaging is targeted to you, versus someone who just turned 40. The 40-year-old is probably paying more attention to the name of the carrier, looking for the stability of the Anthem Blue Cross & Blue Shield brand. Young people want things done quickly. They want a response now."
Eventually, though, Anthem is betting that the young invincible will also favorably note the Blues brand.
Best approach
Matthews, of the Council for Affordable Health Insurance, says that Anthem Blue Cross & Blue Shield takes the better of two possible approaches to covering young invincibles.
One way is by mandate. However, once you create a mandate, you need to determine what happens to those who still don't buy insurance. "If the penalty isn't severe enough, they simply decide to take the risk and pay the penalty," says Matthews.
How do you sell something to people who aren't really interested?
"Almost all states require people to buy auto insurance," says Matthews. "But in most states, the number of people without auto insurance is nearly as high as the number of people without health insurance. It is so bad that a lot of states require drivers to have uninsured-motorist protection even though everyone is required to have auto liability insurance."
The better approach, Matthews says, is health insurers creating more targeted options for specific populations. "This Tonik plan has actually done very, very well." He agrees that the natural progression of a consumer could mean more market share for Anthem Blue Cross & Blue Shield in the future.
"Most of the young invincibles are just starting out," says Matthews. "They're working in a restaurant or they're doing something like that. But in the next two or three years they're probably going to find themselves a job that pays health insurance. They get married. They go on their spouse's plan. Then they start having kids and then they really want comprehensive coverage. So you want to get them into the market in an entry-level product. This is where the growth is."
MANAGED CARE 
July
2008
. ©MediMedia USA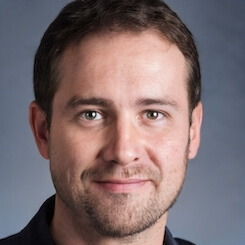 Paul Lendner ist ein praktizierender Experte im Bereich Gesundheit, Medizin und Fitness. Er schreibt bereits seit über 5 Jahren für das Managed Care Mag. Mit seinen Artikeln, die einen einzigartigen Expertenstatus nachweisen, liefert er unseren Lesern nicht nur Mehrwert, sondern auch Hilfestellung bei ihren Problemen.