As doctors increasingly go to work for hospital systems, care might become more organized and effective, but plans could lose bargaining power
American physicians, known for their autonomy and total control over how and where patients are treated, are throwing in the towel.
Unable to make as much money as they did in the past, and recognizing that the business end of a physician's life is only going to get more challenging, physicians are seeking hospital employment in big numbers.
Hospitals are still smarting from unsuccessful physician-practice acquisitions in the 1990s, but they recognize that they must play along if they want to stay in the game. The result, observers say, is a period of rapid hospital-physician integration that will change health care delivery in the United States.
"The big trend right now is specialists going to hospitals saying 'Employ me, please,'" says William Jessee, MD, president of the Medical Group Management Association, the trade group representing more than 13,500 physician practices. "This is the beginning of a fundamental restructuring of how physicians function in the health care system."
For insurers, the wave of consolidations will mean fewer contracts to manage and the possibility of more coordinated patient care. But hospitals and physicians are coming together in the hope of making more money and having more clout, not the best of all possible worlds.
Influenced by changing demographics and physician values, the move to a more integrated health care system is driven primarily by financial pressures and the growing feeling that America's traditional health care business model is no longer serving anyone very well.
While thousands of physicians continue to grip their black bags and wish things were the way they used to be, many observers say Marcus Welby is a washed-up model for health care delivery.
"In another five years, the physicians who have struggled to keep the old Dr. Welby vision will have retired," says Perry Hanson, a partner in Wipfli, a health care consultancy in Wisconsin and Minnesota that is working on 10 physician-hospital integration projects. "And we will have a rapid consolidation of the rest of the health delivery sector."
What's different this time
The pace and strength of the trend are difficult to quantify, in part because the phenomenon is gathering steam.
Studies document the demise of solo practices, but do not yet show how many physicians are signing on as hospital employees. The Center for Studying Health System Change last year reported that the proportion of physicians in one- and two-physician practices decreased from 41 percent in 1996-97 to 33 percent in 2004-05. During that same time, the proportion of physicians with an ownership stake in their practice declined from 62 percent to 55 percent.
In keeping with health care's regional variations, physician-hospital integration is stronger in some parts of the country than others.
"We see a marked trend toward employment in many communities. In some it has increased to as much as 90 to 95 percent employment," says Brian McCartie, regional vice president of Cejka Search's physician search unit. "There are a few exceptions, such as Ohio, where there is not so much integration. I see that more as the rarity than the commonplace."
The current period of consolidation follows an earlier wave of physician-hospital integration, prompted by capitation's brief heyday in the 1990s, that left many hospital CEOs wary. During that round, hospitals paid dearly for physician practices, which turned out to be huge money-losers, and CEOs found physicians impossible to manage.
"Many who went through that have hopelessness or cynicism," says Francis J. Crosson, MD, senior medical director at Permanente Federation, the physician arm of Kaiser Permanente.
Most hospitals shed the physician practices after a tumultuous few years, although not before some CEOs lost their jobs because of the financial calamity they caused.
Jessee, the MGMA president, says this time around is different. For one thing, hospitals learned how not to structure a practice-acquisition deal. For another, physicians are different.
"They're starting to be more willing to sacrifice some autonomy for economic stability," he says. "There are some people who will say, 'The last thing I want to do is go to work for a hospital. I'll go down with all flags flying.' But the great bulk has really shifted. Physicians are not only interested and willing but actively seeking to become involved in some sort of a larger enterprise for the economic stability it offers."
Administrators of two large cardiology practices — traditionally one of medicine's lucrative strongholds — recently told Jessee they are negotiating to be acquired by a hospital.
"A few years ago there was no way in the world those organizations would even have considered the idea of going to work for a hospital," he says.
This is what's different this time:
Purchase price. Hospitals are no longer paying the premium prices for physician practices they paid in the mid-1990s. "Now they're often paying little to nothing for the value of the practice," Jessee says. Indeed, McCartie says some physicians are willing to join a hospital staff even if they are paid nothing for their private practice.
Compensation. Today's physician employment arrangements tie compensation to revenue, giving physicians incentives to focus on productivity, McCartie says. This is a distinct departure from the 1990s, when guaranteed salaries resulted in physicians working shorter hours, seeing fewer patients and generating less revenue for hospitals than when physicians owned the practice.
Expectations. Hospitals know that most physician practices will lose money, so acquiring physicians is viewed as an investment needed to make the hospital successful. By keeping physicians in the community and closely aligned with the hospital's interests, hospitals avoid losing market share to a competitor.
"The integrated model can accommodate lower profit at the practice level if the hospital is making money," McCartie says.
What it means to insurers
The integration of hospitals and physicians will make life easier in some ways — and more challenging in others — for the insurers who contract with the consolidated groups.
From a patient care perspective, integrated provider systems have much to offer, says Craig Samitt, MD, president and CEO of Dean Health System in Madison, Wis. A fully integrated organization owned primarily by physicians, Dean Health includes a health plan that covers 265,000 people.
"If I'm a health plan, no matter what, I want hospitals and physicians working together. The care should be higher quality, more coordinated, and more efficient," he says. "I would argue that a major 'pro' to health plans of hospital and physicians working together is producing a better health care product."
For one thing, hospitals are much more likely than individual physicians to invest in the electronic medical record technology. Most payers and policymakers believe that EMR use is essential if the health care system is to become efficient.
For example, most of the 150 employed physicians working at 55 clinics owned by CoxHealth, a regional system in Springfield, Mo., use its EMR system. When a drug was recalled this spring, patients were notified without their individual physicians being involved.
"Within 15 minutes, we can tell you how many hundreds of patients had that drug and, within a day or two, we can have a letter in their hands announcing that recall," says David Taylor, CoxHealth's vice president for regional services.
Besides technology, the common ownership of integrated systems offers opportunity for more coordinated patient care, which many payers consider to be a key to achieving better outcomes at lower costs.
Insurers also like the "one-stop shopping" advantage of negotiating a contract with a full spectrum of physicians, says Jaan Sidorov, MD, a health plan consultant based in Harrisburg, Pa. That avoids the problem of holes in the network stemming from a physician who refuses to sign a contract.
But it is also "far more difficult for an individual physician to refuse to participate in a network," he adds.
When it comes to contract negotiations, the physician/hospital model offers advantages and disadvantages for health plans. On one hand, it means fewer contracts to negotiate and manage.
"Health plans are more than willing, sometimes even happy, to work with organized groups that can add value," says Peter Kongstvedt, MD, an Accenture consultant to health plans. "But there's no doubt that hospitals and health systems that have achieved a regional hegemony are in a very strong negotiation position and are frequently able to extract significant increases."
Indeed, some physicians enjoy big financial benefits from joining a large multispecialty group or a hospital staff simply to be part of a better managed care contract, McCartie says.
"The physicians that join the larger institution may see a 20- to 30-percent income rise because of the negotiated rates of that larger group, even though they don't get any money from selling their practice," he says.
Samitt, who oversees a regional health plan, thinks that, in general, insurance executives worry that greater hospital-physician integration means a more difficult bargaining position, or that health plans could find themselves on the outside entirely.
"The larger that health systems grow — the more that hospitals come together and physicians join hospitals and so on — the more it increases the possibility that those integrated systems could create their own health plan," he says.
"While I think it is imperative for health care to go toward integration, some health plans probably view that as a threat."
Motivating factors
As with most business consolidations, money drives physician-hospital integration. McCartie says many physicians are making less money, relative to other professions, than they did 15 or 20 years ago.
"The economic climate for many medical practices has become so hostile that the owners are looking for a way of getting out from under the burden of running their practice," Jessee says. "They're willing to enter into an employment relationship where they just practice medicine and they get a check every month in return for someone else picking up the headaches of making sure the employees are paid, making sure the insurance coverage is in place, fighting the hassles with the health plans, all the business aspects that physicians really don't like to do."
When physician practices were profitable enterprises, the challenges of small-business ownership were worth the effort. But that's no longer the case. Over the past decade, MGMA reports, operating expenses for multispecialty group practices have increased about 65 percent — more than double the Consumer Price Index.
Meanwhile, Medicare payment rates are, on average, up less than 2 percent from 1998.
Many private payers base their rates on Medicare rates, so even though commercial rates are higher than Medicare, they are not high enough to make up for cuts from the federal government.
"The way physicians compensate for it is by increasing volume, and then the payers have made it harder and harder to increase volume because they put, for example, more prior authorization requirements on for imaging studies and so forth" Jessee says. "The physicians are running out of ways to generate enough revenue to stay even."
Another important factor is a dramatic difference in the values, lifestyles, and professional goals of young physicians compared to their older colleagues. McCartie points out that 53 percent of today's medical school students are female.
The MGMA has found that as a group, female physicians generate less money for a medical practice than their male peers, in part because of practice styles and in part because of their work hours.
Beyond that, McCartie says, younger physicians of both genders have different values than their older colleagues, which makes them less willing to work the long hours of an older generation.
Whereas doctors of the baby boom took pride in covering three hospitals and in the income and status symbols that went with a busy successful private practice, younger physicians want more balance in their lives.
"Younger physicians are much more interested in finding a job and working a 40-hour week and having time off to spend with their families," Jessee says, "so they're often looking for an employment relationship as they start practice."
What's to come
The list of reasons for widespread hospital and physician integration is so long that it is easy to forget that U.S. physicians are highly fragmented — 52 percent practice in groups of three or fewer clinicians — and, in many communities, physicians and hospitals are at one another's throats.
Traditionally distrustful of one another, physicians and hospitals have not held hands in recent years as payers have reduced compensation. Rather, many physicians have sought to increase their income by opening facilities to provide same day surgery and other outpatient procedures, competing with hospitals. Some physicians refuse to take emergency room call duty, saying they cannot afford the liability risk, leaving hospitals scrambling to provide coverage.
"There are some institutions where administrators see physicians as the problem and some where physicians see administrators as the problem," says Crosson, declaring that a cultural integration based on shared decision-making and mutual goals is required for hospital-physician integration to be successful.
Physicians' refusal to take call duty actually drives hospitals to hire physicians. When neurosurgeons, for example, charge hundreds of dollars for a call shift, hospital administrators start looking at other options. "At some point the hospital might as well hire its own" specialists to provide coverage, McCartie says.
Meanwhile, he and others see physicians as less interested in developing ancillary services, such as imaging or endoscopy centers, as payment policies make them less attractive.
"Where I believe we ultimately will end up is a very few small private practices, many more hospital-employed physicians, and a much more coordinated multispecialty model that offers ancillary services and controls the referral processes," he says.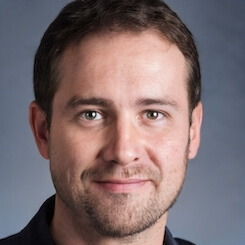 Paul Lendner ist ein praktizierender Experte im Bereich Gesundheit, Medizin und Fitness. Er schreibt bereits seit über 5 Jahren für das Managed Care Mag. Mit seinen Artikeln, die einen einzigartigen Expertenstatus nachweisen, liefert er unseren Lesern nicht nur Mehrwert, sondern auch Hilfestellung bei ihren Problemen.