New technology is helping health plans address the problems of polypharmacy
In the last 18 months, claims data mining by several health plans and pharmacy benefit management companies has led to significant reductions in therapeutic duplication within drug classes, especially statins. Although return-on-investment figures are not yet available — several plans are studying the savings resulting from their programs — the improved quality of care related to addressing therapeutic duplication is well established, say plan and PBM officials.
"Reducing therapeutic duplication at the dispensing level is definitely cost effective. Based on earlier experience at the prescriber level, we are certain it results in improved outcomes," says Robert Gregory, RPh, head of clinical programs at Aetna Pharmacy Management.
At the beginning of last year, his PBM began a program that resulted in a 70 percent reduction in dispensing of duplicate statins for members enrolled in its fully insured products, according to an internal study. "We are certain enough of its effectiveness to begin expanding the program to other drug classes at the pharmacist level," says Gregory.
Claim software has made prospective utilization reviews for specific drugs, especially Schedule IV narcotics, more prevalent in recent years. State Medicaid programs are, in fact, mandated by federal law to conduct prospective drug utilization reviews (DURs), although the level of prior authorization differs dramatically from state to state, according to a study by the Health Policy Studies Division of the National Association of Governors.
What is new is that increasingly sophisticated technology offers the ability for payers, especially the PBMs that manage millions of prescriptions a month, to prospectively evaluate claims at the pharmacy level by drug class, such as statins — and to avoid prescription duplication within that therapeutic class before a drug is dispensed. Aetna's claim system alerts pharmacists that therapeutic duplication may be occurring, and pharmacists then determine whether both medications are necessary or one should be discontinued.
More of a problem
This is particularly valuable as a quality measure in today's health environment because patients are increasingly seeing several physicians and filling their prescriptions at several pharmacies. And as the population ages, polypharmacy is becoming increasingly prevalent — another factor in therapeutic duplication.
"Patients are increasingly moving away from the primary care physician model of care," says Lisa Morris, RPh, director of quality improvement and safety for the PBM WellPoint NextRx, which began a statin program last year. "We knew there needed to be a process that ensures as much due diligence as possible at the dispensing level."
Cigna's claim processing system also allows for real-time drug reviews at the dispensing level. Pharmacists are notified when a prescription is being processed that may duplicate a drug already being taken by the patient; when a day's supply exceeds plan limits or the limit recommended by the drug manufacturer; and when prescriptions are being refilled too soon.
"The broader the network of pharmacies that are connected to a PBM's claim processing system, the greater potential for drug reviews to improve safety," says Thom Stambaugh, RPh, chief pharmacy officer for Cigna Pharmacy Management. "Identification of duplicate prescriptions can be a flag that the member may be taking too much of a medication."
The most common cause of therapeutic duplication is when two doctors are prescribing medications for the same patient. Another cause is when a doctor changes from one medication to another within the same therapeutic class, but the patient doesn't discontinue the first medication. For Schedule IV drugs, the problem may be fraud resulting from "doctor shopping." "Fraud is certainly not the cause in the large majority of cases," says Morris. "Lack of patient education is the most common cause."
"Whatever the cause, an individual may end up taking two drugs with similar actions, which could lead to serious side effects," says Aetna's Gregory.
The company's recent internal study found more than 4,800 incidents of possible therapeutic duplication in the statin class among Aetna members . Of those, pharmacists avoided filling 3,500 duplicate prescriptions.
Building on past experience
The Aetna program at the pharmacist level built on an existing program named Rx Check, which analyzes member prescription claims a few days after a prescription is filled.
That program has had significant results:
68 percent of doctors who received Rx Check letters discontinued the simultaneous use of drugs that serve the same purpose;
51 percent of doctors reduced the number of prescriptions written for certain medications with the potential for misuse;
28 percent of doctors reduced the multiple daily dosing of a proton pump inhibitor to a single daily dose when appropriate, or discontinued the use of the medication.
Rx Check reviewed 5 million drug claims every month, filed by more than 5.5 million members, resulting in more than $25 million in annual savings, according to Aetna. "Examining those results, we decided that investing in the technology necessary to address therapeutic duplication at the prescribing level made good sense," says Gregory.
Given the success of its statin program at the dispensing level, Aetna is expanding the therapeutic duplication program to include the following drug classes:
Selective serotonin reuptake inhibitor (SSRI) antidepressants
Proton pump inhibitors used to treat ulcers
Tryptamine-based drugs used to treat migraine headaches
WellPoint is also expanding its program. Morris points to the fact each drug class has specific problems related to therapeutic duplication. With SSRIs, for example, patients may be switching drugs prematurely. "It takes about six months for an antidepressant drug to take effect," she says. "Physicians may be moving their patient to a new drug too quickly because of reports of unpleasant side effects, or patients may be getting different drugs from different doctors."
In addition to analyzing claims for therapeutic duplication within a class, WellPoint looks for drugs with the same ingredients. "With opioids and many antipsychotics, the issues often relate to overutilization, and that creates its own set of problems," she says. "We place a strong emphasis on retrospective evaluation and intervention with these drugs."
So does Cigna. Its data mining for therapeutic duplication in those classes can actually lead to treatment referrals, says Stambaugh.
Regular review
"Claims data are reviewed regularly for controlled substances, such as narcotics and medications used to treat psychiatric conditions, to identify the potential for intentional or unintentional overuse or misuse," says Stambaugh. "Programs related to those diagnoses are typically safety focused, targeting cases when a person may be going to multiple physicians and pharmacies to obtain and fill those prescriptions. Because we are integrated with a behavioral health company, we can work with the individual and attending physician to help that person."
---
Our most popular topics on Managedcaremag.com
---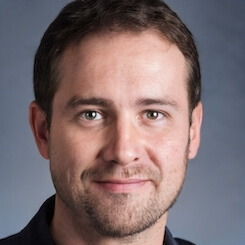 Paul Lendner ist ein praktizierender Experte im Bereich Gesundheit, Medizin und Fitness. Er schreibt bereits seit über 5 Jahren für das Managed Care Mag. Mit seinen Artikeln, die einen einzigartigen Expertenstatus nachweisen, liefert er unseren Lesern nicht nur Mehrwert, sondern auch Hilfestellung bei ihren Problemen.