A computer alert system and a process that steers patients toward high-performing doctors are part of Aetna's program
The relationship between health plan and physician is delicate. Doctors resent insurer oversight, viewing it as an intrusion into the sacred physician-patient relationship. Some health plans now want to convince doctors that the plans' efforts are aimed at improving that doctor-patient bond.
Aetna, for instance, aims to help physicians and members make better informed decisions by increasing the application of evidence-based guidelines, the integration of data, and the availability of information. One way is by expanding Aetna's Aexcel designation into new markets.
"Aexcel is a designation within Aetna's performance network," explains William Fried, MD, medical director of Aetna's Mid-Atlantic region. "The performance network is currently available in association with a medical benefit plan. The designation is applied to physicians who have demonstrated effectiveness in the delivery of care based on a balance of measures of clinical performance and cost efficiency.
"There are different ways that Aexcel works," Fried continues, "but basically there can be either concentric or tiered networks that can have various levels of member copayment determined by the employers to help encourage and steer their employees toward these higher performing physicians. If a plan sponsor uses the benefit plan and all its employees are utilizing the designated physicians, we've been able to show a medical cost savings."
More on Aexcel later.
The health plan is also excited by Aetna's secure provider Web site brought to doctors by NaviNet, a computer tool created by the vendor NaviMedix. One of the newest features is providing doctors with electronic services about patients' health care such as alerts warning physicians about potential drug-to-drug or drug-to-disease interactions that potentially can help save lives.
These alerts are similar to what airlines do when they send flight updates by way of e-mail. NaviNet sends what Aetna calls "evidence-based care considerations" electronically to providers. Aetna is the first health plan to deliver these messages electronically to speed and simplify delivery of evidence-based, clinical care information to help physicians improve care and increase patient safety.
This pop-up alert advises the physician that he may want to consider a colonoscopy for this patient, whose medical history indicates a risk for colon cancer.
Consider the case of 49-year-old John Doe, who has a history of seizures. He's taking a selective serotonin reuptake inhibitor (SSRI) and an opiate (an analgesic). His primary care doctor doesn't know that, however, since those medications were prescribed by specialists and John had not told his primary care doctor. The primary care doctor prescribes Ultram, a central analgesic, to manage pain.
John has the prescription filled, generating a pharmacy claim to Aetna. Within days, his primary care physician receives an electronic alert on his computer warning that the combination of the three medications can actually increase the risk of seizures. The doctor contacts the patient immediately.
Available information
"Physicians have more complete, up-to-date profiles of patients that help them better coordinate care and prevent dangerous drug interactions and even death," says Troyen Brennan, MD, Aetna's chief medical officer. "Physicians make the best decisions they can based on available information. They often must rely on patients to share information about prescriptions and medical histories that may not be complete or accurate. Identifying and following the latest evidence-based standards of care is a known challenge in health care."
The delivery of these alterts via NaviNet helps give physicians a more complete picture of the patient and gives them information on the most up-to-date evidence-based standards of care.
When asked just how much all this costs, Aetna is not specific. The company merely says that "enhancing Aetna's secure provider Web site with NaviMedix, including new features such as the delivery of care considerations and PHR sharing capabilities, required a significant investment."
Of course, physicians typically hate these sorts of investments. However, Aetna officials feel that doctors' misgivings will be minimized once they see how NaviMedix can improve outcomes.
Huge challenge
Aetna officials point to Rand studies that say that reasonable evidence-based guidelines are followed less than 50 percent of the time. At the same time, Americans spend an estimated $70 billion per year on incorrectly prescribed drugs, and only 5 percent of Americans with heart failure receive the most appropriate therapy, resulting in an estimated 100,000 more deaths than would otherwise have occurred, according to the Institute of Medicine.
Aexcel program
Evidence-based guidelines also play a big role in the Aexcel program, which was launched in 2004, has since expanded to 35 markets, and is expected to expand into additional markets in 2009. Aetna has been able to demonstrate to employers that this designation process has shown results in getting physicians to comply with those guidelines. Though Fried emphasizes that it is not a P4P program, Aexcel aims to improve quality and to reduce medical costs and hospitalizations.
"In markets where we have Aexcel, we designate Aexcel physicians within our broad network as those who have met certain quality and efficiency standards and thresholds," says Fried. "We work with those who have not been designated to identify the reason, and then we share our data and solicit feedback from them. We're really collaborating to improve the physicians' overall clinical performance and efficiency in the delivery of care."
It's changing
Of course, this sounds very similar to the sort of feedback that has historically sent doctors screaming down hallways.
"I think that's changing," says Fried, noting that Aetna was the first health plan in the nation to adopt New York Attorney General Andrew Cuomo's model for physician ranking programs and was the first to apply those principles nationwide. He also cites the Consumer-Purchaser Disclosure Project, a coalition of consumer organizations and purchasers that has set an aggressive agenda for transparency. In April, the CPDP announced what is referred to as the Patient Charter (full name: the Patient Charter for Physician Performance Measurement, Reporting and Tiering Programs). According to the CPDP Web site, this is "a comprehensive national agreement with leading physician groups and health insurers on principles to guide how health plans measure doctors' performance and report the information to consumers."
"The national effort to standardize these ratings programs has received buy-in from large employers, but it also has received buy-in from national medical associations," says Fried.
Those include the American Medical Association, the American College of Cardiology, the American College of Surgeons, the American College of Physicians, and the American Association of Family Physicians.
Aexcel focuses on physicians in 12 specialty categories who meet certain clinical performance and cost-efficiency benchmarks. The specialties are cardiology, cardiothoracic surgery, gastroenterology, general surgery, obstetrics/gynecology, orthopedics, otolaryngology, neurology, neurosurgery, plastic surgery, vascular surgery, and urology. These specialties make up a sizeable piece of the health care cost pie.
Fried echoes the desire of most medical directors to use performance ratings to work with doctors to identify opportunities to improve care, rather than to do something drastic, like drop them from the plan's network.
"We'll do that if there is appropriate information, irrefutable information," says Fried. "There are other mechanisms that health plans have always had in the past to review quality of care. We do that. Doctors certainly have been eliminated from health plan networks if in fact there are significant quality-of-care concerns, but that's not what these programs are about.
Waiting for a consensus
"The other challenge is that many of the quality measures are relatively new, and we're sort of waiting for a consensus among physicians and the other health plans because physicians want credible measures and so do we. And we're not going to make decisions based on either flawed data or measures that are not credible," says Fried.
An Aetna fact sheet about Aexcel states:
"A part of our provider performance evaluation is a physician reconsideration process. It enables physicians to provide us with additional information that they might have pertaining to their care for Aetna members that might not be captured in claims data. Physicians have this option after they review member-level reports that we provide them in advance of a public display of their status that is based on the data that we have. This is done to ensure that our decisions are made using the most comprehensive set of evidence and that we engage physicians as participants in the process."
Who's in and who's not
Though more than 700,000 Aetna members in 35 markets have benefit plans that include Aexcel, all the approximately 17 million Aetna members have access to the ranking system. "They can go online and see the ratings systems for who's in or who's not in this particular designation," says Fried.
Members whose plan includes performance networks with Aexcel designations are encouraged to see high-performing doctors through a discounted copayment or coinsurance.
"Members like it because it gives them a way to make some better decisions regarding choosing specialists," says Fried. "And employers like it because of the medical cost savings associated with those choices." But not all Aetna products have regulatory approval for the Aexcel enhancement yet.
"These systems are works in progress," Fried says, "and as we get better identifying and agreeing on appropriate clinical measures, we'll have that much more information to present to consumers." "
If you know of a health plan that has a promising, innovative program or one that has been recognized as exceptional, and you think that clinical executives and plan management across the country would like to read about it, please contact us at editors@managedcaremag.com.
---
Our most popular topics on Managedcaremag.com
---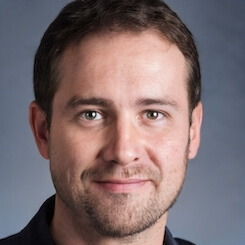 Paul Lendner ist ein praktizierender Experte im Bereich Gesundheit, Medizin und Fitness. Er schreibt bereits seit über 5 Jahren für das Managed Care Mag. Mit seinen Artikeln, die einen einzigartigen Expertenstatus nachweisen, liefert er unseren Lesern nicht nur Mehrwert, sondern auch Hilfestellung bei ihren Problemen.