Insurers are being handed some treatment responsibility for this complex disorder, but some say that it is an educational, not medical, task
Advocacy organizations are making headway in state legislatures to expand mandated private health insurance coverage for autism services. In July, Louisiana and Pennsylvania passed legislation that guarantees specific services for children with autism.
Mandatory coverage is being sought in many states, driven by coalitions of autism groups striving to secure treatment for the growing number of people with this condition. The number of children with autism being treated under the federal Individuals with Disabilities Education Act increased 428 percent, from 42,517 in 1997 to 224,594 in 2006, according to the Department of Education.
Extreme behavioral episodes
Autism, a complex neurological disorder that inhibits a person's ability to communicate and develop social relationships, is often accompanied by extreme behavioral episodes. The Centers for Disease Control & Prevention (CDC) says autism now affects 1 in 150 children. The increase may be partially attributable to improved early identification in children ages 1–3.
The two new laws mimic model legislation from Autism Speaks, one of the largest advocacy organizations. The key service mandated in both states is applied behavior analysis (ABA). ABA uses educational techniques to modify dysfunctional behaviors.
Both states require $36,000 in annual coverage for ABA, but it is a controversial service. Some health plans consider it experimental or say it is not medically necessary.
Even so, the efficacy of ABA has been studied extensively. "There is clear evidence, from many studies, that applied behavior analysis improves behavior and allows kids to lead more normal lives," says Andrew Zimmerman, MD, pediatric neurologist and director of medical autism research at the Kennedy Krieger Institute in Baltimore. "The benefit is greatest when ABA is started as young as possible. There has been a paper that showed that 60 percent of higher functioning children can lose their diagnosis by age 8. The recovery rate is increasing; we're seeing it here all the time."
Some children require intensive ABA services, up to 40 hours per week, and this may go on for years. The cost may reach $50,000 per year.
Louisiana cuts off ABA at age 16 and caps lifetime expenditures at $144,000. Pennsylvania's law requires coverage until age 21 without a lifetime expenditure cap.
Both laws were passed with modest opposition. In Pennsylvania, several health insurers submitted comments for an impact analysis that was prepared by Abt Associates for the Pennsylvania Health Care Cost Containment Council.
The report said objections from health insurers and purchasers focused on two points: that a mandate is not justified because coverage is already available through the state's Medicaid program, and that a mandate for private coverage would shift costs from the public sector to the private sector.
Costs shift
William Schlenger, PhD, of Abt Associates, says that although health insurers commented that the bill would increase costs and administrative expense, the health plans themselves submitted very few figures to substantiate this point.
Highmark, the western Pennsylvania Blue Cross plan, estimated that its premiums would increase by $81.5 million on a member base of 4.1 million, and Blue Cross of Northeastern Pennsylvania estimated that its premiums would increase $12 million for 600,000 members.
Affordability
The Pennsylvania Chamber of Business and Industry asserts that each new mandated insurance benefit "increases by 1.5 percent the likelihood that a small business will not be able to afford or offer coverage."
After Pennsylvania's bill was passed, Richard Snyder, MD, senior vice president for health services at Independence Blue Cross, said "We are evaluating the implications that this mandate will have on how we manage care for children diagnosed with autism. At first pass, we believe the legislation will provide increased opportunities for us to coordinate care and help families with autistic children by providing additional services not traditionally covered by their insurance."
In Louisiana the opposition centered on exempting certain groups from the mandate. Individual plans and large self-funded plans received exemptions, significantly reducing the number of people covered.
AHIP has commented on autism mandates and views them from a broader perspective. "The problem with mandated coverage is that we have reached a point where the cumulative effect of so many specific requirements has significantly increased the cost of insurance and therefore reduced access to affordable coverage," says Susan Pisano, an AHIP spokeswoman.
Cost studies
In terms of the increased premiums directly related to autism mandates, proponents in Pennsylvania submitted information from several cost studies that indicate autism coverage adds about 1 percent to the cost of premiums.
From the data it received, Abt Associates projected that the Pennsylvania coverage would produce a $1 increase in health insurance premiums per member, per month. Abt factored in a variety of assumptions about cost savings and utilization to arrive at its lower number.
The Louisiana Association of Health Plans reportedly estimated a 0.5 percent to 1 percent premium increase.
Beneath the surface lies another type of cost issue involving ABA services. The American Academy of Pediatrics calls ABA an educational intervention. Controversy surrounding the educational versus medical nature of ABA is central to ABA being covered by health insurance.
Kaiser Permanente wrote: "Our view is that applied behavior analysis therapy is primarily used to change behavior to achieve educational objectives rather than address clinical problems. It is not required to be provided by people with clinical training or a clinical license and is best provided in a home or school setting rather than a medical setting." The statement came after California's Managed Health Care Department overturned the health plan's denial of ABA services for a child.
Some overlap
Under the federal Individuals with Disabilities Education Act, early intervention and special education programs must provide services to children with autism, so there is overlap with the health insurance legislation.
Independence Blue Cross in eastern Pennsylvania has a written policy. "Forming a therapeutic alliance between the parent(s), family members, and the school staff is the most crucial part of the treatment plan for children who are diagnosed with autism spectrum disorder (ASD). The treatment plan should also include a realistic assessment of the available resources."
Educational services, including special education and forms of behavior modification, are the central and essential aspects of treatment."
This overlap and delineation of responsibility has been resolved in the autism legislation of some states. For example, Texas's autism law cuts off health insurance coverage at age 6, when school programs kick in.
As the number of children with autism rises and services paid through special education programs increase, there is often jockeying to determine whether private health insurance, Medicaid, or special education should pay for treatment.
Small employers
Private coverage is always primary over Medicaid, but Medicaid may step in if private benefits are exhausted. "There is a need for everyone to step up to the plate and assume appropriate responsibility," says Friedlander. It's not the role of health plans to negotiate with a child's school district, says Friedlander. "It's our role to empower the parents to do that or to seek outside assistance."
He adds that employee assistance programs that provide legal benefits are a resource for parents in this area.
Discussion needed
AHIP says an open discussion is needed to clarify the roles of the parties involved.
"Some of the services included in the mandate discussion have traditionally been provided by counties and school systems as educational services. This is a public policy question as both these systems and the health care system face major challenges," says AHIP's Pisano.
Different sources have reported varying numbers of states with mandated coverage for autism. The numbers range from 13 to 24. The nature and extent of the requirements vary widely.
For example, Connecticut requires benefits for "mental or nervous conditions" and the diagnosis for autism fall into this category. Other states view autism as a neurological disorder and require coverage on par with physical illnesses.
Autism Speaks is working on autism "insurance reform" legislation across the country. Its model legislation is very specific about the scope of services required, which goes beyond ABA to include prescriptions, psychiatric care, speech, physical and occupational therapies, and habilitative care.
State action
Elizabeth Emken, vice president for government affairs at Autism Speaks, says that in addition to Louisiana and Pennsylvania, six states have enacted legislation very close to its model: Arizona, Florida, Indiana, Minnesota, South Carolina, and Texas.
Eight states are considering legislation that has been endorsed by Autism Speaks, and 20 states are considering some form of new autism reform legislation. Sixteen states now have no autism legislation under consideration or enacted.
Medical Directors Forum Webinar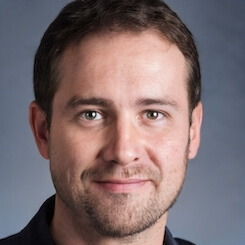 Paul Lendner ist ein praktizierender Experte im Bereich Gesundheit, Medizin und Fitness. Er schreibt bereits seit über 5 Jahren für das Managed Care Mag. Mit seinen Artikeln, die einen einzigartigen Expertenstatus nachweisen, liefert er unseren Lesern nicht nur Mehrwert, sondern auch Hilfestellung bei ihren Problemen.