A peptide fusion protein can stem the tide of abnormal, excessive bleeding
Platelets are amazing components of our bloodstream. Not actually cells (they lack a nucleus and major metabolic machinery) and available in large quantities, they respond in a moment's notice to a leak in our blood vessels to prevent catastrophic bleeding.
A normal platelet count has a rather wide range — from 150,000 to 450,000 platelets per microliter of blood. They are also very effective at preventing bleeding, as just a small part (10,000) of the normal amount will prevent bleeding in most people.
Most of the time, people do not even know platelets are around, but occasionally an abnormality of platelets places a person at high risk for medical complications. One abnormality is a disorder called idiopathic thrombocytopenia purpura or ITP. The name describes the disorder — idiopathic for unknown cause, thrombocytopenia for low platelet count, and purpura for bruised skin.
Two forms: acute and chronic
The acute form often follows a viral infection and occurs in children. This form typically lasts about 6 to 12 months, often resolves spontaneously, typically does not return, and may not even require treatment. About 5 percent of children may require therapy if the condition does not resolve spontaneously.
Chronic ITP has a variable presentation and its course can last for decades. It is known to be an autoimmune disease that marks platelets to be destroyed by the spleen, but the trigger is unknown. With time, most people suffering from chronic ITP are able to cease active treatment and keep a safe platelet count.
Treatment of chronic ITP depends upon the symptoms and platelet count. As long as the platelet count remains high and no bleeding occurs, there is no need to treat.
If the count drops to low levels or if signs of bleeding occur, treatment is rendered. Types of bleeding include excessive bruising, prolonged bleeding from skin injuries, spontaneous bleeding from gums or nose, blood in the urine or stools, and unusually heavy menses in women.
The diagnosis of ITP is based upon excluding other causes of bleeding and the low platelet count. The low count can be from another infection, other bone marrow disorders, or medication side effects.
Tests that are typical of the workup for ITP include a complete blood count (CBC), blood smear, and bone marrow biopsy with microscopic examination. Once these tests exclude other causes of thrombocytopenia, ITP can be considered.
Therapeutic approaches include immune system modulation with corticosteroids and intravenous immunoglobulin or surgical removal of the spleen to prevent platelet destruction. In an emergency, transfusions of platelets may be used, but due to the very short lifespan of a platelet, this therapy is not feasible for long-term use.
Romiplostim
In late August, the FDA announced approval of a new approach to treating ITP, romiplostim (Nplate). Romiplostim is an Fc-peptide fusion protein (also called a peptibody) that activates intracellular transcriptional pathways leading to increased platelet production via the TPO receptor.
The peptibody molecule contains two single chain component subunits linked to the constant domains of antibodies. It does not contain an amino acid sequence similar to endogenous TPO. It is produced by recombinant DNA technology in E. coli.
Thrombopoietin receptor agonist
Manufactured by Amgen, romiplostim is a thrombopoietin receptor agonist indicated for the treatment of thrombocytopenia in patients with chronic immune thrombocytopenic purpura who have had an insufficient response to corticosteroids, intravenous immunoglobulin, or splenectomy. It should only be used in patients whose degree of thrombocytopenia and clinical condition increase the risk for bleeding.
Romiplostim should not be used in an attempt to normalize platelet counts. Dosage is 1mcg/kg once weekly as a subcutaneous injection. Dosage is adjusted weekly by 1mcg/kg increments to achieve and maintain a platelet count of ≥50,000/ml of blood as necessary to reduce the risk of bleeding.
Physicians should not exceed a maximum weekly dose of 10 mcg/kg and should not administer the drug if the platelet count is greater than 400,000.
Recommended monitoring includes the platelet count, CBCs, and microscopic examination of peripheral blood smears before, during, and for at least two weeks following cessation of romiplostim.
Romiplostim should be discontinued if the platelet count does not increase to a level sufficient to avoid clinically important bleeding after four weeks of romiplostim therapy at the maximum dose.
Romiplostim is supplied in single-use vials as a sterile, preservative-free white lyophilized powder that must be reconstituted and administered with a syringe with 0.01ml graduations, as very small volumes are needed. It is distributed in 250 and 500 mcg vials costing $1,063 and $2,125 respectively.
Romiplostim is available only through a restricted distribution program called the Nplate NEXUS (Network of Experts Understanding and Supporting Nplate and Patients) Program. Only prescribers and patients registered through NEXUS are able to prescribe, administer, and receive romiplostim. Prescribers and patients are required to understand the risks of romiplostim therapy in order to be registered in NEXUS.
Managed care implications
Romiplostim is the first targeted therapy for ITP. Since ITP is not very common, it is unlikely that romiplostim will create a budget shortfall in aggregate, but individually, the cost of this therapy will be noticed. At roughly $4 per microgram, an average 150-lb. patient at maximum dose (10mgm/kg/week) could potentially cost over $140,000 per year, virtually ensuring that health plans will develop management processes.
Of more import is that another class of drugs — peptibodies — is now in existence. Peptibodies' antibody level of specificity in a biologic molecule is simple enough for E. coli to create, a process much less complicated than mammalian bioreactors. Others are in development and will certainly be a highlight of Tomorrow's Medicine.
The author is a director in the value-based health department at Genentech Inc. During the last three years, before taking the Genentech position, he received honoraria or other financial benefits from: Amgen, Amylin Pharmaceuticals, AstraZeneca, Biogen Idec, Centocor, Galderma, GlaxoSmithKline, Johnson & Johnson, Merck, Novartis, Novo Nordisk, Pfizer, Procter & Gamble, Q-Med, Sanofi-Aventis, Teva Pharmaceuticals Industries, UCB, and Wyeth. The views expressed in Tomorrow's Medicine are the author's alone.
---
Our most popular topics on Managedcaremag.com
---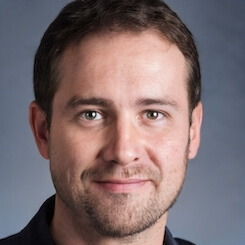 Paul Lendner ist ein praktizierender Experte im Bereich Gesundheit, Medizin und Fitness. Er schreibt bereits seit über 5 Jahren für das Managed Care Mag. Mit seinen Artikeln, die einen einzigartigen Expertenstatus nachweisen, liefert er unseren Lesern nicht nur Mehrwert, sondern auch Hilfestellung bei ihren Problemen.