MANAGED CARE 

October

 

2008

. ©MediMedia USA
Don Bradley, MD, the chief medical officer at Blue Cross & Blue Shield of North Carolina, says that health plan officials understand that they must venture into areas once the purview of public policy.
"When you look at the possible interventions we can do to impact health and medical expense, a lot of the things have been tried or are already implemented," says Bradley. "I think you've got to move to the next level. I think most health plans are doing something."
Which means that most health plans must then argue why the something they're doing is significantly different and better then the something everyone else is doing. Bradley says that what sets his company's anti-obesity "healthy lifestyle choices" program apart is its comprehensiveness, how much the plan tracks outcomes and expenditures, and the recognition that this is a long-term project.
That last, the idea that the insurer wants to influence lifestyles over 20 or more years, bumps into the historic hesitancy on managed care's part to try to influence member behavior over the long haul.
Single-state plan
Bradley answers that in part by pointing to BCBSNC's position. "Yes, there is always some churn, but we're a single-state plan," says Bradley. "Without a doubt we're the largest carrier. We genuinely believe that though we may lose people, by and large we get them back."
Even if they're no longer covered by an employer.
Like many insurers, BCBSNC offers a Medicare Advantage plan, through a subsidiary. "We'd rather get them back in better shape than worse," says Bradley. "Most payers are starting to focus on some of this. Even Medicare is starting to focus on some of this. We're all doing it a little bit differently."
Of course, being a single-state plan means taking on the health problems of North Carolina. The state has the 17th highest rate of adult obesity in the nation, according to a report issued by the health advocacy organization Trust for America's Health. It has the fifth highest number of overweight youngsters. BCBSNC officials say that members who are overweight cost the company 18 percent more than normal weight members in medical claims and expenses. Obese members cost 32 percent more.
"You see an epidemic, you feel like something needs to be done about it," says Bradley.
This sentiment is not unusual among medical directors, and even health plan CEOs see this as a viable undertaking. Charlie Baker, the chief executive officer at Harvard Pilgrim Health Care, says this approach to public health problems by insurers is a trend.
BCBSNC officials estimate that thanks to the healthy lifestyle choices program the insurer saved about $450,000 on roughly 1,200 participants over two years. Medical expenses for the group were about a third less than what the plan would have expected, given medical cost and utilization trends for commercial membership as a whole. Bradley says the plan saves about $200 per participant per year. Premiums were not included in the equation.
"Premiums aren't necessarily a good indicator of the health costs someone is incurring, particularly in an employer group setting," says Bradley.
The jaded among us used to discussing health care in billions of dollars might not find this all that noteworthy. But for a nose-to-the-grindstone medical director…. "I work like a dog to find a nickel's worth of per-member per-month savings if it's medically based and acceptable to our members," says Bradley.
The program covers physician treatments for obesity, up to six visits a year with a nutritionist, and FDA-approved drugs for the long-term treatment of obesity. In addition, the program is a gateway to what Bradley calls the insurer's "centers of excellence for bariatric surgery" and "all of the different ancillary and support pieces we put around it in terms of education material, screening, and support. What we call toolkits for physicians."
Along the way, the plan is constantly measuring the reaction of doctors — including Bradley's wife, who is a family physician.
"Primary care docs appreciate the fact that doing some of this work, particularly around obesity, takes time and effort on their part. So, actually providing coverage for some of these visits is very exciting stuff," says Bradley. "Financially, we're not seeing huge numbers of claims coming in just for obesity, but as a recognition of the type of effort that needs to be put into creating and facilitating healthy lifestyles, it's a big incentive. There's nothing more frustrating to a primary care doctor than knowing what the patient needs, wanting him to do it, but finding out that there's not going to be coverage for it. The patient is just not going to do it because it costs too much money."
Epidemic?
Bradley is one of those health professionals who label obesity an epidemic, though others would not use that word. It is, however, a recognized condition — with its own ICD-9 number (one of the 278 series) and progressive tendencies. "You gain a pound a year starting at about 35 until about 65," says Bradley. "That's the natural history."
Forget weight loss. Bradley feels that just stopping the progression would yield real health benefits. Weight maintenance is nearly as important as weight loss and can delay or prevent the onset of diabetes, hypertension, and osteoarthritis. "We've got an epidemic going on here," says Bradley. "Would you not treat an epidemic of avian flu? Have we got the specific answers to it? Not necessarily, but to let it go unfettered we'd see some pretty dire consequences."
Not having specific answers led to BCBSNC's decision to track the healthy lifestyle choices program since its launch. "The data about what works and what doesn't aren't quite there," says Bradley. "We're investing money. We happen to be not-for-profit, but we're not a charity. If something doesn't work over three to five years, then we need to stop doing it and move on to something else. Any wise investor would track the resources he puts into it."
Of course, being a wise investor means not only tracking the money but making sure the money is well-spent. Bradley knows that he is not alone in thinking that fighting obesity is a wise investment.
"As I look out in the marketplace, I think Aetna, Cigna, UnitedHealthcare and others are all working on this same kind of thing. I think we just do it better."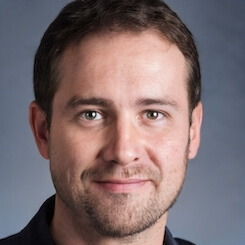 Paul Lendner ist ein praktizierender Experte im Bereich Gesundheit, Medizin und Fitness. Er schreibt bereits seit über 5 Jahren für das Managed Care Mag. Mit seinen Artikeln, die einen einzigartigen Expertenstatus nachweisen, liefert er unseren Lesern nicht nur Mehrwert, sondern auch Hilfestellung bei ihren Problemen.