'Change Is in the Wind'
No matter who wins the White House, clinical executives and other managers will need to deal with a shift in policy
Harry and Louise are older and grayer now, but health care is still the number one topic at the family breakfast table. A friend has cancer but no insurance, says a concerned Louise in their new commercial. Insurance costs are up, and small companies are shedding coverage. "Too many people are falling through the cracks," intones Harry. Whoever gets elected president must make change a top concern. "Bring everyone to the table. Make it happen."
Change, change, change
Fifteen years ago, a younger Harry and Louise were working for the Health Insurance Association of America, long before it was absorbed by America's Health Insurance Plans. They were very effective in rousing public opinion against the kind of change spelled out in the Clinton health plan. Even in 2000, when the HIAA brought them back for another run, they were for insurance subsidies and opposed to "government-run health care."
Now, the iconic couple is an outspoken supporter of reform — without letting on just what that reform should look like.
Their message today hasn't been lost on the two presidential candidates. Both Barack Obama and John McCain have been wrestling over the title for chief change agent. Their widely divergent health plans offer a contrasting look at two radically different approaches to rearranging the market for health insurance in America.
While the race for the presidency is a nail-biter, many health care analysts expect the cards will dictate a distinct shift in the all-important relationship between managed care companies and the politicians that control much of their fate.
How voters realign power in Washington may well determine whether health plans can continue on a course that's run for years, where the government has relied on industry to come up with innovative new products while balancing costs and premiums, or switch to a different path that relies on new government regulations to order the market and accommodate the uninsured.
With analysts of every political stripe anticipating a rise in the number of Democrats in Congress, health plans haven't been waiting for the final tally. Instead, the industry has been increasing its contributions to key Democrats as health plans brace for a new era of more hands-on government management. They are working to protect the future of lucrative programs such as Medicare Advantage, while starting a dialogue with newly elected politicians as well as a phalanx of powerful committee chiefs.
In the meantime, several reform-minded advocacy groups say the realignment in Congress offers an unprecedented opportunity to move from the generic change they all call for to a specific, nonpartisan agenda that can gain swift legislative approval. In an attempt to break out of the political gridlock that has so often pushed other proposals into an early grave, these groups say they want a slate of proposals that any new president, Republican or Democrat, should be able to get behind.
It's all coming to a head during the worst economic crisis since the 1930s.
Economy versus reform
These days, when it comes to health insurance, it seems that everyone is for change. Lots of it. Coalitions combining business groups, consumer advocates, insurers, and labor outfits are prominent harbingers of change. Five groups got together to roll out the latest Harry and Louise commercial, including partners who don't always see eye to eye on the issues.
"Health care reform is a moral imperative," Sister Carol Keehan, CEO of the Catholic Health Association, asserted when the coalition rolled out its campaign at the National Press Club in Washington. "We must keep reform at the top of our national priority list," said Rich Umbdenstock, president and CEO of the American Hospital Association. "The health care situation is unsustainable if it continues like this," said Todd Stottlemeyer, the CEO of the National Federation of Independent Business (NFIB), a small-business lobbying group that had grouped itself with the opposition coalition that Harry and Louise spoke for back in 1993.
There are others. Divided We Fall includes the AARP, the Business Roundtable, the Service Employees International Union and, once again, the NFIB. Once again the emphasis is on urging a united front for health insurance that is affordable and available to all.
A year ago, veteran congressional observer William Hoagland had been predicting that Hillary Clinton, an outspoken advocate of top-to-bottom health care reform, would ride that sentiment all the way to the White House. Now Hoagland, who spent 30 years working for Senate Republicans before being named VP for public policy at Cigna and leader of its new Public Policy Group, is not so sure whether it will be Obama or McCain who will make it to the White House. In some respects, he says, it won't matter.
"Something is going to change," says Hoagland. "But I doubt that it will be a major, comprehensive change."
The new president will first have to deal with the country's biggest economic crisis since the Great Depression, an unsettled foreign policy arena, and an annual budget deficit that is steamrolling its way to $500 billion or more. That won't leave much room for a controversial health care reform bill in the first 100 days of any new administration.
"While health care reform is still on the tongues of the candidates and a lot of people out there, I have to tell you that other issues are more dominant and will be confronting the next president and the next Congress," says Hoagland. "While health care comes in there, it's not going to be the first thing on the list in terms of comprehensive proposals."
"There isn't much chance of any major reform," agrees Bob Laszewski, president of Health Policy & Strategy Associates and a longtime analyst and blogger. "There's no chance of major regulation of the health insurance market dealing with the uninsured. So I don't look for any major or sweeping reform."
With Congress unable to pay for ambitious reforms, Hoagland adds, federal and state lawmakers and appointed officials are likely to turn to new regulations to alter the way the market works if they cannot agree on legislation that makes revolutionary change.
"And I see that coming particularly through the states," says Hoagland.
If the focus switches to regulatory controls, even Hoagland's list of possible incremental steps could usher in significant changes for the health insurance market.
The incoming Congress, which many expect to have more Democrats than the present Congress, will have to deal swiftly with the unresolved issues surrounding SCHIP expansion and a looming 20 percent cut in Medicare's payment rate to physicians. That growing majority of Democrats in both the House and Senate will have its hands on the legislative process, looking to impose new regulations on the industry.
The Democrats' growing influence is likely to threaten private fee-for-service Medicare plans by equalizing the program's payment rates with traditional Medicare.
"As states see the federal government stepping aside from comprehensive reform, they are likely to come up with new regulations of their own," says Hoagland. Pay-or-play laws like the one in Massachusetts, in which companies must either provide health coverage or pay a tax, may well spur a state assault on federal ERISA exemptions, a serious issue for health plans that cater to big employers.
Under ERISA, self-insured employers are exempt from state regulations. And if the federal government won't reform the system, says Hoagland, then states are more likely to insist on regulating all companies.
"Everyone's calling for change, but they're not putting anything on the table the other guy can vote for," says Laszewski. "If you look at every major group, no one is willing to sacrifice anything. You can't come up with the $100 billion you need for a new health care plan when you're looking at a $500 billion deficit." He ticks off a series of huge new federal burdens, from the takeover of Fannie Mae and Freddie Mac to tax cut proposals from both McCain and Obama.
Laszewski sums it up: "You can't talk about health care reform unless in the same breath you talk about America's fiscal situation."
The nonpartisan reformers, though, aren't about to let a crisis interfere with their efforts. They want serious change in the first 100 days of a new administration. Several players are coming together now to do just that.
First 100 days
"Quietly and confidentially," representatives of many of the political odd-bedfellows club now aligned in common cause for generic reform are reaching for a set of common policy initiatives, says Ron Pollack, who heads the influential Families USA, another supporter of Harry and Louise's new marketing campaign.
"There's really been a material change in the attitude of groups irrespective of ideology," says Pollack. "People recognize that they can't simply do what they've done in the past. They want to make a virtue out of second choice. I can't show you a broad agreement, but I can tell you such a process is moving forward and that attitudes in the room among diverse stakeholders are really impressive."
Sometime after the election but before the next president is inaugurated, he says, look for a detailed coalition plan for change. "I think that there is a very high likelihood that meaningful health care reform will be squarely on the agenda beginning in the next Congress."
"We're part of that group," says Karen Ignagni, the longtime head of the industry's chief lobbying group, America's Health Insurance Plans, which signed off on the new campaign featuring Harry and Louise. "We've been meeting and working on this."
Ignagni and Pollack do not spell out all the players and all the possible policy changes they will advocate. Ignagni does say that there is broad consensus among stakeholders about "comparative effectiveness, quality improvement, care coordination, disease management, and information technology."
Those are all issues that are common to both candidates and they are serious proposals for health care.
Furthermore, the next president is going to have to address the health care safety net, Ignagni says, along with the "patchwork quilt of programs under Medicaid that no one understands."
This ad hoc group is staying focused on the middle ground, quick to resist any pull toward one political party or the other. The group plans to move quickly, looking to get on the agenda in the first 100 days of a new administration.
There are serious issues that confront the country aside from health care, Ignagni quickly agrees, but no one can understate the importance of a coalition approach to health care reform. The economic challenge could help gain support rather than hurt it.
"I don't want to be a Pollyanna," she says, "but there are significant economic benefits associated with health care reform."
Don't look for anyone in the group to take sides in the election. Their focus is staying "positive and productive," says Ignagni.
Even Laszewski doesn't completely discount the chance of a significant reform leap. If it's coming, he says, it's going to have to be a compromise everyone can agree on.
"Ron Wyden's bill is an example of what could happen if they compromise," says Laszewski, citing a bipartisan bill that proposes to shift from an employer-based health insurance system to one in which individuals would be required to pick their plan, with subsidies for low-income consumers. "I don't see that willingness yet. If you were going to have a compromise between conservatives and liberals, that's a compromise that gives both sides what they want. It's also a major, major leap, though, and I don't see that happening."
Right vs. left
"Capitalism is a wonderful thing, but it shouldn't be in health care," House Judiciary Committee Chairman John Conyers, a longtime proponent of a single-payer system, told a luncheon crowd during the Democratic National Convention in ?Denver.
That's a provocative statement, and one that has little currency in the debate that's raging now. While that argument is popular among some on the left, the Democratic side of the debate is dominated now by Obama's message that private insurance should be preserved but controlled through new regulations governing premiums, access, and mandated coverage.
But whether you look to the right or left of the political spectrum, the regulatory tool is always closest at hand. Both see it as a weapon; they just disagree about where it's pointed.
"The three primary problems we have now are cost and quality and access," says John Goodman, who runs the conservative National Center for Policy Analysis based in Dallas. "And the great danger is that we will enact a lot of reforms that will raise taxes, create new regulations, and otherwise discomfort and harass us without solving any of those three problems. I'm tempted to say that is the likely thing to happen. People are inclined to do something without asking what to do with these three problems."
What Goodman, a champion of health savings accounts and an advocate of a version of consumer-directed health care, sees as danger looks, from the left, like opportunity.
"Both candidates have plans that would significantly change the way health care works in America," says Richard Kirsch, the national campaign manager for Health Care for America Now, an advocacy group that includes a large contingent of labor organizations as well as groups like MoveOn.org that support Obama. "They take totally divergent approaches but they both say that major change has to happen. So regardless of who is the president, it's clear that there's going to be an agenda for major change."
Even if McCain is the last man standing at the door to the White House, says Kirsch, he is going to have to come around more to the Obama plan than his own.
Hybrid model?
"With all this pressure for change, McCain would have to figure out how to work with a larger Democratic majority in the Congress on pressing domestic issues like health care," adds Kirsch. "We want to have a system that gives people a choice between regulated insurance or a public plan. If you look around the world, there are lots of hybrid models regulated by the government."
It's just that kind of approach, though, that Grace-Marie Turner, president of the free-market champion Galen Institute, says can only make matters worse.
"Political leaders should foster a more competitive market for insurance by freeing companies to offer more flexible, affordable policies," she said in a recent article on Medscape. "That means rolling back mandates and regulations that have made health insurance so expensive in the first place — including community rating, guaranteed issue, and a tightly regulated insurance market that has dried up competition — and they should immediately advance initiatives that provide new subsidies for the uninsured to purchase this more affordable private insurance."
Managed care has a big stake in the outcome of that debate.
Who makes the sacrifice?
As calls for reform spiked in the run-up to the election, managed care organizations may have provided added ammunition to their most outspoken critics with comments intended to soothe some troubled investors.
Last spring, as a lineup of the country's biggest and best known health plans gathered with analysts and investors to review some sorely disappointing quarterly profit numbers, the talk turned to cutting costs by throwing all their leveraged market weight to win lower rates from providers and raising premiums, too.
The emphasis was on improving the bottom line.
"We will not sacrifice profitability for membership," Angela Braly, the CEO of WellPoint, told analysts last spring.
Those are fighting words to Kirsch. Profitability, he says, is exactly what should be sacrificed in making health care more affordable. And new regulations can do just that. Getting 90 percent of premiums to go toward health care costs with the rest set aside for administrative costs and profits would be one simple way to reduce costs.
"Employers and consumers are interested in seeing that what you have has value," says Kirsch. "That was the original idea of managed care." Now, the industry is more interested in profit than health, he says.
/Laszewski, though, is betting that the whole reform movement will get whittled down to three much more modest areas that most members of Congress can agree on.
"Most likely what we will have is a bill that makes it easier for small employers to access insurance, offering some financial assistance; a bill having to do with health information technology; and we'll have to deal with the physician payment problem again," he says.
Come New Year's Day, 2010, physicians will be looking at a proposed 20 percent cut in Medicare payment rates. That has to be fixed, and the easiest way is by doing what they did this year: Cut it out of Medicare Advantage.
"The only place there is an incredible pot of money in Washington D.C., period, is Medicare Advantage," says Laszewski. Congress will move to equalize the rates for both lower cost traditional Medicare and Medicare Advantage, and that will probably trigger an exodus of health plans out of the government program.
AHIP's Ignagni, though, doesn't believe that lawmakers will readily cut support — and benefits — for a program that has signed up large numbers of constituents who are happy with what they have now.
"I'm not saying they won't go back," says Ignagni. "But I think that members of Congress are going to be looking very carefully at how it impacts their constituency."
The no-change option
Ultimately, nothing may happen, notes Goodman, if a Republican president squares off against a Democratic majority in Congress.
He thinks that could be good.
"Gridlock is better than doing the wrong thing," says Goodman. "I know there's a desire to do something, but most of the proposals would not improve cost and quality and most wouldn't improve access.
"What a lot of people in the business world think is that health care reform will relieve them of the burden of providing health care insurance," says Goodman.
"When you look at the left, all they have in mind is making employers pay even more than they pay today. This is why gridlock is in some ways likely. Everybody's idea of reform is getting somebody else to pay for health care."
Absent real reform, the pressure will continue to build. Laszewski doesn't see any reason 2009 ultimately won't look a lot like 2008. Or, for that matter, 1976.
"Every year since 1976, when Carter got elected," says the analyst, "people have been telling me this can't go on."
Yet, it does.
"Gridlock is better than doing the wrong thing," says the conservative John Goodman. "Everybody's idea of reform is getting somebody else to pay for health care."
---
Our most popular topics on Managedcaremag.com
---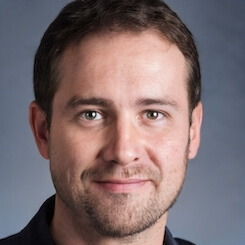 Paul Lendner ist ein praktizierender Experte im Bereich Gesundheit, Medizin und Fitness. Er schreibt bereits seit über 5 Jahren für das Managed Care Mag. Mit seinen Artikeln, die einen einzigartigen Expertenstatus nachweisen, liefert er unseren Lesern nicht nur Mehrwert, sondern auch Hilfestellung bei ihren Problemen.