Health plans are evaluating whether to stop carving out drug benefits, disease management, and even behavioral health management
Given emerging technology — and a contracting economy — health plans are looking hard at whether carve-outs for pharmacy benefits, disease management, specialty pharmacy, and behavioral health care are worth the money. Affordable software for managing even the most esoteric of services — expensive long-term drug therapies for cancer, for example — is becoming available.
Most important, plans are increasingly aware that a comprehensive integrated approach to managing a continuum of care is a powerful marketing strategy. They say their ability to merge drug data with lab results and diagnostic history is the future of high quality medicine.
Why, they ask themselves, should they subsidize the bottom lines of PBMs, managed behavioral health care companies, and disease management vendors? Couldn't they earn the revenue going to these vendors from purchasers?
"Several very large plans, such as Aetna, are bringing these services back in-house, especially disease management," says Peter Kongstvedt, MD, a leading health care consultant. "The theory is that they themselves can use the sophisticated information technology needed to manage care upstream, identifying cases early that will cost more money later. Handling these services in-house allows them to tightly integrate case management."
A carve-out is just what the phrase implies: health care programs focused on a specific disease (like diabetes) or service (like prescription coverage) that are "carved-out" of a benefit design. A vendor is paid to provide them, usually for a flat fee. The care provided is usually highly managed and generally the vendor assumes financial risk.
The value of a carve-out — whether it is for managing prescriptions, chronic diseases, mental health and substance abuse treatment, or expensive injectables — is to provide the expertise that would be prohibitively expensive for plans to develop and sustain. But health plans are developing the technology needed to successfully manage those areas, say some experts, and offering an integration of care that stand-alone vendors can never provide.
Plans refer to the technology that allows for service integration as informatics, and they view their claims databases as chronic disease management tools. Kongstvedt says that predictive modeling — a sophisticated and expensive technology used to predict individual member risk for specific diseases — is an example of what deep-pocketed national plans might be able to implement that is beyond the reach of regional plans, which makes them more reliant on carve-outs. "But even that is changing as sophisticated technology becomes less expensive and therefore more available to more plans," he says. "That could be what will affect the future, especially for disease management vendors."
Disease Management
One carve-out industry undergoing significant transformation is disease management. Plans are bringing these programs in-house for several reasons — the single biggest reason being that new technology is allowing the integration of databases, including prescription records, medical claims, and laboratory data. A survey by Health Industry Research Companies (HIRC), a consultant, found that in 2006, health plans purchased 169 such programs from DM vendors. Last year, that number had fallen to 80. A marketing push by a couple of vendors brought that number back up to 112, as of last spring.
Plans are increasingly aggressive in marketing their ability to manage chronic diseases, and they position themselves as competitors to stand-alone DM vendors — in fact, they use informatics to push their book of business. Aetna, for example, promotes what it calls its "CareEngine System" personal health record. What such plans offer purchasers is the ability to manage — not just treat — a chronic disease, interacting with patients in a personal and aggressive manner.
The CareEngine System is a proprietary technology developed by ActiveHealth Management, Aetna's own DM company for high-risk patients. The technology continuously scans an individual's health data and claims information against medical literature and alerts members and physicians to "possible urgent situations and opportunities to improve care," the company says. It integrates data from medical, pharmacy, and laboratory claims and is tied into the personal health record that a member can access and update with family medical histories.
Aetna decided several years ago to bring most carved-out services back into a fully integrated delivery system — and the company really never looked back. The idea was to create a "holistic, member-centric way of acting," says Laurie Brubaker, head of Integrated Health and Productivity Solutions.
According to Brubaker, the company uses its claims database to stratify members into four segments: healthy or low risk, at risk for disease or injury, managing a chronic disease, and experiencing major and catastrophic health care events. Aetna Health Connections is the company's disease management program.
All this is pretty sophisticated, and Aetna prides itself on being ahead of the curve. "We have developed the leverage, through our technology, to build bridges across an entire spectrum of care," says Brubaker, including behavioral health care and the complications associated with a number of chronic diseases. "It's a seamless system between medical and pharmaceutical that improves quality, reduces costs, and offers payers a paradigm shift in how health care is delivered."
Experience counts
Integration is all well and good, says Al Lewis, president of the Disease Management Purchasing Consortium International, but DM uses protocols that were developed over time by vendors — and is still delivered, at least on the state and regional levels, more effectively by those with the most experience. "Without question there is a trend toward internal provision of DM by large health plans," he says. "But we maintain a large database of outcomes, and it shows that outsourced vendors tend to do better. They provide better training and get better results. They already know all the tricks. In most cases they've been doing it for a much longer time."
And they remain a force to reckon with on a regional and state basis. The HIRC report stated that "regional health plans continue to embrace DM and continue to use vendors." HIRC found that disease management organizations, excluding in-sourced programs, will have about $2.3 billion in revenue this year. Those are the plans marketed directly to HMOs and employers. How much revenue in-house DM programs add to health plans' bottom line isn't known.
The HIRC document also reported a survey of purchaser satisfaction and found that "the list of the most effective health plan DM programs on a national level has decreased, with only four plans nominated in 2008. This is because some large integrated national payers are reporting inaccurate outcomes data. In contrast, the number of most effective statewide or regional health plan DM programs has increased to 24. This may be attributable to strong physician networks."
Notwithstanding all that, even some regional plans are bringing DM in-house. Blue Cross & Blue Shield of Minnesota announced in May that it is launching its own DM program and ending its relationship with Healthways, a Tennessee-based DM vendor. The BCBSMN program will be telephonic and use computer searches of medical records.
"These decisions depend on individual plan circumstances, such as scale and staffing goals," says Gordon Norman, MD, executive vice president and chief science officer of Alere Medical, one of the nation's largest disease management companies. His professional experience exemplifies the changes that are occurring in the disease management business. He joined Alere in 2005 when it purchased PacifiCare's disease management business and became that health plan's exclusive disease management vendor. PacifiCare is now owned by UnitedHealth Group, and United has its own in-house disease management unit, OptumHealth. But OptumHealth subcontracts with Alere to provide several DM programs.
"There are advantages to in-sourcing and to out-sourcing specific services, and that is what many plans are now doing," says Norman. "They turn to outside vendors to provide services that are particularly difficult to manage, such as high-risk pregnancies which may require intensive heart monitoring, or behavioral health care, which may have an entirely different benefit design than medical."
"The industry has indeed become very complex," says Tracey Morehead, president of what used to be called the Disease Management Association of America and is now named DMAA: The Care Continuum Alliance. "That's why we changed our name. Our organization now represents a wide range of companies, including plans, DM vendors, pharmacy manufacturers. And their services are spreading into new markets, such as hospital systems."
Worth the cost?
DM vendors are offering more services to more markets, but vendors are still having difficulty establishing their cost effectiveness. A recent commentary by Brenda Motheral, BPharm, of the DM consulting company CareScientific in Brentwood, Tenn., published in the Sept. 2008 Journal of Managed Care Pharmacy, states that DM companies still have to prove that they are cost-effective. "It does not really matter whether DM is offered by a health plan or a vendor; it remains an open question whether they established their effectiveness," says Motheral in an interview. "They still need to establish, for example, that they can function transparently and have proven outcomes."
Challenges in DM models
Challenges exist for plans in implementing disease management through vendors, and several exist regardless of implementation model. Here are some of those challenges and possible remedies, as outlined by DM expert Brenda Motheral, PhD, of the DM consultancy CareScientific in Brentwood, Tenn.
Challenges and opportunities for DM purchasers
Challenges
Strategies to derive greater value from disease management
Misalignment of vendor and client interests
Move to a revenue model that aligns incentives between vendor and client
Insufficient transparency
Require greater transparency for engagement, interventions, and reporting
Insufficient plausibility
Conduct plausibility tests, both prospective and retrospective
More rigorous evaluation methodology
Require comparison groups from nonparticipating groups, rather than from nonparticipating individuals
Insufficient evidence of improved outcomes

Expand outcomes assessment and contract requirements to include key clinical indicators (e.g., medication compliance)
Share findings with other purchasers

Source: Motheral, Brenda. 2008: A Tipping Point for Disease Management. JMCP. Vol. 14, No. 7, 643-649.
Behavioral Health Care
Mental health case management outcomes data are hard to come by. Kongstvedt points to the fact that "particular expertise is needed to successfully manage the clinical aspects of mental illness because the treatments are unique." Management of many mental illnesses, for example schizophrenia, is often done by specialty companies even when a plan maintains an in-house behavioral health program.
But the management of depression, which often accompanies chronic diseases like congestive heart failure and diabetes, by an integrated internal program has clearly demonstrated cost effectiveness, says Kongstvedt. "It is in the ability to manage the complexity of disease states that disease management is the most valuable. Depression management is a good example of the possible advantages inherent in an internal, integrated program."
Aetna ended its relationship with Magellan, the dominant managed behavioral health company, in 2004. Last year it reported some meaningful outcomes in the internal program it developed, the Medical/Psychiatric High Risk Case Management Program (Med Psych). Med Psych targets members who have concurrent medical and behavioral health conditions, particularly diabetes and depression. The program evaluation looked at medical, pharmacy, and utilization costs over one year and compared members who were enrolled in the Med Psych program with those who were not enrolled. The study looked at claims data for 2,737 Aetna HMO members and 1,834 Aetna PPO members.
Aetna Behavioral Health, the wholly owned company that runs Med Pysch, demonstrated a total behavioral cost savings of $136 per member per month when members were enrolled in the program compared to members who were not enrolled. In addition, medical costs for these depressed diabetic patients decreased by $175 PMPM.
Pharmacy and antidepressant costs did rise ($39 PMPM and $11 PMPM, respectively) for members enrolled in the program. A post evaluation of enrolled patients showed an increase in self-perception of physical and mental health as measured by SF12 scores. (The SF12 is an industry-standard, 12-item, self-administered questionnaire that assesses symptoms, functioning, and quality of life.)
The primary way a fully integrated behavioral/medical model differs from a vendor model is that there is no distinction between physical and behavioral health. Benefit structures are combined, financial risk is pooled with risk for medical services, and a common provider network is established. With a vendor, there would be a distinct behavioral health panel managed by that vendor.
But notwithstanding those advantages, the complexity of a full range of behavioral health benefits — especially for chronic mental illnesses — means that state and regional plans will probably continue to rely on vendors. It is too early to tell what the federal government's recently enacted parity legislation, which does not take effect for a couple of years, will do to the market, but some experts say that carve-outs will remain important in this field for some time.
Drug Benefits
Whether or not that is also true for pharmacy benefits, including specialty pharmacy, is unclear, however. Health plans, even several of the regional plans that are engaged in Medicare Part D, do appear eager to bring their drug benefits in-house — primarily because the value of integration of drug and medical services is not at all unclear. "PBMs simply do not have access to diagnostic data," says Aetna's Brubaker. "That pretty much eliminates their ability to integrate these benefits."
Very large employers apparently do not see it that way, at least not yet. Nearly 60 percent of 508 respondents (all employers with 500 or more employees) to a recent Mercer pharmacy benefit survey use either a pharmacy benefit management company (48 percent) or pharmacy benefit administrator (10 percent) to manage their drug benefit. Forty-one percent rely on a health plan to provide pharmacy benefit services. Mercer says use of PBMs has been stable for several years.
But use of PBMs is strongly related to employer size: Just 34 percent of respondents with 500 to 999 employees use a PBM, compared to 70 percent of those with 20,000 or more employees. PBMs are used most frequently in the South and Midwest (54 percent and 53 percent of respondents, respectively); they are least common in the West (34 percent). The three PBMs used most frequently by survey respondents are the three big players, which have the ability to offer substantial savings. CVS Caremark has 25 percent of these respondents, Medco has 24 percent, and Express Scripts has 15 percent.
"We offer a focused approach," says Jon Blauman, Medco's vice president for marketing and product development. "We offer a degree of expertise that is very difficult for a health plan to replicate, and we offer a pricing model that is very difficult to match."
Market analysts agree that PBMs offer a powerful model. In a recent survey of 50 large employers by J.P. Morgan Securities, two thirds of respondents said that the probability of creating an internal drug benefit program under a medical benefit in the next two years was less than 25 percent. "Price and services were cited as the top two benefits of carving out drug spend," the report says.
UnitedHealth Group and Cigna and other plans have invested resources to provide some types of services similar to those of PBMs. "Major health plans, including national and regional health plans, have become more aggressive in their attempt to prevent carve-out of prescription drug benefits to PBMs," according to the Mercer analysis. Their tactics include aggressive pricing.
Cigna Pharmacy Management has implemented what it calls the Prescription Drug Price Quote tool, an online tool that allows members to seek the best price under their specific health plan, comparing brand-name drugs, generics, and therapeutic equivalents and taking into account tier placement, mail-order discount, and other factors. The company reported that one employer that was testing this tool's associated electronic coupon program achieved a 74 percent conversion to generics, resulting in a 7 percent reduction in the increase in drug costs for one year.
Aetna officials say that it is the integration of medical and pharmacy coverage that is the single most important element in an internal drug benefit. The company announced in September that it experienced medical cost savings of 2.7 percent in both 2005 and 2006 as a direct result of the integration of the pharmacy benefit, about $6 PMPM at that time on a total PMPM medical cost of $227 for those in the analysis.
The primary rationale for carving out PBM services is mail order, where most of the savings to payers occur. As PBMs are being forced by state laws to become more transparent, some plans are asking whether they might be able to provide the service more cheaply themselves. Some national plans have developed mail order services.
Specialty pharmacy
No single drug cost factor has caught the attention of purchasers as much as specialty pharmacy, the single largest contributor to the jump in drug prices, accounting for more than a third in the overall jump in drug costs last year. The primary reason for a plan to hire a vendor is that managing specialty pharmacy requires highly specialized expertise. But as populations age and disease management becomes an increasingly prevalent product line for health plans, folding specialty pharmacy into chronic disease management is increasingly cost-effective.
A Medco survey found that purchasers continue to have strong faith in PBMs to help control the cost of specialty drugs. But a fifth of the respondents said that health plans could do the job just as well.
"What purchasers want from us that they believe they cannot get from plans is that all of our systems revolve around our drug benefit," says Medco's Blauman. "That expertise carries over to specialty drugs."
Perhaps, says Aetna's Brubaker, but "The single most important element in the provision of health care is quality, and integration of care is the single most important element in quality care."
Plans use a variety of management techniques
Drug benefit plans include a variety of drug inclusions, exclusions, and utilization management tools to manage drug mix, and employers are using a broad range of utilization management tools in their plan designs for all diseases and conditions. Implementing each tool varies for five highly prevalent diseases that are commonly treated with drug therapies. More employers are using disease management in 2008 than last year to manage diabetes than to manage asthma, high blood pressure, and high cholesterol.
Percentage of employers using utilization management tool
Source: Prescription Drug Benefit Cost and Plan Design Report, 2008-09 Edition. Pharmacy Benefit Management Institute.
---
Our most popular topics on Managedcaremag.com
---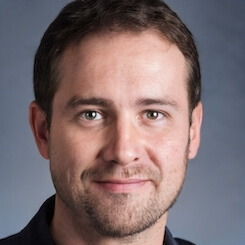 Paul Lendner ist ein praktizierender Experte im Bereich Gesundheit, Medizin und Fitness. Er schreibt bereits seit über 5 Jahren für das Managed Care Mag. Mit seinen Artikeln, die einen einzigartigen Expertenstatus nachweisen, liefert er unseren Lesern nicht nur Mehrwert, sondern auch Hilfestellung bei ihren Problemen.