Sancuso is at least as effective as the oral form of therapy, and careful attention to daily medication needs may provide a cost savings
Although few symptoms are more unpleasant than nausea and vomiting, most of us have not thought much about this disagreeable activity.
Thankfully, most of us only experience this symptom when a virus hits. But those undergoing treatment for cancer expect to have nausea and vomiting with each course of chemotherapy.
Chemotherapy-induced nausea and vomiting (CINV) was virtually impossible to control before the development of the 5-HT3 receptor antagonists. In fact, many patients were admitted to the hospital for chemotherapy and dehydration control because of extreme nausea and vomiting.
Classification of CINV
Several national organizations, including the American Society of Clinical Oncology (ASCO), the National Comprehensive Cancer Network (NCCN), and the Multinational Association of Supportive Care in Cancer (MASCC), have created classification systems to determine the risk of emesis along with the types of drugs in each level of risk. The classification system consists of four levels based upon the occurrence of emesis: minimal (less than 10 percent), low (10 percent to 30 percent), moderate, (30 percent to 90 percent) and high (greater than 90 percent).
Typical drugs included in the moderate risk category are: carboplatin, cyclophosphamide (<1500 mg/m2), daunorubicin, doxorubicin, oxaliplatin and irinotecan. Carmustine, cisplatin, high dose cyclophosphamide, dacorbazine and streptozotocin are examples of drugs that have a high risk of emesis.
Therapy
Current pharmacotherapy consists of combinations 5-HT3 receptor antagonists, NK1 receptor antagonists, corticosteroids, and dopamine antagonists such as butyrophenones, benzamides, phenothiazines, antihistamines, benzodiazepines and cannabinoids.
The mainstay of therapy typically includes a cocktail of 5-HT3 receptor antagonists and NK1 receptor antagonists. NK1 receptor antagonists include aprepitant and fosaprepitant, which selectively block the binding site for substance P at the NK1 receptor in the CNS. In addition, corticosteroids have long been known to assist in the control of CINE but their exact mechanism of action is unknown.
There are several 5-HT3 medications approved by the FDA including dolasetron, granisetron, palonosetron, and ondansetron. Many studies have compared various 5-HT3 receptor antagonists. None of the national oncology guidelines picks a preferred agent, although palonosetron has a longer half life.
All the 5-HT3 drugs are available in intravenous and oral formulations except for palonosetron, which is available only in an injectable form. That will change on the release of Sancuso (Granisetron Transdermal System), a new transdermal version of granisetron that received FDA approval in October. It is manufactured by Avena Drug Delivery Systems for ProStrakan.
Sancuso is a 52 cm2 patch containing 34.3 mg of granisetron, which is released at a rate of 3.1 mg each 24 hours for up to seven days. It is indicated for the prevention of nausea and vomiting in patients receiving moderately and/or highly emetogenic chemotherapy regimens of up to five consecutive day's duration. The rationale for using transdermal delivery is that patients benefit from the steady serum levels and avoid the peaks of plasma concentrations. With a patch, the physician can withdraw the active ingredient simply by removing the patch, which is impossible to do after ingestion or injection. Skin reactions top the list in terms of common adverse events.
Clinical trials
The safety of Sancuso was studied in a total of 404 patients undergoing chemotherapy in two double-blind comparator studies. The comparator was oral granisetron 2 mg for 1 to 5 days. Constipation was the most common adverse reaction in the trials. The only other adverse event that occurred with a frequency of 3 percent or greater was headache at 3 percent (as compared with 0.7 percent in the orally treated population).
The efficacy trial of Sancuso consisted of a phase 3 non-inferiority, randomized, parallel group, double-blind, double-dummy study performed in the United States and abroad that consisted of 641 patients ages 16-86 receiving moderately or highly emetogenic multi-day chemotherapy. The granisetron patch was applied 24 to 48 hours before the first dose of chemotherapy and kept in place for seven days. Oral granisetron was administered daily one hour before each chemotherapy dose.
Efficacy was measured from the first administration of chemotherapy until 24 hours after the start of the last day's chemotherapy. The primary endpoint was the proportion of patients who did not vomit and/or retch, experienced no more than mild nausea, and were not given rescue medication from the first administration until 24 hours after the last dose. The desired endpoint was achieved in 60.2 percent of Sancuso patients and 64.8 percent of oral-dosage granisetron patients, resulting in a difference of 4.89 percent, which was within the 95 percent confidence limits proving noninferiority.
The company has priced Sancuso at $285 per patch, which compares to a price from www.drugstore.com of $45 for 2 one milligram generic granisetron tablets and $131.99 for the branded Kytril version of granisetron.
Managed care implications
As is the case with most transdermal delivery releases of existing drugs, there are advantages and disadvantages for the new entry. Obviously the adhesiveness of the patch is important as is the risk of skin reactions. For this product, there is another consideration. This product must be applied at least 24 hours before chemotherapy administration. Failure to do so can result in suboptimal plasma levels resulting in lack of efficacy and resultant additional use of medical resources. In addition, not all people need to use it for the full seven days of duration. If only an initial dose of an oral 5-HT3 medication is needed, the remaining therapy might be a waste of money. Careful attention to the daily need for medication may result in some savings.
Because of the prolonged administration of the active ingredient, Sancuso may be able to compete with palonosetron, which has a unique 5-HT3 indication for delayed CINE in moderately emetogenic therapies. But Sancuso was not studied in this scenario.
Overall, Sancuso has demonstrated that a transdermal version of the 5-HT3 class of drugs is at least as good as the oral form. This version gives managed care and treating oncologists yet another way to customize therapy to prevent CINE.
The author is a director in the value-based health department at Genentech Inc. During the last three years, before taking the Genentech position, he received honoraria or other financial benefits from: Amgen, Amylin Pharmaceuticals, AstraZeneca, Biogen Idec, Centocor, Galderma, GlaxoSmithKline, Johnson & Johnson, Merck, Novartis, Novo Nordisk, Pfizer, Procter & Gamble, Q-Med, Sanofi-Aventis, Teva Pharmaceuticals Industries, UCB, and Wyeth. The views expressed in Tomorrow's Medicine are the author's alone.
---
Our most popular topics on Managedcaremag.com
---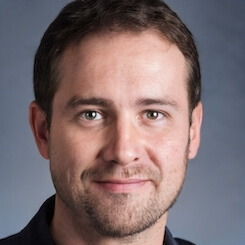 Paul Lendner ist ein praktizierender Experte im Bereich Gesundheit, Medizin und Fitness. Er schreibt bereits seit über 5 Jahren für das Managed Care Mag. Mit seinen Artikeln, die einen einzigartigen Expertenstatus nachweisen, liefert er unseren Lesern nicht nur Mehrwert, sondern auch Hilfestellung bei ihren Problemen.