Wellmark Blue Cross & Blue Shield finds that technology can enhance doctor buy-in with dramatic results
Insurers discovered long ago that tying physician performance to extra income is pretty effective for improving outcomes and controlling costs. One health plan in the Midwest finds that giving clinicians power can also go a long way to improving medical services.
Wellmark Blue Cross & Blue Shield, with more than 2 million members in Iowa and South Dakota, launched a diabetes program that shows dramatic improvement in clinical process measures as well as outcomes. Before the launch of Collaboration on Quality in 2006, only 46 percent of the 9,012 diabetic members in a study group received an annual HbA1C test. That jumped to 90 percent by the end of the program. The percentage of patients with an HbA1C level below 8 rose from 37 to 75.
Attracting physicians
Wellmark likes to speak of its collaboration with physicians, and with good reason, says Rick Miller, DO, a medical director at Wellmark. "We didn't just build the thing and go out and say, 'You will love it.' The clinicians picked the conditions and the measures, and we even discussed rewards with them. They helped us pick the software we used with MDdatacor, the vendor we hired to do this. Doctors were involved every step of the way." MDdatacor is a health information technology company.
Miller continues: "I've been doing medical management for about 12 years now and I've done this for hospitals and clinic systems and health plans. In all the places I've been, I've always hit the same barrier. Improving quality is either perceived to cost money or in some cases even to erode the bottom line. So the ability to do this in a way that both improves the quality of care and improves the bottom line, that's the magic combination, and I've not seen this degree of improvement on such a wide scale ever before. When I tell people about this they are really amazed and they have an element of disbelief. These are hard numbers that we're very confident are real."
A case study published by Wellmark and MDdatacor notes that "Wellmark realized that clinicians [physicians, nurse practitioners, others] may not have patient-level diabetes clinical information readily available. To add to the complexity, network clinicians used a variety of information technology systems and platforms, with many using paper records containing dictated progress notes and laboratory reports."
Wellmark hired MDdatacor in 2006 to cut through the cacophony and analyze what was going on with the plan's diabetic population. "MDdatacor was a startup, and we said, these people are doing good things, let's work with them, and let's develop this," says Miller.
Wellmark and MDdatacor monitored patients from Jan. 1, 2006 to Feb. 28, 2007 and then again after physicians acted on the collected data between Jan. 1, 2007 and Feb. 28, 2008. Physicians or members of their staffs can view MDdatacor's "care center" on the Web to see which patients require intervention.
Lists of patients
The care center includes "lists of patients who did not receive needed tests over the past year (such as blood pressure, HbA1C level, LDL, microalbumin, and retinal eye exams) and patients whose blood pressures, HbA1C levels, and LDL levels were higher than normal," according to the case study.
The system alerted clinicians and their care teams to "care opportunities" and provided a list of patients who needed help. Clinical targets were:
Blood pressure less than 140 systolic and less than 80 diastolic each visit
HbA1C less than 8 percent or a 1 percent unit decrease from previous measure
LDL less than130 mg/dl
Of the 2,500 primary care physicians in Wellmark's network, about 1,500 volunteered to participate. You could say there is an element of pay for performance because it costs the physicians something to do the extra work. The insurer has launched other programs to monitor screening levels and outcomes for hypertension, asthma, immunizations under age 2, and cancer.
The company launched the hypertension program in 2007. Wellmark started immunizations, cancer screening, and asthma programs in 2008. Clinicians can earn up to $15,000 each if they achieve the highest level of performance for treatment in all those areas and prescribe more generics. They must also use electronic records and electronic prescribing.
Preventive care
Patients who are coming through the door are not the sole focus, Miller stresses. Emphasis is also placed on those patients in need of regular care for chronic conditions who are missing appointments. It's getting those absentee patients in for care to manage the chronic illness that will lead to long-term health care savings, he says.
"The program lost money in the first two years, but last year generated more savings than costs and by conservative estimates generated approximately a 2:1 return on investment," says Miller. "That return should increase over time as our members stay healthy, the data matures, and we can quantify the value of the more recently added clinical conditions."
The pharmacy incentive measures a clinician's overall use of generic medications. "The measure is designed to encourage higher utilization of generic medications without reducing clinical efficacy," says Miller. "For this reason, we take the average utilization of generic medications in our network and create incentives for clinicians to prescribe generics at a rate that starts around average. As utilization goes up from there, the awards increase. So a clinician could use generics at a slightly lower rate than average (60 percent) and still receive the first level of award. The highest level of award starts at 70 percent, and as new generics become available that number could go higher."
This too is included in the $15,000 award mentioned above. "We are simply trying to get clinicians to be efficient and use equally effective generics at a level comparable to, or better than, their peers," says Miller.
The health plan's clinical staff has monthly meetings with doctors in which attendees discuss how MDdatacor has worked so far and how the program can be improved.
"Collaboration with clinicians has not been done to this degree before at Wellmark," says Miller. "I am not saying that we haven't collaborated, but this is groundbreaking and we plan to do a lot more of it. If you can find a way to improve health and save money that is valued by the clinicians, you have found something extraordinary and we think we have."
Additional support
Physicians involved with the MDdatacor program are now getting additional support for their patients in a new way. "We have programs for case management, disease management, wellness, and a number of other member support programs," says Miller. "We're right now working with groups of physicians so that these services can be ordered by and directed by the clinician, as opposed to more traditional DM programs that provide services independent of the clinician's office."
Drawing interest
The diabetes program has been emulated mostly by other Blues plans. "The North Dakota Blues plan adopted MDdatacor," says Miller. "They use it a little differently in support of the medical home concept. Nebraska is bringing up a program that's very similar to ours. Massachusetts has a demonstration project using it, and I understand that the Blue Cross plan in the D.C. area is starting a pilot."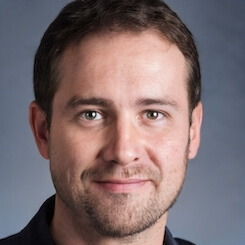 Paul Lendner ist ein praktizierender Experte im Bereich Gesundheit, Medizin und Fitness. Er schreibt bereits seit über 5 Jahren für das Managed Care Mag. Mit seinen Artikeln, die einen einzigartigen Expertenstatus nachweisen, liefert er unseren Lesern nicht nur Mehrwert, sondern auch Hilfestellung bei ihren Problemen.