Lobbying state legislatures pays off for physician groups, and now health plans must provide more detail on who leases their networks
For almost a decade, the American Medical Association has set its sights on eliminating what it sees as a thorn in the sides of doctors around the country — one state at a time.
Time and again, the AMA says, physicians bill for their work only to discover that the patient is covered by a payer operating off their practice's radar at a discounted rate they had negotiated with another carrier. The AMA years ago dubbed them silent PPOs. They lease provider networks from health plans, claiming the same discounts and leaving doctors and their staffs scrambling to clarify billing arrangements.
Tough to track down
"It's something we've been hearing about for years now," says AMA Trustee Jeremy Lazarus, MD. "It's very difficult to find out about the silent PPOs. Given the amount of time it takes for [staff members] to find out about them, doctors often just throw up their hands and say forget about it. To track these down is just mind-boggling."
So the doctors turned to state legislatures to put an end to the practice. They've been making steady gains.
Over the past two years, state medical groups in Ohio, Colorado, Connecticut, Indiana, and Florida have all won passage of legislation hammering out new terms to govern these so-called silent PPOs. Now a national group of state insurance legislators has wrapped up more than two years of talks with a compromise bill that physicians from coast to coast are expected to pick up and take to their lawmakers in the next session.
The new bill spells out in detail how insurers have to offer doctors a simple method to determine who leased their networks. Members of mystery payers who can't easily prove their status will be billed at out-of-network rates. But there are some issues yet to be resolved, chief among them being an unresolved push by the physicians to make sure that all payers operating under federal ERISA (Employee Retirement Income Security Act) rules have to comply with state law. Lazarus says health plans should also expect to hear more about the leasing issue as they sit down with physician groups for their next round of contract talks.
"About two years ago we set out to try and allow interested parties to work together and develop a model bill, but folks had their own issues. It didn't play forward," says Susan Nolan, executive director of the National Conference of Insurance Legislators (NCOIL).
One roadblock is downstream rentals. Providers said they never had any easy way to determine how many companies had access to the rates they had negotiated, says Nolan. Another sticking point is that self-insured plans operating under ERISA wanted to keep the exemption from state law laid out by the federal statute. The AMA felt that any compromise bill should cover all insurers, regardless of ERISA status.
Doctors complain that "they'll have a payment show up from a payer they've never heard of before," says Tim Maglione, senior director for government relations at the Ohio State Medical Association, which helped write one of the most aggressive new state laws. "I don't have a contract; how are they paying? And then you trace back and find it was a rental arrangement. The reason they're called silent PPOs is that you just didn't know where this payment came from and why."
Access allowed
In Ohio, Anthem Blue Cross & Blue Shield is the largest insurer, says Maglione. "United Healthcare has a big presence and Humana has a presence, as well as Cigna.
"I think all of those health plans in some form or fashion allow access to their networks by other payers," he adds. "You may be a large employer in Ohio and have employees that travel or work in Michigan and Indiana, so they want to have their insurer or third-party-administrator have a network of doctors in those states where the employees may be."
Transparency needed
"We resolved that insurers could get as much downstream rental as they wanted as long as there was transparency," Nolan said. "So a physician could see who had gained access to discounts, and affiliates and subsidiaries should be part of the scope. Physicians should be able to refuse the rate if they can't tell who the contracting agents are. We felt the original contracting entity had to maintain a Web site or 800 number so doctors could find out who was granted access.
"We really tried to develop a bill that balanced the need for the physicians to know what they're going to be reimbursed for with the desire by insurers or contracting entities to be able to downstream that rental network to provide more access to folks to insurance plans," adds Nolan. "The model we ended up with was our best attempt to provide that balance."
Maglione, who attended the latest round of negotiations hosted by NCOIL, observes that "we don't object to a health plan leasing their network. But if they do it, they have to follow rules. They have to be more transparent about whom they lease their networks to. There also has to be an assurance that all terms and conditions apply to the plan that leased the network. The contract flows to the new entity."
That's only fair, he adds. Doctors are trading discounts on their services for access to more patients as well as things like better payment terms. If someone leases the provider network a doctor is in, they have to provide the benefits — like fast payment terms, for example — as well. Individual doctors should also know about leasing arrangements so they can negotiate on that point with their insurers and perhaps gain better terms in return.
The compromise bill, though, punted on the ERISA debate. State legislators, says Nolan, will have to make that decision and work out the legalities involved.
Even without a resolution to the ERISA debate, reaching an agreement was no simple task, says Karen Greenrose, president and CEO of the American Association of Preferred Provider Organizations, which negotiated the compromise bill along with America's Health Insurance Plans and other insurance representatives.
"We really hit some stumbling blocks," she notes. Originally, the physicians wanted a bill that would allow individual physicians the chance to opt out every time a new customer was added to the network agreement.
Now the bill simply provides the kind of transparency the doctors have wanted, so that every time someone walks through their practice doors, they can find out which contract covers them.
"I think it's not everything you'd want from an industry perspective," says Greenrose. "But perhaps it's not everything the AMA wanted either. It's something we can work with in each state individually, to make it more effective state by state."
ERISA
One of those issues, she readily concedes, is likely to be the ERISA preemption.
"ERISA preemption is a federal law that the states cannot ignore," she says. "That's what I keep going back to. Whether you like it or not, it's there." Any state that decides otherwise is going to have to factor in a likely legal challenge in a field with a long history of court decisions. "We're going to work very hard to make sure that language is in every state law."
"Anthem can have its fully insured hat on and state law applies. But when they put on their third-party-administrator hat, some question if state laws can apply because of ERISA, even though they're doing the exact same thing," says Maglione.
Says Lazarus: "If third party administrators are not covered [by the legislation], then 40 percent to 50 percent of a physician's contracts aren't covered. Doctors are going to have to be even more aware of what they're signing."
MANAGED CARE 
January
2009
. ©MediMedia USA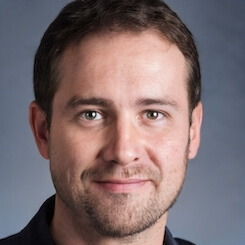 Paul Lendner ist ein praktizierender Experte im Bereich Gesundheit, Medizin und Fitness. Er schreibt bereits seit über 5 Jahren für das Managed Care Mag. Mit seinen Artikeln, die einen einzigartigen Expertenstatus nachweisen, liefert er unseren Lesern nicht nur Mehrwert, sondern auch Hilfestellung bei ihren Problemen.