Advances in biologic and small molecule medicine result in two different types of treatments that target the same cell receptor
There are dramatic differences between biologic drugs and small molecules. Biologically-derived drugs require manipulation of an organism's genetic code. The organism, a bacterium, yeast cell, or mammalian cell, then creates the protein. A manufacturer seeks to isolate the protein, purify it, and eventually turn it into a viable treatment.
In the case of mammalian cells, the protein is secreted into the surrounding environment. In smaller organisms, the protein must be obtained by destroying the cell walls of the organism, but this makes isolating the desired protein from the slop that is left over quite difficult.
Small molecules, on the other hand, are synthesized by using complex chemical reactions from a variety of substrates that may have an organic or inorganic origin. They are much simpler molecules in general.
Given these differences, it is rare to find a biologic and a small molecule that target the same receptor, and accomplish the same goal. But this is exactly what occurred recently when the FDA approved eltrombopag, released under the brand name Promacta.
It is a thrombopoietin receptor agonist indicated for the treatment of thrombocytopenia in patients with chronic immune (idiopathic) thrombocytopenic purpura (ITP) who have not responded to corticosteroids, immunoglobulins, or splenectomy.
Oral or injected
Those of you who consistently read this column may recall an article published in October 2008 that highlighted the drug romiplostim, manufactured by Amgen and marketed under the brand name Nplate. Nplate is also approved to treat patients with ITP. However, romiplostim is an Fc-peptide fusion protein produced by recombinant DNA technology using E. coli.
The treatment activates the intracellular transcriptional pathway leading to increased platelet production by way of the thrombopoietin (TPO) receptor. As is the case with most biologic drugs, romiplostim is given by injection.
Eltrombopag, on the other hand, is an orally bioavailable small molecule TPO–receptor agonist. It interacts with the transmembrane domain of the human TPO-receptor and initiates signaling cascades that induce proliferation and differentiation of megakaryocytes from the bone marrow progenitor cells.
Chronic and acute
ITP is an autoimmune disease affecting approximately 200,000 people in the United States. It is characterized by low platelet counts because of an increase in destruction and reduction of platelet production. The cause is unknown.
There are two basic types of ITP, acute and chronic. The chronic form has posed the largest challenge to treat and is associated with an increased tendency to bleed as the platelet count drops to a critical low level. All traditional therapies have focused on the destruction component of the disease and include immune modulation with corticosteroids, intravenous immunoglobulin (IVIG), splenectomy, cyclosporine, and in some cases targeted B cell destruction.
Eltrombopag was studied in two (A and B) separate multicenter, randomized, double-blind, placebo-controlled clinical trials involving 231 patients. Approximately 40 percent had had a splenectomy. More than 50 percent had received more than three therapies for their disease. Entry criteria and baseline platelet counts were similar for those in the romiplostim studies, although the romiplostim studies involved only 125 patients.
The primary endpoint in the eltrombopag trials was an increase in platelet count to ≥50 Gi/L. The outcomes in the eltrombopag trials for active versus placebo groups were 70 percent versus 11 percent in trial A and 59 percent versus 16 percent in trial B.
This compares to an overall platelet response of 88 percent versus 14 percent and 79 percent versus 0 percent, respectively, in the two pivotal romiplostim clinical trials.
Adverse reactions
Serious adverse reactions differ between the two drugs, as might be predicted based on their structure.
The serious adverse reactions for romiplostim were bone marrow reticulin deposition and worsening of thrombocytopenia after romiplostim discontinuation. Other adverse reactions seen in the active vs. placebo group for romiplostim were: arthralgia, 26 percent vs. 20 percent; dizziness, 17 percent vs. 0 percent; insomnia, 16 percent vs. 7 percent; myalgia, 14 percent vs. 2 percent; pain in extremity, 13 percent vs. 5 percent; and abdominal pain, 11 percent vs. 0 percent.
For eltrombopag, serious adverse events included hepatotoxicity, with one patient experiencing grade 4 elevations in serum liver test values during therapy that was accompanied by worsening of underlying cardiopulmonary disease and death. Overall serum liver test abnormalities were reported in 10 percent and 8 percent of active and placebo groups, respectively.
There is limited experience in retreatment with eltrombopag; seven patients who experienced hepatobiliary laboratory abnormalities and ceased therapy were readministered eltrombopag with six again experiencing elevations. Of these, one had to discontinue the use of eltrombopag. Thus it is likely that most physicians will consider the alternative in cases of hepatobiliary issues of any magnitude.
Every two weeks
The prescribing information for eltrombopag recommends measuring serum ALT, AST, and bilirubin before initiation of eltrombopag, every two weeks during the dose adjustment phase, and monthly following the establishment of a stable dose.
Eltrombopag is to be discontinued if ALT levels increase to more than three times the upper limit of normal and are progressive, or persist for more than four weeks, or are accompanied by increased direct bilirubin or accompanied by clinical symptoms of liver injury or hepatic decompensation.
Both products carry similar warnings for several situations: Discontinuation of the active therapy may be accompanied by rebound thrombocytopenia.
In addition, both carry warnings concerning thrombotic and thromboembolic events from excessive increases in platelet counts and a concern that stimulation of the TPO receptor may increase risk of malignancies. Neither product is indicated for the treatment of thrombocytopenia that results from causes other than chronic ITP.
Many differences
Romiplostim is administered as a once-weekly subcutaneous injection at a dose that is based on weight and titrated to the desired endpoint. Eltrombopag is administered as a once-daily tablet and titrated by 25 mg increment to the desired endpoint. Both are titrated, but of interest is that eltrombopag is typically started as a 50 mg dose except in patients who are of east Asian ancestry, where a starting dose of 25 mg per day is recommended. The maximum dose of eltrombopag is 75 mg per day. There is no weight adjustment for eltrombopag as there is for romiplostim.
Cessation of therapy is recommended for both treatments after four weeks if the desired increase in platelet count is not reached.
The price of the drugs varies significantly also. Eltrombopag carries a wholesale acquisition price (WAC) of $1,650 for a 30-day supply of 25 mg tablets and $3,300 for the 50 mg dose. To obtain the 75 mg dosage, multiple tablets must be administered each day. At a maximum dose of 75 mg, eltrombopag would cost just shy of $5,000 per month. For romiplostim, the dose varies based upon weight and titration. At the maximum dose for a 70 kg (150 lb) individual the monthly cost would be about $12,000.
A stepped care approach
Obviously, if eltrombopag successfully treats ITP, the cost might be considerably less per month than the biologic romiplostim. But eltrombopag is accompanied by more monitoring because of the potential of liver abnormalities. Since romiplostim carries weight-dependent dosing, treating obese patients can have significant cost implications.
In addition, there are convenience and administration issues that might sway patients and physicians in the choice. Overall, a stepped care approach may be of interest to managed care organizations to take advantage of the differences.
But of more importance is the fact that science has progressed to the point where small molecules and biologic drugs are now competing in the marketplace for the same receptor and clinical endpoints, an event that again proves the importance of developing Tomorrow's Medicine!
The author is a director in the value-based health department at Genentech Inc. During the last three years, before taking the Genentech position, he received honoraria or other financial benefits from: Amgen, Amylin Pharmaceuticals, AstraZeneca, Biogen Idec, Centocor, Galderma, GlaxoSmithKline, Johnson & Johnson, Merck, Novartis, Novo Nordisk, Pfizer, Procter & Gamble, Q-Med, Sanofi-Aventis, Teva Pharmaceuticals Industries, UCB, and Wyeth. The views expressed in Tomorrow's Medicine are the author's alone.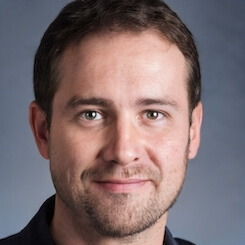 Paul Lendner ist ein praktizierender Experte im Bereich Gesundheit, Medizin und Fitness. Er schreibt bereits seit über 5 Jahren für das Managed Care Mag. Mit seinen Artikeln, die einen einzigartigen Expertenstatus nachweisen, liefert er unseren Lesern nicht nur Mehrwert, sondern auch Hilfestellung bei ihren Problemen.