An aggressive approach produces much better outcomes and savings, to the tune of $15 million per year
At last, some good news about the costs of diabetes treatment: Patients who receive appropriate care ring up less than 10 percent of the medical costs of patients whose disease is poorly managed. That means a $5,000 annual medical bill for the healthiest diabetes patients, compared to $60,000 for patients who bounce in and out of the hospital with emergencies and complications.
HealthPartners, a large health plan in Minnesota, is using that knowledge to improve the care — and health status — of diabetic members and save $15 million per year while doing it.
Patrick Courneya, MD, medical director for delivery systems at HealthPartners Health Plan, prefers another set of numbers for measuring the insurer's progress.
"There are about 115 heart attacks that didn't occur; 925 cases of diabetes-related eye disease that didn't occur; 155 fewer amputations than we would have expected based on previous performance," he says. "That is a very compelling argument to make to the physicians and care teams that are caring for our patients with diabetes, and it continues to propel more improvement." Avoided problems mean dollars saved: $32,000 for heart attack, $12,000 for amputation, and $12,000 for stroke.
Community support
HealthPartners, with more than 1 million medical and dental health plan members, is the largest consumer-governed health plan in the country. Courneya, trained in family medicine, describes ways in which the plan approaches care for diabetic members.
HealthPartners and three large provider groups founded a quality collaborative called the Institute for Clinical Systems Improvement (ICSI) about 15 years ago. It has come to be sponsored by six health plans in Minnesota, and 56 medical groups also participate.
"Starting with ICSI, the marketplace moved away from the idea of competition being marketing-related to competition based on a different approach," Courneya says. "ICSI gave us the opportunity as a community to agree on the best practice. We agree how to treat diabetes, and then we compete on doing the best job."
Their consensus on what constitutes optimal diabetes care is managing a patient to achieve:
Blood pressure less than 130/80 mmHg
Bad cholesterol (LDL-C) less than 100 mg/dl
Blood sugar A1c less than 7 percent
No use of tobacco
Daily use of aspirin (ages 41–75)
The components have come to be known as the "D5," and another community organization that HealthPartners and other insurers helped start — Minnesota Community Measurement — operates a Web site (www.thed5.org) that tells patients which medical clinics have the highest percentage of patients achieving optimal management of their diabetes.
"The key is not just measuring those things, but actually having those things under control, and in order for a clinic to get credit, a patient actually needs to be under control in all of those five different parameters," Courneya says.
When clinics first started reporting, fewer than 4 percent of patients were under perfect control for their diabetes; today, the statewide average is 17.5 percent.
Public reporting
HealthPartners each year publishes a report on clinical indicators that documents the quality of care being delivered to its members. This year's report shows that 17.5 percent of its members with diabetes received optimal care.
The performance of each medical clinic that serves HealthPartners is published in the report.
Provider pride
"There's a profound professional pride in delivering high quality and being able to report that on a public basis," Courneya says. "The way we report the diabetes measures effectively aligns all the incentives to create some substantial improvements."
HealthPartners worked with a local employer to target workers at risk for diabetes and heart disease — and improved the workers' health status and productivity while reducing their medical claims. BAE Systems, a defense and aerospace company with 1,400 workers in the Minneapolis area, introduced a workplace wellness program in 2004. Its particular concerns were rising health care costs and an aging employee population with a higher-than-average prevalence of diabetes and heart disease.
Besides revamping its food service to encourage healthier food choices and initiating a voluntary fitness program, BAE worked with HealthPartners to provide financial incentives to workers who tried to improve their health status.
To earn lower copayments and coinsurance, covered employees and their spouses must complete a yearly health assessment and people at risk for diabetes or heart disease must complete a phone-based counseling program or the 10,000 Steps walking program.
Now in its sixth year, the HealthPartners program generates 90 percent participation in the annual health assessment. Tobacco use has fallen by 37 percent, and the number of adults achieving their physical activity goals has increased by 52 percent. More than 80 percent of workers have increased their consumption of fruits and vegetables.
During that time, hospital admissions, excluding obstetrical/gynecological admissions, fell by 17 percent, and BAE has saved $1.8 million — more than 5 percent — on reduced medical claims.
Those measures, Courneya says, provide HealthPartners with the data necessary to persuade other employers to use incentives to change their employees' health habits.
HealthPartners started JourneyWell, an organization focused on health improvement, in mid-2008. Its services — online and telephone-based behavioral modification programs, health coaches, and other supports — are designed to help members avoid diabetes and other chronic conditions before they start.
"As a physician in an exam room, if I have someone come in with a health assessment and it identifies things they should be doing, it's really pretty difficult to pull together a bunch of tools that are going to help them make those changes," Courneya says. "This program makes it easy for me."
Pay for performance
It is not exactly the Oscars, but the public recognition that physicians earn by providing top-quality care to HealthPartners members is no small thing. An annual ceremony draws nearly 200 health care leaders and employers to recognize top performers.
"It's fascinating and actually very invigorating to see enlightened medical leaders in our community competing over how they get their systems to do a better job of delivering care and being proud about the measures and the numbers that they are able to report to the public," Courneya says.
The insurers' Partners in Excellence program provides financial bonuses for medical practices that hit what Courneya calls "stretch targets — things that are not a slam dunk." Bonuses are available for a variety of primary care and specialty measures, including percentage of patients who receive optimal care for diabetes.
HealthPartners' various pay-for-performance programs paid physicians more than $21 million for meeting goals in 2007. The Partners in Excellence bonus program paid out $678,000 to primary and specialty physicians who hit certain patient care and patient satisfaction benchmarks. "The amounts available are significant, but just as powerful and just as important is that we make a big deal about the awards," he says.
In 2007, the top medical practice provided perfect diabetes care to more than 30 percent of its patients, while another group cracked the 25 percent mark.
Medication therapy management
HealthPartners is now evaluating changes to its diabetes care based on findings of a pilot program that showed how outcomes can be improved dramatically.
In conjunction with the state of Minnesota, 12 HealthPartners Medical Group clinics — and 700 patients with diabetes — participated in a study to determine whether a specific protocol would affect clinical and financial outcomes.
The program included these interventions:
Patient consultations with pharmacists regarding medication therapy management
Tools for the patients: education, clinical assessment, patient monitoring, follow-ups, and referrals based on the assessment
Disease management support for addressing blood pressure and cholesterol levels, tobacco use, and other risk factors
Waiver of copayments for all blood pressure, cholesterol, and diabetic drugs and supplies
At the end of the year-long study, 16.8 percent of patients in the control group were receiving perfect care, about the same as before the study started. In the intervention group, 32.8 percent of patients received that level of care.
Courneya attributes the dramatic improvement to the additional clinical expertise and support. "We took full advantage of the training that pharmacist have had to affect patients," he says.
In another tweak to the diabetes care protocol, HealthPartners in 2008 extended new dental benefits to diabetic members: 100 percent coverage for extra dental exams, cleanings, and preventive periodontal services with no deductibles, coinsurance, or annual maximums.
Patients with diabetes who have their teeth cleaned professionally can control their blood glucose levels better.
Federal help
Also in 2008, HealthPartners Research Foundation received a $2 million federal grant to test a new way of training physicians to improve diabetic care. The grant, from the National Institute of Diabetes and Digestive and Kidney Diseases, is designed to improve training for medical residents so they provide better care for patients with diabetes, hypertension, and cholesterol problems.
The new grant builds on an earlier work by the HealthPartners Research Foundation to improve diabetes-care education for experienced physicians. That project results in fewer diabetes care errors and improved blood sugar control.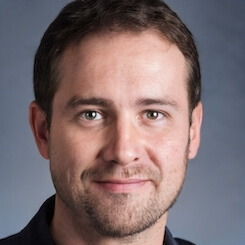 Paul Lendner ist ein praktizierender Experte im Bereich Gesundheit, Medizin und Fitness. Er schreibt bereits seit über 5 Jahren für das Managed Care Mag. Mit seinen Artikeln, die einen einzigartigen Expertenstatus nachweisen, liefert er unseren Lesern nicht nur Mehrwert, sondern auch Hilfestellung bei ihren Problemen.