What are some of the common characteristics of health plans that have high scores from the National Committee for Quality Assurance?
The annual ranking of health plans by the National Committee for Quality Assurance and U.S. News & World Report has garnered interest beyond the managed care industry. Integral to the rankings published in U.S. News are a health plan's NCQA accreditation scores. Insurers that receive the highest rating, "excellent," rev up their media machines and get the word out.
These sorts of lists raise questions for companies that want to be on them: Are there characteristics that the best performers share? Has the percentage of "excellent" plans grown? The answers are "yes" and "yes."
NCQA has been accrediting health plans since 1991, and in the early years, there was no excellent rating, but rather something called full accreditation, says Kathleen C. Mudd, MBA, RN, vice president for product delivery. NCQA introduced "excellent" in the summer 1999, at the same time the organization began to use HEDIS measures of clinical quality in its accreditation scoring. As far as the number of plans that made the top tier, "We have seen a change over time," says Mudd. "Only about 15 percent achieved full accreditation during the first survey. Now 85 percent get an excellent rating."
High stakes
Part of that is due to the enhancement of the NCQA brand, she says. "The stakes are much higher now, and getting excellent accreditation is critical," says Mudd. "Organizations that don't have accreditation now know that it's critical that they wait until they are truly confident that they are going to be able to get that excellent rating before they start the process. We also have really come a long way in terms of the information that we make available. We're entirely transparent. All our requirements — our standards and guidelines — are available."
Of course, a health plan can't get the standards without paying for them, points out Jaan Sidorov, MD, a former medical director who is now a health care consultant and a member of MANAGED CARE's Editorial Advisory Board. "Once you pay, however, the standards are clearly stated and you know exactly what you need to do to fulfill them."
Balancing act
Mudd adds, "The organizations that do the best have an organizational commitment to quality that starts with the CEO. It's just pervasive throughout the whole organization. The CEO sets the tone, and when he has a belief that improving health care quality is really the right thing to do, that's how the organization is going to operate and that really makes a difference."
Sidorov agrees that CEO buy-in is a necessary first step. "You also need to put up with a lot of detailed documentation and process."
Which sometimes obscures the true goal of which accreditation is merely a byproduct, says Mudd. Improvement is what insurers should really want. "You're able to become accredited because you've got the commitment, you've allocated the resources, you've got good information systems that allow you to collect and integrate and analyze data so that you know where you are and what your improvement opportunities might be," says Mudd.
An excellent score can be achieved without CEO buy-in, of course, but lack of support makes it much more difficult.
Why would any executive not want NCQA accreditation?
"It's not that they wouldn't want it," says Jeff Van Ness, an NCQA spokesman. "It's more an issue of balancing limited time and resources against competing priorities. Quality improvement requires a great deal of care and feeding."
Sidorov cautions that NCQA accreditation impresses many health plan customers, but not all. "The marketplace appears to look for it at the large employer level," says Sidorov. "However, small businesses and individuals don't really care about accreditation. They care about price."
Getting an excellent grade and saving money may not be compatible goals, he cautions. "Maybe I'm being naïve, but I have to wonder if HEDIS accreditation drives up costs because plans charge a premium for quality."
Quality costs, and plans that do well with NCQA clearly have made an investment in information technology, says Mudd. "Such insurers are able to produce the data and analyze performance, and that really helps them know how they are performing."
NCQA's excellent health plans also demonstrate an ability to collaborate with physicians and other providers, says Mudd. "They work together toward a common goal."
To do this they must overcome the tension that often exists between plans and doctors. "They realize that engaging physicians and talking about strategies that work is a better approach than forcing things down a physician's throat," says Mudd.
Team of doctors
On another level, physicians are involved directly in the accreditation process. A team of doctors analyzes the data collected by the NCQA's on-site evaluators. "We have a significant number of requirements in our accreditation program," says Mudd, "and we use physician surveyors to review performance against the requirements that really are clinically focused."
The physician evaluators are not NCQA employees but contracted experts. "These physicians have worked in managed care organizations," says Mudd. "They have backgrounds in quality improvement and medical management. They are often working full time in health plans, and they get time off from their organizations to do these surveys. They go through a rigorous training program before they start surveying for us. They have to do a minimum number of surveys each year. We do surveyor updating training every year so that they can stay current with us."
Detailed information
About 50 percent of the evaluators are physicians; the other half are nurses or administrative surveyors.
"There's very detailed information available on how we are going to survey them, what we are looking for, how they are going to be scored," says Mudd. "Because the surveyors we use come from the health care industry, there's great knowledge out there now. Health plans have resources and have knowledge and familiarity with our requirement."
In other words, to use the metaphor bandied about in discussions about education, the NCQA in a sense teaches to the test. "Our standards lay out the road map that says if you really want to be a strong performer and you want to effectively manage and improve care, here's what you need to do. They lay out the kind of infrastructure you need, the things that you really need to do. NCQA provides feedback."
That gives Sidorov some pause, however. "NCQA accreditation is becoming a baseline floor in the marketplace because so many plans have it," he says. "It used to be a ceiling to aspire to. That's good if it raised all boats. It's not so good if everyone has entered the world of Lake Wobegon."
NCQA has consistently raised expectations, says Mudd. "Even though we raise the bar, the performance remains at a high level because it's so important to purchasers. Health plans devote staff and information resources to the effort, and take a lot of time to prepare. It generally takes between 12 and 18 months."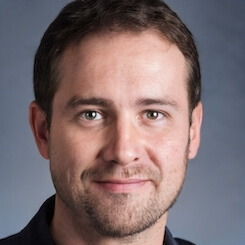 Paul Lendner ist ein praktizierender Experte im Bereich Gesundheit, Medizin und Fitness. Er schreibt bereits seit über 5 Jahren für das Managed Care Mag. Mit seinen Artikeln, die einen einzigartigen Expertenstatus nachweisen, liefert er unseren Lesern nicht nur Mehrwert, sondern auch Hilfestellung bei ihren Problemen.