A new administration, new funding, and new commitment might help the system realize a long-sought goal
Over the past few years, hopes for rapid progress in spreading information technology throughout the health care system have been stymied as most small and medium-size physician practices remained on the sidelines. The hefty investment in time and money required to digitize records at a practice repeatedly trumped promises of greater efficiency.
Now, though, the declaration of the new president that he is intent on using technology to rein in health care costs and improve quality and an offer to back it up with billions of dollars in the economic stimulus bill has spurred expectations to new heights. Even some of the most hardened observers believe that the industry could be just a few short years away from passing a major tipping point for adopting electronic health record technology.
"We're adding a turbocharger," says Mark Leavitt, MD, chairman of the Certification Commission for Healthcare Information Technology (CCHIT), who outlined a series of new certification goals. "We don't know the details, but we expect there will be a component of the stimulus bill directed at health information technology."
New federal money to subsidize the adoption of health information technology — penciled into the stimulus bill by Democrats in the House at $21 billion and in the Senate at $23 billion — could go a long way to winning over reluctant doctors, says Douglas Henley, MD, the executive vice president of the American Academy of Family Physicians.
"Speaking of our members, I think you would see it go from a 40 percent adoption rate for electronic medical records to 60 percent or 70 percent in 18 to 24 months — if it was a significant financial subsidy," says Henley.
One market analyst recently estimated that Congress could eventually approve as much as $75 billion to $100 billion to push the use of electronic medical records (EMRs) toward President Obama's ambitious — and some say largely unrealistic — goal to get every American's health record into an EMR in only five years.
However, whatever actual money Congress ultimately allots for the task, the activity in Washington has already revved up expectations.
There's already been a considerable amount of foundational work done, says Charles Kennedy, MD, WellPoint's vice president for health information technology, pointing to CCHIT's work on technical standards. Now, he adds, we're down to "the last mile: creating the local and regional infrastructure to allow data sharing and getting actual applications into the physician's office." The stimulus package can move that whole process forward.
The numbers for doctors remain daunting. A new EMR system can cost from $20,000 to $30,000 per doctor in a practice. The amount of time it takes to master and maintain the technology translates into fewer patients seen and less revenue.
RHIO component
"The big hole is the RHIO [regional health information organization] component," Kennedy adds, which WellPoint has supported with millions of dollars. "That's an area that's still extremely challenged in showing proof of deployment, proof of value to physicians, and proof of value to health plans. RHIOs need to evolve, either into a health bank entity or what we call a custodial entity. Health plans could provide a health bank function, or a hospital plus a Microsoft HealthVault or Google Health bank could provide that role."
Interoperability will remain a key goal, says David Kendall, senior fellow for health policy at the Progressive Policy Institute. However, he's been working with a group that includes Google Health and the American Academy of Family Physicians that could allow physicians and patients to get their EMRs without waiting for the digital Gordian knot to be untied.
In a letter to legislators, Kendall spelled out a proposal to allow easy export of health care information in text form "and then let patients control where that information then goes. You create an EMR based on the text and you give patients an ability to protect their own privacy."
"A lot of the RHIOs, as well as Microsoft and Google, are going in the direction of health record banks," says Kendall. "Some states like Washington and Oregon are doing the same. We want to allow for that innovation to come together.
"My feeling is that we're letting the perfect be the enemy of the good; make the standard perfect before we exchange any data," he adds. "Let's start with what we can exchange and get the information flowing." That way, we can more quickly get to the day when someone who goes into the ER on the weekend will have immediate access to important personal health information.
Move the process along
Setting up centralized databases for electronic health records would move the process along, says Daniel Castro, a senior analyst at the Information Technology and Innovation Foundation, as would $10 billion a year in federal support over five years. People are likely to be willing to pay $1 to $3 a month to maintain an EHR and doctors could be won over if they were paid for every time they submitted information.
"Incentives tied to penalties later would be the best approach," adds Castro, much like CMS' new e-prescribing rules that went into effect in January, which initially offers incentives to gain upfront adoption and penalties beginning in 2012 to ensure that providers don't ignore the rule.
Health record banks alone, though, aren't enough, cautions Leavitt.
"Health record banks can't substitute for electronic health records in doctors' offices and hospitals," he says. "If you don't use it in the professional setting, there are no data to send."
Luis Castillo, senior vice president of Siemens Healthcare, also thinks the carrot-and-stick approach merits a close look — particularly for small practices.
"How are they going to afford a complicated electronic health record?" asks Castillo. "You can make it easy through Medicare, offering an incentive program but not a bailout. Don't just give people a ton of money and then figure it out."
What everyone needs to see is information technology that improves the way doctors practice medicine, says Kennedy. That will require a customized approach in every region of the country.
"I think if states work with local health plans, delivery systems, and physicians, it is the only way to get meaningful solutions," says Kennedy.
"Health plans would save a ton of money if doctors could just have access to lab results," notes Kendall. "I would hope that the plans would be willing to spend a certain amount of money to make sure that happens, and they've started to think in those terms. Once you have an easy, cheaper platform — as a text standard would allow — it would be easy for the plans to see the value, because they'll save money."
Priming the pump with federal dollars would help make that case. Of course, the health care industry has heard plenty of optimistic government plans about health IT and greater efficiency. Even avid supporters say that Obama's plans for the next five years offer a daunting challenge.
"It's not impossible, but I would certainly call it a stretch goal," says Kennedy. "But more important than setting an arbitrary date is creating infrastructure that works."
"A 10-year goal would be more realistic," Castro offers as a timeline for universal adoption. But you could hit 50 percent to 60 percent by the end of 2013, "and that would be a huge improvement."
"Don't start over," warns Castillo. "Don't reinvent the wheel. But I'll tell you, we can't afford not to do it."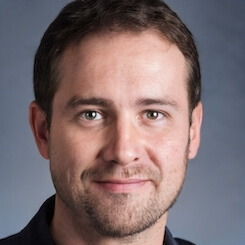 Paul Lendner ist ein praktizierender Experte im Bereich Gesundheit, Medizin und Fitness. Er schreibt bereits seit über 5 Jahren für das Managed Care Mag. Mit seinen Artikeln, die einen einzigartigen Expertenstatus nachweisen, liefert er unseren Lesern nicht nur Mehrwert, sondern auch Hilfestellung bei ihren Problemen.