The increase in the number of catastrophic claims is shocking, but there are things that insurers and employers can do to protect themselves
Charles Crispin tells the sad tale of a commercial health plan that opened for business in January 2006. A month later, a hemophiliac member started bleeding, requiring large doses of a blood factor, an expensive clotting drug.
By April, the patient had received so much that he reached his lifetime policy limit of $5 million. Over $3 million was for factor product administered in an outpatient setting. The plan paid for it all out of reserves: It began operations with $6 million in statutory reserves, $1 million greater than required by the state. But as a result of inadequate reinsurance, the plan had to absorb almost 100 percent of the claim itself. Five million dollars of surplus was wiped out, and the plan now sat far below state requirements. It might have gone under were it not for a wealthy and willing parent able to infuse cash to boost reserves.
"In the last five to seven years, we've seen a cataclysmic shift in the cost of care resulting in a huge increase in both severity and frequency of catastrophic claims, mostly due to specialty drugs, transplants, and neonatal care," says Charles Crispin, CEO of Evergreen Re, said to be the nation's largest managed care reinsurance broker.
Mission control
Crispin is on a mission. He fervently publishes articles in the insurance trade press, gives webinars to America's Health Insurance Plans (AHIP) members and engages in napkin math during luncheons with chief financial officers of insurers. He cautions them that medical advances allow patients to receive more intensive treatment and more frequently, causing a rise in million-dollar claims. Considered science fiction in 2000, the million-dollar claim is a growing threat to plan profitability and solvency, he says. In 2000, the rate was less than one million-dollar payout for every million members, according to a study by Evergreen Re and Ingenix.
By 2005, it was 11 claims per million members. In 2010, it is projected to more than double: 24-36 claims per million members.
Two-million-dollar claims are accelerating also, from zero in 2000 to 2-7 per million members expected in 2010. "[T]he overall trend is undeniable and shows no sign of slowing," an ING Reinsurance bulletin warns. "Over the next six years, we can expect $2-million claims to grow as quickly as $1-million claims grew over the past six years."
Copious reinsurance coverage for just in-hospital care was once sufficient because hospitals were the location for most, if not all, high-dollar claims. It is no longer adequate for new, expensive therapies delivered in outpatient facilities, physician offices, and even at home, according to Evergreen Re, a division of Brown & Brown. In the case of the hemophiliac, most expenses were not incurred in a hospital.
"Many plans and insurers are still buying traditional reinsurance that often leaves them exposed to large claims outside the inpatient setting, and,, regrettably, many are just buying inpatient coverage with a lot of internal limits, further rendering their strategy ineffective when it comes to the largest claims," Crispin says.
Also, health insurers could be grossly underinsured. "Trending of claims greater than one million dollars paid is advancing much more rapidly than perceived by most managed care organizations," Crispin says. One Beacon Professional Partners, a reinsurer, has 100 managed care organization (MCO) clients, and only 40 are properly reinsured for catastrophic claims, according to the company's top underwriter. "Many HMO executives don't think about this on a day-to-day basis so they may think the frequency of claims more than $1 million is a lot lower than what it really is," says Alden Skar, an ING vice president and managing actuary.
"Claims that were $500,000 a few years ago could now be more than $1 million, and those that were more than $1 million may now be well over $2 million," Skar adds.
Mainly because of increases in the numbers of high-dollar claims and in the severity of claims, MCO earnings in the first half of 2008 were 27.5 percent below what they had been a year earlier, A.M. Best reported in October.
Surprise, surprise
"Plans were not prepared for catastrophic claims," says Eva Sverdlova, a senior financial analyst at Best, referring to an uptick in the median medical loss ratio at provider-owned plans: from 86.7 percent in 2004 to 89.3 percent in 2007.
"Some that we analyzed had to reach into capital and surplus to cover losses of high claims. This is a big reason companies are not being as profitable as they thought they would be."
Catastrophic reinsurance isn't cheap. Premiums have more than doubled since 2000, and now range from $500,000 to $10 million annually for a regional plan with a million members, says Dan Carlson at Marsh Inc.
For example, a policy with 100,000 members that costs $2 PMPM is $200,000 per month or $2.4 million annually, according to another broker. "Claims are increasing dramatically, so premiums for passing the risk off are likewise increasing," says ING's Skar.
National health insurers, which industry insiders refer to as the BUCAs — Blue Cross, United, Cigna, and Aetna, companies with more than a million members — typically do not purchase reinsurance. "Large health plans cover so many members that they have sufficient spread of risk and may consider going without the coverage," says Christine Manzone, vice president for underwriting and HMO reinsurance at One Beacon Professional Partners. That could change.
"It might be something they start to look at for budget certainty as they view the trends," says John O'Connor, senior vice president of Willis Re, which brokers reinsurance sold to MCOs.
Regional carriers in one to three states that want to manage risk typically buy reinsurance. "Small- to mid-size health plans . . . purchase the coverage so that no single claim has a significant impact on their overall balance sheet," says One Beacon's Manzone. And some states may require plans to carry reinsurance. Small and medium size self-funded employers purchase a similar coverage, called stop-loss.
MCOs that never thought about seven-figure claims are starting to worry more about them. "In 2000, only a handful of our clients bought reinsurance coverage starting at $1 million," says ING's Skar. "Today, about 25 percent of our clients buy protection that starts at $1 million or more. Across the country many MCOs learned a hard lesson and waited until they had a seven-figure claim before they secured reinsurance protection."
Because premiums are pricey, it may make sense for some carriers to self-insure. "For larger plans, the net cost to them is not favorable. By the time they pay the premium versus what they get in return, they may have a tough time justifying the purchase," says Rick Chiocchi, vice president and managed care practice leader at Aon, an MCO reinsurance broker.
However, "Whenever you have low frequency and high severity, that's a recipe for high volatility," adds ING's Skar. "That's something no board of directors wants to hear about."
Beyond buying protection from seven-figure claims, plans are enacting various strategies to rein in costs. Expensive patients can't be dropped once they start triggering large claims because such a practice probably violates federal and state discrimination statutes, says Mark Gallant, a Philadelphia lawyer who represents providers against health insurers.
But patients may be ineligible for benefits through policy exclusions.
Since 2000, health insurers have become more vigilant in making sure that they pay for claims that they are responsible for, not those that could be transferred to a workers' compensation, disability, or auto carrier. "With data mining and more modern databases, carriers can aggressively tag ICD-9 codes, dollar amounts, procedure codes, even job classification codes to ferret out claims that can be pushed off on another type of carrier," says Jason Beans, CEO and president of Rising Medical Solutions, a Chicago workers comp claims containment company that often reviews claims filed with group health carriers.
In addition, commercial policies can exclude coverage for big-ticket items if competitive factors are not an issue. "As expensive new technologies come on the market, there is a push to exclude them, but it starts to get away from the concept of insurance," says Harlan Levine, MD, a Towers Perrin principal in the care management practice. Self-funded employers unconcerned about competitive issues can cap annual benefits as low as $50,000, though many are more generous. Still, there are persistent employee fears of employers "reorganizing" and dismissing those whose families are in a kind of million-dollar claim club, running up the cost of care.
Costly claims
One of the most eye-popping hospital bills is for organ transplantation. Unfortunately for health plans, the numbers of nearly every type of transplant surgery rose significantly from 2004 to 2008, according to Milliman's "2008 U.S. Organ and Tissue Transplant Cost Estimates and Discussion."
For example, liver-kidney transplants, which have average billed charges of $760,000, skyrocketed more than 90 percent, from 279 performed in 2004 to 536 in 2008.
An intestine transplant, potentially the most expensive single organ transplant, can cost a payer as much as $4 million. There was a 40-percent increase in the number of intestine transplants, from 52 in 2004 to 72 in 2008. The five-year survival rate is 48 percent.
"We have seen neonates requiring heart transplants that cost over $2 million," says Crispin.
Aon has experienced multivisceral transplants with costs in excess of $3 million.
In 2004, there were 100 multi-organ transplants; in 2008, there were 151, a 51 percent increase.
Perhaps the biggest claims spring from babies requiring stays in a neonatal intensive care unit (NICU). Average daily cost: $3,500-$4,500. These are typically infants rescued heroically at "low" birth weights (5.8 pounds or less) or "very low" birth weights ( 3 pounds, 4 ounces or less). "We are saving babies now that wouldn't have been attempted 10 years ago, with costs increasing accordingly," says Jane Johnson, RN, director of medical management at ING.
About 1 in 10 newborns spends some time in a NICU because he or she may need temperature-controlled beds, special feedings, or treatments for complications. Low-weight births rose 8.3 percent in 2006, the highest rate in four decades and the latest year for which figures are available from the Centers for Disease Control and Prevention.
Besides weight issues, there are time issues. More than half of all preterm births (before 37 weeks) are admitted to a NICU, according to CDC data. "If you have premature infants born at 23-24 weeks instead of 40 weeks gestation, there is a high likelihood they are going to be very expensive," Johnson says. A baby born at 24 weeks costs about $346,000, and individual cases can run $500,000 or higher.
The March of Dimes, a not-for-profit agency that supports pregnancy and baby health, gave the nation a "D" in its first Premature Birth Report Card in November, naming smoking and lack of insurance for many women of childbearing age as contributing to premature births. "Smoking and drinking are associated with increased preterm rates," says CDC epidemiologist Joyce Martin, MPH.
Some costly drugs
A third area of catastrophic claims is pharmaceuticals. Oncologists believe that while drug costs related to rare diseases are now the most dramatic, costs for treating more common diseases, such as colon, breast, prostate, and lung cancer, may rise quickly as breakthroughs occur.
One of these is Genentech's Avastin, which improves the efficacy of chemotherapy in cancer. The current cost of this therapy for an average case in conjunction with chemotherapy could easily exceed $200,000, with outlier cases exceeding $600,000, according to Evergreen Re. Avastin may prolong life by only a few months, according to news reports.
"There is going to be a time when protocols require sequential use of these specialty drugs. When that happens, you will basically see a doubling of the cost of treatment," says Levine, the Towers Perrin principal and adviser to self-insured employer health plans. Because of patent protection and manufacturing difficulties, many biotech drugs will never be produced by generic drugmakers, according to Evergreen's Crispin.
What's a health plan to do?
Barring subrogation and exclusions, carriers may find themselves stuck with high-dollar claims. In recent years, they have moved to limit claim charges on both the front end — before, and as, claims come in — and on the back end, after claims are received. Strategies emphasize reducing the size of the bill through intense case management, requiring evidence-based protocols and prior authorizations in some instances, negotiating provider discounts, searching for medical necessity and repricing, checking bills to eliminate duplication, and other measures.
No longer for rookies, controlling the expense of catastrophic claims has sprouted a cottage industry of vendors that mitigate MCO and reinsurer financial losses. They are companies like Optum Health (part of United HealthGroup) and InterLink Health Services, which collect data to develop best performing, high volume, low cost network centers of excellence. Optum physicians also review cases for medical necessity. There are cost-containment companies that screen bills for duplications and errors by conducting forensic audits: Bloodhound Technologies, the Assist Group, Fairpay Solutions, and GlobalExcel. Other companies negotiate better-than-standard PPO discounts with providers before a bill is paid: Dr. Colin Plotkin Consulting and Advanced Medical Strategies. Finally, there are private case managers, such as Paradigm, which is part of Alere.
Reducing charges starts before a claim is received. MCOs use health risk assessments and predictive modeling software as well as "first fill," a review of pharmacy claims, to identify high-risk members. "The silver bullet our clients are trying to get their arms around is early identification of potential large claimants," says Marsh's Carlson.
Once they have identified these cases, employers, health plans, and now reinsurers establish tight case management. "Prior to 2000, a couple of reinsurers got involved in care management. Now all the reinsurers are offering it," Marsh's Carlson says. "They are doing it to protect their own interests to some extent."
ING was the first reinsurer to develop comprehensive case-based consulting to manage catastrophic care of premature births, transplantation, severe burns, and hemophilia through its ROSE program (Reinsurance Outreach and Service Experts) and a subset of that program, ROSEBUD (Reinsurance Outcomes and Service Experts for Babies Undelivered and Delivered) which manages neonatal and perinatal catastrophic cases.
The reinsurer employs eight registered nurses who work with health plan case managers. "We will get involved in managing cases before the claims start coming into the claims department, before the bills are paid," Johnson says. "MCO claims managers notify us and we help them with research and resources, such as outcomes and volumes information and negotiated hospital and specialty pharmacy bills. Some MCOs have good internal resources and can do these things without us."
Johnson says that premature infants are the number one million-dollar reinsurance claim that ING receives. The longer a baby is carried, the healthier it is likely to be. Moreover, cost-wise, every extra day in utero saves three days in an NICU.
ROSEBUD identifies high-risk mothers, such as women with hypertension or diabetes, and educates them on proper prenatal care. In 2007, ROSEBUD perinatal cases had an average saving of $4,700; neonatal cases, $3,100.
Altogether, clients saved $12.4 million through ROSE consulting, education, and negotiation services, including access to the program's transplant and provider networks.
As claims rise, primary insurers and reinsurers steer patients and providers to appropriate care settings that have sufficient experience with catastrophic claims. Some patients are directed to transplant networks and to companies such as BioScrip that specialize in high-cost drugs, and cancer management companies such as ITA Partners.
It is recommended that patients use step-down care facilities when appropriate, disease management for costly chronic diseases, and treatment protocols. Once a claim is received, auditors spring into action. From one reinsurer's case files: An auditor found $1.7 million in misbilled charges on a $4.7 million claim involving a premature infant. The billing facility had not followed standard coding practices, there were inaccurate room and board charges, there were charges for coronary care when the patient was in a medical/surgical bed, point-of-care lab services were charged as separate line items instead of included in the room-and-board charges, and more.
The highest dollar claim Crispin has ever seen, $12 million in billed charges, was for a premature infant with congenital anomalies.
The increasing incidence of the million-dollar claim brings unanswerable questions: If a single patient can increase health care costs for all and perhaps become a burden to society, what is the responsibility of the many to provide health care to the few? Whom should we keep alive? How much should we pay for it? And finally, what would you do if it were your relative who needed expensive treatment?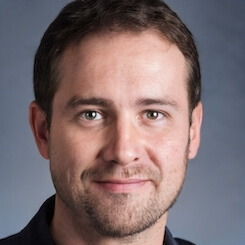 Paul Lendner ist ein praktizierender Experte im Bereich Gesundheit, Medizin und Fitness. Er schreibt bereits seit über 5 Jahren für das Managed Care Mag. Mit seinen Artikeln, die einen einzigartigen Expertenstatus nachweisen, liefert er unseren Lesern nicht nur Mehrwert, sondern auch Hilfestellung bei ihren Problemen.