Some health plans do a better job than others in bolstering physician satisfaction. Systems really matter.
It turns out that the National Committee for Quality Assurance, the Commonwealth Fund, Kaiser Family Foundation, America's Health Insurance Plans, and the American Medical Association do not actually pinpoint particular health insurers that are the apples of doctors' eyes. We did ask folks at Kaiser Permanente and they said "Docs love us!" but the skeptic in us keeps us wary, even though Kaiser officials supplied data that they say back up their assertion (See "Kaiser Keys on Communication," below.).
Softball?
Though most experts point to group-model insurers such as Kaiser Permanente as maintaining very physician-friendly environments, we couldn't help but feel that we threw that plan a softball. Prop a microphone in front of any health plan official worth his salt and ask "Are your physicians happy?" and none of them — and we mean none of them — will say "No."
However, J. James Rohack, MD, president-elect of the American Medical Association, finds that Kaiser Permanente's pride in its physician relations is justifiable. "It's an integrated system," says Rohack. "The insurer, physician, and hospitals are all in line to make sure their communities are cared for and the dialogue is open so that there is complete transparency over how prices are set, how premiums are done, how coverage determinations are made."
Robert Pearl, MD, is the executive director and CEO of the Permanente Medical Group, which employs more than 6,000 physicians — the vast majority of whom are happy.
"Harris Interactive did a report called the 'Strategic Health Perspectives, 1995 to 2008,'" says Pearl. "I looked at the past five years, and the satisfaction — and these are physicians across the nation — declined from 70 percent to 59 percent, 11 percentage points."
He compares that to the data Kaiser collected for an internal study. "Over the same period at Kaiser Permanente, we increased by 9 points to a score over 80, although the scores are not exactly the same measurements. But essentially it's a 20-point spread between what's happened in community based medicine across the nation and the Permanente Medical Group with Kaiser Permanente. This level of satisfaction explains why we have eight applicants for every opening and are the first choice for graduating residents and fellows from across the country."
Which points to the first rule in keeping doctors happy: Give them autonomy. "You can't underpay and expect to recruit and retain excellent physicians, but quality of professional life is even more important than salary once incomes are competitive," says Pearl. "They have to be able to make decisions about what is best for their patients. One of the problems with the health insurers around us is that often that care is directed by the health plan. The doctors have to call for authorization and approval, as opposed to Kaiser Permanente where the physicians have that autonomy. There is no insurance clerk or insurance executive or anyone else that they need to call when they want to prescribe a medication, when they want to schedule an admission to the hospital, when they want to recommend a referral to a specialist colleague."
Room for autonomy
Pearl contends that physicians who want to provide care differently in Kaiser Permanente can do so, assuming their quality outcomes are comparable, unlike in the fee-for-service world where they can't without prior insurance company authorization.
Physicians also appreciate advanced information technology, especially if the medical group pays for and installs it. "We have KP HealthConnect fully implemented in every physician's office," says Pearl. "We have it implemented in over half of the hospitals. Our physicians have it on their desktop, they have it in the hospitals, the emergency departments — even in their homes, for some — all the information they need to deliver care to their patients."
Pearl describes a very different reality in the world of consumer health plans. "For example, physicians are competing against each other," he says. "The physician is fighting with the hospital. Everyone's fighting the insurance companies. Whereas in an integrated organization, we all work together for the greater good of the patient. That's a very different experience, and it's far more satisfying both professionally and personally."
The bottom line, he admits, is the amount of premium patients and purchasers are willing to pay.
"However, what is different is that in the fee-for-service world, the physicians ask how can they personally earn more money, the hospitals ask how they can earn more income for their institution and the for-profit health plans ask how they can generate higher stock prices for their shareholders," says Pearl. "Often that leads to dysfunction and underperformance."
Everybody's happy
Not that stockholder-owned health plans can't learn from how the Permanente Medical Group operates. Happy doctors mean happier patients and better performing health plans, says Pearl. "On a California state survey [2008 Report on Quality by the California Cooperative Healthcare Reporting Initiative (CCHRI)], we were number one in 34 out of 40 categories."
Still, the Permanente Medical Group's success could be difficult to replicate for the for-profit organizations. "Their primary obligation is to their shareholders, as opposed to their patients," says Pearl. "So I think there is an intrinsic conflict and they are not likely to adopt the kinds of approaches that have proved so successful at Kaiser Permanente."
Arthur N. Leibowitz, MD, the executive vice president and CMO of Health Advocate, a company that helps consumers and employers navigate the often choppy waters of managed care, warns that nothing is ever black and white. "Certainly those doctors in staff models often gravitate there because they are interested in the relatively secure life that such positions offer, but you find unhappy people at Kaiser and happy people in Cigna's network, so it's a difficult generalization," he says.
Kaiser keys on communication
A primary care physician's role as gatekeeper is not so pronounced as it once was, thanks to things like point-of-service plans and health savings accounts. Still, the PCP's importance to managed care should not be underestimated. There are about 36,000 PCPs in California, and if they are not happy with one of the health plans in that state, chances are that their patients won't be happy either.
Source: "Uncoordinated Care: A Survey of Physician and Patient Experience," California HealthCare Foundation, 2007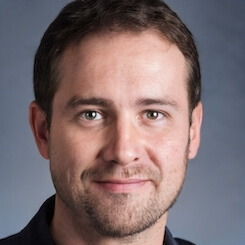 Paul Lendner ist ein praktizierender Experte im Bereich Gesundheit, Medizin und Fitness. Er schreibt bereits seit über 5 Jahren für das Managed Care Mag. Mit seinen Artikeln, die einen einzigartigen Expertenstatus nachweisen, liefert er unseren Lesern nicht nur Mehrwert, sondern auch Hilfestellung bei ihren Problemen.