Medicare is expected to lead payment reform, but major players in the private sector are banding together to move it along
Medicare is expected to lead payment reform, but major players in the private sector are banding together to move it along
Lola Butcher
Contributing Editor
The emergence of more than 250 health care pay-for-performance projects around the country suggests two things: Many health care leaders agree that the current payment system needs work, and the amount of work under way may be overwhelming the cause.
"All the momentum across the country around payment reform is creating more confusion and chaos than progress," says Robert Galvin, MD, director of global health care for GE.
Enter the Center for Payment Reform as an attempt to solve that problem. Galvin and others formed the independent organization last year to both expedite the move to a new health care payment system and coordinate the development of that system.
The current largely fee-for-service system provides financial incentives for physicians to provide more services, rather than incentives to keep patients healthy, and separate payment plans — one for hospitals and one for physicians — work against efficiency, coordination, and health outcomes.
No one knows for sure what combination of incentives, punishments, and regulations will work, and even though the managed care backlash is more than a decade old, the unintended consequences of a good idea have not been forgotten.
While most observers agree that the biggest payer — Medicare — must lead payment reform, that requires an act of Congress. So private payers and states are experimenting.
In the Minneapolis market, 18 different pay-for-performance programs are in place or being tested; in Seattle, there are eight, and in Atlanta, nine. In the Northeast, the Center for Payment Reform has found 130 programs representing 14 types of pay-for-performance programs. It is hard for physicians to comply with so many different programs.
The P4P movement has two other oft-discussed challenges. The incentives are generally a minute percentage of physicians' pay, so the costs of participating in a P4P program can sometimes outstrip the financial reward, and in a fee-for-service payment system, a physician who improves care so that patients need fewer services is working against his or her own financial self-interest.
"We were getting worried that the people who really matter here, doctors, are going to get turned off," Galvin says.
Working in tandem
"This group is made up of change agents," Galvin says. "Everyone here has a track record of knowing how to change our health care system."
Health plans and government agencies were excluded, but not because their perspective is not valued. Rather, Galvin says the center aspires to serve as a bridge between Medicare and private payers, so that the two sectors work in tandem to overhaul payment.
"Even though employers cover care and Medicare covers care, at the end of the day, it is still the end-consumer — the patient — who ultimately pays," he says. "We think that health plans are very important, but . . .  we wanted the core of this to be those people at the heart of the health care system: doctors and patients."
The center has three goals:
Create a sense of urgency. Galvin and his colleagues believe that Medicare is the only entity with enough market clout to bring about payment reform, but because it is controlled by Congress, change is slow and difficult. Without Medicare in the lead, private payers are reluctant to try major changes because physicians resist. The center plans to articulate the cry for change from consumers, physicians, hospitals, and employers, putting political pressure on Congress to support Medicare payment reform.
Know what works and share it. The center will create a "rapid learning" system that allows payers, providers, and policymakers to learn what works — and what doesn't — from the myriad demonstration and pilot projects under way.
Align the public and private sectors to influence payment policy. The Center for Payment Reform will create road maps for payment reform concepts. For example, if Medicare decides to move forward with a bundled payment approach, the center would help Medicare officials think about how that would influence private payers, providers, and patients.
What payment reform?
While there is no consensus on the details of payment reform, Health Affairs recently published several articles that reiterated a few themes:
Payment reform will be led by Medicare.
Coordination of care will be a top priority.
Hospitals and physicians will have to work together more closely, essentially transforming the health care delivery system.
One of the writers, Francis J. Crosson, MD, a senior fellow at the Kaiser Permanente Institute for Health Policy and a member of the Medicare Payment Advisory Commission, summed up his personal vision of the future: "a simultaneous movement away from [fee-for-service] payment and toward bundled payments and new forms of capitation and away from solo practice and toward larger delivery system entities. . . ."
Crosson is an executive at one of the most integrated health organizations in the nation, but in many parts of the country, hospitals and physicians are adversaries instead of business partners. He wants payment reform that provides financial incentives for hospitals and physicians to integrate, but he believes the transformation requires an incremental approach: "It seems best to focus first on payment reform and then proceed stepwise to more integration, more payment reform, and so on, until equilibrium is reached."
While some agree with Crosson that fee-for-service (FFS) medicine must go, others believe that FFS itself is not an insurmountable problem. In that camp, the two concepts getting the most attention are accountable care organizations and shared savings.
"We need to create local organizational accountability for the cost of care for the population and the quality of care," says Elliott Fisher, MD, MPH, director of the Center for Health Policy Research at Dartmouth Medical School. He coined the term accountable care organization (ACO) to describe integrated delivery systems, large medical groups, and other organizations that can control — and be held accountable for — the cost and quality of care provided for a population of patients.
Fisher's thinking is informed by the Dartmouth Atlas of Health Care, which has documented huge variation in the cost and quality of care in the United States. Most observers agree with Fisher's analysis of Dartmouth Atlas data on two important points: (1) health care providers — not the health status of the patients — account for the intensity of services provided and, thus, the cost of care in a given market, and (2) more health care services does not mean better care. In fact, Fisher has published research showing that a higher volume of services is actually associated with worse health outcomes.
Formal legal structure
Fisher proposes that organizations of providers be established as ACOs through a formal legal structure and that each ACO be assigned a specific spending benchmark. For example, Medicare's payment for hospital and physician care for the beneficiaries served by an ACO in the past three years could be used to determine a given year's benchmark, and the ACO would be offered a financial incentive to deliver care that comes in under the benchmark.
That's where Fisher's idea dovetails with the shared savings concept being advocated by Mark McClellan, MD, a health policy fellow at the Brookings Institution. He was the Centers for Medicare and Medicaid Services administrator in 2005, when the Medicare program began a demonstration project called the Medicare Physician Group Practice Demonstration involving 10 multispecialty groups. Physicians are paid on the regular Medicare fee schedule and receive bonus payments if they meet certain process, outcome, and patient satisfaction measures and provide care at a substantial savings to the Medicare program.
The program, now in its fourth year, "seems to be showing very significant improvements in quality of care and some promising results on cost trends as well," McClellan says. Physicians "actually get to share in the overall savings that they create for the health care system."
P4P, RIP?
GE, which spends nearly $3 billion a year providing health care for its employees, helped start Leapfrog, one of the early health care quality programs, in 2000 and Bridges to Excellence, a pioneering pay-for-performance program, in 2002.
That does not mean GE has been able to pay providers for the quality of care they provide.
"Despite the flurry of activity [concerning] pay-for-performance, the fact is, less than 1 percent of the dollars we [GE] are spending is actually going to programs based on how good the care is versus how much care there is," Galvin says.
Meredith B. Rosenthal, a health policy professor at Harvard School of Public Health, says P4P, as implemented to date, does not constitute reform. "There was excessive enthusiasm about pay-for-performance and its ability to solve all problems about five years ago," Rosenthal says. "The way pay-for-performance has been used in practice has been very tentative."
In and of itself, P4P does not work to control health care costs because the concept of "wasted care" is too difficult to pin down, she says.
"Physicians will agree that money is wasted on unnecessary services, but it is very hard to get consensus about exactly which services for which patients have zero value," Rosenthal says.
Who's In The Center For Payment Reform
The center's leadership includes top officials from three sectors: purchasers, providers, and consumers/labor.
Member organizations include:
American College of Physicians
American Academy of Family Physicians
Partners Healthcare, the integrated health system that includes Massachusetts General Hospital and Brigham and Women's Hospital
Consumer-Purchaser Disclosure Project
Pacific Business Group on Health
National Partnership for Women and Families
AFL-CIO
AARP
Emerging Models of Payment Reform
Model and sources
Description
Status
Incremental reforms: nonpayment for avoidable complications
HealthPartners, CMS
Nonpayment for "never events" such as wrong-site surgery or preventable inpatient complications
Implemented by HealthPartners in 2005 and CMS in 2008
Primary care payment reform
American Academy of Family Physicians, American College
of Physicians, American Osteopathic Association, American Academy of Pediatrics
Tiered case-management fees (in addition to fee for service) paid per-member, per-month to practices with characteristics of a medical home, such as maintenance of disease registries and patient-education capabilities. Performance incentives are generally included
Medicare, Medicaid, and
individual health plans all have pilots under way
Comprehensive Primary Care
Payment and the Massachusetts Coalition for Primary Care Reform
Primary care capitation with performance incentives; per-member, per-month payment rate based on accounting for costs of medical home, including, for example, a $250,000 salary for the primary care physician; the salaries of a part-time nutritionist, part-time social worker, nurse, nurse practitioner, and medical assistant; office expenses; and the costs of setting up electronic health records and employing a data manager
Pilot launched January 2009
Episode-based payment
Prometheus Payment
Episode-based payment model that defines global case rates for given conditions (for example, acute myocardial infarction, diabetes and knee replacement); payment amounts related to cost of adhering to clinical standards of care; risk stratification and complication allowance; performance incentives based on comprehensive score card
Pilot under development
Geisinger Health System's
ProvenCare model
Episode-based payment for specific conditions, such as elective CABG; hospital and physicians receive a joint payment for 90-day episode of care that is delivered with 40 best-practice quality standards
Currently in use; Geisinger is expanding to other conditions and types of acute episodes
Shared savings
Medicare Physician Group
Practice Demonstration
Large integrated groups may earn bonuses for demonstrating slower growth in spending for patient care relative to peers; any savings above 2 percentage points are shared with CMS, with up to 80% for the physician group; quality of performance affects share of savings (no quality bonus is given without savings)
Pilot currently in fourth year
Alabama Medicaid
Primary care physicians are eligible to share in savings according to their performance on use of generics, emergency department visits, office visits, and other measures
Launched in 2004; payments began in 2007
Source: Rosenthal MB. Beyond pay for performance — emerging models of provider-payment reform. New Engl J Med 2008;359:1197-1200.
Copyright © 2008 Massachusetts Medical Society. All rights reserved.
What Is Medicare Thinking?
If Medicare is going to lead payment reform, where will it lead?
Of course Congress will have the final say, but the Medicare Payment Advisory Commission put its ideas on the table last year.
"It turns out that what MedPAC is suggesting is really pretty similar to what is going on in the private sector," Galvin says.
MedPAC recommended three concepts to reform the way health care is delivered and paid for.
Medical home
Designed to improve care coordination, particularly for people with multiple chronic conditions, a medical home is a clinical setting that has the necessary information infrastructure. Among other things, medical homes should:
Furnish primary care and manage care provided by subspecialists
Use health information technology for clinical decision-making
Offer 24-hour patient communication and rapid access to providers
Bundle physician-hospital payments
Medicare would pay a single provider entity — a hospital and its affiliated physicians — one amount for the full range of care over a hospitalization episode. Providers would determine how to allocate the money among themselves. Thus, they would be motivated to contain their own costs and would have a financial incentive to work together to improve their collective performance.
Accountable care organizations
The term accountable care organization (ACO) describes integrated delivery systems, large medical groups, and other organizations that could be assigned responsibility for controlling the cost and quality of care provided for a population of patients.
Operating as an ACO, the group of physicians and other providers would be held accountable for improving care coordination so as to control growth in the volume of services they provide. The MedPAC report says: "This concept could complement medical homes, which in some cases may be too small to support full accountability, and hospital-physician bundling, which creates no incentive to control the volume of initial admissions."
Meetings
| | | |
| --- | --- | --- |
| Home Care Leadership Summit | Atlanta, GA | November 17–18, 2014 |
| Customer Analytics & Engagement in Health Insurance | Chicago | December 4–5, 2014 |
| Pharmaceutical and Biotech Clinical Quality Assurance Conference | Alexandria, VA | December 4–5, 2014 |
| 6th Semi-Annual Diagnostic Coverage and Reimbursement Conference | Boston | December 4–5, 2014 |
| 9th Semi-Annual Medical Device Coverage and Reimbursement Conference | San Diego | December 5, 2014 |
| 8th Annual Medical Device Clinical Trials Conference | Chicago | December 8–9, 2014 |
| HealthIMPACT Southeast | Tampa, FL | January 23, 2015 |
Our other journal
P&T Journal for October 2014
FEATURES
The Clinical Trial Model Is Up for Review
Pyrazinamide-Induced Hyperuricemia
Lung Cancer Research Is Taking On New Challenges
Medical Applications for 3D Printing: Current and Projected Uses
PIPELINE PLUS
Steady Progress on Parkinson's Disease
DEPARTMENTS
MEDICATION ERRORS
Telling True Stories Is an ISMP Hallmark
PRESCRIPTION: WASHINGTON
FDA Accepts Its First Biosimilar Application
New Drugs/Drug News/New Medical Devices
Pharmaceutical Approval Update
DRUG FORECAST
Edoxaban: an Investigational Factor Xa Inhibitor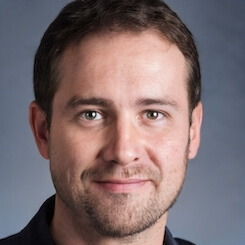 Paul Lendner ist ein praktizierender Experte im Bereich Gesundheit, Medizin und Fitness. Er schreibt bereits seit über 5 Jahren für das Managed Care Mag. Mit seinen Artikeln, die einen einzigartigen Expertenstatus nachweisen, liefert er unseren Lesern nicht nur Mehrwert, sondern auch Hilfestellung bei ihren Problemen.