Great work is being done in many places, says an executive of the Commonwealth Fund in a wide-ranging discussion
A former health plan executive, Commonwealth Fund Executive Vice President for Programs Stephen C. Schoenbaum, MD, MPH, recognizes and respects the role that insurers can play in health care reform. Serving as medical director and then president of Harvard Pilgrim Health Care of New England in the 1990s and earlier as deputy medical director at Harvard Community Health Plan, he thrived on innovation. The organizations were concerned about quality, even using an electronic medical record to improve care in the early 1980s, he says. He encourages health plan leaders to continue to innovate today. "If health plans can think creatively about how to improve the care and well being of their enrollees — and look for opportunities to work collaboratively with other insurers — the rewards will be enormous for everybody," he says. Schoenbaum earned his bachelor's degree from Swarthmore College, and his medical degree and a master of public health from Harvard University, and received further clinical training in internal medicine and infectious diseases. Besides his responsibilities at the Commonwealth Fund, where he oversees a wide range of programs aimed at researching and analyzing quality of care and how to improve access to health care, he is a lecturer in the Department of Ambulatory Care and Prevention at Harvard Medical School, a department he helped found; and vice chairman of the board of the Picker Institute, an organization focused on patient-centered care. He spoke recently with MANAGED CARE Editor John Marcille.
MANAGED CARE: What is the Commonwealth Fund's top priority today?
STEPHEN C. SCHOENBAUM: The priority is seeing the United States achieve a high performance health system, and that is intimately tied up with the issue of health reform. We have to make several changes to the way we have organized health care. Three major areas are involved: One is coverage reform — being able to cover the whole population, the second is payment reform, and the third is delivery system reform.
MC: You are executive director of the Commonwealth Fund's Commission on a High Performance Health System, which was set up in 2005 to establish leadership in the area of reform.
SCHOENBAUM: Yes, and about a year and a half ago, the commission outlined five strategies that are critical to achieving our goals. The first was affordable coverage for all. The second was having a payment system that is aligned with achieving better, more efficient health care. Reorganizing care so that it is organized around the patient and highly coordinated is the third. The fourth is achieving benchmark performance. We now have enormous variation in the care that is delivered in the United States, both in its quality and its efficiency, and we know that there are benchmarks out there that we can all achieve. The fifth is having excellent national leadership that is accountable for the health and health care of the population of this country. That leadership is going to have to forge public-private relationships because it is clear that we have and will continue to have and benefit from a largely private health care system. Making sure all the elements of the health care system are aligned and moving forward to higher and better performance is a critical issue that requires a national strategy and close attention.
MC: Are you encouraged by the attention the Obama administration has promised to give to health care?
SCHOENBAUM: We are enormously excited. We've been making the argument for the need for universal coverage in the United States for many, many years now. All the evidence says that we would end up with a healthier, happier, more productive population if everyone had affordable coverage, and yet we are just getting to that bit of national discussion again.
MC: Are you concerned that it will only be another discussion?
SCHOENBAUM: I think you always have to be concerned. Until something happens, it hasn't happened yet. There are a number of people who haven't absorbed the importance of the argument, who still think that people who are uninsured can get all the care they need because if they have an emergency, it will be taken care of. They don't understand that the uninsured are less likely to have access to good care, are more likely to have duplication of tests because they don't have a stable source of care or medical records, are less likely to have preventive measures done, and are more likely to get sick from conditions that could have been taken care of if they had been able to get to regular sources of care. But despite that, the recognition of these issues — as well as the notion that we need to improve the way our care system functions and change payments to support better function — seems much greater today than it did 15 years ago. Health plans are interested in reform today, for example, whereas 15 years ago, they played a major role in countering the efforts of reform. I think the fact that they are being supportive of the idea now is very important, very encouraging. And it supports optimism. I am optimistic.
MC: What parts of the health care system are working?
SCHOENBAUM: There are some examples of excellence within the U.S. health system. If we pick any given area, such as quality or driving down costs, we find examples of excellence. Some large systems are doing very interesting things. Kaiser Permanente and the Veterans Administration are managed systems that are trying to improve performance and reduce costs by using a primary care-based system and using information technology creatively. Another example is Geisinger Health System in Pennsylvania.
MC: All three of those systems are not-for-profit. Should for-profit plans be worried?
SCHOENBAUM: I don't think the organizations I mentioned are doing anything that could not be done by a for-profit health plan.
MC: What role do you see health plans playing in comprehensive health care reform?
SCHOENBAUM: I spent 18 years working for what started out as Harvard Community Health Plan and then became Harvard Pilgrim Health Care. One of the things health plans can do related to health care reform is to take responsibility for the care of their populations. They know that population in ways that providers don't. If you go to a hospital and you ask, "Who is the population you serve?" and you go to a second hospital, and you ask the same question, a lot of the people may be the same people. Hospitals don't necessarily have a unique population. But the members of a health plan do constitute a unique population, so the health plan is able to aggregate information — such as who is diabetic or hypertensive — and provide that information to the providers to improve care. There are many instances where that's happening. Geisinger Health Plan is an interesting example. It has been working on the medical home concept and has been providing nurses to Medicare patients in practices that Geisinger both owns and doesn't own to help physicians coordinate the care of those patients. The second thing health plans can do is innovate in the kinds of payment arrangements that they work out. Most of the pilot studies with medical homes require some form of payment for coordinating care, and that requires initiation from a health plan. Providers can't initiate those reforms. Health plans can play an important role in providing care that is better coordinated, more disease- and health-focused, and more tailored to populations.
MC: Should payment reform be driven by health plans, or do you see Congress getting involved?
SCHOENBAUM: This is an issue that came up about whether there should be a public health insurance plan. Some people said that if we do have a public plan, it ought to be nimble and flexible like the ones we have been talking about. I think we'll see some sort of federally run program, but if it is like Medicare in that it needs approval by Congress to institute a new payment arrangement, it would not be able to innovate as easily. Ideally, if we do set up a public plan, the government would build flexibility in.
MC: Medicare does have the advantage of volume and being able to dictate pricing. Would a public plan for everyone else have that same kind of clout?
SCHOENBAUM: Let's suppose that the public plan can dictate prices. The question that I tend to think about is, "Why would the government set rates so that providers couldn't live on them?"
And if it sets them at a level at which providers can live on them and if there is a requirement that Medicaid pay at the same rate, then private plan rates could come down, because Medicaid now grossly underpays. We could also have all-payer rate setting.
MC: Medicare is accused of shifting costs to other payers.
SCHOENBAUM: But let's suppose someone is counting on the fact that Medicare can continue to shift costs and it becomes the dominant player in the market for not just 65 and over but also for all the people who are younger. At that point, if there is cost shifting, then who is going to sustain all the providers? If private plans are losing members hand over fist, there can't be a cost shift anymore. Here's a government that is bailing out industries that are jeopardized. Why would it want to put the entire health care industry out of business? It doesn't make sense. It's untenable. The public health insurance plan would have to set its rates at a level providers could survive on, and that should decrease the need for any cost shifting.
MC: That sounds reasonable. So you see health plans as winners after the reform process?
SCHOENBAUM: I think they can be winners by being very creative about the way in which they help providers provide better care and the way in which they think of innovative payment arrangements. Those two are probably related, although they are not exactly the same. So to the degree to which health insurers can help their enrollees become healthier and can help providers with what now seem like tasks or chores — and make it feel to the provider as though it truly is assistance rather than something that is externally imposed — I think they will be winners. Providers would also see it as a benefit if health plans could work together to simplify administrative arrangements. Right now providers are terribly concerned about the amount of time they spend interacting with health plans around various kinds of authorizations and formulary issues and so on. So the degree to which that is made easier, to the degree that we get closer to common formularies or to providing physicians with common decision support tools so they don't have to go looking for who is covering what, that's something that is also likely to help health plans ultimately win.
MC: Those would be technological solutions?
SCHOENBAUM: Yes, but a health plan ought to be able to think that way. Decision support is extremely important. We supported a recent study by hospitals in Texas showing that the ones that used decision support had better outcomes for patients.
MC: What about a primary care doctor who works with multiple health plans. If he has to go to a dozen places for decision support, is he going to go at all?
SCHOENBAUM: I think that is a problem. It would be good to have more models like the Integrated Healthcare Association in California. IHA was started by a group of interested parties and the Pacific Business Group on Health, and it includes 200 medical groups and the major insurers in California. They've been working for several years to come up with common measures that are built into the pay-for-performance programs of each insurer. They don't get into the mechanisms of each pay-for-performance program, but at least they agree to a common set of metrics. To the degree that health plans explore that kind of model, they will be more likely to be able to win.
MC: How does your experience as a health care executive inform the work that you do today?
SCHOENBAUM: It informs my work to a great degree, although my direct experience is beginning to get a bit remote. It has been nine years now since I've done that. I had two different kinds of experiences at Harvard Community Health Plan and then Harvard Pilgrim. One was that we were an insurer, and the other was that we also had a very large group practice. The original Harvard Community Health Plan was a staff-model HMO. Harvard Pilgrim became a very mixed model. So I learned a lot about the insurance business as well as medical group management. That has given me several different perspectives that have been valuable in my life as a foundation person, and we've been talking about several of those. One is the importance of being sure that we think about where care is delivered. It is delivered for the benefit of patients or populations and it is delivered largely through the providers. It is really important to make sure that those parties are interacting productively, because they are ultimately the ones who are going to determine the performance of the health system. And then, my experiences have taught me that health plans can do a lot of interesting and creative things to help providers offer better care to their patients.
MC: Does the Commonwealth Fund work directly with health plans?
SCHOENBAUM: No, we are grant makers. Our grantees are people in academia or think tanks — people who can do the types of projects that can outline how we might get to universal coverage, how we might do payment reform, and so on. But that doesn't necessarily put us in direct contact with health plans. That said, our Commission on a High Performance Health System has had commissioners who are health plan executives, and they have helped keep us abreast of the interests in their world.
MC: How do you gauge the effect the Commonwealth Fund is having? Do you see examples of research being used?
SCHOENBAUM: We have a lot of evidence that policymakers use our work, and we do see examples of how something we funded early on has grown. For example, we have a program that has been interested in developing better patient-centered primary care, which is the core of this notion of medical homes. Our first grant in this area was to the National Committee for Quality Assurance, and they worked on how they could develop their recognition programs for primary care practices so that they emphasized criteria related to the patient-centeredness of those practices. That work has been very much adopted. More and more practices that are involved in medical home pilots are going through the NCQA recognition process as a condition of participation in the pilot, and they don't know that behind that was a Commonwealth Fund grant to the NCQA.
MC: You must feel similarly about your early involvement in the development of the Healthcare Effectiveness Data and Information Set.
SCHOENBAUM: Yes. I worked on that personally. It is very exciting to see not just how it has taken off, but how it has developed. The initial HEDIS measures were truly rudimentary, but they were designed to be things that could be measured as of 1993 or so, in days when we weren't used to doing measurement. So to see HEDIS get into things that aren't just measurable but are really important has been very exciting.
MC: Did you bring your interest in measurement to the Commonwealth Fund?
SCHOENBAUM: We started our quality improvement and efficiency program in 2000, when I first came to the fund. That's another example of seeing something take off. One of our early grants in that program was in combination with the Robert Wood Johnson program and Massachusetts Health Quality Partners, a small not-for-profit organization that before 2000 had tried to measure the patient experience at Massachusetts hospitals. The funding allowed them to start thinking about measurement at the level of individual physicians, and it was all done through health plans. Massachusetts Health Quality Partners showed that when it could get health plans to coordinate the measurements that they were being required to collect anyway by CMS and add a few questions about patients' experience with their physicians, you could aggregate that information across the health plans and look at physician-level information on the patient experience. They have been reporting that at the medical group level for five years now. Anybody can go to Massachusetts Health Quality Partners' Web site [www.mhqp.org] and look at information on patient experiences for any medical group in the state. You can also look at HEDIS-type technical quality data by physician group. Meanwhile, the medical groups have been using information for improvement purposes. They can compare their scores with other groups and think about how to improve their scores. This is a wonderful example of how synchronizing health plans and their activities — because they deal with populations of patients and providers — can lead to all sorts of really interesting and important things. We see old and new examples of this, and ideally we will have a health care system that encourages plans to do more and more of this.
MC: Thank you.
If we pick any given area, such as quality or driving down costs, we find examples of excellence.
We now have enormous variation in the care that is delivered in the U.S., both in its quality and efficiency.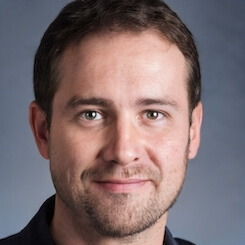 Paul Lendner ist ein praktizierender Experte im Bereich Gesundheit, Medizin und Fitness. Er schreibt bereits seit über 5 Jahren für das Managed Care Mag. Mit seinen Artikeln, die einen einzigartigen Expertenstatus nachweisen, liefert er unseren Lesern nicht nur Mehrwert, sondern auch Hilfestellung bei ihren Problemen.