MANAGED CARE 

June

 

2009

. ©MediMedia USA
More employers and plan managers are looking at offshore options, but few are taking the plunge
Four years ago Thomas Hiland, a suburban Denver businessman, needed mitral heart valve replacement surgery. He could have gone to the University of Colorado Hospital, or the Mayo Clinic, or the Cleveland Clinic. He chose instead a 15-hour flight and an operation at Escorts Heart Institute in Delhi, India. Last year when he needed a knee replacement, he went back to Delhi. His savings were more than $200,000 compared to prices he was offered in the United States.
Hiland had lost his medical insurance, and his health status precluded him from getting coverage for either condition. The University of Colorado Hospital said it would cost him about $150,000 for his mitral valve replacement and a five-night stay in 2005. His knee replacement price from Tampa General Hospital was $55,000 after a 30 percent discount. "You could have the operations and your lifetime savings could evaporate quickly in one or two procedures," he says. Instead, he spent $22,000 plus travel and received a bioprosthetic mitral valve and knee implant, made in the U.S. and preferred by Indian surgeons. He was not offered that valve in Denver, he said.
Experiences like Hiland's have pushed employers to ask their health plans about covering major operations at foreign centers. A few have even collaborated on pilot programs. Of course, managed care plans negotiate discounts with providers that can range from one fifth to one half of private-pay charges. Medical tourism gives them an option to slash costs even more while waiving copayments and deductibles for subscribers and covering a companion's travel.
Deloitte, the consulting firm, estimates that 1.5 million Americans had an offshore medical procedure last year and 6 million will do so by 2010.
Renee-Marie Stephano, JD, general counsel of the Medical Tourism Association, a trade group, concurs that inquiries to its members are in line with Deloitte's projection. The favored offshore procedures for Americans had been cosmetic surgery and dental procedures, but that trend is shifting toward orthopedic, cardiac, and weight-loss operations, Stephano says.
"We have a better definition of what quality is, we have much more transparency, and while we have not solved the issue of legal liability, we have balanced the risk of liability with the potential for opportunity," she says.
Where's the incentive?
Aetna, Cigna, and UnitedHealth report that employers are asking more questions about medical tourism, but their commitment is tepid. They are concerned about quality, liability, provider relations, and whether beneficiaries will really leave the country for care. "For folks covered by insurance, there is really no incentive to go overseas," says Amrita John, Cigna Healthcare's director of product management.
The existing model consists of waiving copayments and deductibles for the plan participant plus covering a companion's travel — out-of-pocket costs that can range from $2,000 to $12,000. Those incentives haven't exactly induced droves of people with health insurance to leave the country.
Josef Woodman, author of Patients Beyond Borders, a medical tourism guide, applies what he calls the $6,000 rule. "If the total estimated cost of the procedure in the United States is more than $6,000, a patient is likely to save money abroad," he says.
Such has been the experience of Maine-based Hannaford Brothers supermarkets. In 2007, Aetna created a program to waive copayments and deductibles for employees who chose to have hip or knee replacements at Singapore's National University Hospital. No employees have yet gone to Singapore, but two New England hospitals have negotiated lower fees for those procedures. "It is about 60 percent less than we were paying before," says Peter Hayes, Hannaford's director of health and wellness. Hannaford's costs for these operations now equal the fees and travel expenses for a medical trip to Singapore.
BlueCross BlueShield of South Carolina took the plunge in 2007 and formed Companion Global Healthcare, a subsidiary that provides a medical travel option to subscribers to its parent plan and other group plans as well. This year WellPoint, a Blue Cross & Blue Shield licensee, launched a pilot program with Serigraph, a Wisconsin printer, to cover selected operations in India. US Now, a limited medical plan that sets coverage maximums and premiums at a fraction of what managed care plans charge and provide, has ordered its sales agents to offer a medical tourism option to all employer groups.
"Nobody's going to Singapore for $1,500 to get a hip done," says Steve Lash, CEO of Satori World Medical, which arranges travel for medical procedures. So his company this year launched a business for health plans that splits the savings with the participant who chooses to be a medical traveler, depositing up to $10,000 of the savings into a personal health reimbursement account.
"Ten years hence, medical tourism will shift from a consumer-dominated market to one dominated by carriers and employers as globalization of medical services matures," Woodman says.
Who is doing the operation?
The American Medical Association has adopted guidelines for medical tourism, among them that foreign facilities be accredited by the Joint Commission International (JCI) or a similar body. The two hospitals in India in Serigraph's pilot program are accredited by JCI. "We've been surprised by the level of openness and transparency with quality and outcome metrics," says Razia Hashmi, MD, MPH, a WellPoint medical director. "Actually, it's full transparency in terms of outcomes."
Likewise, Companion has 17 JCI-accredited centers in its network. Companion also compiles outcomes data from network prospects and compares that with U.S. centers, then conducts its own site surveys for amenities such as English-language television stations. "We always eat a meal in the hospital because, inevitably, a prospective member or employer is going to ask, how is the food?" says David Boucher, Companion's CEO.
JCI's accreditation process for foreign hospitals is similar to the Joint Commission's domestic accreditation. "Although they are not identical, they are comparable," says David Jaimovich, MD, JCI's former chief medical officer. That process takes into account a country's laws and cultural attitudes. For example, do-not-resuscitate orders common in Western countries may not be permitted in some countries. "We respect those religious laws as well as governmental laws," Jaimovich says.
JCI standards for medical and nursing staff members also replicate U.S. standards. "We look at primary source verification for all staff members that care for patients, as well as educational training certifications and periodic certifications," Jaimovich says.
Medical tourism facilitators, the companies that put these foreign-treatment programs together, commonly claim that physicians have been trained in the United States, but that can mean different things to different people. At Bumrungrad International Medical Center in Bangkok, a major draw for U.S. medical travelers, none of the 39 staff general surgeons graduated from U.S. medical schools (three graduated in England), and just two had postgraduate training in the United States. All members of the 44-doctor orthopedic staff graduated from Thai medical schools. Eight had U.S. postgraduate training.
Language is a key component in quality assessment. India has an advantage over other Asian health magnets (a new term for countries trying to attract foreigners to their hospitals) because English is spoken there. Latin American countries draw Spanish speakers from the United States.
"Although the international health care arena may be different in many ways from the domestic arena, when one starts to become familiar with the issues that one sees internationally, we have a lot more similarities than differences," Jaimovich says.
Getting a major operation halfway around the world has some inherent risks. Coordinating preoperative care involves diagnostic testing, confirming the diagnosis, determining the curative treatment options, ensuring smooth patient hand-off, creating an after-care plan, and even planning for unintended complications.
Surgeons blanch at the concept of offshore surgery. The American College of Surgeons says that the surgeon should be involved in coordinating patient care throughout the entire perioperative period. "It's not just about cutting somebody open, doing surgery, and then walking away," says James Unti, MD, a Chicago colorectal surgeon. "Safe surgical care involves an appropriate preoperative evaluation, often one or more diagnostic procedures, perhaps consultation with others, getting the patient ready for surgery — checking physiologic parameters like fluids, electrolytes, and cardiac status — then performing the operation, and then managing or overseeing the postoperative care to be certain that the patient is doing well."
Coordinating that care can make benefit managers nervous. "While affordability is important, assuring the quality and safety of patient care is the top priority. That's one of the reasons that plans aren't jumping into that kind of thing," says Robert Zirkelbach of America's Health Insurance Plans.
WellPoint and Companion executives say their care procedures aim to allay those fears. Companion encourages members to talk to their local doctors before they buy plane tickets, and then mandates a risk-management package that includes transfer of records and case review. "First and foremost, we try to assess with the physician here that the person is safe to travel," Boucher says.
Offshore option
Offering the offshore option only to people well enough to travel is a cornerstone of WellPoint's pilot program. "We start right from the patient selection process," says WellPoint's Hashmi. "We think about the issue of complications and how we handle it, patient selection for safety, travel, and ability to cope with surgery in a foreign land."
Watching the WellPoint pilot practically in his backyard, K. Craig Kent, MD, chairman of surgery at the University of Wisconsin, can't believe that anyone with insurance would choose to travel to India for an operation. "I know from my years in practice that patients when they have operations often like to be near their family," he says. "So if it is a struggle for them to drive 60 miles to the University of Wisconsin, to get into an airplane and have your care in India would be the extreme of that."
To limit risks, Companion focuses on six procedures for travel: coronary artery bypass grafting, heart valve replacement, hip replacement, hysterectomy, knee replacement, and spinal fusion. "They tend to have relatively low complication rates and relatively short-term rehabilitation," Boucher says. Companion less frequently arranges other procedures, such as angioplasty and upper endoscopy.
After care
JCI requires accredited hospitals to give each patient a discharge summary, and AMA guidelines suggest that the patient's fee include follow-up care. "The seamless transition of the patient from one place to another and then back home again and getting the appropriate care back here, that's really the challenge that plan organizers have to meet," says Stephano of the Medical Tourism Association.
Companion and Satori World Medical have case managers that coordinate foreign care. That includes developing a rehabilitation program and planning for postoperative contingencies. Companion has contracted with a network of urgent care centers as well as a cardiology group in case the returning patient has no other options. Because Satori provides care for the financially sponsored patients, follow-up care in the U.S. is not an issue because individuals through their plans have a contractual relationship with the physicians.
A vascular surgeon, Kent commonly encounters blood clots after knee or hip replacements, even when patients stay near home. Hiland's Indian doctor's solution during his operations in India was to keep him in the hospital. He spent 23 nights in the hospital after his mitral valve operation versus about five nights in the United States. "It's cheaper than a western style hotel in Delhi," Hiland says. He spent nine nights in the hospital after his knee replacement (plus another week in the city afterward) versus the "two or three at a push" he was promised in the United States. In both cases he was given anticoagulant therapy for the plane ride home. A night in the hospital in Delhi cost him $150 to $300. In India he says, "the doctors won't allow you to leave until you are well enough."
Hiland was so impressed with his care in 2005, that he created India America Global Solutions, which plans medical travel for uninsured Americans. So far, none of his clients have returned with complications. "Joint replacements and valve replacements have less than a 1 percent infection risk in the hospitals we send patients to."
As more plans give members the offshore option for medical care, the dynamic to avoid local doctors and hospitals is shifting. Could plans that participate in medical tourism be in for a provider backlash at home?
"Those are strained relationships" is how Michael D. Horowitz, MD, MBA, principal in an Atlanta medical tourism research company, characterizes provider-network interactions. "The answer is clearly yes, but there is another level of question here: Which provider? Let's say you're an orthopedic surgeon and a patient in your community goes to India courtesy of his employer's health plan to get his orthopedic surgery and comes back with an infected knee. You're going to have one very disgruntled orthopedic surgeon who is going to have to take care of a complication. As he sees it, the insurance company stole money from his pocket when they sent that patient away."
Physician thought leaders universally agree that any colleague confronted with a problem of another physician's making — whether that physician is in India or Indiana — has a legal, moral, and ethical obligation to step up.
Peter Angelos, MD, PhD, a surgeon and medical ethicist at the University of Chicago, describes two scenarios. "If someone comes into the emergency room and I'm on call, I don't have a choice. I've got to treat him. If someone is at home and has a problem and he calls the internist, that internist is then going to try to get a surgeon to see this patient in his office. That's going to be a hard sell."
This scenario also puts the local physician on the front line of medical liability. "There are going to be very few surgeons who will say, Yeah, sure, I'm happy to see that patient and deal with someone else's problem. When things don't go well and patients are upset, they look to see who is liable, and if the operation was done overseas, all that liability can fall on whatever doctor is treating him here."
Liability
Despite the steps medical travel facilitators have taken to manage risks, benefit managers must still worry about liability. "For the plan providers, there are 51 different state medical malpractice laws," says Stephano, the Medical Tourism Association's general counsel. "In some states, HMOs have been held liable for the malpractice of providers in their network."
If you are harmed in Thailand or India, whom will you sue? The answer is highly complicated, says Levi Burkett, JD, an Illinois lawyer who has written about and lectured on medical tourism liability.
"Most countries that have British influence follow the doctrine called lex loci delecti, which basically means that where the thing happened is the law that you're going to follow," he says. Besides, a U.S. citizen has the additional hardship of filing a lawsuit halfway around the world. Agents that arrange medical travel sell third-party insurance for unintended outcomes.
Otherwise, if the participant can't sue the provider, that could open the door to holding the employer, medical travel agency, or health plan, or all three, liable. "The liability would be akin to corporate negligence in recruiting physicians, or vicarious liability," Burkett says.
In McLenithan v. Bennington Community Health Plan, a New York court ruled that it had jurisdiction over a Vermont physician who had contracted with a New York HMO. Whether that principle can stretch to a sovereign nation is not so clear.
"Liability is a concern of employers and health plans that want to venture into this," Horowitz says. "There is increased liability exposure and a claim with an unfavorable judgment could wipe out much of the savings."
That would be counterproductive to sending the patient offshore in the first place.
MANAGED CARE 
June
2009
. ©MediMedia USA
---
Our most popular topics on Managedcaremag.com
---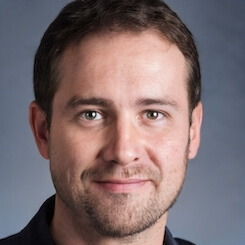 Paul Lendner ist ein praktizierender Experte im Bereich Gesundheit, Medizin und Fitness. Er schreibt bereits seit über 5 Jahren für das Managed Care Mag. Mit seinen Artikeln, die einen einzigartigen Expertenstatus nachweisen, liefert er unseren Lesern nicht nur Mehrwert, sondern auch Hilfestellung bei ihren Problemen.