"The doctor can see you this afternoon" may become the typical response when a patient calls for a same-day office visit. California leads the way.
Cindy Ehnes knows firsthand how frustrating it can be when you are trying to arrange medical care for a family member but can't even get an appointment with a physician.
"The problem of patients not having reasonable access to providers is very real," she says. "My daughter in D.C. has a PPO and a serious medical need and can't get to see a doctor or a specialist, and we've been doing this for months."
Ehnes may be helpless in Washington, but she will soon have plenty of influence over that scenario in California. The state's Department of Managed Health Care, which Ehnes runs, is finalizing new "timely gg" standards required by legislation that was passed more than six years ago but whose implementation was delayed for legislative and bureaucratic reasons.
Once these regulations are in force, says Ehnes, the days will be over when a health plan members call a doctor's office at lunch or after hours and get an answering service or answering machine telling them to call back later. Or at least, that's the plan.
Telling someone that he has a right to go to the emergency room is inadequate, says Ehnes. Health plans will be required to provide qualified professionals to perform triage within 30 minutes.
And there is more. For example:
Urgent-care appointments for services that do not require prior authorization have to be conducted within 48 hours
Urgent-care appointments for services that do require prior authorization will have to take place within 96 hours
Non-urgent appointments for primary care will be required within 10 business days
Non-urgent appointments with specialists will be required within 15 business days
The legislation, however, does allow physicians to use their professional judgment when scheduling patients, an aide to Ehnes added.
While California is so far the only state whose legislature directed regulators to work up such rules, it is by no means the only region where patients are forced to deal with long, and sometimes growing, waiting periods. One recruiting company just released a national survey showing that new patients trying to see a family physician in Boston, where a reform effort mandated health care coverage for all, wait an average of 63 days.
Performance varies considerably from city to city. In some metro areas average waits for specialists are only a matter of days, according to the survey, while in other cities patients may wait weeks or months. That's actually far worse than in nationalized health care systems in countries like the United Kingdom and Canada, even though American critics of national health care claim that those systems are far worse than ours (see "Access in the U.S. vs. National Health Care Systems," below).
And the delays are prompting analysts to call for a second look at how health plans and doctors satisfy patients' needs.
Stopwatch care?
In California, the new rules are intended to make sure doctors and MCOs are keeping an implicit promise to health plan members.
"An ideal outcome would be, number one, that the patients understand they have a legitimate expectation to get the right care at the right time; that physicians hold themselves accountable for the timeliness of care, using available technology; and that health plans understand that they can't just sell a product, but have an underlying obligation to deliver an adequate network," says Ehnes.
"It really moves the practice of medicine into the 21st century," she adds. "It is no longer acceptable to have practices in which it takes weeks to get an appointment because they are not managing their patient flow very well."
The state, however, has managed to upset both physicians and the state's 39 health plans, which cover 17 million lives.
The California Association of Health Plans asserts that the new regulations are not needed and are fundamentally flawed, forcing plans to police physicians' appointment schedules. Physicians say they believe health plans will just pass the access requirements on to doctors in their network contracts without increasing the size of their networks or addressing doctors' ability to satisfy demand.
Time-elapse standards don't make sense unless health plan physician networks have enough doctors to go around, says Andrew LaMar, a spokesman for the California Medical Association. The department has network adequacy rules in place, he adds, but the agency doesn't enforce them. And the state has found repeatedly that networks fall far short of their size requirements.
"We'll wait and see," says LaMar, "but what we've seen at certain times in the past is that health plans simply pass [the obligations] on to their physicians: You meet this or you'll lose your job or funding. Doctors will be forced to run the meter with patients. They will be looking at their watches every 15 minutes."
"The one thing that we do agree with CMA on is that putting a stopwatch on doctors is a bad idea," says Charles Bacchi, executive vice president of the California Association of Health Plans. As for network adequacy rules, he adds, the state regulator hasn't been shy about enforcing them. There have been just a handful of consumer complaints about long waits, he adds. And why should the state make health plans responsible for the appointment policies of physicians?
"Since the Department of Managed Health Care does not regulate doctors, they are in effect asking us to do the job," says Bacchi. "Clearly it is up to providers to establish time lines. It has put us in a very difficult situation.
"It will affect some of our relationships with providers, because we'll be asking them to do more. It will take changes to contracts. When you do that and ask providers to do more, they are going to be unhappy.
"I'd also like to point out that California health plans have been working with physicians in contracted medical groups to try to ensure that enrollees receive prompt access to care and delays in seeing providers are reduced," adds Bacchi. "We think that those are working."
Supply and demand
Patient advocates say that once these new rules take effect, the volume of consumer complaints will rise.
"A patient will be able to say, I'm scheduled a month out for a specialist and I should be able to get to see a specialist sooner," says Anthony Wright, executive director of Health Access California. "They get a sense of what is appropriate. I think people's everyday experience confirms that there is a lot of delayed — and, frankly, denied — care, and that must change."
Not impossible
The state isn't asking medical groups and health plans to do the impossible, he adds. Plenty of case studies of physician groups show how new scheduling strategies can help them stay current with members. And health plans can help doctors with that. Plans can always bring out the checkbook to beef up the networks they promise members. "In some cases they will have to adjust their compensation to attract doctors and specialists in areas where they are scarce."
Five years ago, Merritt Hawkins & Associates, a health care search company, set out to determine how long it took the average new patient to get into a physician's office, zeroing in on five specialties in 15 cities, including cardiology and family practice.
Earlier this year, the company went back and found much the same mixed bag of results it had seen earlier. Getting to see a cardiologist in Minneapolis took an average of 47 days. San Diego cardiologists, who ranked third worst in the country in their specialty, took an average of 22 days, up from 17 days five years earlier and well off the pace now being set by the state. In Atlanta, though, cardiologists averaged five days. Scheduling an appointment with a dermatologist in Boston took 54 days, but only 10 days in San Diego. A family practitioner required an average wait of 63 days in Boston and only 7 in Miami.
And if you expand access without expanding the number of physicians in the mix, the trend gets worse, says Phil Miller, vice president for communications for Merritt Hawkins. "In Massachusetts, where they did cover a significant number of uninsured, now a lot of people are finding it harder to get in to see a doctor.
"It is a laudable concept, to get people in on time," says Miller. "It is also somewhat impractical. It is a procrustean concept, trying to fit patients into a system that may not naturally be able to accommodate what is needed."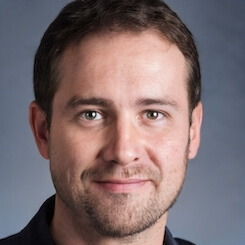 Paul Lendner ist ein praktizierender Experte im Bereich Gesundheit, Medizin und Fitness. Er schreibt bereits seit über 5 Jahren für das Managed Care Mag. Mit seinen Artikeln, die einen einzigartigen Expertenstatus nachweisen, liefert er unseren Lesern nicht nur Mehrwert, sondern auch Hilfestellung bei ihren Problemen.