Under new Medicare rules, searchable formulary Web sites now face tougher regulatory oversight
With the promise, or threat, of seismic change in health care rattling everyone from President Obama down to the humblest coding clerk, it seems unfair that health plans must chase a moving regulatory target. But as another president — John Kennedy — once said, life isn't fair. The fact is that these days, plans often have to start abiding by new regulations while the government is still putting the finishing touches on them. And this was never truer than with searchable formulary Web sites.
These public online reference tools let doctors, pharmacists, or patients quickly click their way to pertinent information about health plans' coverage of medications — what price tier they're on and what quantity limits, prior-authorization requirements, or step-therapy protocols may apply to them. And the bad news is that a key public comment period for these new guidelines has already passed, while many plans were busy putting out other fires. The result: Some health plans and pharmacy benefit managers may awaken this fall to the jarring realization that their drug-benefit marketing materials on the Web — especially their searchable formulary sites — don't pass muster with the newly aggressive feds.
Cop on the beat
Interestingly, Centers for Medicare and Medicaid Services regulations don't say you must have a searchable formulary site at all. But they "suggest" that you provide one and they have a lot to say about what it should be like. (See "10 Commandments" below.)
To appreciate how the feds are getting tougher, imagine a cop on the beat blowing his whistle extra loud because he himself is taking heat from internal affairs. Just last fall, the Office of Inspector General took a look at how CMS was regulating the marketing of Medicare Part D and Medicare Advantage plans and didn't like what it saw. Oversight, it found, was insufficient. The OIG found that a shocking 85 percent of marketing materials were noncompliant. As a result, CMS issued a memorandum enforcing a new process — and implying tougher scrutiny to come.
To understand how the process has changed requires a quick dip into the boilerplate. The guidelines say there are three categories of marketing materials for review: "standard," which CMS approves or disapproves in 45 days; "model," materials using CMS-suggested language without modification, for which the agency gives its verdict in 10 days; and "file and use" — certain marketing materials plans can submit just five days before they go public.
One change in the final draft of the revised Medicare Marketing Guidelines published June 15 moves Web sites, including searchable formulary sites, from "file and use" to "standard," requiring a 45-day review. Plans can still post them on the Web before that time, but only with a notice of disclaimer that says "pending CMS approval "— and the implicit message is that they had better be good and ready to pull them if they're found to be noncompliant. As CMS states somewhat ominously: "If, as a result of a retrospective or targeted review, CMS identifies materials that do not meet our marketing guidelines, the sponsor may face compliance actions."
Stay informed
Medicare Part D, of course, is relatively young, and so are the CMS guidelines that apply to its marketing materials — the first set was published in August 2005. Each year since then, many plans have breathed a sigh of relief after providing marketing materials for the required regulatory review—Whew! At last that's done!
Well don't count on it. A few rule changes here, a few band-aids there — it adds up to be a handful of processes that are very costly, but also very necessary in order to be compliant.
What can plans do? For starters, be proactively informed and involved in the evolution of these guidelines. There's a growing recognition of the need for smart, consistent, and persistent attention by Medicare plan sponsors to regulatory requisites.
CMS will issue further draft guidance and provide further periods for public review and comment. This is the time when plans should analyze the proposed changes, measure their potential impact on existing systems and comment on the inevitable vague, illogical, duplicative or otherwise burdensome rules that make their way into the guidelines.
One way to avoid falling victim to impractical standards is to make your voice heard before they become etched in stone. If resources are an issue, consider working with a partner organization in this area.
Many of the industry's early responses to these CMS marketing guidelines may have been clumsily ad hoc, but it's widely understood now that we've entered a new world. When my company demonstrates our centralized formulary information products to a prospective client, we find as many as 20 different stakeholders in the room at once, ranging from pharmacy operations to the call center. In addition to improved efficiency, one of the top discussion points is the automation of highly inefficient processes related to maintaining consistent and compliant Part D materials.
The foundation is laid, but if the past is a predictor, requirements will continue to grow in scope and complexity. The cost of being merely reactive as guidelines evolve, and staying the course with band-aided systems will be untenable under the sharp-eyed gaze of Uncle Sam.
---
Our most popular topics on Managedcaremag.com
---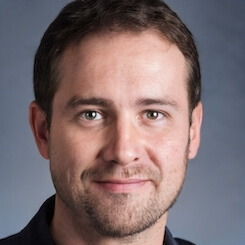 Paul Lendner ist ein praktizierender Experte im Bereich Gesundheit, Medizin und Fitness. Er schreibt bereits seit über 5 Jahren für das Managed Care Mag. Mit seinen Artikeln, die einen einzigartigen Expertenstatus nachweisen, liefert er unseren Lesern nicht nur Mehrwert, sondern auch Hilfestellung bei ihren Problemen.