A 'health insurance czar' might not make the final bill, if there is one, but the proposal evokes centuries-old tension
We're gambling. The "health choices commissioner," a k a the health insurance czar, might not be an issue when you read this. The legislative process that promises to bring us health care reform might jettison the czar, or tweak the position so that it's unrecognizable. In fact, as of this writing, the House version currently includes it, but the Senate version does not.
Yet the underlying tension — federal power vs. states' rights — haunts our history and looms forever on our horizon. Also, things change quickly in Washington, D.C., these days, especially with health care. The czar might eventually become a prominent feature in both bills, and in the final law if there is one.
"I think there are going to be a lot of things thrown out and a lot of things thrown away over the course of the discussion," says Kim Holland, who serves on the executive committee of the National Association of Insurance Commissioners. "What we're experiencing here is the debate and part of the discussion about the role of the federal government in contrast to the role of the states. There's some necessary tension. I think that with something as significant as health care, which affects all of our citizens, there's going to be at least a bit of debate about the federal government's role."
States' rights
That debate will continue no matter what the fate of the health insurance czar. States' rights are at stake, says Robert Moffit, the health policy expert at the conservative Heritage Foundation. He looks askance at so much power being concentrated in the hands of one individual.
"The health choices commissioner will have a wide variety of really important and critical duties," says Moffit. "He will run a national health insurance exchange. He will set standards for health plans. He will set rules for competition among private plans with the new public plan. He'll determine what kind of plans can enter the national Health Insurance Exchange that will be the mechanism for competition between private health plans and the national health plan."
Not surprisingly, consumer groups champion the idea. "We need a better health care cop on the beat," William Vaughan, a senior policy analyst at Consumers Union, publisher of Consumer Reports, told the Associated Press early last month. "There needs to be a federal insurance commissioner to keep insurers on the straight and narrow."
In a prepared statement, Ron Pollack, executive director of Families USA, also voiced support: "The House health care reform bill provides the right prescription for America's ailing health care system. It offers an effective set of remedies to ensure that virtually all Americans have access to high-quality, affordable health coverage and care."
The Health Insurance Exchange would theoretically allow small employers and individuals to shop for coverage packages among private and public insurers. It would be similar to the Commonwealth Health Insurance Connector Authority, which oversees the Massachusetts universal health insurance effort. "There are important differences," says Moffit. "The connector is a state institution that was designed for a very specific purpose. In the connector, of course, you don't have a public plan competing against private insurance."
Karen Ignagni, president of America's Health Insurance Plans, expressed similar reservations in testimony to the House Energy and Commerce Committee's Subcommittee on Health on June 25.
"We have concerns that the proposed legislation delegates too much authority to the new health choices commissioner, and we would recommend that the legislation provide clear and consistent standards that could be implemented inside and outside the exchange," Ignagni said. "Under the House bill, the health choices commissioner would be given broad authority over employer- and union-sponsored group health plans, group and individual health insurers, the public health insurance option, Federal Employees Health Benefits plans, and state and local government employee plans, as well as supervision of the Health Insurance Exchange and state-based exchanges."
Hits home
AHIP spokesman Robert Zirkelbach says that the health insurance czar would have the sort of broad authority that will have a direct effect on how clinical administrators operate. "This commissioner would have authority over benefit packages, in their design and in the important role that the medical director plays. How exactly? How specific? We don't know yet. That's actually one of the issues. The legislation approves a very broad, sweeping authority and doesn't get very specific as to exactly what role this entity would play as part of the broader regulatory structure."
Holland, a Democrat who is the Oklahoma insurance commissioner, worries about encroachment on state authority, whether by a czar or some other federal mechanism. "How do the states ensure that they have the flexibility to address issues that are relevant to their own jurisdictions?" she asks. "Oklahoma, just as an example, is not like California, or Florida, or New York. We have our own unique issues, our own unique demographics and geographics that affect how we deliver health care."
For instance, one of the duties of the health insurance czar would be to ensure the prompt payment of claims. "Well, states already have prompt-pay laws," says Holland. "One of the responsibilities would be network management. I don't really know what that means. I think it would be difficult for the federal government to know what kind of network needs I have here in Oklahoma. Or how our citizens would access a physician in a rural part of our state."
Holland stresses that states have a myriad of laws that are similar, and yet are modified to meet a particular state's needs. "That actually has worked quite well," says Holland.
Mandate
Holland appreciates the sense of urgency fueling health care reform. "At the same time, it is enormous," says Holland. "We'll deal with the consequences of our decision making for some time ahead. My hope is that we don't rush to a conclusion without making sure that we're making the right decisions and targeting the right problem. I would hope that we'd be very, very cautious."
Don't rush it, warns Kim Holland of the National Association of Insurance Commissioners, about efforts to reform health care. "We'll deal with the consequences" for a very long time.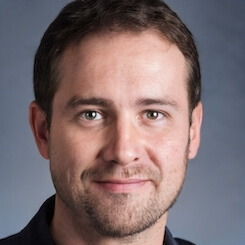 Paul Lendner ist ein praktizierender Experte im Bereich Gesundheit, Medizin und Fitness. Er schreibt bereits seit über 5 Jahren für das Managed Care Mag. Mit seinen Artikeln, die einen einzigartigen Expertenstatus nachweisen, liefert er unseren Lesern nicht nur Mehrwert, sondern auch Hilfestellung bei ihren Problemen.