Radiology benefit management programs and the launch of new guidelines may slow utilization
As the use of radiology benefit management (RBM) programs becomes more common, two radiology organizations have published guidelines they say are intended to improve the relationships between payers and physicians.
The American College of Radiology and the Radiology Business Management Association issued the guidelines earlier this year with the goal of standardizing RBM practices and easing the administrative burdens on payers, referring physicians, and radiology practices alike.
While the guideline document decries many health plan practices, health plan representatives do not criticize the effort.
"They are a good starting point, and they are helpful," says Robert Zirkelbach, a spokesman for America's Health Insurance Plans. "This is definitely something health plans are taking a look at."
Cherrill Farnsworth, president and CEO of HealthHelp, a Houston-based radiology benefit management company, says anything that keeps the focus on the most appropriate use of imaging services is good.
"We don't want RBMs out there that are allowed to wreak havoc and do anything they want," says Farnsworth, a member of the American Association of PPOs board of directors. "This is a good thing and a very appropriate role for the American College of Radiology."
All that said, the guidelines underscore the tension that has come from skyrocketing imaging costs. Last year, America's Health Insurance Plans called diagnostic imaging the fastest growing part of health care spending.
The total costs of imaging paid for by private insurers is unknown, but the Government Accountability Office last year reported that Medicare's spending on imaging services more than doubled between 2000 and 2006, to about $14 billion. That is a growth rate of about 13 percent a year, compared with an 8.2 percent increase in all Medicare physician services during that period.
That rapid growth is understandable. As technology improves, new types of images are being used to diagnose a wider array of conditions, especially because the use of high-technology diagnostics is lucrative for physicians who own the equipment. Many physicians are justifiably worried about lawsuits and think that images help show that they have been diligent in pursuing an accurate diagnosis. And technology-smitten patients demand scans to alleviate their own worries.
Even so, many uses of high-tech images have not been shown to improve outcomes. At this point, almost everyone agrees that many images are unnecessary and even harmful because some patients are being exposed to large quantities of radiation. But determining exactly which procedures are appropriate has become a tug of war between payers, referring physicians, and radiologists.
"Payers and providers can both behave badly," says Christopher G. Ullrich, MD, chairman of the ACR's managed care committee. "It is a two-way street."
Ullrich, a radiologist in Charlotte, N.C., says the ACR supports appropriate utilization. He thinks that many payers do as well, but that some simply want to cut costs by refusing to pay for scans that would benefit their members.
"The goal of the ACR is the right test at the right time for the right patient," he says. "We need a process that doesn't become administratively burdensome and inefficient in trying to achieve that goal."
Lay of the land
In its study of imaging services, the GAO interviewed officials at 17 private health plans to discover that all of them use prior authorization to manage their spending on imaging services and that 16 of those contract with RBM companies.
However, that suggests more uniform practice than actually exists. While most plans told the GAO they use prior authorization for complex or high-cost imaging tests, the specific tests included in their PA programs varied. Similarly, most plans relied on criteria published by the ACR or the American College of Cardiology to determine the appropriateness of a given diagnostic test, but plans altered the criteria to their own specifications.
Some plans, meanwhile, use prior notification instead of prior authorization. This requires a physician to notify the plan before sending a patient for a scan, which allows the plan to suggest — but not insist on — another test if it considers it to be more appropriate.
Two-pronged approach
In Minnesota, HealthPartners has found that prior notification can reduce overuse of high-tech imaging even if a plan never denies a request, says Patrick Courneya, MD, a HealthPartners medical director.
As part of a regional collaborative, HealthPartners in 2007 introduced a radiology management program that reduced the number of tests by 7,000 — and cut costs by $6.6 million over what they would have been without the program — in the first full year of operation.
The program was begun by the regional Institute for Clinical Systems Improvement, which brought together five health plans and six medical groups representing 2,300 physicians who agreed to order certain images — magnetic resonance imaging (MRI), computerized axial tomography (CT), positron emission tomography (PET), and nuclear cardiology scans — according to appropriateness criteria.
In the years leading up to the launch of the program, growth in costs for imaging was 13.3 percent for high-tech scans, rising at 20-21 percent and accounting for 75 percent of the total imaging trend.
Since the inception of the program, the number of scans that could be considered unnecessary or inappropriate has dropped from roughly 20 percent to about 10 percent, Courneya says.
"Physicians are using these high-tech scans more judiciously — using them when they need them and not when they don't," he says.
The Minnesota program works in multiple ways:
Referring physicians equipped with electronic medical records use the EMR's decision-support feature to check whether a specific scan is appropriate for a given patient and recommend the best course of action.
If referring physicians do not use EMRs, the radiologist who receives their order may use another decision-support program.
Referring physicians may use online decision support. The Minnesota Hospital Association has made decision support available to its members, so physicians who are affiliated with a hospital that belongs to the association can use that service.
Alternatively, physicians may be required to show their intended scan order to a radiology benefit management company. Although the RBM will not deny a scan, it may suggest a different scan.
HealthPartners has seen a much higher rate of adoption of the decision support option than expected, a fact that Courneya attributes to high EMR penetration in the Minnesota area.
By the end of the program's first year, 17 medical groups serving 50 percent of HealthPartners members were using decision support embedded in EMR systems.
Courneya estimates that 70 percent of HealthPartners members are now treated by physicians with EMR-based decision support.
Meanwhile, Blue Cross & Blue Shield of Massachusetts (BCBSMA) estimates that its high-tech radiology management program reduced medical expenses by $28 million in 2007, the most recent year that information is available. Two years earlier, the plan contracted with an RBM vendor to tackle its double-digit annual growth in expenditure for high-tech images.
Growth dropped to about 4 percent in 2007, says Andrew McClure, BCBSMA's senior director for results and compliance.
Hybrid approach
The insurer uses a hybrid approach to managing high-tech images. Physician groups that have internal decision-support capabilities by way of their EMR systems manage themselves, meaning that they use the decision-support guidance and do not give prior notification to the insurer.
All other physicians must submit their plans to the RBM vendor. The vendor-managed physicians who have a history of high utilization must seek prior authorization. Those with a history of moderate use must give prior notification, but do not have to wait for approval.
However, the physician's category is determined by the average utilization of all providers with the same primary hospital affiliation, not by the individual physician's ordering practices, McClure said.
Comparing the expected cost of high-tech imaging without the program to the cost of radiology utilization actually experienced in 2007, he estimates that the health plan saved $18 million from the vendor-managed part of the management program and $10 million from the self-managed part.
BCBSMA started the radiology management program in its HMO and POS products and expanded it to Medicare Advantage members the next year. It also includes PPO products this year.
Who saves, who doesn't
Ullrich, the ACR official, resents the cost-savings pronouncements from health plans that use radiology management programs.
"You never see an accounting of the provider's cost to comply with the system and make it work," he says. "Those costs are not insubstantial to many providers, and that gets back to our goal of trying to get a smoothly operating system that minimizes administrative hassles and costs."
Indeed, the ACR and RBMA guidelines recommend that an independent organization conduct a study of the cost burden on ordering physicians and radiologists who comply with RBM programs. Still, according to Ullrich, radiologists and ordering physicians prefer well-constructed radiology-management programs to after-the-fact denials.
"No radiology practice wants to have denials that they have to work through, even if they ultimately succeed," he says. "It is highly inefficient to go through the denial process if we can get it right the first time on the front end."
"Physicians are using these high-tech scans more judiciously," says Patrick Courneya, MD, a HealthPartners medical director, after an RBM program was implemented.
Radiology management guidelines
The distrust between physicians and payers is wide and deep, although both sides are looking for common ground. Patrick Courneya, MD, a HealthPartners medical director, calls the guidelines, below, published by the American College of Radiology and the Radiology Business Management ?Association, "OK" but he comments on some particular items.
Clinical patient care guidelines
The precertification process should cover a family of codes rather than a specific CPT code.
A CPT-specific preauthorization does not allow a radiologist to determine the most accurate study to answer the clinical question at hand.
The process should allow outpatient studies to be approved after hours or on weekends.
Precertification policies should conform to state and federal laws and specialty-specific guidelines for utilization management.
RBMs should apply medical criteria for pre-authorization decisions consistently.
RBM decisions should be made by physicians or nurses with extensive training in imaging modalities.
RBMs should educate referring physicians about the clinical information needed to support precertification requests.
RBMs should require facilities with high-tech imaging equipment to be accredited by the ACR or an equivalent organization.
Administrative processes guidelines
Imaging services that are preauthorized should not be denied after the fact. HealthPartners does not use prior authorization, but Courneya says health plans that do must maintain the right to deny coverage in cases where clinical circumstances have been misrepresented to gain authorization.
Insurance companies and RBMs should expedite preauthorized services through the claims processing system.
Precertification and prior-authorization policies should exclude emergency department (ED) and inpatient procedures. "While I agree that delay resulting from a prior authorization program would be a problem, decision-support [in the ED or hospital] is a valid approach," Courneya says, adding that HealthPartners sees this as a natural extension of what we have learned using decision-support to date. Indeed, some physicians have complained that the propensity to use imaging has led to patients requesting scans whenever they see a physician.
The administrative burden associated with pre-authorization on the referring physician's staff should be limited as much as possible.
MCOs and RBMs should not apply a voluntary preauthorization program for some product lines, such as PPOs, if there is a mandatory RBM program in place for other products, such as HMOs. Courneya points out that self-insured employers often control the benefit design for their employees, so health plans cannot always have a consistent policy for all product lines.
MCOs and RBMs should use online preauthorization or imaging requisition, which reduces the administrative burden for providers.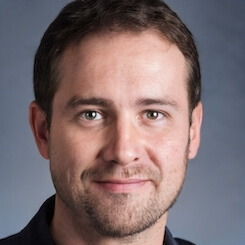 Paul Lendner ist ein praktizierender Experte im Bereich Gesundheit, Medizin und Fitness. Er schreibt bereits seit über 5 Jahren für das Managed Care Mag. Mit seinen Artikeln, die einen einzigartigen Expertenstatus nachweisen, liefert er unseren Lesern nicht nur Mehrwert, sondern auch Hilfestellung bei ihren Problemen.