This competitor of clopidogrel will probably be most useful for patients in the initial phases of acute coronary syndrome
Looking at just the primary diagnosis on hospital discharge data, acute coronary syndrome (ACS), which includes patients with acute myocardial infarction or unstable angina, accounted for nearly three quarters of a million hospital discharges in 2006, according to the American Heart Association. If the secondary diagnoses are included, the total increases to nearly 1.4 million discharges.
The majority of these patients do not receive coronary bypass graft surgery (CABG), as most are treated with percutaneous coronary intervention (PCI). It is generally recommended that antiplatelet therapy be administered promptly in the management of ACS (with some caveats of course) and chronically thereafter. The gold standard prescription drug for years has been clopidogrel, which is only approved in the United States in its branded form of Plavix. But other options are needed because clopidogrel has only modest antiplatelet activity, significant interpatient variability, and delayed onset of action.
Approval
On July 10, 2009 the FDA announced the approval of a new platelet inhibitor, prasugrel, manufactured by Daiichi Sankyo and Eli Lilly and marketed under the brand name of Effient. Both prasugrel and clopidogrel are thienophyadines and require conversion to the active drug form to allow for antiplatelet activity.
Prasugrel carries fewer indications than Plavix and is only indicated "for the reduction of thrombotic cardiovascular events (including stent thrombosis) in patients with acute coronary syndrome who are to be managed with percutaneous coronary intervention (PCI) as follows: Patients with unstable angina or non-ST-elevation myocardial infarction (NSTEMI) and patients with ST-elevation myocardial infarction (STEMI) when managed with either primary or delayed PCI."
This approval was not without controversy. Because of the significant adverse event of bleeding, prasugrel carries a black box warning and should not be used in patients with active pathological bleeding or a past history of transient ischemic attack or stroke. Prasugrel is contraindicated in those likely to undergo urgent CABG surgery and must be used with caution in those with other risk factors including weight less than 60 kg and those with bleeding risk factors.
Phase 3 trial
Prasugrel was approved because it was shown to prevent myocardial infarction (MI) in the pivotal phase 3 clinical trial, called Trial to Assess Myocardial Improvement in Therapeutic Outcomes by Optimizing Platelet Inhibition with Prasugrel-Thrombolysis in Myocardial Infarction (TRITON-TIMI). The trial enrolled 13,608 patients with ACS with scheduled PCI. The population included 10,074 with unstable angina or NSTEMI and 3,534 with STEMI from 707 sites in 30 countries. The combined endpoint included cardiovascular death, nonfatal MI, and nonfatal stroke. Prasugrel did not reduce strokes or death from CV disease.
TRITON-TIMI is a randomized double blind comparative trial with clopidogrel (Plavix), the standard of care in this patient population. A loading dose of either 60 mg of prasugrel or 300 mg of clopidogrel was administered in a double blinded manner anytime between randomization and one hour after leaving the cardiac catheterization laboratory but prior to receiving PCI. In some patients the coronary vasculature was known and the study drug could be administered up to 24 hours prior to PCI.
In those patients with unstable angina or NSTEMI, the primary efficacy endpoint significantly favored prasugrel. A significant benefit in favor of prasugrel was also observed in the STEMI cohort. In a combined view, 12.1 percent of those in the clopidogrel group had the undesirable endpoint as opposed to 9.9 percent of those receiving prasugrel. This difference occurred rapidly within the first study period of three days and persisted through the follow-up period.
The rate of stent thrombosis (both definite or probable) was significantly reduced in the prasugrel group (1.1 percent) compared to the clopidogrel group (2.4 percent). This was seen in both those receiving bare metal and drug- eluting stents. An analysis of a prespecified subgroup with diabetes also benefited from prasugrel.
Safety
There was a higher rate of life-threatening bleeding in the prasugrel group (1.4 percent versus 0.9 percent for clopidogrel) that also started in the first study period of three days. Fatal major bleeding also occurred with greater frequency with prasugrel than with clopidogrel, and discontinuation of drug followed this same trend.
A major point of controversy is that prasugrel inhibits the adenosine diphosphate-induced platelet aggregation more rapidly than clopidogrel (30 minutes versus six hours) and to a greater extent than clopidogrel.
These characteristics explain some of the efficacy and safety differences but also lead some critics to suggest that the timing of the study drug administration would give prasugrel a built-in advantage.
Another controversial point is that prasugrel is more potent than clopidogrel and that the dose of clopidogrel used in the study, which is the approved dose, was not equivalent to that of prasugrel. Many clinicians use a higher-than-standard loading dose of clopidogrel in patients undergoing PCI. This practice is endorsed by guideline committees but obviously was not used in this trial.
Formulary debate
Plavix is second only to Lipitor in sales and currently produces a worldwide revenue of $8.2 billion. Generic clopidogrel is not expected to become available until after November 2011, so initially prasugrel will simply only cannibalize another branded product. The uptake of prasugrel may suffer because of the black box warning, but in those populations that had significant benefit, it is evident that prasugrel will find a following at least in the initial phases of ACS. What remains to be seen is whether patients already on clopidogrel will be shifted to prasugrel.
On July 14, Lilly and Sankyo announced that Effient will be priced 18 percent higher than Plavix ($5.45 versus $4.60 per tablet). Given this price difference how will plans manage prasugrel?
Will they allow it only for new prescriptions? Will they place it in a higher tier in the formulary and ask the patient to pay a higher price for access? Will cardiologists feel that its effects are primarily due to its rapid and more complete platelet inhibition in the acute setting and only use it on acute and subacute patients? Will future studies be done on long-term maintenance patients to see if the two drugs are different in a nonacute setting? Will large PBMs conduct real-world claim-based studies to attempt to tease out differences in outcome?
One thing is for sure: Plans can expect Lilly and Sankyo to call on them soon to adjust their formularies in light of this approval.
The author is a director in the value-based health department at Genentech Inc. Before taking the Genentech position, he received honoraria or other financial benefits from: Amgen, Amylin Pharmaceuticals, AstraZeneca, Biogen Idec, Centocor, Galderma, GlaxoSmithKline, Johnson & Johnson, Merck, Novartis, Novo Nordisk, Pfizer, Procter & Gamble, Q-Med, Sanofi-Aventis, Teva Pharmaceuticals Industries, UCB, and Wyeth. The views expressed in Tomorrow's Medicine are the author's alone.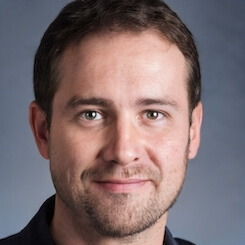 Paul Lendner ist ein praktizierender Experte im Bereich Gesundheit, Medizin und Fitness. Er schreibt bereits seit über 5 Jahren für das Managed Care Mag. Mit seinen Artikeln, die einen einzigartigen Expertenstatus nachweisen, liefert er unseren Lesern nicht nur Mehrwert, sondern auch Hilfestellung bei ihren Problemen.