Physicians are really getting ticked off, just as they were in the '90s, but it is possible to reduce their pain without abandoning the process
Back To The Boiling Point
As the only general internist for the 16,000 people who live in and around the small Oregon town of Baker City, Charles Hofmann, MD, is a familiar figure to the aged and chronically ill.
"My practice is rural," Hofmann says. That means a small staff in a practice that is devoting a growing portion of its time gaining the prior authorizations that health plans demand for many of the drugs and treatment plans he recommends.
Drugs and imaging
"It is very difficult to get prior authorization of nonformulary drugs on tiers 2 and 3. We like to think we know what we're doing and use generics when possible. When it is not possible to use a generic, though, that's when we run into trouble."
Another area where he repeatedly runs into a thicket of prior-authorization delays: imaging services.
"My office manager's on hold for some time," says Hofmann. "A 20-minute wait is not uncommon. It is a tremendous waste of my staff's time to sit and listen to Muzak as the prior-authorization department works through the question."
Hofmann and his staff aren't the only providers being treated to an unwelcome medley of homogenized pop hits. That was more than evident last June when the physician proposed an initiative that gained swift approval by the American Medical Association calling on health plans to turn from the telephone to Web portals for prior authorizations.
"I'd like PAs [prior authorizations] to go away, but it isn't going to happen," says Hofmann. At least Web portals, he adds, could eliminate the waiting line.
There is nothing new, of course, about physicians taking the spotlight at AMA meetings to complain about health plans. Fifteen years ago, tensions reached a boiling point when health plans routinely restricted care. And the managed care industry's response was to back off from practice boundaries that it once tried to establish and guard. But with employers demanding a tighter rein on spending and with the heat on to find savings wherever they can, health plans have again turned to prior authorizations as a way to cut back on waste and require physicians to stick with generics or lower-cost branded drugs when possible.
As physicians are forced to deal with each MCO's individually-customized policies, the concern level of doctors from Baker City to Bangor, Maine, has been increasing, and some state medical societies have been tracking it. One pain specialist recently got so upset that he launched a political action committee aimed at preventing health plans from hiring doctors and nurses to review physicians' treatment plans.
Unfunded mandates
At least part of that toxic reaction has been motivated by the financial cost of conforming to the rules.
A recent survey published in Health Affairs pegged physicians' average annual cost of dealing with health plans at more than $68,000 — a number that the lead researcher insists is not only conservative, but heavily influenced by the new prior-authorization requirements.
"The vast majority of physicians and practice administrators say the health plan requirements are getting worse, and some are saying it is getting much worse," says Lawrence Casalino, MD, PhD, chief of the Division of Outcomes and Effectiveness Research in the Department of Public Health at Weill Cornell Medical Center in New York City.
Backlash, Part II
Calculating the responses of more than 900 doctors, Casalino estimated the average time spent by physicians and their staffs on those health plan interactions at 142 hours a year. He pegged the national cost of those health plan interactions at up to $31 billion, 6.9 percent of the cost of all physician and clinical services.
That's a big number, and it is playing straight into the debate over how health care needs to be reformed.
"I cannot tell you how much frustration there is in the system when you have to go through a complex set of hoops to get the right care in the pharmaceutical or imaging realm," says Ted Epperly, MD, president of the American Academy of Family Physicians. "It adds a lot of time for physicians and their team in the office and ultimately slows down their effectiveness. And when you take a step back and look at who it affects the most, it's the good old primary care doctors."
That message came through loud and clear last fall when the Medical Society of the State of New York surveyed its members. Ninety percent of the physicians who responded said that they have had to change the way they treat patients based on insurance company mandates. The biggest single complaint from doctors: Insurers repeatedly forced them to change drug prescriptions.
Those East Coast sentiments echoed a similar survey conducted last fall on the West Coast. The California Medical Association reported that 87 percent of the nearly 400 physicians responding to their query said the limits and restrictions that insurance companies place on doctors are a major problem. More than 8 in 10 said they felt pressured to "change the way they treat a patient because of a restriction from an insurance company," and 86 percent said insurance policies cause them to select a course of treatment they might not otherwise choose. Eighty-nine percent felt pressured by an insurance company to change a prescription medication.
Add it all up, says Dev A. GnanaDev, MD, the CMA's president, and you have a convincing case for sweeping reform.
"The perception of physicians is that health plans are imposing these hurdles to discourage what costs a lot of money," says Moe Auster, counsel for the division of government affairs at the Medical Society of the State of New York. "I think the overriding issue is the loss of clinical control, where their clinical judgment is being double- and triple-guessed."
"Things have gotten harder," insists Bradley Carpentier, MD, a pain specialist. "I have to spend more and more time explaining my reasons to insurance companies' utilization reviews by nurses and doctors."
Working through a drug formulary is particularly problematic for pain specialists, adds Carpentier, because he and others in the same field frequently use drugs for off-label purposes.
"We have few medications of our own besides opiates," he says, and the more powerful the drug, the more likely it is that he or someone in his practice will have to call a health plan to get an approval.
Pricey
"Sometimes they will authorize it and others won't," adds the doctor. "They will say, I don't think that medicine is justified. I'm left to listen to what their reviewer says, or have the patient pay out of pocket."
And that can be pricey. Lamotrigine, for example, can cost hundreds of dollars a month to manage long bouts of chronic pain.
So Carpentier has formed his own political action committee online — at StopPracticingMedicine.net — in a quest to stop insurers from interfering with doctors' treatment plans.
In physicians' hands
"The objective is to put the control in the physicians' hands, rather than constantly having to explain this to nonspecialists," says Carpentier. "It is impossible for someone on the phone 2,500 miles away to understand when they haven't met the patient."
But doctors aren't just being questioned by health plans, says Rob Scroggins, a practice management consultant at Clayton L. Scroggins Associates. Increasingly, they are getting questions from patients who want to know a lot more about what their doctor is proposing and whether there is a less-expensive means to achieve the same medical end. Employers are getting much more directly involved as well, and they are telling the health plans that administer their benefit plans to rein in spending.
"Whether it is the economy or other reasons, it seems that the employers are becoming more involved in that decision making, getting more restrictive," says Scroggins. "We've seen this in Kentucky and other states, where a clinical hurdle may be driven more by the money side."
Fierce backlash
Casalino, the Weill Cornell Medical Center researcher, practiced as a full-time family physician during the 1980s and 1990s and he vividly remembers the fierce backlash that whipsawed MCOs: "Physicians were complaining a lot and there was unhappiness."
But health plans backed off, instituting what Casalino calls an era of "managed care light," with few strings attached to physicians' clinical decisions.
Prior-authorization policies never really went away, however. Now, though, those policies have brought health plans back to the bedside.
"Physicians complain about it just as much as they ever did," says Casalino. And they will pay more than ever to deal with the consequences. Casalino and his team of researchers concluded that physicians spend a mean of 43 minutes a day dealing with health plans, with primary care doctors spending the greatest amount of time on the phone — usually because of a drug formulary or prior-authorization issue. Nursing staffers spent more time on authorizations than on any other interaction with an insurer, racking up more than 13 hours a week per physician in the practice. Add it all up, and the tab comes to an average of $68,274 a year.
And that figure, he insists, is conservative.
"It doesn't include overhead — rent, phones, and so on — just the cost of their time," says Casalino. "To the $68,274 average cost per physician you should probably add 15 percent for overhead related to health plans. You come up with a considerable figure."
"That number struck me as incredibly high," Hofmann says of his initial reaction on hearing the cost Casalino and his research team had come up with. "Then I started penciling it out and they are right on. Solo rural physicians are getting murdered the most." Rural physicians don't have the same economies of scale that large urban practices can rely on, he adds. And they are also less likely to have the technology to make the process work more efficiently.
Casalino, though, doesn't believe that the money is all wasted, or that prior authorizations are necessarily a bad idea.
"It would be wrong to say the whole $68,000 is a waste, because sometimes the interactions between health plans and doctors may lead to benefits," says the researcher. "A patient may not get a computed tomography angiogram that the physician wanted, and it could be that the health plan is right."
Some treatment methods need to be stopped, he adds. When health plans prevented physicians from doing bone marrow transplants for metastatic breast cancer, they were fighting a powerful tide of demands from women and their doctors. Health plans were painted as villains, but they turned out to be right.
Multiple insurers
One constantly recurring complaint among physicians is that they each deal with multiple health plans, and no MCOs seem to have the same approach to prior authorizations, or to multiple other requirements.
"We had one physician tell us it is as if every time he went to a gas station, he had to change the nozzle on the pump," says Casalino. "One station wants this nozzle, and then there is another nozzle at another station." And not just for prior authorization.
But the whole process of credentialing, claim submissions, and eligibility verification, among other things, could be done through a single Web portal, doctors argue. At least that would lighten their administrative loads.
Proposed solutions
Several groups have been urging change. The Healthcare Administrative Simplification Coalition, which includes the AAFP as well as the American Health Information Management Association, came together four years ago to push for adoption of new technology to encourage a more streamlined system.
Carpentier, though, believes the time is ripe to gain congressional support for his quest to roll back health plans' restrictions on medical care. With legislators debating how they could reform the entire health care industry, doctors have a prime opportunity to shape that agenda.
"Right now," he says, "change is in the air."
The Medical Society of the State of New York has been advocating new rules that physicians believe would help ease the problem, including legislation that would ensure that when a health plan doesn't respond to a prior-authorization request, then the request is automatically approved, says Auster.
Health plans don't show any signs of backing away from prior authorizations, but several have recognized that they can meet physicians more than halfway in making the process work more smoothly.
"We did 27 interviews with leaders of medical groups and health plan executives and I have to say it wasn't just physicians that felt there was a lot of inefficiency," says Casalino. "Health plans thought there was a lot too."
Some of the plans that have heard the kind of complaints voiced by Hofmann and others have opened Web portals aimed at making it easier to work through prior authorizations.
BlueCross BlueShield of Tennessee has about 30 drugs on its prior-authorization list, from erectile dysfunction drugs to biologics like Epogen (an anemia therapy that has a history of being overprescribed) and Procrit.
In some cases, an insurer simply wants to make sure the therapy is being used for a covered condition. Retin A, for example, is approved for acne but disallowed for wrinkle prevention, says Beverly Franklin-Thompson, Pharm D, the regional pharmacy director for the Tennessee plan.
But the Blues plan also knows that the phone and fax system that it uses can vex doctors and their staffs, so it is starting to move the process online. Beginning in July, the health plan began recruiting about 30 physicians to join a pilot project that would let them employ the Internet for prior authorizations. Working with its PBM, CVS Caremark, the health plan developed software that asks doctors a series of questions.
"They go through a decision-support tree, answering questions related to the drug's use and getting a determination," says Franklin-Thompson.
The not-for-profit health plan hopes to expand the pilot to 100 doctors in the fall. "Based on physician feedback, we'll tweak the software, make improvements, and then make it available to the entire network if all goes well."
It may not be the ultimate solution to the problem that doctors face, says Franklin-Thompson, but it is a good start.
Says Franklin-Thompson: "This is the beginning of the baby-step process."
An even better solution would give doctors using new e-prescribing systems immediate notification if they are writing a script for a drug that requires prior authorization.
"It can tell them in real time," she explains. "Integrated into the software are the plan's criteria, which come up without exiting his or her prescription."
But don't expect prior authorizations to disappear.
"Prior authorization is not the most efficient methodology in the world, but it has become standard for health plans," she says. "As more and more drugs are developed that are specific to the patient's condition, that becomes more important."
Contributing Editor John Carroll can be reached at JCarroll@ManagedCareMag.com
"We had one physician tell us it is as if every time he went to a gas station, he had to change the nozzle on the pump," Lawrence Casalino, MD, relates about how docs feel about health plan utilization rules.
---
Our most popular topics on Managedcaremag.com
---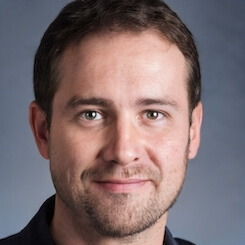 Paul Lendner ist ein praktizierender Experte im Bereich Gesundheit, Medizin und Fitness. Er schreibt bereits seit über 5 Jahren für das Managed Care Mag. Mit seinen Artikeln, die einen einzigartigen Expertenstatus nachweisen, liefert er unseren Lesern nicht nur Mehrwert, sondern auch Hilfestellung bei ihren Problemen.