Both AHIP and the AMA address ways to give better care to 75 million Americans who struggle to follow directions
Common ground is prime real estate to those trying to gather the warring factions in health care under the banner "reform." William Butler Yeats wrote that "the center cannot hold," and warned that "mere anarchy is loosed upon the world," but we think that his prognosis will not be the health care system's fate. Too much is at stake.
America's Health Insurance Plans and the American Medical Association, two organizations often at odds, have found common ground in recognizing that low health literacy is a major obstacle to care.
"Most medical errors, the majority of sentinel events, are traced back to miscommunication," says Matthew Wynia, MD, MPH, director of the AMA's Institute for Ethics.
Susan Pisano, AHIP's vice president for communications, says that "there are lots of studies that show that people who have what we call lower health literacy are less likely to take the prescription medications appropriately, more likely to be compromised in terms of their diabetes, more likely to be hospitalized."
More than 75 million adults in the United States have only basic or less than basic health literacy, according to the 2003 National Assessment of Adult Literacy.
Another study, "Health Literacy and Mortality Among Elderly Persons," published in the Archives of Internal Medicine in July 2007, and cited by both Pisano and Wynia, states that "Inadequate health literacy is associated with worse health in cross- sectional studies, and direct measures of health literacy are more strongly associated with self-reported health than [are] the number of years of school completed."
The study is based on interviews conducted in 1997 with 3,344 new Medicare enrollees in four health plans in Ohio, Texas, and Florida. Health literacy, as measured by a standard reading examination called the Test of Functional Health Literacy in Adults, "had a strong, independent association with mortality even after adjusting for an extensive set of covariates, including sociodemographic characteristics, chronic conditions, and detailed measures of baseline physical and mental health. The magnitude of the association between inadequate health literacy and mortality was similar to the association between low income and mortality."
Health literacy and amount of formal education didn't seem to be as strongly linked as one might suppose, the study says, "because many people progress through the educational system without meeting desired goals, including the ability to read at grade level."
Health plans, on the whole, are working to improve health literacy and clarity of information, Pisano says. AHIP's Health Literacy Task Force will, within the next two months, offer an assessment tool to members in the form of surveys that tell health plans how they are doing, what they are doing throughout their companies, and what they may want to change or upgrade regarding health literacy. The tool is mostly the brainchild of Julie A. Gazmararian, PhD, a well-known health literacy researcher at Emory University.
General use
"She has worked with us very closely," says Pisano. "The tool was reviewed by probably hundreds of people in the industry at some stage or other in its development. It went through an initial phase of pilot testing with eight companies, a variety of kinds of companies, small, medium and large, throughout the country. Then it went through a second phase of pilot testing with about 10 health plans. It will soon be available for general use."
Questions, but no scores
It is not a scoring mechanism, Pisano points out. "It asks you questions about your practices. It asks questions about what kind of training you provide. Whom do you train? What do you train people on? It asks about policies and procedures. What kind of policies do you have with respect to your documents? Do you require that they be at a grade level? What is that grade level? Most experts recommend fifth or sixth grade."
The tool addresses all forms of communication, written, verbal, in-person, over the phone, or on a computer. It was expected to be discussed at the Institute of Medicine's annual conference on health literacy, Oct. 19 and 20 in Washington, D.C.
"We're going to make it available to all of our member companies," says Pisano. "Although it will take us a little bit to get this piece done, we're also going to be developing a tool kit. We want to give companies a sense of what are the first five steps you take if you're just getting started. We have a lot of companies that have literacy programs that are pretty well developed, and we have other companies that are just starting."
Pisano is particularly pleased that the AMA and AHIP are both working on it. "This is an incredibly important movement with health care and even though it is gaining great momentum, it is still not fully appreciated," says Pisano.
There hasn't been much focus on how organizations ensure that patients get the information they need, when they need it, in an understandable form, Wynia says. "What should organizations be doing to improve patient communication at that dyadic patient-doctor level? Health plans are actually in a terrific position to address some of these issues."
While AHIP not surprisingly focuses on insurers, Wynia, the AMA ethicist, surveys hospitals and physicians. "Our performance criteria largely focus on local organizational actions, rather than regional or national policies," says Wynia. "I don't think it's a big stretch to look at the larger systems using the same kinds of criteria in the same domains. It's just a little more complicated to figure out what the appropriate unit of analysis is when you're talking about a national organization."
He says that the domains are a set of discrete areas where there are performance measures: organizational commitment, data collection, community engagement, workforce development, individual engagement, sociocultural context, language services, health literacy, and performance evaluation. An organization can perform well in one domain but poorly in another.
Wynia's recent work has been to look at correlations between performance using the measurement tools and other important care measures. "For example, if your organization scores one point higher on the health literacy domain, on a zero to 100 scale, that actually corresponds with a 7 percent increase in the odds that patients in your organization will report that they get high quality care. The survey goes out to patients as well as all of your staff — both clinical staff and nonclinical staff."
There are some that are directly related to CAHPS (the Consumer Assessment of Healthcare Providers and Systems survey, from the federal Agency for Healthcare Research and Quality). Do the doctors and nurses speak to you respectfully? Were they understandable? Did they use language that you could understand? Was it easy to find your way around the hospital?
"We ask about signage. We ask about interpreter services if you speak a language other than English with your doctor."
Focus on organizations
Wynia, who is an infectious disease specialist at the University of Chicago, stresses that how well an organization performs these tasks is measurable. He is worried that while there is an increasing number of good performance measures for practitioners, there aren't many that look at whether organizations are creating an environment that makes it easier for practitioners to provide high quality care.
Forty years ago, the patient was passive, in that the patient would follow the doctor's directions, Pisano says. "Today, chronic conditions require that people do things themselves every day to manage their conditions and optimize their health. In an era when we talk about patient engagement and the importance of patients playing a major role in their own health, the clarity of the information that's given the patient and whether or not it is information that's easy to act on becomes a foundation for health care, not something frivolous or to the side."
---
Our most popular topics on Managedcaremag.com
---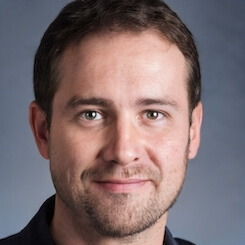 Paul Lendner ist ein praktizierender Experte im Bereich Gesundheit, Medizin und Fitness. Er schreibt bereits seit über 5 Jahren für das Managed Care Mag. Mit seinen Artikeln, die einen einzigartigen Expertenstatus nachweisen, liefert er unseren Lesern nicht nur Mehrwert, sondern auch Hilfestellung bei ihren Problemen.