Well-run MA plans that stress care coordination present a winning formula, says study
As various factions duke it out in Congress over proposals to reform the health care system, Medicare Advantage has been hanging above the fray like a big piñata — a frequent target of reformers who would like to crack it open and use the funds inside to help pay the tab for the new ideas in circulation.
If you strip away what the government pays Medicare Advantage plans above the cost of traditional fee-for-service Medicare, the savings might be around $150 billion over 10 years. And critics, including the president, have called this added cost for Medicare Advantage a misuse of federal funds.
Now a group of health plans that offers a Medicare Advantage program is hitting back. The regional not-for-profit plans that are the Alliance of Community Health Plans (ACHP) say that they are not the problem but are a part of the solution. Their response comes in a study completed by a respected academic outlining how much more efficient — and better for patients — a well-run Medicare Advantage plan can be. It has lessons on care coordination that extend to under-65 people in other plans.
Gerard Anderson, PhD, who teaches health policy and management at Johns Hopkins University, examined the data on three key measures of performance, comparing 13 of the ACHP plans that participated in the study with fee-for-service results on hospital readmissions, preventable hospital admissions, and preventable emergency department visits.
All but one of the Medicare Advantage plans had a lower readmission rate than FFS Medicare, with the average performance 27 percent below the FFS rate of 18.6 percent. In 2007, the inpatient admission rate per 100 beneficiary months was 19 in FFS, with a mean of 2.5 for the ACHP plans. There was a mean of 15.5 preventable emergency department visits per 100 beneficiary months in FFS but only 2.2 in the MA group. If Medicare FFS performed at the same level, the government program would save $10 billion a year.
"It was quite surprising," says Anderson. "I expected to see some of the plans doing better, but not this many." These plans are unusual, he adds. "They are much better integrated, with much more of an emphasis on care coordination than the typical Medicare Advantage plan."
Getting a return
"It's not rocket science, but you need to have all the pieces in place," says Jim Byrne, MD, the chief medical officer at Priority Health, an ACHP which has a five-star rating from CMS. "Fee-for-service Medicare doesn't have those capabilities. They pay claims but don't intervene.
"For example," adds Byrne, "the program that we have involves making sure patients — some with congestive heart failure, pneumonia, and other conditions — are seen by a nurse in their home within 48 hours after discharge."
The nurse is there to make sure patients are taking their medications, to ensure that they understand how to care for themselves while recuperating, and to set up an appointment to see their doctor within seven days of leaving the hospital. And if the nurses spot a red flag during a home visit, they can add special check-ups, such as installing a telemonitoring system to provide a constant stream of information on blood sugar and heart rate.
"That's the kind of work that we're positioned to do," says Byrne. "It does require investment, but there is a huge return on the investment."
A well-run Medicare Advantage plan can also work closely with providers as well as members, crafting high-quality networks as well as free programs that offer some simple ways to keep the elderly healthy.
"The Medicare Advantage plans I'm familiar with are successful because they sit down with providers and collaborate, finding ways to improve rather than being at opposite ends of the table, duking it out over a shrinking dollar," says Eric Schultz, CEO of Fallon Community Health Plan, which also boasted top-quality outcomes for Medicare Advantage members.
"We build the product around a smaller network," he adds. "Rather than have every physician and every hospital in the area as a part of the network, we made a deliberate selection of the best delivery system we could bring."
These are, to no one's surprise, large multispecialty group practices with strong infrastructures that use electronic medical records and compensation methodologies that encourage physicians to focus on areas that have the greatest effect on patients' well being.
Ensure that there are low or no copayments for important preventive services that are crucial for monitoring the patient, says Schultz. "It is so important that we don't let a $10-$20-$30 copayment become a barrier to getting important services."
Back surgeries
"This crosses into not just Medicare, but into the commercial population as well," says Byrne. "Here is an example: In our particular region there is a high incidence of back surgeries. We put in place a program for HMO members and Medicare Advantage members. We required that they see a physician rehabilitation specialist and after they did that they could go ahead with surgery if they felt it was the right thing to do…. We saw a 30-percent decrease in back surgery in the first year — $8 million in savings."
Whether a band of not-for-profit Medicare Advantage plans can be heard in the clamor over reform is problematic. But the ACHP group seems determined to give it a try.
For Johns Hopkins's Anderson, the performance levels posted by the not-for-profits in ACHP could well point the way to reforming Medicare without simply gutting government payouts to Medicare Advantage plans.
"We should decide how much we want to spend on a Medicare beneficiary and pay that amount," says Anderson, "and it should not matter if the person has managed care or fee-for-service coverage. If a plan can do it with better quality, then I hope that people will join that plan. It's a great opportunity for managed care to provide better care coordination. CMS has now written us and asked us what it can do in fee-for-service that these plans are doing so well. That's the next challenge; for the plans to come up with a set of guidelines on what are the best things."
---
Our most popular topics on Managedcaremag.com
---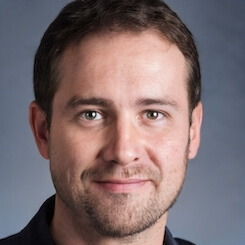 Paul Lendner ist ein praktizierender Experte im Bereich Gesundheit, Medizin und Fitness. Er schreibt bereits seit über 5 Jahren für das Managed Care Mag. Mit seinen Artikeln, die einen einzigartigen Expertenstatus nachweisen, liefert er unseren Lesern nicht nur Mehrwert, sondern auch Hilfestellung bei ihren Problemen.