It took him a few more months than expected, but New York Attorney General Andrew Cuomo has introduced a not-for-profit group called Fair Health that is intended to provide insurers with an accurate account of what they owe for out-of-network services. And he is promising that the new operation will have a Web site that will give people an easy way to compare what doctors charge and what the member share is.
Amid considerable fanfare, Cuomo reaped hundreds of millions of dollars from quite a few insurers after accusing them of defrauding patients for years by relying on artificially manipulated data from Ingenix, a subsidiary of UnitedHealth Group. According to Cuomo, Ingenix provided insurers with artificially low averages for what physicians charge for a service, leaving consumers on the hook for a much larger share of their doctor's actual bill than they should have paid.
It worked something like this: When a patient went to a doctor in New York, he might get a bill for $185. But using data from Ingenix, the insurer would estimate the average bill for that service in that part of the country to be $110, and would reimburse the consumer, say, 70 percent of the $110 — $77. The patient would pay $108, rather than $55.50.
Setting up shop at Syracuse University, a group of New York State community colleges will be charged with tracking regional data on a national basis and launching a consumer Web site within a year. Also, there's no specific methodology in place yet; that has to be worked out.
Cuomo's crusade was hailed by reform advocates such as Nancy-Ann DeParle, director of the White House Office of Health Reform, who saw it as a victory for consumers waging a lonely struggle against managed care companies.
"This is an important step forward for consumers, who too often are unable to penetrate the secrecy and bureaucracy of insurance companies," she said.
But not everyone is sure there is a clear winner or loser.
"It could be much ado about nothing," says Ed Kaplan, the national health practice leader at the Segal Company, a benefits and human resources consultancy.
Segal routinely bought Ingenix's data and audited the numbers for the self-insured employers that it works for. And every year, the broad numbers advanced right alongside the actual cost trends — the same sort the Syracuse group will track — that Kaplan was seeing.
For now, no one really knows what it means, he adds, because the new not-for-profit organization doesn't know what methodology it will use to calculate "reasonable and customary" charges.
"If the AMA has too much influence," he adds, "it could be very inflationary." In one instance he cited, pediatric orthopedists in New York were charging $500 for examining a broken finger, a 10-minute procedure. Insurers would negotiate that down to $150 or $200. Will the new not-for-profit use those numbers — which average out at $3,000 an hour — in its calculations?
Big insurers long ago reconciled themselves to a change in the payment system.
And some of them quickly cheered Cuomo's announcement as a positive step in the long march toward greater transparency on the true cost of health care.
"True transparency, though, requires not only information about what plans pay, but also what physicians charge for their services," responded the New York Health Plan Association in a statement. "Patients have an equal right and need to the information about what doctors charge in order to accurately calculate what their insurance will pay and what their out-of-pocket responsibility will be. We hope Fair Health will provide both these vital data."
UnitedHealth has already agreed to get Ingenix out of the business of calculating reasonable and customary charges as part of its settlement with Cuomo.
"We stand ready to work with Fair Health, Syracuse University, and the research consortium on an expeditious transition of the database," the company said in a prepared statement.
Robert Zirkelbach, a spokesman for America's Health Insurance Plans, said that ultimately, it is the doctors who may be in for a rude awakening.
"We hope this database will help shed light on the exorbitant fees that some out-of-network providers are charging patients for health care services," he told the New York Times.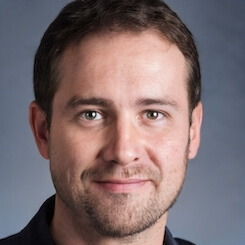 Paul Lendner ist ein praktizierender Experte im Bereich Gesundheit, Medizin und Fitness. Er schreibt bereits seit über 5 Jahren für das Managed Care Mag. Mit seinen Artikeln, die einen einzigartigen Expertenstatus nachweißen, liefert er unseren Lesern nicht nur Mehrwert, sondern auch Hilfestellung bei ihren Problemen.