The historically strong relationship between Rocky Mountain Health Plans and its doctors helps contain costs
That one had to hurt. The June 1 issue of the New Yorker magazine contained an article called the "The Cost Conundrum: What a Texas Town Can Teach Us About Health Care." Written by Atul Gawande, MD, a superstar of health care writers, the story focused on the main challenge to reform by investigating why care costs so much more in McAllen, Texas than it does in the rest of the country.
The article, much disseminated and debated, also contained positive reinforcement: a look at places where costs were managed at no detriment to outcomes. One was Grand Junction, Colo., where doctors agreed, "at the behest of the main health plan in town, an HMO, to meet regularly on small peer review committees to go over their patients' charts together." The HMO was never identified, thus missing a chance to get the sort of buzz that public relations departments dream of.
Steve ErkenBrack, president and CEO of Rocky Mountain Health Plans, the mystery HMO, just laughs. "This is not just about Rocky Mountain; it is about the community," he says. Besides, the health plan has gotten its due in other venues. The New America Foundation, a think tank, issued a white paper in August whose title says it all: "Grand Junction, Colorado: A Health Community That Works."
The paper says that Rocky Mountain "convenes medical practice review committees to review the physician practice patterns — a component of the local physician culture…. Peer review is far more effective than bilateral discussions between physicians and health plan officials. Doctors are naturally competitive and do not want to be the least efficient or most out-dated physician in their group. In addition to the natural peer pressure, these cost reports help steer primary care physician referrals away from the most expensive specialists." Those specialists are reviewed as well.
The local physician culture has everything to do with a high level of cooperation between Rocky Mountain and the main physician group in Grand Junction, Mesa County Physicians IPA. "The reason for the cordial and collaborative relationship between Mesa County IPA and … Rocky is no mystery," the white paper states. "Like so many regional HMOs that originated in the 1970s, Rocky Mountain was created by the physician members of Mesa County IPA."
Physicians have always been willing to be reviewed, says David S. Herr, MD, Rocky Mountain's former chief medical officer. "Going back 20 years, there was a series of meetings where physicians would meet with other physicians of like specialty to look at cost," he says. "In the meetings, they would only know their own data. They could see other people's data, but that information was de-identified. They'd look at specific costs and then they'd talk about how to control costs."
Now, the IPA has its own Web site on which physicians are identified by name. "Only other IPA members can look at each other's data," says Herr, "but they can see each other's data in terms of overall cost, emergency room utilization, that sort of thing. There's been a willingness to improve one's own performance."
Database of claims
The IPA essentially runs the peer review meetings, though the data come from the health plan's database of claims. The emphasis is on quality, rather than on cost, says Herr. "Cost comes up because physicians realize that cost is one of the components of the quality equation."
It helps that the physicians under review are paid an appropriate fee — about $100 an hour — for their time, as are the peer review committee members. There are about 12 physicians who conduct the review, and the committee meets every few months, says ErkenBrack. "Rather than have the health plan engaged in the conversation about practice patterns with a particular physician, we facilitate the discussion," says ErkenBrack. "This collaborative structure — based on accurate data and the alignment of financial incentives — is a best-practices model. You avoid the understandable reaction of a physician saying, Well, the health plan's telling me what I can and can't do. You sort of bristle about that, if you're a physician. If it's your peers telling you, Gee you seem to be out of the mainstream here, why is that? Doctors are more receptive."
It is difficult to generalize, but ErkenBrack says that physicians have come to mostly welcome this feedback. "No physician wants to be an outlier." He says that physicians are rewarded for following best-practice guidelines.
"For the physicians in Mesa County, we use a withhold pool and that gets distributed on the basis of financial performance and quality," says ErkenBrack. "Elaboration on the pool would take a bit of explaining, since it has evolved over the decades. Basically, we reimburse 80 percent of the bill, and withhold the remaining 20 percent in a pool that is distributed at the end of the year, assuming we have held costs down."
The distribution is based on financial performance and quality metrics, he adds. "You actually have people change their focus from just their own individual bottom line to what are the costs for the entire community," says ErkenBrack.
Blended FFS
The white paper examines how the payment system in general, not just the bonuses, bolsters outcomes. "Physicians are reimbursed based on the blended fee-for-service (FFS) payment structured for all patients regardless of insurance source. This means physicians have no incentive to cherry-pick private patients, or shun those from lower-paying public programs like Medicaid. Doctors are free to focus on the quality of care they provide to all their patients and the bonus they can earn from doing so." Herr gives this example of how communication leads to savings: About a dozen years ago, plan officials noticed something about two specialty groups in town. "For a specific surgical procedure, the one group had an average length of stay of two days," says Herr. "The other group's average length of stay was three days. Over time, that's a big difference."
The plan regularly sent discharge planning nurses to hospitals. "By talking to the hospital nurses, our nurses determined that the major difference in managing the two different sets of patients was in the way the post-op orders were written. One set said the patient may get out of bed when he or she is ready. The other wrote: Out of bed tomorrow morning. That was the group with the shorter length of stay."
A review committee noted the discrepancy. "The doctors treating patients who stayed longer said that's not a problem; that's still a quality way to do things. We'll change our order. And the difference went away immediately," says Herr.
The IPA/health plan relationship that facilitates the effort also raises the question: Can it be replicated?
"I think it can be," says Herr. "It takes communicating with doctors in a region. Maybe it doesn't require an IPA, but there needs to be a forum where people can meet to discuss issues, to discuss cases. That setting has to be created so that you can get that mindset."
---
Our most popular topics on Managedcaremag.com
---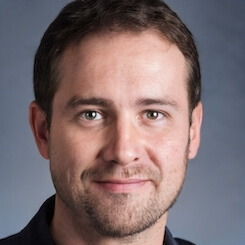 Paul Lendner ist ein praktizierender Experte im Bereich Gesundheit, Medizin und Fitness. Er schreibt bereits seit über 5 Jahren für das Managed Care Mag. Mit seinen Artikeln, die einen einzigartigen Expertenstatus nachweisen, liefert er unseren Lesern nicht nur Mehrwert, sondern auch Hilfestellung bei ihren Problemen.