When your domestic business is steady or even declining, what's a giant health care company to do but look abroad?
The domestic terrain does not hold as much promise for growth in both market share and revenue as it once did. As is the case with many health insurers, Cigna faces declining enrollment. It expects that final numbers will indicate that membership has decreased 5 to 5.5 percent this year. The insurer expects its rolls to stabilize next year, but stability is exactly what defines the proverbial deer in the proverbial headlights.
David Cordani, expected to take over as CEO next month, says that Cigna is exploring opportunities in China because "the status quo is not acceptable." In other words, Cigna is hunting for new opportunities.
The company recently announced a joint venture with the China Merchants Group (CMG) to launch a comprehensive health benefit package in China. The International Employee Healthcare Plan, as Cigna calls it, is for people who work for Chinese companies that are headquartered in China but that have multinational operations. Beneficiaries belonging to this group coverage plan may be employees who are on assignment for a Chinese company in other countries (known as expatriates), or they may be people from other countries assigned to work in China at the company (also expatriates).
Cigna now has about 2,400 employees in China in 10 offices, so this is not a half-measure. Its branch offices are in Shenzhen, Guangzhou, Sichuan, Hubei, Zhejiang, Shanghai, Jiangsu, Shandong, Beijing, and Liaoning.
The health plan hopes to have about 600,000 members in the near future. Revenue from Cigna International was $1.87 billion in 2008, up from $1.80 billion in 2007. Cigna's total revenue was $19.1 billion in 2008, the last year figures are available.
The product includes health and wellness management services and self-service tools to, ideally, help individuals make better health management decisions, and is supported by a new service center in China that is linked to Cigna's existing health service centers and networks across the globe. Employees in China will be served from China, while employees based elsewhere will be served in the region where they are assigned, ensuring that service is seamless for all customers.
"Numbers of Chinese expatriates working outside China, and foreigners hired to work in China, are growing rapidly with the continued strengthening of the Chinese economy and the increasing influence of Chinese companies overseas," says Mike Ross, chief marketing officer for Cigna International. "Our group expatriate benefits product is a niche product which will provide us an entry point to the comprehensive health insurance industry in China — from which we can continue to build our local knowledge, local services, our provider network and industry relationships. We expect this specialty segment to become a reasonably sized and attractive business."
Cordani notes that China's middle class is expanding rapidly. Company officials view the new product as a way of establishing a foothold in the Chinese insurance industry.
Services in the health plan include worldwide access to doctors and hospitals in Cigna's network of more than 600,000 physicians, other medical professionals, hospitals, and around-the-clock multilingual customer service centers.
Steady progress
Of course, Cigna — which first entered the overseas market 30 years ago — did not just dive into the Chinese market. Cigna and CMG formed a partnership in 2003 to sell life insurance. In 2007, Shirley Puccino, then Cigna's vice president for international health strategy (she's no longer at the company), spoke to MANAGED CARE about the challenge of launching a health care plan in China.
"Each country or region is different," Puccino said. "Many factors — the existence of a national health care program, the existence or emergence of a middle class with purchasing power, the country's regulatory environment, and infrastructure issues such as the provider sector — determine whether there is a suitable environment."
The International Employee Healthcare Plan is primarily medical indemnity insurance, with some managed care or administrative service aspects. For well-to-do people who can afford a better plan, it provides an alternative or supplement to the government-run program.
This reflects the company's belief that it has opportunities in countries where national health plans are stretched and there are gaps in coverage, coupled with populations that have incomes high enough to purchase coverage.
"Our new international employee medical product is a group managed care product that provides access to care both within China and abroad and is backed by the same services and standards of our other expatriate products," says Ross. "By definition, our initial target segments are populations which are not covered by the National Healthcare System or choose to opt out, so there is no need for integration. The product, like all insurance products, is regulated by the central and provincial offices of the Chinese Insurance Regulatory Commission (CIRC). Healthcare-specific regulation in China is still a developing area, and many of the elements which we are used to in the U.S. do not exist. The focus of existing regulation tends to be on consumer protection, insurer operational parameters, pricing practices, and financial reporting."
In partnering with the CMG, Cigna reaps the benefit of name recognition. CMA was established in 1872, and owns 14 listed companies.
However, old does not necessarily mean staid in today's China. An op-ed article in the Oct. 22 issue of the Financial Times by one of the more prominent members of China's financial elite underscores this. Qin Xiao, chairman of China Merchants Group and of China Merchants Bank, one of China's largest private banks, urged his nation to tighten its monetary policy.
"Many in China cling to the belief that the export-led model that has worked so well for 30 years will remain largely untouched after the crisis," Qin wrote. "The U.S. consumer, after all, has always come back, most recently after the dotcom bubble burst and the terrorist attacks of Sept. 11, 2001. But the longer global imbalances persist, the more painful the reckoning."
At a time when many governments are taking a more activist role in their economies, Qin came down firmly on the side of encouraging a more robust free market. "The Chinese government should continue to loosen its grip…. China needs freer markets, not more state control."
---
Our most popular topics on Managedcaremag.com
---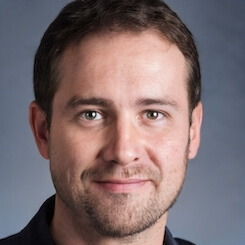 Paul Lendner ist ein praktizierender Experte im Bereich Gesundheit, Medizin und Fitness. Er schreibt bereits seit über 5 Jahren für das Managed Care Mag. Mit seinen Artikeln, die einen einzigartigen Expertenstatus nachweisen, liefert er unseren Lesern nicht nur Mehrwert, sondern auch Hilfestellung bei ihren Problemen.