CDHPs and catastrophic insurance plans can save consumers money, but do high deductibles add to overall costs down the line?
The rising cost of health insurance premiums for employers — up 131 percent in the last decade, to an average $13,375 per year for family coverage, according to the Kaiser Family Foundation — has led to an equally sharp increase in worker contributions to those premiums —up 128 percent in the last decade, to $9,860 a year.
Cost-shifting to employers has lead to aggressive marketing of high deductible health plans, although some studies have shown that high deductibles result in delay of needed care.
The purpose of consumer-directed health plans (CDHPs) and high-deductible health plans (HDHPs) (sometimes called catastrophic health insurance) is to make consumers more conscious of medical costs and thereby lower overall health costs. The plans are very similar in design. Both types of plans are tied to health savings accounts (HSA), to which about a third of employers make contributions along with their employees, or to health reimbursement arrangements, which are much rarer today and to which only employers may make contributions.
Research does show that CDHP enrollees clearly demonstrate cost-conscious behavior, according to the Employee Benefit Research Institute (EBRI). But several organizations, including the Center for Studying Health System Change (HSC), Families U.S.A., the Kaiser Family Foundation (KFF), the Commonwealth Fund, and even the EBRI, say that shifting costs to employees can delay needed treatment. That can mean that when beneficiaries receive care, they are sicker. Delays, then, may raise overall costs.
"CDHPs are effective in heightening sensitivity to costs and quality in individuals' decisions to seek medical care," says Paul Fronstin, EBRI's director of health research and education, "and they are more willing to participate in wellness programs and health assessments than members of traditional plans. However, patient satisfaction is greater among members of traditional plans, and that is related to out-of-pocket costs. And CDHP and HDHP enrollees do report delaying seeking medical care because of costs."
According to the New York Times, Fidelity Investments recently surveyed employees at various companies who had opted for a high-deductible health plan linked to a health savings account. About half of those workers said they or a family member had chosen not to seek medical care for minor ailments as many as four times in the past year to avoid out-of-pocket expenses.
"There is no doubt that people with high deductibles and copayments delay seeking care, sometimes dangerously, and they have lower refill rates," says Paul B. Ginsburg, president of HSC. "There is a strong probability that this affects overall health costs."
According to the Commonwealth Fund, in a report titled Losing Ground: How the Loss of Adequate Health Insurance is Burdening Working Families, "in 2007, nearly two thirds of U.S. adults, or about 116 million people, struggled to pay medical bills, went without needed care because of cost, were uninsured for a time, or were underinsured (i.e., were insured but not adequately protected from high medical expenses)."
"Cost Sharing and the Initiation of Drug Therapy for the Chronically Ill," a study by Rand and Stanford University, published in the April 27, 2009, issue of Archives of Internal Medicine, was unequivocal in its conclusion that "high cost sharing delays the initiation of drug therapy for patients newly diagnosed with chronic disease…. [P]olicy makers and physicians should consider the effects of benefits design on patient behavior to encourage the adoption of necessary care."
The National Council on Aging found that 25 percent of people with chronic diseases delay or skip medical treatment because of costs. Families U.S.A. has also studied the effect of high deductibles and copayments on utilization. According to Kathleen Stoll, director of health policy, the danger lies in "small medical problems becoming large medical problems, one of the many high-deductible pitfalls that consumers need to watch out for."
According to data released last April by the health information company Wolters Kluwer Health, patients failed to fill 6.8 percent of the brand-name prescriptions their doctors requested in the fourth quarter of 2008 because of cost, a 22 percent increase from the first quarter of 2007. Patients also abandoned prescriptions for generic drugs at a higher rate, failing to fill 4.1 percent of generic prescriptions.
The company reported that "higher copayments required under health insurance plans and other plan features helped boost the number of patients unwilling to pay for their prescriptions."
Ginsburg and others point out that although an increasing number of people are postponing health care, exactly how many are doing so because of high deductibles in CDHPs or HDHPs is sometimes unclear. In most surveys, the people delaying care because of underinsurance and people who are uninsured are combined.
CDHP members more cost conscious than traditional plan members
In a recent study of consumer-directed health plans, the Employee Benefit Research Institute found that people in CDHPs in 2009 were more likely than those with traditional coverage to say that they had checked whether the plan would cover care (61 percent CDHP vs. 50 percent traditional). They asked more often for a generic drug instead of a brand name (56 percent vs. 46 percent traditional); talked to their doctor about prescription drug options and costs more often (44 percent vs. 35 percent traditional); talked to their doctor about other treatment options and costs more often (40 percent vs. 33 percent traditional); asked their doctor to recommend a less costly prescription drug more often (39 percent vs. 34 percent traditional); were more likely to develop a budget to manage health care expenses (32 percent vs. 15 percent traditional); and were more likely to check the price of service before getting care (35 percent vs. 25 percent traditional).
The survey found that in 2009, 4 percent of the population was enrolled in a consumer-directed plan, up from 3 percent in 2008. Enrollment in high-deductible health plans increased from 11 percent in 2008 to 13 percent in 2009. The 4 percent of the population with a CDHP consists of 5 million adults ages 21-64 with private insurance, while the 13 percent with a HDHP consists of 16.2 million people.
For a family earning $25,000 a year, the out-of-pocket costs of a high-deductible plan take up about 15 percent of the household budget.
But the assertion that more people are delaying care appears irrefutable. A recent study by Thomson Reuters found that an increasing number of patients are postponing medical care because of cost, and that includes people with high deductibles. Among those that postponed or canceled care, 24.1 percent cited cost as the primary reason. Thomson Reuters studied 12,000 households over three years to determine trends.
Among the findings:
More patients postpone care because of cost, including refilling prescriptions: One in five U.S. households postponed or canceled medical care over the past year, up from 15.9 percent in 2006 when the survey last addressed this problem. Of 2009 respondents who postponed or canceled care, 24.1 percent said cost was the primary reason. In 2006, the primary reason cited was lack of time.
Physician visits are first to go: The majority of postponed services (54.7 percent) were for physician visits, followed by imaging (8 percent), nonelective procedures (6.3 percent), and lab or diagnostic tests (5.7 percent).
Employer sponsorship drops: The percentage of households with employer sponsored insurance showed a notable decline since the start of the recession, falling from 59 percent in early 2008 to 54.6 percent in early 2009. The population of respondents covered by Medicaid increased from 11.9 to 14.5 percent during the same period.
"These are significant results, with serious implications for public health," warned Gary Pickens, chief research officer for the health care business of Thomson Reuters and lead author of the study, in written statement. "If this trend continues, it will affect our collective well being."
The recession is playing a significant role in this, as is swelling unemployment, of course. HSC did a study that showed that the number of people who delay or do not get medical care, including those with insurance plans, increased to 59 million in 2007 from 36 million in 2003. The study cited rising out-of-pocket costs, high insurance premiums, high deductibles, and high copayments as a few of the expenses that caused some families to put off a visit to the doctor or to not go at all. "It's a health system issue," says Laurie Felland, a health researcher at HSC. "It's about receiving that primary care, the appropriate level of care when needed."
The 2007 HSC report's authors concluded that "delaying health care could cost families more, both financially and in terms of health, than seeking preventive or immediate care."
"This is very serious," agrees Rick Kellerman, MD, former chairman of the American Academy of Family Physicians board of directors, which published its own study of the effect of the recession on primary care, with conclusions very similar to the Rand study. "The findings are a … sign that the system itself is not working well, especially for the elderly, children, and people with low incomes."
"More children from low-income families are not getting preventive care, and their families are waiting longer to bring them in for sick visits in the hopes that the illness will resolve without medical intervention," said Kenneth Haller, MD, associate professor of pediatrics at the Saint Louis University School of Medicine in St. Louis in a prepared statement about the HSC report. "The irony is that, if these kids had had adequate insurance coverage and gotten preventive treatment, they would not have needed an expensive hospital admission, which ultimately is much more costly to the health care system."
Many of the people who purchase CDHPs or HDHPs are young and healthy. They, and often their employers, place money in HSAs to be used when they are sick. But many lower income people can afford only these types of policies, especially HDHPs, which have significantly lower premiums. In those cases high deductibles pose problems for people who cannot afford the out-of-pocket costs associated with the plans. For a low-income family earning $25,000 a year, for example, the out-of-pocket costs of a high-deductible plan take up about 15 percent of the household budget, according to a Kaiser Family Foundation report.
"For most people, a high-deductible plan is basically a bet against yourself," said Stoll in a recent New York Times article about CDHPs and HDHPs. "You're betting that you won't get sick and you won't have an accident. But isn't that exactly what insurance is supposed to be? A bet that something might happen, and if it does you'll be protected?"
She and others point to caps on lifetime coverage, caps on the number of doctor visits, large copayments, caps on hospitalization costs, and higher costs for medications as other reasons CDHPs and HDHPs can result in a delay in care.
Discussion of the overall value of CDHPs and HDHPs is not one-sided, of course. In "Role of Consumer Copayments for Health Care: Lessons from the Rand Health Insurance Experiment and Beyond," a KFF report, the authors concluded:
There is a clear tradeoff as patient co-insurance amounts rise. On the one hand, co-insurance can induce patients to use care more efficiently. With no co-insurance costs, patients have no financial [incentive] to forgo care, even if it is of dubious value; but once patients bear some of the economic costs of receiving medical care, they are more likely to use only those health care services that are worth the additional cost that they must pay. On the other hand, co-insurance amounts that are too high can lead people to avoid medical care which is actually necessary to their health and/or impose a substantial financial burden. Very high levels of co-insurance may undermine one of the primary reasons that people insure themselves in the first place — which is protection from financial ruin if they become seriously ill. Moreover, high co-insurance amounts place a financial burden on the poorest and sickest members of society.
Cigna's different experience
Cigna recently published the results of a review of its own CDHP, named the Cigna Choice Fund Experience Study, with findings that fly in the face of some other studies. The company found that its members experienced:
Immediate and sustainable cost savings: CDHP medical costs are 14 percent less than traditional plans the first year. Cumulative savings rise to 19 percent in the second year, 23 percent in the third year, and 26 percent in the fourth year.
Higher levels of care: People with Cigna Choice Fund received recommended care at compliance rates that were similar or better than those of people covered by traditional Cigna health plans. Key indicators such as use of preventive care, use of evidence-based care, and participation in disease management programs were measurably better for people in Cigna CDHPs than for people in PPOs and HMOs.
Less cost for those with chronic conditions: Medical cost increases were substantially less for Cigna Choice Fund customers with hypertension (27 percent less), joint disease (21 percent less), and diabetes (15 percent less) than for people with any of those diseases in traditional Cigna plans.
"The key is patients having adequate information to know what the best choice is for them," says HSC's Ginsburg. "Delaying care is dangerous, but so is not being able to afford any care at all."
Indicators of access to care deteriorate
In a report titled Falling Behind: Americans' Access to Medical Care Deteriorates, 2003-2007, the Center for Studying Health System Change (HSC) noted that a significantly greater percentage of Americans had unmet medical needs and delays in care in 2007 than four years before.
Percentage of Americans with unmet medical needs or delays of care
Source: 2003 HSC Community Tracking Study Household Survey; HSC 2007 Health Tracking Household Survey. Available at www.hschange.org
Rising health care costs have consequences
The Kaiser Family Foundation, in a poll of Americans released last February, found that 53 percent reported that their household cut back on health care because of cost. Here is a breakdown:
Consequences of health care costs
In the past 12 months, have you or another family member living in your household done one or more of the following because of cost?
Relied on home remedies or over-the-counter drugs instead of going to see a doctor?
Skipped dental care or checkups?
Put off or postponed getting the health care you needed?
Skipped a recommended medical test or treatment?
Not filled a prescription for a medication?
Cut pills in half or skipped doses of medicine?
Had problems getting mental health care?
Did any of the above?
Source: Kaiser Family Foundation
Meetings
| | | |
| --- | --- | --- |
| 7th Health Plan Innovation Summit on Consumerism | Orlando, FL | February 25–26, 2015 |
| 3rd Annual Summit to Improve Adherence and Enhance Patient Engagement | Philadelphia, PA | March 9–10, 2015 |
| Value-Added Solutions for Enhanced Customer Experience | Philadelphia, PA | March 9, 2015 |
| National Healthcare CNO Summit 2015 | Atlanta, GA | March 9–10, 2015 |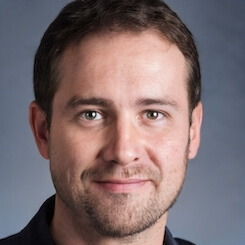 Paul Lendner ist ein praktizierender Experte im Bereich Gesundheit, Medizin und Fitness. Er schreibt bereits seit über 5 Jahren für das Managed Care Mag. Mit seinen Artikeln, die einen einzigartigen Expertenstatus nachweisen, liefert er unseren Lesern nicht nur Mehrwert, sondern auch Hilfestellung bei ihren Problemen.