Administrators find themselves with pricing leverage they've never had before
In 2008 and 2009, pharmaceutical manufacturers implemented frequent and hefty price increases for brand drugs but often for naught. Health plans and PBMs are gaining leverage in limiting the power of manufacturers to name their price or claim preferred placement for their marquee products in pharmacy benefit plans.
Their power is derived from the increasing availability of efficacious alternatives, the crowding of therapeutic classes with "me too" drugs, and the evolution of brand drugs to generic status.
As a result, health plans and PBMs are structuring formularies in new ways, they are forging new relationships with drug manufacturers related to brand drugs, and they are forcing pharmaceutical manufacturers to change their business strategies.
Boosting prices
David Dross, head of the pharmacy consulting practice at Mercer, says manufacturers raised prices in 2009 in anticipation of health care reform. A November 2009 AARP report to a congressional health reform committee said that while the inflation rate fell over the past 12 months, the wholesale prices of the most common Part D brand drugs increased by an average of 9.3 percent. In response, the Pharmaceutical Research and Manufacturers of America (PhRMA) said the AARP study exaggerated drug price increases.
Prices boosted
Pfizer reported that it boosted prices on certain drugs twice in 2009, on January 3 and August 14.
For 2008, the AARP Rx Watchdog Report said the price of 219 brand drugs increased 8.7 percent while the average prices for 185 generic drugs fell 10.6 percent.
Prime Therapeutics, which is owned by a consortium of Blue Cross plans, reported that the cost of brand drugs increased an average of 13.9 percent in 2008. However, it also noted that lower generic prices held overall cost increases to 4.5 percent.
Experts say that plan sponsors are deeply concerned about the cost of pharmacy benefits, in part because of the weak economy and because of a continuing need to reduce costs.
"It's a balancing act to control costs and maximize members' health," says David Lassen, PharmD, chief clinical officer at Prime Therapeutics. "First and foremost we look at formularies from a clinical perspective. We start with efficacy, safety, and the nature of agents to determine must-have medications. Then we identify lower performing drugs that can be excluded from a formulary. That leaves us with a sizable middle ground of medications where cost can serve as a legitimate decision point."
When Prime is looking for cost control opportunities it divides medications into "spectrum" and "focus" categories. Spectrum drugs are those with a low return on investment, for example, antibiotics for episodic illnesses and maintenance medications for medical conditions without significant downstream effect on medical expenditures. Spectrum drugs encompass gastrointestinal, pain, seizure, and lifestyle medications.
Managed effectively
"Spectrum drugs provide valuable health and quality of life benefits, and in many cases conditions can be managed effectively with generics which allow us to strive for the lowest net costs," says Lassen.
In Prime's book of business, spectrum drugs account for 50 percent of drug expenditures and 58.4 percent of prescriptions. Gastrointestinal drugs are the largest segment in this category, and consume 8.9 percent of Prime's total drug outlays.
Proton pump inhibitors for heartburn or acid reflux are a prime example of an opportunity to approach the lowest net drug cost.
The blockbuster brand PPIs are Nexium, from AstraZeneca, and Prevacid, from Takeda. Nexium is the third biggest drug in the world. It is the number one PPI in sales and volume in the United States.
In November 2009, Prevacid, the second largest brand, became available over the counter and in generic form as lansoprazole. Several years ago Prilosec, also from AstraZeneca, became available from several sources in generic form as omeprazole. And pantoprazole is the generic form of Protonix. So PPIs include a major blockbuster plus several generics and OTC equivalents. An interesting twist is that omeprazole is perhaps the major generic competitor to Nexium, and Nexium's market share is now being undermined by competition from its older sister drug.
Much more expensive
At Drugstore.com the price of a 30-day supply of 20 mg Nexium was $181.29 in January 2010, while a 90-day supply of omeprazole, Prime's preferred generic alternative, was $79.97, making Nexium almost seven times as expensive.
Prime and other PBMs have taken advantage of the advent of PPI generics and OTC drugs by changing Nexium from a preferred tier to a nonpreferred tier — with a higher copayment.
"Market share shifts over the past two years within the PPI class clearly show that payers are more active in tiering product alternatives," says Terri Bernacchi, PharmD, senior principal at IMS Health. "As good generic alternatives appear, the cost of brand drugs is being shifted to health plan members by moving brands to nonpreferred status with higher copayments."
Preauthorization for Nexium and other high cost brand drugs is another strategy that is being used by PBMs such as Future Scripts. "More restrictive utilization management techniques elicit some noise from consumers and physicians but plan sponsors are showing they are willing to tolerate some objections in favor of opportunities for savings," says Dross.
Strong growth
In its annual financial report, AstraZeneca wrote: "Generic pantoprazole showed strong growth after being introduced late in 2007 and together with generic omeprazole captured most of the market growth, resulting in price and share erosion across the entire branded PPI market." Nexium's sales fell 8 percent in 2008, from $3.4 billion to $3.1 billion.
In contrast to managing to the lowest net drug costs, the goal with focus drugs, which are related to high-priority chronic diseases, is broader. "The objective is to promote adherence and improve medication outcomes so the formulary is more inclusive and utilization management is simpler because these medications have a direct link to other medical costs. We want to allow a wider range of therapeutic alternatives," says Lassen. Lassen adds that outreach and disease management programs are part of the total effort in managing focus drugs.
In 2008, focus drugs totaled 34 percent of Prime's pharmacy spending and were 40 percent of all prescriptions. The generic fill rate for focus drugs was 58.7 percent, versus 62.4 percent for spectrum drugs.
While Prime allows more brand name focus drugs on the formulary, compared to spectrum drugs, it takes advantage of generic equivalents and clinical guidelines to control their use.
For example, clinical guidelines for hypertension recommend ACE inhibitors as the primary therapy over angiotensin II receptor blockers (ARBs). All of the ACE inhibitors commonly included in formularies are available as generics while all of the common ARBs enjoy brand protection.
Evidence
One strategy at Prime and other PBMs is to classify all ARBs as nonpreferred drugs requiring preauthorization. Some cardiologists object, but plan managers justify it on the basis of evidence. Plus they like the cost savings.
At Drugstore.com the cost of a 30-day supply of Cozaar, an ARB, recently was $74.54 while the cost of the generic ACE inhibitor lisinopril/HCTZ was $21.99.
Some focus drugs cover diseases that are too important and too difficult to manage tightly. Prime reports that it is much more difficult to manage diabetes medications with a low cost approach and still maximize adherence and outcomes. Diabetes has the highest medication utilization rates, and in 2008 Prime saw an 8.1 percent increase in expenditures, driven by a rising diagnosis rate, especially in adolescents, and an increase in multiple medication therapies, common with diabetes.
Expenditures for diabetes increased because of increased prices and utilization for brand medications such as Actos and Avandia. Since diabetes is directly linked to other costly chronic conditions and high medical costs, Prime sees value in a wide range of diabetes medications to improve members' health and avert other costs.
Greater controls
Some plan sponsors are interested in going beyond Prime's standard formularies. "In the past year we have definitely seen a demand for formularies that have greater controls, that are leaner, and that provide increased opportunities for control of costs," says Lassen.
One step Prime took in response to this demand is offering a "generics-plus formulary," which has only the essential brand drugs, those without a generic alternative. Lassen says, "The uptake [by plans' sponsors] has been limited but when this formulary is used, the generic fill rate can reach 85 percent." He says this formulary appeals to sponsors with populations at higher medical and pharmacy risk, where both pharmacy and medical expenditures are high. Other PBMs offer similar formularies. Bernacchi agrees that pro-generic formularies are taking hold in limited situations. The Pharmacy Benefit Management Institute's latest industry survey reported their prevalence at 0.3 percent, which may reflect a timing difference.
The manufacturers of branded pharmaceuticals are not blind to these developments. "They know that the loss of patent exclusivity and expansion of good generic alternatives is changing the revenue stream for current and future brand drugs," says Bernacchi.
Response
For example, at Pfizer, rebates for the first nine months of 2009 were $1.7 billion versus $1.5 billion for the same period in 2008, a 13-percent increase. The change was primarily because of Lipitor rebates. Bernacchi says a recent contract between Merck and Cigna for diabetes medications is an example of how brand manufacturers are responding to increased competition and price pressures.
In April, Cigna and Merck announced a risk-based contract for Januvia and Janumet, two branded diabetes medications that affect insulin production. Under the deal, if A1c levels have improved for any oral antidiabetic medication, the discounts Merck offers on the two medications will increase. In addition, if adherence by the patients using Januvia and Janumet increases, Merck will further increase its discounts.
On one hand, risk- and performance-based contracts may be a step in the right direction for manufacturers because they are coordinated with the goals of purchasers and providers who want to improve medication outcomes or achieve other objectives. However, the exact pricing or rebate terms under these agreements may not be easily understood by employers and health plans. The truth is that they are often very complex to administer and evaluate during the term of the contract, making transparency objectives particularly challenging.
Risk contracting may take the form of a discount on one drug in exchange for inclusion of other drugs in formularies. The discount on a single drug may result in greater utilization of that drug, which may or may not be recognized as the most efficacious, and the overall terms may also shift costs to users of the other drugs.
Another business strategy unfolding among pharmaceutical manufacturers is narrowing their focus from drug development in multiple classes to specific disease states or therapeutic classes. Manufacturers are using business acquisition and partnering strategies to corner or roll up the drugs in specific therapeutic classes, thus increasing their sales and marketing leverage and excluding other players. This strategy may also create efficiencies in sales, distribution, and manufacturing.
Novo Nordisk, an insulin producer, has acquired several other diabetes products. It has been reported that Abbott is targeting the anticholesterol market and that Roche is focused on developing an oncology portfolio.
"If this consolidation continues it may turn out to be a situation where we see fewer drugs in certain therapeutic classes, especially if comparative effectiveness research creates an environment where "me too" products never come to market because of the time and cost required to prove superiority to the other category members," says Bernacchi.
"One of the reasons that the price of brand ACE inhibitors was so close to that of the generics is that there were just too many of them and they competed largely on price." Fewer drugs in a class may result in increased pricing leverage for manufacturers.
Bar is raised
Another factor that may limit the drug development plans of manufacturers is that the bar is being raised for the performance of new drugs. Experts say better-than-placebo by p < .05 may win FDA approval, but increasingly it is not a ticket to a formulary. Existing medications already defeated those placebos, so new medications have to slay the current frontrunners.
The recent developments among plan administrators and pharmaceutical manufacturers show there is a truly dynamic tension in the pharmacy world which shows no sign of letting up. For now that seems to be paying off for plan sponsors.
Contact Thomas Reinke at [email protected]
Proton pump inhibitors good example of cost control
Proton pump inhibitors are seeing a shift in the number of dispensed prescriptions to generic equivalents and OTC medications. In 2009, data are expected to show that generic volume will exceed brand volume for the first time. In November 2009, Prevacid became available as an OTC product that will further reduce the number of brand prescriptions. The availability of generics and OTC products is providing an opportunity to pharmacy benefit plans to reduce costs through changes in formulary design.
Generic proton pump inhibitors are rapidly replacing brand drugs
2009 Estimated total prescriptions (millions)
2009 Estimated market share
2009 Estimated growth
2008 Total prescriptions (millions)
2008 % market share
Total Dispensed Prescriptions
118.8
100%
6%
113.9
100%
Brand Drugs
 Nexium
30.8
26%
0%
30.8
27%
 Prevacid
14.7
12%
-13%
16.5
15%
 Aciphex
5.6
5%
-12%
6.2
5%
 All others
8.1
7%
-22%
9.5
8%
Total brand drugs
59.2
50%
-6%
63
55%
Generics
 Omeprazole
43.3
37%
31%
35.2
31%
 Pantoprazole
16.2
14%
11%
15.7
14%
Total generics
59.5
50%
17%
50.9
45%
Source: Analysis by T. Reinke based upon 2008 and partial year 2009 data from IMS Health.
Manufacturers are using business acquisition and partnering strategies to corner or roll up the drugs in specific therapeutic classes, thus increasing their sales and marketing leverage.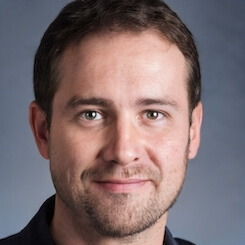 Paul Lendner ist ein praktizierender Experte im Bereich Gesundheit, Medizin und Fitness. Er schreibt bereits seit über 5 Jahren für das Managed Care Mag. Mit seinen Artikeln, die einen einzigartigen Expertenstatus nachweisen, liefert er unseren Lesern nicht nur Mehrwert, sondern auch Hilfestellung bei ihren Problemen.